Internet security and privacy is still a critical issue among global audience. The ubiquity of technology has made collecting user information very common to access. As your every activity on the web is being tracked by through your digital footprints. Tracking surfing through search engine, using social media or it could be anything with the use of internet.
VPN VS Anti Detect Browser Software
You may hear of using a VPN for changing your system IP address. But this doesn't solve your problem completely. While using different networks and changed IP, you still can be tracked. For an instance, if you create two email accounts with different IP's, it still can be traced that two email addresses are connected.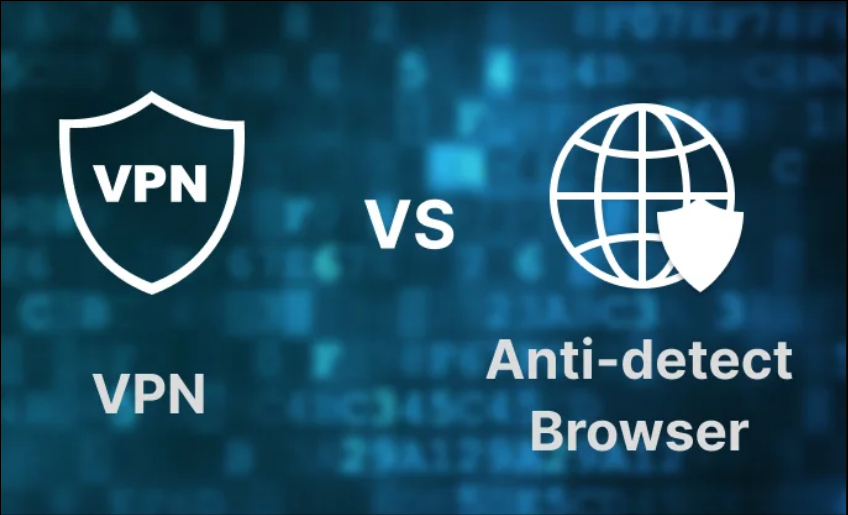 The solution in place of using VPN is Anti detect browser software. These browsers are similar to use like Google Chrome, Firefox, and so on but with a fact that these browsers guarantee anonymity through multiple browser profiles by data spoofing, customizing fingerprints with minimum traces on the web. Anti detect browser allows you to open a different account in each tab, using different cookies for each account and personal digital prints for it.
Your browser configuration and operating system make you unique:
IP address
The browser and its version you use: Chrome 59.0, Firefox 56.0.1
Computer's screen parameters (resolution, pixel depth, etc.)
System language and timezone setup
Installed plugins and add-ons
Available fonts on your computer
User-agent, JavaScript Navigator
WebGL
Cookies
Where one can use Anti Detect Browser Software?
Affiliate Marketing
Run Ad from multiple ad accounts and diversify your earning opportunities with Affiliate Marketing.
E-Commerce
Diversify online retail risks by establishing multiple isolated merchant accounts on major e-commerce platforms
Web Scraping
Web scraping refers to extracting data from websites. Replace your device with less resource virtual browser profile.
Social Media Marketing
Work on hundreds of social media profiles parallelly along with accessing rights to public groups.
Ad Verification
Verify ad targeting and placement by imitating viewers with different devices and different geo-locations.
Ad Spying
Reverse-engineer original ad campaign targeting by analyzing which ads are served to which social media profiles.
Brand Protection
By brand protection we mean to check regionally blocked resources for monitoring illegal use of your brand.
Talent Sourcing
Get information about job seekers and employers more efficiently with ClonBrowser talent sourcing.
Journalism & Detective Investigation
With the help of multiple accounts journalists and detectives get into contact with various parties while investigation.
Self-Testing
Multiple browser profile helps in self-testing as well. How your website performs with all traffic analytics and filtering systems setups. See how content is served based on visitor specifics.
Retail Price Comparison
Retailers price their products algorithmically based on visitor's geo-location, device, and browsing history. With distinctive user profile you can get the minimal product prices.
What is the difference between Collaboration and Automate plans offered by Anti Detect Browser Software?
Collaboration plans makes working with your team easy. In this kind of plan your whole team can work with a single software and create multiple profile without getting interruptions by other users. These plans include features like Active Session Lock in which second person can't access the same profile that is already in running position by first user. Also, team becomes enable to share and transfer profiles under Collaboration plans.
Automation plans helps in automating the profile creation task by giving you access to some interactive features. According to the requirement user can choose a plan from two either team work plans or automation plans.
10 Multilogin Anti Detect Browser Software
1. AdsPower
AdsPower is a multi-login anti detect browser software that provides users with separate login environments. If you are very conscious about your browsing privacy then it is a must have tool that prevents browser fingerprinting. AdsPower is also a valuable tool for online marketers, advertising professionals, web scraping and e-commerce websites.
AdsPower Trial
Under Team Collaboration account, user get trial of 2, 4 and 6 days varies on the basis of 0-10 users for different time duration.
In the first 24 hours of trial, user will get a chance to grab 10% OFF on purchase of 1-month paid package.
You can import the data before the trial ends otherwise it will get deleted after expiry of trial period, else, renew it in advance.
Features
Multi-platform and multi-account management
Effectively Collaborate Your Team
differentiated browser fingerprints for each account
Automatically match proxy IP
Social media automation with one click
Excellent customer & technical support
Mainstream agent support
AdsPower Pricing
Teamwork Plans
Automation Service
---
2. Multilogin
Multilogin provides you with the easy way of replacing multiple desktops with virtual browser profile from one single unit. It is one of the leading multi-login anti detect browser software.
Multilogin provides you access to two of its own Browsers
Mimic
Mimic is an online privacy browser developed by Multilogin company. It is based on Chromium engine with added browser fingerprint management capabilities. Mimic browser does not send your real PC parameters to Google through Chrome's internal telemetry. Mimic browser is only available within Multilogin application.
Stealthfox
Stealthfox browser is based on the Firefox engine. It was the first browser in the world that challenged browser fingerprinting. Nowadays it's a leading solution for active browser fingerprint manager along with Mimic browser.
Features
Control Browser Fingerprints
Effective team collaboration
Provides separate browsing environments
Easy Browser Automation with Local API, Selenium WebDriver, and Puppeteer for Mimic.
Cookies, local storage and other cache files become completely isolated and cannot leak between profiles.
Pricing
Multilogin offers a free trial for the complete 10 days. However, if you want to continue with its amazing software then switch to its premium Teamwork or Automation plans.
Teamwork Plans
Automation Plans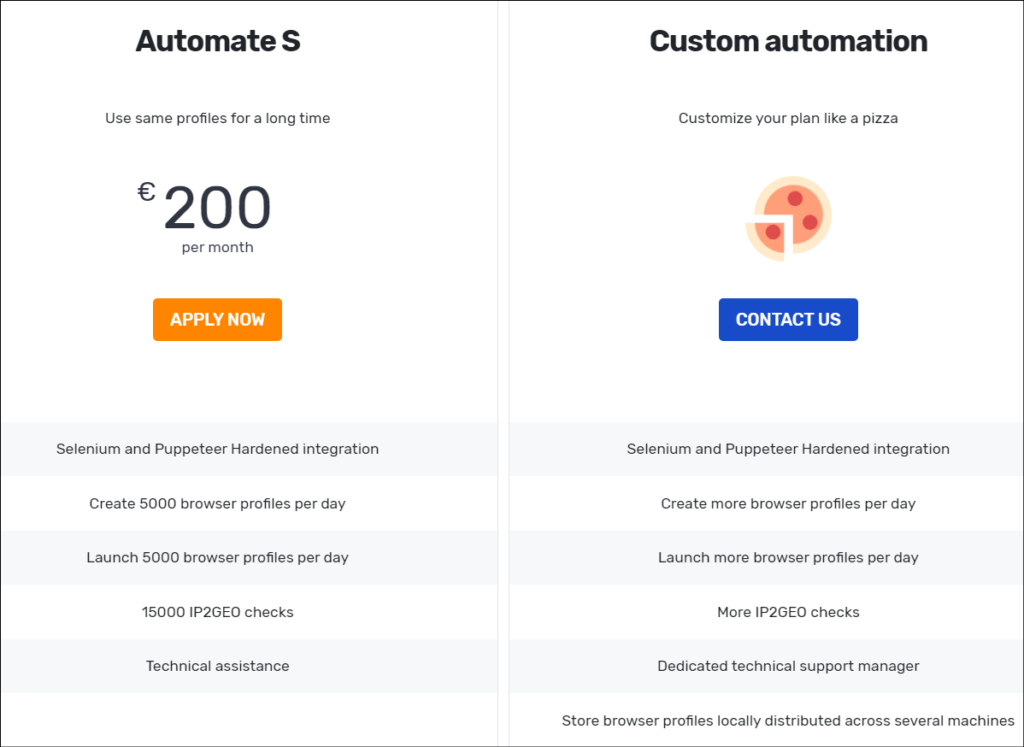 ---
3. Incogniton
Are you tired of using multiple computer for profile generation?
Try Incogniton isolated browser profiles simulation tool that makes it very easy.
Features
Browser profiles sorting and management tools
Browser profile sync across your computers
IP Information integration
Unlimited fingerprints
Unlimited encrypted cloud storage
Customization of browser fingerprints
Browser profile data is securely stored
Incogniton Pricing
---
4. Linken Sphere Tenebris
Linken Sphere Tenebris is the most convenient & safe tool to make multiple virtual browser profiles with a single computer. The browser is equipped with numerous features such as protection and fingerprint substitution (GPU, Audio, Canvas, Plugins, Fonts, ClientRects, Ubercookies).
It will hide your hardware's configuration and protects it from getting identified.
Features
Each tab allows you to use various configurations, forming Unique User Identity. Thus each tab is itself a separate virtual machine having its own fingerprints, geolocation, time, language, and cookies.
The most accurate and complete configuration for professionals and can simply set the necessary parameters User-agent, HTTP headers, js. navigator, Plugins, MymeTypes, WebGL and geoposition.
You can combine dozens of different connections and their types for maximum comfort and work result.
With the use of Linken Sphere Tenebris, you don't need to create multiple sessions with individual cookies and fingerprints – no more hassle with transferring them! The browser allows you to both upload and downloads cookies in the Netscape cookie format
The browser is completely protected from sending hidden requests and tracking information.
It works in OTR mode which means it is impossible to track the traces of your activity even with spyware.
---
5. Sphere Tenebris
Your every activity on internet is being tracked whether its about reading email, using social media, surfing through search engines and so on. So, in order to maintain the level of privacy and ensure safe surfing through internet Sphere Tenebris is the software.
Sphere Tenebris is absolutely free to use. Download Now!!
Sphere Tenebris features providing security, anonymity and freedom-
Get hundreds of unique identities with each having unique results of parameters such as (GPU, Audio, Canvas, Plugins, Fonts, ClientRects, Ubercookies). Sphere protects you from any kind of identification over internet.
AES-256 encryption to protect your data from any kind of cyber threat.
You can easily run Sphere from a protected drive or from a private section of the computer without installing it to the computer.
Sphere runs on Off-the-Record mode (OTR Mode) under which all software operations and current files and data are saved in RAM till its closure.
Get Anonymity in the Internet
Sphere is designed using Chromium core, but it is totally devoid of all elements of Google spying code, which is impossible to completely delete or disable in any out-of-box browser solutions. Be sure of your own safety and anonymity.
---
6. Kameleo
With a team of 10+ years of experience in IT security developers, Kameleo was developed in 2017. It is one of the leading multilogin anti detect browser software that opt latest browser fingerprinting technologies. Kameleo is extremely easy to use with your window desktop with commonly used browsers such as chrome, firefox, edge, and chromium.
Features
Differentiated browser fingerprinting
Unlimited profile creation and can run as many as profiles simultaneously on your browser. Kameleo provides 1 million base profiles and all profiles will have different browser fingerprint.
Easy profile Management as your virtual profiles will get saved to .kameleo file and easily share it with your team.
HTTP(S) and SOCKS5 proxy connections
24/7 Customer Support to provide you technical help at any step
In-built cookie imports and export in JSON format
Kameleo provides Android & iOS configuration
Browser automation activity with Selenium Stealth WebDriver Support.
Pricing
---
7. GoLogin
Create several browser profiles and use them simultaneously with the help of GoLogin. Users have complete access on selecting encryption tunnel and setting geographic location parameters. Changing geolocation makes you enables for accessing those websites that are not accessible in your location. Users can also get remote access with GoLogin by launching a browser without installing the browser. Also, you can automate the profile creation process with the use of Puppeteer and Orbita Browser.
Features
Protect confidential files with a password in GoLogin
Track and analyze more than one website in GoLogin under multiple site management option
Ability to support multiple browsers
Allows access to file from any device
Digital signature more secured authentication
Supports browsing in multiple language options
Pricing
7-Day FREE Trial
---
8. Fraud Fox
Fraud Fox is a virtual machine-based solution to beat browser fingerprinting. Use internet securely with Fraud Fox
Subscribe to fraud fox and starting using it within 15 minutes after automatic payment clearance.
Make some required initial changes in setting for configuration.
Now, you can start surfing through internet freely without leaving any fingerprints.
Features
Farudfox is compatible with VMWare Workstation, VMWare Fusion and VirtualBox which means you can easily move/copy it from one location to another location.
Ultimate spoofer engine for testing apps and websites.
Rich features like using command line arguments for login details, multiple configuration files for extending fonts, plugins, flash and browser versions, and added a new feature to white label our application and change its name and logo.
Manual license processing within 24 hours
Excellent support service that provides response to support tickets within 48 hours.
---
9. Ghost Browser
Ghost Browser is a need Chromium-based web browser from Loving Cup Productions. Besides this Loving Cup Productions in WordPress plugins
Ghost Browser creates multi-session browsing identities and dedicated workspaces in your browsers.
Features
Choose from the multiple identity types to manage isolated cookie jars.
Assign different proxies to each tab in a flexible way.
Ghost Browser is built-in Chromium that means you can import chrome extension easily.
Instant Productivity by saving your tabs into groups and pull up only ones you are using.
It is easy to switch on Ghost Browser and import your Chrome settings.
Compatible with Windows & macOS.
Secure as it is backed up by Chromium open source developers.
Great support team in case of any queries.
Pricing
---
10. ClonBrowser
ClonBrowser helps you to make the use of virtual browser profiles to give you feel of using 1000+ computers at a time. If you are having an accessible internet connection, you can handle all the virtual browser profiles anywhere through ClonBrowser.
How ClonBrowser Works?
Download ClonBrowser and install the client, then register yourself in ClonBrowser Account.
You can set all the configuration options and browser profiles as quickly as you want.
Access all the sites in multiple identities with the use of one computer.
Features of ClonBrowser
Completely separated virtual browsing environment. Cookies, local storage and location cannot be leaked between profiles.
Team collaboration process is very easy in ClonBrowser with profile sharing and transfer functions.
ClonBrowser provides most accurate and complete customizations for professionals.
Pricing
Writing is expressing your mind through words. Being a content-writer I always try to script the best of my knowledge about the topic in the form of blogs, articles, and content.