Brax.io is one of the leading online native advertising platforms that allows you to create, modify or optimize your native ads through a single dashboard. It allows your business house or website to have bulk management of your marketing, unified and simplified reporting, and rule-based goal optimization. Automated sales budgets, bids and publisher engagements, multiple accounts to manage multiple users over the web are some of the distinct features of BRAX.
How significant Native Advertising Platforms are?
In earlier times, people used to put ads through local Papers or radio commercials and there was some limited information that reach a limited group of people. People didn't expect much about whom to reach. Nowadays, with the advancement in the era, the tracking and monitoring of customers via the web have gotten easier. Softwares like Brax are Specialised in native advertising platforms which involves multi-stage campaign designing and reaching out to large audiences to showcase the products offered.
Native advertising platforms basically offer Native ads as an advanced version of social advertising which means to post your advertisements through different sources.
Companies like taboola and outbrain are determined to post demographic specific native ads. For example if the products are meant for youngsters the ads will be shown to youngsters only.
Native advertising platforms give the ability to respond to the reactions of the audience. Communication and reminders can be part of this.
Native advertising platforms are budget friendly as the persons who are not responsive do any particular advertisement, the advertisement will not be shown to them. It cuts your expenses.
Some of the Streamline Partners of BRAX:-
BRAX has streamlining over some of the world's leading platforms like Taboola, Revcontent, Outbrain, Yahoo Gemini, and some others.

Vision of BRAX
The platform is totally dedicated to providing immediate insights into data as its creative editing and writing alongside ads makes it a distinct centralized platform.
Single point for all reports and data
Central location to modify content.
Rule-based optimization.
Struggling in getting ROI through Native Advertising Platform? Lets know how BRAX does it?
▶️ Test creatives across networks
BRAX allows its users to run test creatives via A/B testing to have their products featured and generate more revenue. It also assists in finding out more engaging website designs and make duplicates of that.
▶️One dashboard for multiple projects
BRAX is a centralized platform for managing n number of accounts, brands and campaigns with outbrain, Taboola, revcontent etc. It is, too, engaged in comparing performances.
▶️ Access to manage team
It gives access to some permission control functions which allows you to have management of accounts by user but without changing your passwords. No worries, as personal boundaries are taken care of.
▶️ Bulk management of budgets or bids
BRAX allows you to have all of your campaigns posted all at once. Modifications are faster and easier too.
▶️ Comparisons get easier
BRAX allows you to compare the performance of your campaigns via integrating your data. It also reports out your campaign's performance with google.
▶️ Automatic optimization
Your Key Performance Indicators are adjusted around and and native ad performance will be optimized from time to cost. Progressing good and eliminating bad are some key features of BRAX.
▶️ Multiple currencies­
BRAX has one of the key feature of dealing in multiple currencies. Currently, BRAX is involved in dealing in 100 of currencies covered.
Products Offered at Brax.io
▶️ Self-Service
Create your own campaigns by settings CPC's (cost per clicks)
Targeting specific audience and tracking parameters.
Choose your own device for show up.
▶️ Bulk Ad Builder
Upload multiple images
Add multiple titles and creatives using different images
Tracking parameters is easier too
▶️ Automated Adjustments of Bidding & Pausing
Automatically changes your CPC bid and budget so manual enable or disable are not needed
Synchronized settings and scheduled changes.
▶️ Managed Media Buying Services
Pushing your ROI from $25k or $100k to much more heights by providing expert advice and better management and optimization.
Having your ads rejected at higher platforms is sorted via BRAX. Brax works by maintaining personal relation management with platforms and maintaining your ads worthy.
Brax invests in those clients who want to grow beyond certain limits. Whether its their cash flow issue or warehouse constraint, Brax deals with it.
▶️ Data Services
Brax's data services are more analytical and organized. It provides legible reporting via 250+ sources and custom-tailored reports. Your revenue leakages can be identified truly via Brax.
Native Advertisement is Facilitated
Bored of posting social ads on social platforms? Well, Brax diversifies your posting and allows you to put ads over diversified platforms like MSN, HUFFPOST, AoI, CNN, YAHOO, Salon, WebMD, HEARST etc.
BRAX Pricing Plan
| | |
| --- | --- |
| Brax.io Pricing Plan | Monthly expenditure |
| Starter Pack | Manage $ 10000 by spending only $199 |
| Business Pack | Manage $50000 by spending $499 |
| Enterprise Gold | Manage $250000 by spending $1499 |
| Enterprise Platinum | Manage $1000000 and spend $2499 |
How Native Advertising Platform-BRAX works?
▶️ Dashboard-Brax.io
▶️ Editing or creating profile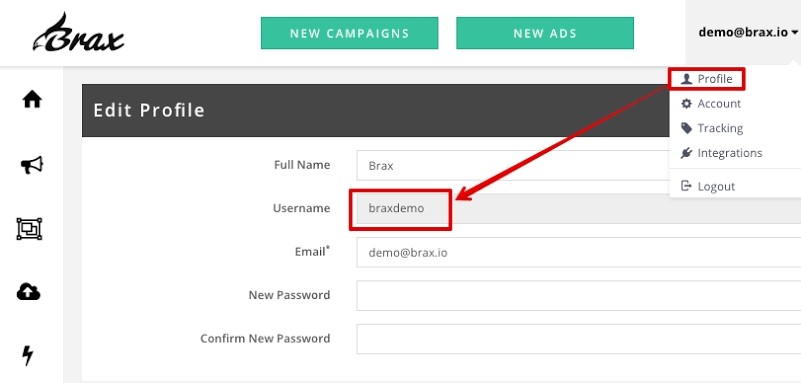 ▶️ Creating Bids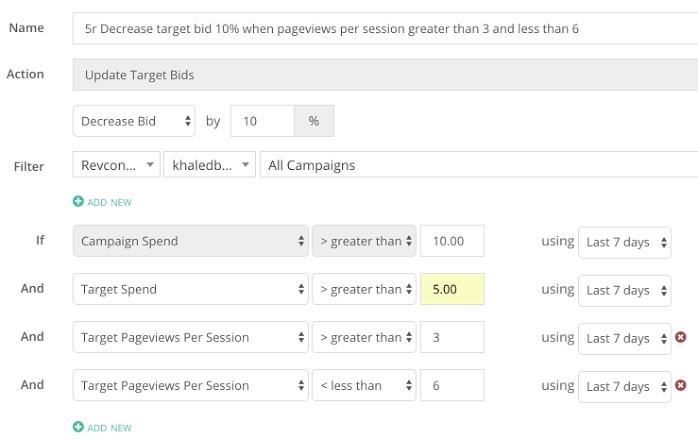 The Brax rule engine is a powerful automated editor responsible for the company's data-driven decisions. Most of the optimizations depend on data. There are chances when the response is less against your efforts in terms of the amount of traffic to your website. However, Brax's automated rules act as a magical wand for you. Let's have a quick glance over its working:-
▶️ Tracking pixel
A code is generated from your native advertising platform to your website for monitoring the activities of customers in regards of traffic they send. The process of adding a code or tracking pixel is common. By following the instructions of your provider, a pixel is placed. There comes Brax, which tracks the traffic frim various platforms to your site.
▶️ Tracker integration
If a native advertising platform is not contacted and you demand your own setup, Google Analytics or Voluum tracker, any one of these two can be integrated through Brax.
▶️ API integration
Brax has a fully functional API that can be used to import conversion data. API integration is basically allowing the systems to exchange their data.
▶️ Calculated Metrics
One of the core feature of Brax.io is calculated Metrics. By using data from different sources, a powerful metrics can be prepared which can be as follows-
Profit = (conversions*CPA) – expenditure

ROI= Profit/expenditures

Maximum Bid= (conversions *target CPA)/ clicks.
▶️Scheduling
To run rules automatically, by setting and forgetting, Brax allows
1 Rule every hour

2 to 5 Rule every morning

6 Rule manually
It can be created in the schedules tab in the dashboard.
Aside from rules, Brax has more powerful tools like Bid, Templates, Power editor etc.
Brax.io allows the targeting of bids in the most profitable and creative manner. For the people who want to grow through native advertising, Brax.io is the only way out. Hoping that this article would be enough knowledgeable and informative to convince you for using the particular software for creating, designing, optimizing, or posting your templates and campaigns or ads over the web.
Similar Native Advertising Platform & Native Ad Spy Tool Reviews
Writing is expressing your mind through words. Being a content-writer I always try to script the best of my knowledge about the topic in the form of blogs, articles, and content.