About AIBC
AIBC summits bring the individuals together from the major converging sectors of AI, Blockchain, IoT, Quantum Tech and so many other emerging technologies for discussing the future of tech. It is an event planning company that hosts innovative and high-standard events, combining world-class exhibitors from the medium of popular conferences and workshops. It also diversifies the range of opportunities for new business start-ups.
AIBC is one of the ultimate Emerging Tech go-to company for organising events related to some of the popular emerging technologies such as AI, Crypto, Blockchain and other. These events become successful with the constant efforts or gathering the delegates from each sector, policymakers and leaders who can ignite the ideas among the attendees from across the globe came there just in search of some valuable content. That is what makes AIBC Summit one of world's favourite circuit for emerging tech conferences and expos.
Get in Touch with the AIBC Squad
---
Introduction To AIBC Europe Event
AIBC Summit, on the advice from Malta's Health Authorities and early release of Pfizar vaccine, the November 2020 event got shifted to 16-19 November 2021 at Malta Fairs and Conventions Centre in Ta' Qali.
The event evolved in 2018 and since then it is one of the world's leading events for blockchain and emerging tech, operating on both a European and world stage. Talking about 2019 figures, AIBC Malta Event welcomed over 12,000 attendees from over 80 countries. In 2020, several successful virtual events were hosted by AIBC Summit.
Also Read: Best Virtual Event Platforms 2021
Moving forward to the plans of 2021, AIBC Summit will organise Malta Event with SiGMA's gaming expo, offering tremendous opportunity for crossover investment. Europe will evident new digital age with the organisation of this event on a very competitive industry of global emerging technologies.
For More Information On AIBC Europe Event
For Sponsorship Opportunities
---
AIBC Summit Attendees
---
AIBC Summit Malta- Ticket Prices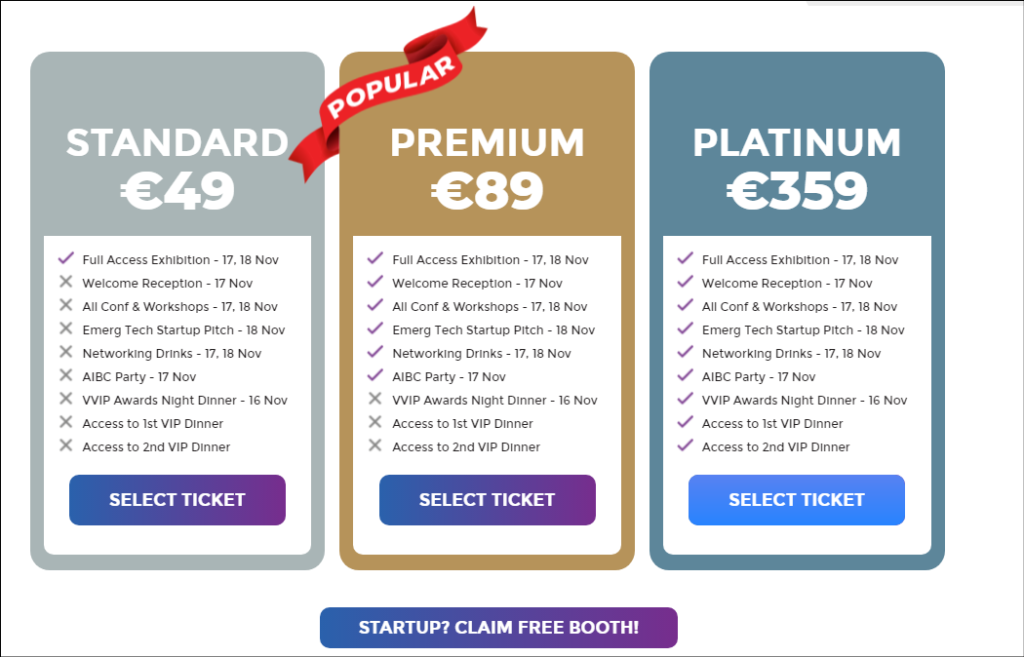 Payment Modes Accepted
Need Ticket Booking Assistance?
---
AIBC Summit Europe Event Floor Plan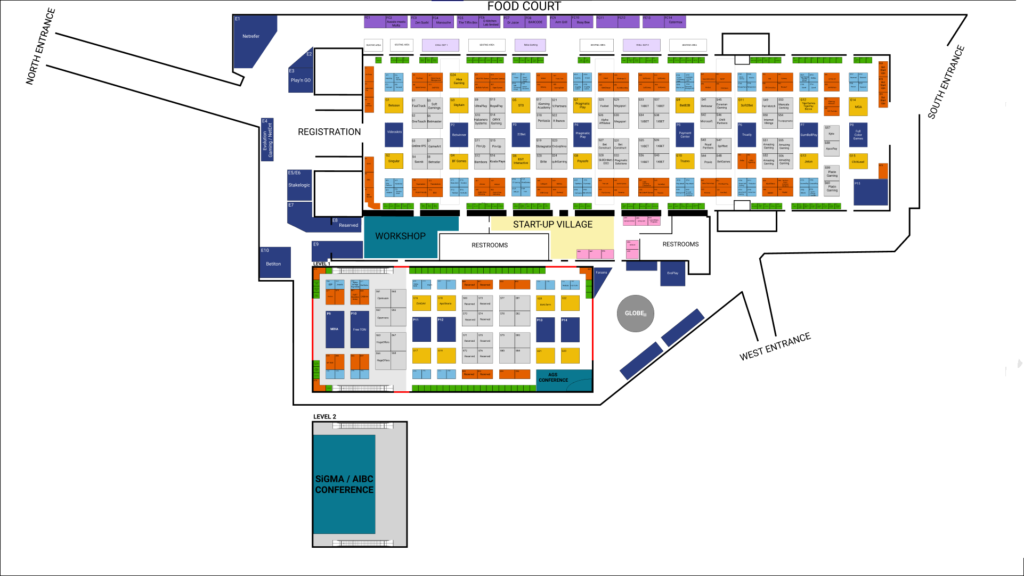 ---
AIBC Summit Malta Event Agenda
Day 1- 15 November 2021
Day 2- 16 November 2021
Day 3- 17 November 2021
Day 4- 18 November 2021
---
Emerging Tech Pitch For Startups
AIBC offers a golden opportunity to innovative startups at the event.100 startups will each earn a free booth at Expo while the top 10 will make it on stage for the AIBC Pitch.
Over 100 startups will get a chance to showcase their innovations and products throughout the event. These 100 startups based on AI, Blockchain, Quantum Tech, Big Data, and IoT will have a small booth in AIBC Malta Event surrounded by the pool of investors and mentors all around. It benefits the brand with online exposure of it to global boundaries.
This deal is only open for startups and the top 10 startups shortlisted by judges of the event will make it to pitch on the stage during the Summit. Competition is on fire as so many startups are lined there to excel in their growth through this event. Increase your chances of getting selected in the top 100 by providing a 3-minute video introduction upon participation!

Do you want to make it?
---
AIBC Awards
AI & Blockchain Awards will be held on the 16th of November, 2021, at the Hilton Conference Center. This event brings together the luminaries in the industry for an evening of recognition and celebration of achievement. Leading tech players will be rewarded this evening in the Emerging Tech Industry- it's time to reward to the future.
---
AIBC Summit Europe Speakers
---
Sponsors & Exhibitors
---
AIBC Event Supporters For Europe Event
---
Plan Your Trip With AIBC & Get 10% OFF
Book your flight tickets with AIBC to Malta and get 10% off on your flight ticket and accommodation booking. One can travel between the 14th – 22nd of November 2021.
This offer is valid on all Air Malta operated flights with checked–in luggage included. All tickets purchased up until the 13th of November are eligible to get this promotion.
---
Writing is expressing your mind through words. Being a content-writer I always try to script the best of my knowledge about the topic in the form of blogs, articles, and content.