Today's reality, we all are well aware of. Most of the countries facing this pandemic situation. Billions of individuals got locked in their homes. Entire industries have been affected or get omitted by this that includes daily wages, food industries, and most importantly the travel industry. With this serious confronting the intense spread of coronavirus, we have faced great loss whether it is economical or health, But in spite of all this, we still see a ray of hope and made our trust that this will not lead too far. So now the question is what do people want to read during this pandemic situation? In this blog, I am going to share content ideas for COVID-19. Let's read this in detail:-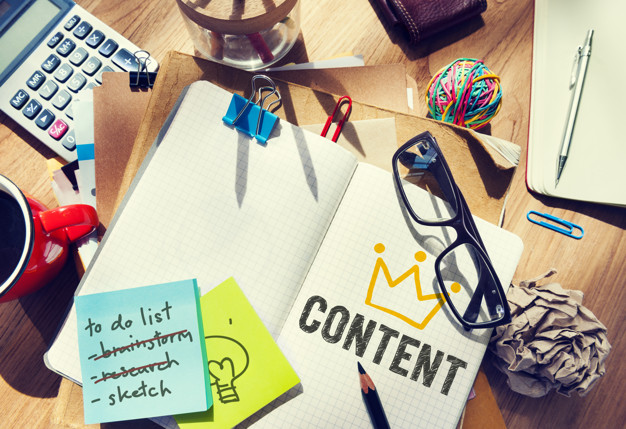 Digital or IT industries somehow manage their work, but there are so many fields that face a lot more loss than we could ever think. Without any doubt, it is a difficult time for nearly everyone including advertisers or we can say, marketers. So by having attention to that topic we thought that we would take a few hours to follow the trends and came up with some great ideas that will surely gain your consideration to this. We have searched that by using these particulars keywords or by having them in your content or marketing strategies you will surely gain traffic. There are so many fields that made our life to being always around them like socially. Here are few things from that we want to draw your attention, and this is for beginners and marketers too so let's begin with the best content ideas for COVID-19.
Indoor Workout
In this situation everyone getting conscious about their health But what to do? Going to the gym is not an option right now. But nothing can stop them to stay healthy. People are concerned and trying hard to stay healthy. So if you are thinking to write on a health or some indoor workouts that would be a perfect theme for your content. Also, you can add "what to eat" or "healthy food" in your content strategy.
Meditation
It is obvious due to this pandemic situation we feel stressed so the best way to escape from that is "MEDITATION". People are feeling concerned and accented and we find that most of the people search for this keyword. As we all know that Meditation is one alternative that requires little exertion but reduces your body's stress. You can also recommend books and exercise for that on your brand. Your guidance will provide help to a lot of people that are of any age out there. There is so much of uncertainty among us by taking step towards these kinds of stuff will surely help millions of people as well as you..!!
Making Food
We all are changing our lifestyle or eating habit just to stay fit and healthy. By avoiding going out unnecessarily and avoiding restaurants. And for that, we choose to stay home and make delicious food on our own and searching for online recipes that would be easy to make yet delicious. So keywords like online recipes, making food at home, desserts, and much more. What could be more amazing more than having time for each family member to spend? We always have been busy and never got time for each other so its time to make delicious food for your loved ones.
How to make your immune system strong?
No one can give you the answer for that until or unless you're a medical expert or doctor. People are concerned or having fear of false news and rumors. Most of us avoid going to hospitals and taking precautions as much as we can. So here is an opportunity for you to make blogs or create content strategies on a healthy diet, foods that help to make your immune system strong, or one on exercise or tips on that. That will help a lot more people out there.
Job Opportunities
This COVID situation has brought a very tough time for most of us. Many of us lost jobs and hoping to find a job but have no idea what to do about it. So try to write on topics like this. Tips and tricks, or how to find the related information regarding this. Many people could get informative guidelines on this platform and this is the main issue right now. So it's a very small step that can help somebody to find their job.
How to stay connected to your friends?
In this stressful time, it's important that we stay connected to our friends as this is necessary for our mental health. Well, this time is surely for those who know the technology well so stay connected through video calls, play games together online. People are searching for online activities, DIYs, making their hobbies as their thing to time pass at homes. So your brand can help those who search for these kinds of activities as for most of us this is the only way to stay connected during this pandemic.
Online Shopping
We are getting caught in a social distancing situation physically but we can do things virtually we meant to state that "Online shopping". People are searching for the best deals on shopping whether its for fashion or groceries. While there is an insufficient amount of items in the market now most of the people are getting contact with online shopping. You can make posts on this kind of stuff too that will help you and us while searching for the best deals on online shopping. The irony is that some of us are spending their money online shopping while others are struggling and cut down their expenses as much as they can survive without.
How to Stay Motivated?
Covid-19 spread negativity and panic situations everywhere and that leads to stress and anxiety among society. As we are following social distancing and locked at the home, but we have to take care of your mental health. To survive during this situation we have to stay motivated and focused just focus on positive thoughts. People are searching for tips and activities that engaged them to stay focused or motivated during these tough times. We will overcome this situation sooner or later just stay positive.
Health Insurance
As people are suffering from this deadly virus and afraid of getting caught too. So people are searching for insurance tips, how to get insurance, and topics related to that. Apart from all this, people also search for "travel insurance". So you can refer keywords related to that and share your knowledge among the community who need your help in this tough situation.
Online education system
Everything is going online or virtual these days and education evolves in this too. Not all of the parents are well known to the technology these days and facing difficulties teaching their little ones. They have a lot of doubts like how to take online classes, how to start zoom and many more. No one can get experience in technology overnight; it takes a certain time to interact with this. And many individuals searching for topics to improve their skills in this field. So it would be helpful if your brand comes forward and share blogs or content regarding this stuff.
In relation to this, most of the students also searching for online courses. You can make a list of those courses in your brand. Also you can create channels in which you can teach them. If you are to voluntarily offer online courses, at that point try to consider by enhancing them and explaining their qualities.
Conclusion
The conclusion is that customers will find content ideas for COVID-19 and this will help them a lot in these stressful times. At the same time, you can add value to your brand by helping others. Finding the best content ideas for COVID-19 related to healthy tips, online education tips, working from tips, try to spread some inspirational stories too. That what we need during this situation.