What is the most essential key to an active website? Your domain? Maybe, no. There number of people out there believing that registering a domain name is sufficient for an active website. But this notion is not beneficial for your website. To make your website active on the internet you need a web hosting plan for your website besides domain registration.
Introduction To Web Hosting
Before investing in something new or something you have no idea about it is important to understand it. The more you understand the need more it becomes easy for you to choose. As we are talking about hosting so let's first know the need of buying it.
It is a kind of space that you purchase on a web server to pile up the files of your website. Basically when you purchase web hosting you principally hire an area on a server where your web files will be stored. And because of this whenever any user will search your website by entering your domain he or she will be directed towards your website. You may create a website on your own system but it will not be able to show up results, until and unless you post it on a hosting server. Remember no one will be able to access your website if you do not upload it on the hosting server.
It is well-known service provider for best cheap hosting India and Domain Name. This website has been working sincerely to give the best web hosting services at the cheapest price.
In a nutshell, web hosts or the web hosting companies have their personal servers on which they let you rent out space so that you can host your website and make it available to the general public.
Different Type Of Web Hosting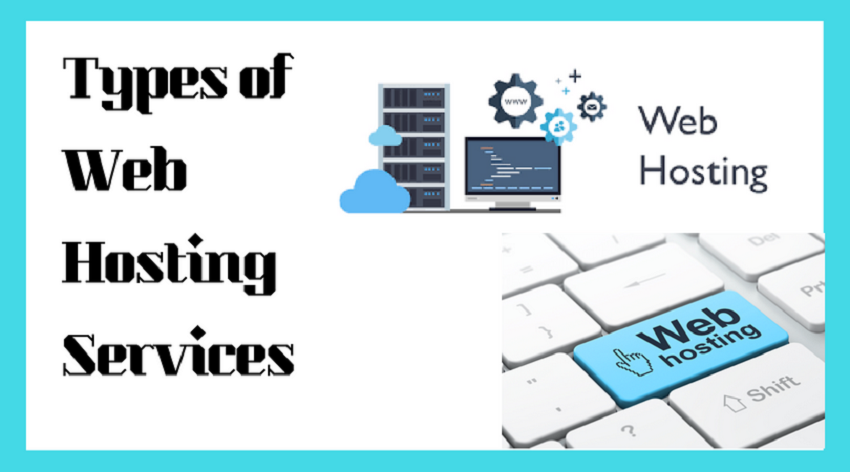 Different kinds of businesses or services have different requirements so one same kind of web hosting is not suitable for all. Now let us discuss them briefly so that you can choose the best one that fits in all your needs.
Shared Server Hosting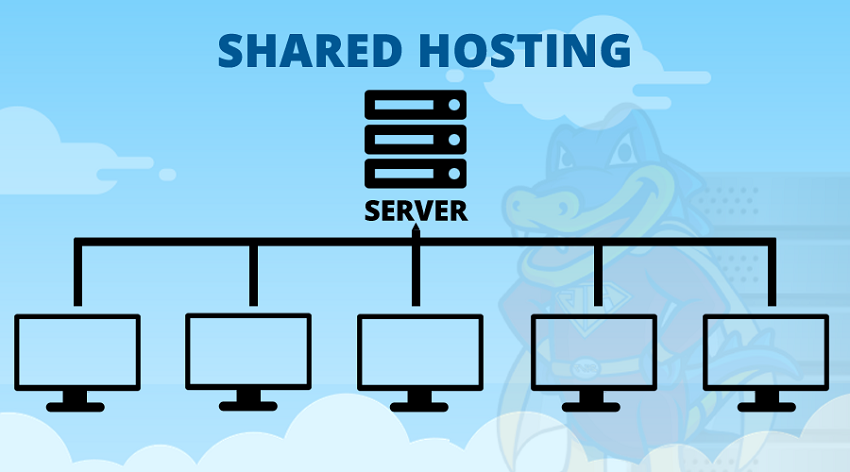 As the name suggests, various webmasters share their rented space on a single server. Such hosting plans are designed for the e-commerce site, a static website or a private/personal website with pocket-friendly hosting solutions. Basically, the newcomers do not need high-end performance features and thus, shared server hosting can serve all their purposes with having to burn a big hole in their pockets.
Dedicated Server Hosting
This server hosting is fully dedicated to a single website making it comparatively costly than shared server hosting. It is apt for websites that draw high traffic and cannot afford to be down due to commerce purposes.
Cloud Server Hosting
This is the most technologically advanced server host based on innovative cloud computing technologies. It is done through several servers interlinked with each other. Cloud hosting is provided through multiple servers. It has benefits like load balancing, no single point of failure, advanced security, etc. Also the capability to increase or decrease server resources as per your requirements. It is an economical web hosting way out. The website hosting companies charge you for cloud hosting services on the basis of usage.
All About Web Hosting Companies The Services Offered By Them

There is a big number of hosting companies available in the market but it takes a lot of research to find the one that suits you well. So to make your work easy we have done the research part for you. Here we have discussed two top web hosting companies' Bluehost and HostGator respectively that offers you various services for your website.
This company offers you shared hosting, dedicated hosting, VPS hosting, WordPress hosting, reseller hosting and several other hosting features. Bluehost chargers 275 INR per month for shared web hosting,1395 per month INR for VPS web hosting and 5580 INR for dedicated web hosting. Also, the company provides you with the domain name for free (valid only for the first year).
24/7 expert support, money back guarantee are the other salient feature of the web hosting company-Bluehost.
DomainRacer is one of the great places to purchase web hosting and domain name registration.
It is one of the fastest platforms for shared hosting and offers reliable service, security and great support. They offer hosting services for usa web hosting price is also considerably low.
Some of the Attractive Features Offered by DomainRacer:
19 x Faster Speed with LiteSpeed technology
Free SSL Certificate for Secure Transactions
Newest Technology (HTTP/3 & QUIC)
Weekly Data JetBackup is Available and 99.99% Server Uptime
Top Security Tools like Imunify360, ImunifyAV+ and EmailSpam Protection etc.
Unlimited SSD Data Storage and Bandwidth
Free Website Builder (1000+ Themes)
Responsive Customer Support available 24/7 on Chat, Call, Ticket, Email and Live Support etc.
Multiple Choice DC Servers (India, UK, USA, Canada, Singapore, Germany and France)
DomainRacer offers different kinds of web hosting services like shared hosting, VPS hosting, reseller hosting, WordPress hosting, dedicated server etc.
This company brings you facilities of shared hosting, dedicated hosting, VPS/KYM hosting, application hosting, WordPress hosting, reseller hosting, managed hosting, business email, register domains, transfer domains, IDN domains, codegaurd site, and digital certificates. HostGator chargers 99 INR per month for shared web hosting,1495 per month INR for VPS web hosting and 1699 INR for reseller web hosting and 249 INR for WordPress hosting.
The company provides you with the option of localized hosting, currency transaction, payment gateways, language support, and storefront. Along with 24/7 expert support, 45-day money back guarantees HostGator is offering up to 30% off on VPS hosting.
Conclusion

According to the analysis done above HostGator provides more pocket-friendly offer than the Bluehost. But Bluehost too offers free domain name free for an entire year. So choosing a web hosting company depends on your budget and website needs. But always make sure you research well before investing in one.
Writing is expressing your mind through words. Being a content-writer I always try to script the best of my knowledge about the topic in the form of blogs, articles, and content.