WHY DIGITAL MARKETING?
With the advancement of technology, digital marketing has evolved as an inevitable part of the marketing world. In order to run a business successfully online marketing strategy has an instrumental role to play. Many people register their presence on online platforms such as Facebook and Instagram. It is highly suggested to adopt online presence. It is a cost-effective way to reach customers and increase product sales and build a rapport with them. Through Digital Marketing we are promoting your product and services on various platforms.
WHAT'S IN DIGITAL MARKETING?
As said earlier marketing through the online channels have become a necessity, so a correct approach is required to employ them. Digital Marketing itself is large enough to house different modules that will be talked about later. The modules are Search Engine Optimization (SEO), Email Marketing, Affiliate Marketing, Social Media Marketing, Search Engine Marketing(SEM), Inbound Marketing to name a few.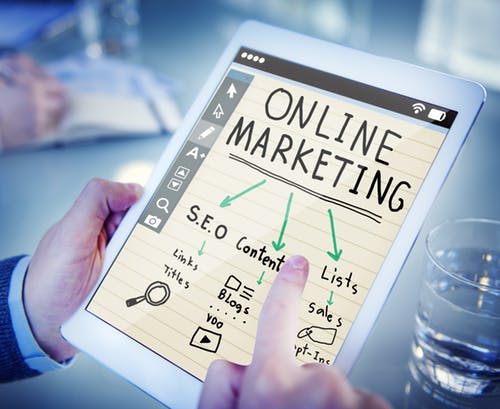 1. SEARCH ENGINE OPTIMIZATION (SEO)
Generally, 95% of web traffic comes from the first three results on Google page. If we want to rank our page, website or any business then the search engine needs to be optimized in our favor. It helps in fetching users thus positively affecting sales. SEO is of two types On Page and Off Page. On Page SEO deals with technical aspects such as HTML and HTML site maps, XML, Crawling, etc., whereas off page SEO deals with content regarding SEO and link building. Backlinks form the backbone of SEO and more backlinks will rank the page higher in SERP (Search Engine Result Pages). However, keyword research and preparing an exhaustive list of keywords by erasing duplicates is also necessary. There are certain tools for finding the search volume of keywords and trending keywords such as Ubersuggest and Keyword.io.
Amritsar Digital Academy offers an extensive SEO course covering different modules such as On Page and Off Page SEO, Link Building, Backlinks and Google Updates such as Panda Update, Pigeon Update, and Penguin Algorithm. We also teach usage of different tools such as Google Analytics, Google Webmaster and keyword research tools such as Ubersuggest and Google Keyword Planner.
2. SOCIAL MEDIA MARKETING (SMM)
More than three billion people across the world use social media platforms every month. Marketing on social media platforms helps to increase awareness about the products and reach the audience in a quick span of time. It increases brand awareness thus boosting sales. There are various channels to do so.
FACEBOOK MARKETING
If Facebook were a country, it would have been third largest according to its users that are online. There are more than 1.5 billion people online on this platform every day. Almost people of all age groups have their profiles on Facebook that adds up to 5 lakh users every day. Facebook pages are readily used by the businesses in order to have direct contact with the users thus helping the business to grow more. It is one of the most important pillars of Social Media Marketing.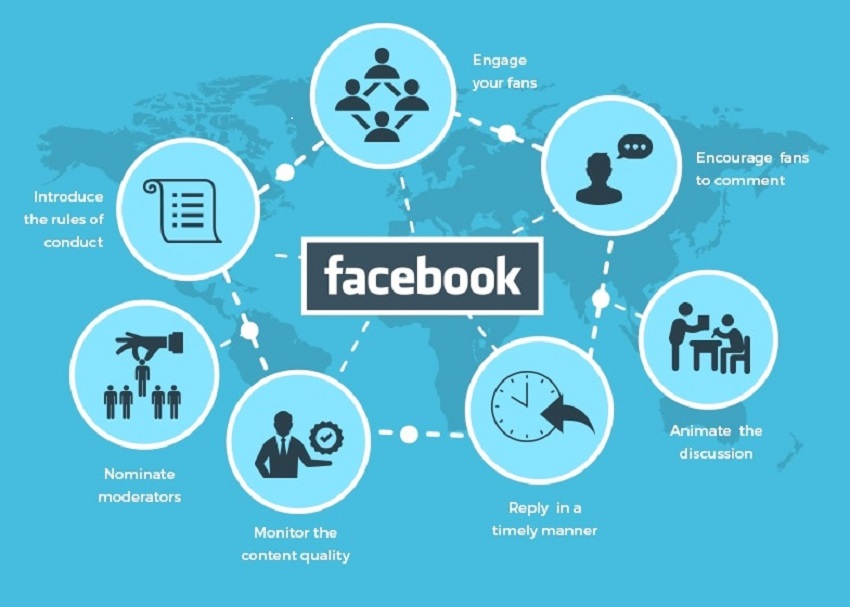 LINKEDIN MARKETING
With the user base of over 500 million and about 260 million users logging in every month, LinkedIn is the second most important platform for social media marketing. Its users are mostly corporates and those working in MNC's. It is also beneficial for newbies who have just started their own business. Job seekers also find it useful as there are many premium job postings over there.
TWITTER MARKETING
Not a new entry in this field, Twitter has grown substantially with close to 326 million users since its launch in 2006. As a matter of fact, approximately 500 million tweets are exchanged on a daily basis. Its analytics feature finds its use for commercial purposes also. It is also popular among people of all age groups. Its tweets are a perfect way to express an individual's opinion.
INSTAGRAM AND SNAPCHAT MARKETING
Instagram and Snapchat are mobile-only platforms. With an exponential increase in a number of smartphone users and improvement in the internet network, these two cannot be left while drafting a marketing strategy. The number of people using these is huge and almost in all geographies of the world.
There is a detailed course about marketing strategies and how to run successful campaigns through our Social Media Marketing Course. The course is designed in such a way so as to fulfill the needs of students about brand building and creating an impact on consumers. It helps to increase organic traffic.
3. SEARCH ENGINE MARKETING (SEM)
Search Engine Marketing also is known as paid search marketing, is a procedure of enabling Google to display the ads of a business in their search results. In order to make this work, Google gets paid by the respective business to list the ads. There are certain ads that appear on top of search engine result page, this is nothing but search engine marketing. Only if a user clicks on the ad then the advertiser has to pay to the search engine.
The advertisements are generally on the top of the search engine page and are easy to recognize. It is a great way to grab the attention of potential users. These ads generally pay per click ads that come in different forms such as text ads, small ads, and product listing ads. It allows the users to see the information easily and they become aware of the product's price and reviews.
Keeping in mind the needs of our potential learners there is an extensively designed Search Engine Marketing Course. The course includes PPC and strategizing its campaigns, Ad writing techniques and how to make effective landing pages. We also have reporting and analysis, how to make an effective Bid Management Plan and Performance tracking for our potential learners.
4. EMAIL MARKETING
Email marketing plays an important role in engaging existing customers about the products and services of a company. Moreover, it adds new users which further expand the reach of the respective company. The success of a campaign depends on the number of email receivers opening the email. It, in turn, depends on whether the email sent lands in the spam folder or inbox. Moreover email content also plays a major role along with the image and its size if it is used. The email length that is followed while drafting an email is also crucial. A successful campaign thus provides a way for new leads getting converted into regular customers. Various companies also use emails as a medium to interact and maintain a relationship with their existing users.
In the Email Marketing course, we focus on teaching our learners to draft emails so as not to land them up in the spam folder by focusing on the content and size of emails. Other than that we teach about how to run successful email campaigns and aware them with customer acquisition strategies.
5. INBOUND MARKETING
Inbound marketing is a kind of digital marketing that is done with the aim of drawing more prospects or visitors. It becomes possible with helpful and strong content. Unlike outbound marketing, a business doesn't need to fight for steering the traffic to their website. This aspect of marketing with the help of content is instrumental in building trust and credibility for a business. Inbound marketing is more about an approach rather than tactics.
It relies mostly on billboard advertisements, email lists, direct emails, and cold calling. It also includes concepts of earned and owned media. Owned media includes platforms that are owned by a business such as a website, Youtube channels, blogs, and social media profiles. While earned media is newspaper and magazines which comes under traditional coverage or marketing. It is the coverage that a business earns due to its exceptional services, products and hard work that they put in.
In order to draft an effective landing page, the Inbound Marketing course is of great help. It also teaches about configuring life cycle emails. Other than above mentioned the course also includes a module about attracting potential customers to consumer funnel and conversion optimization.
6. WEB ANALYTICS
Analysis plays an important part in decision making and drafting strategies for future purposes. A large amount of data is generated daily. The data handled in a good manner can pave the way for a profitable future of an organization. Google offers various tools such as Google Analytics that provides us with valuable and detailed insights. That helps to track user behavior and trends. Apart from Google various other social media platforms such as Facebook, Twitter, and YouTube have their own analytics feature which is helpful in measuring traffic. Various must-have tools for inbound marketers are Canva, Base Camp, Hubspot CRM, Hubspot Workflows and Buzz Sumo to name a few.
In ADA, our faculty delivers knowledge on Google Analytics, Social Media Analysis, and Visitors Analysis through Web Analytics Course. Moreover, we also offer content performance analysis as a part of the course.