We are now living in the era of managing things hands-free, i.e Voice search. Artificial intelligence has rolled out a new way of using tech every now and then, with the advent of voice sensors that are present in almost all new devices.
At one point, keywords and blue links used to be the essential 'lead-bearers' of online traffic, but they're quickly losing importance as the voice searches take up a huge chunk of the web searches.
This trend has been ever-surging since its inception, according to ComScore the figures are estimated to increase to 50% by 2020. The conversational AI in the world of computer technology has enhanced the importance of Natural Language Processing (NLP), giving a nudge to all the conventional digital marketing plans that companies want for 2020.
The Growth Of Voice Search
Voice search isn't a brand new feature, but its newfound importance and exponential growth in its use surely are. Since the arrival and acceptance of advanced conversational AI and speech recognition technologies, the hands-free concept has taken off by providing mobile device users to make voice searches.
Voice assistants like Siri, Google Assistant, and Alexa, et al have contributed greatly to this voice search feature too. From placing a call to set reminders for events, people can simply call these assistants to help them with these tasks now.
Expansion To Various Industries
The content online now has to be finer than ever to rank better, owing to this new change of Google's intelligence. With the voice searching accounting for a considerable chunk of the traffic, the search browser giant has turned up the intelligence when it comes to voice searches with minute details like spelling errors and irrelevant information.
The visibility of the content, as well as its rankings, shall be affected greatly by the context of the content that is being put out, to better fit in the marketing spectrum. Being more relevant by the use of local language, effective keywords, and other such trends of the voice search realm.
Backing up this information is the upcoming new technology by Google called "Google Duplex", which is a technical medium the user who makes the voice search and the voice assistant that often misinterprets the exact contexts of the human language. This application bridges the gap by being the best assistant for getting the exact requirement of the user fulfilled, be it making an appointment at the salon or calling an Uber, etc.
The current SEO scenario is due for a great update. Especially, the local SEOs need to really keep their ears to the ground for this one. Since the online ranking will be quite dependent on the customer reviews, you would like to cater to them through the current standards. About 51% of the users search places to eat through voice search, which makes precise information about the location and contact details will enhance their market and visibility.
Optimize Your Digital Marketing To Be Successful In The Voice Search Era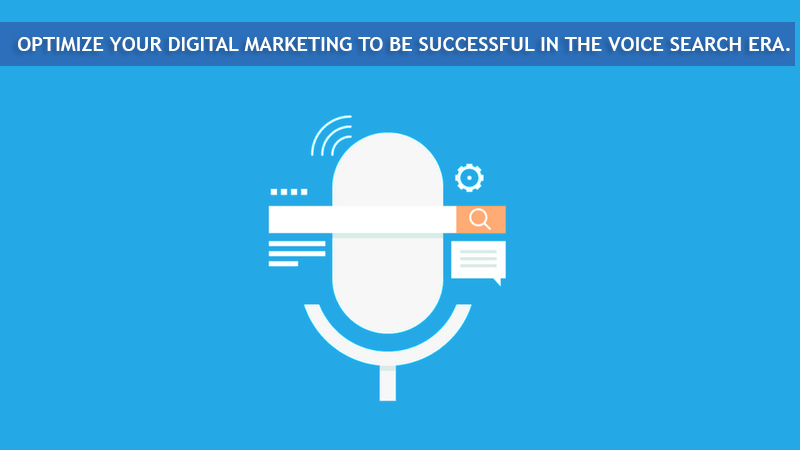 Having scratched the surface, in the realm of voice searching, one thing is for certain- the digital marketing strategies of voice search are not the same as those of typed-searches. Voice search is an untapped market to unleash its future benefits – be it the keyword strategies, updated SEO, and modulating the Google ranking of your content.
Your "Page 1" Won't Suffice Anymore
Search engine results pages (SERPs) have been the prime focus of the digital marketers, to get their clients or company the visibility they need in the ranking wars. This process has changed a lot over the decades, and some of these so-called "pages" aren't even just pages anymore.
By leveraging the craft of copywriting and optimum keywords, this optimization would lead the web traffic to become their end-user. Being on the top 10s of these SERPs would've meant the world once upon a time, but the introduction of voice searches have changed the game.
Now the vision of a modern user is limited to the top 2 different types of results and more often than not, the first answer they listen to their query – either satisfies them or convinces them to rephrase their query.
Hence, crafting your content to the T is imperative nowadays, and optimize the website structure for voice search, as much as it is for the typed searches.
Focus On The Local SEO When You Make Content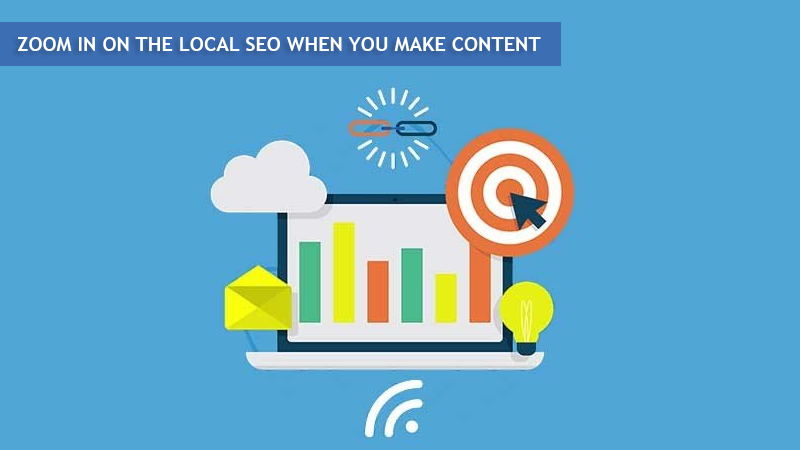 Voice technology isn't just flipping the scene when it comes to how to search, but how the technology is used too. This phenomenon is also called "the screenless internet". These screenless apps and searches have been particularly beneficial for businesses with a physical location, as these voice searches are more likely to be local-based than the conventional typed searches.
For instance, people are increasingly making local searches like –
Which is the best salon nearby?
Closest cafes and restaurants near me?
Top 10 yoga classes near me, et al.
This implies that Local SEO strategies will only be the most beneficial strategy for your sales and popularity. Working on garnering a positive set of customer reviews, using local keywords, and incorporating all location and contact-based details will guarantee enhanced quality to your local SEO.
Continuous SEO Modification Checklist For Your Voice Search Marketing
➡ Make SERP-SEO Specific Content
Search engine result pages are designed to provide a snippet of your information that answers a particular query, as opposed to short-termed keywords or long paragraphs to lure in the respective audience.
To ace this, you would have to ensure that your content contains relevant query-based information so that it pops up more often in voice searches.
➡ Manage The Length and Tone Of The Keywords
Since these searches are through voice and not typing, they tend to be more organic and less articulate. This change requires the need for long-tail keywords. For instance, people will search Delhi temperature" if they are typing it, but it turns to "What is the temperature in Delhi?"
Hence, these changes needed to be re-evaluated in the content by digital agents to ensure better engagement and ranking.
➡ Be Mobile-Friendly and Accessible
Since voice search is surging in the mobile environment, people more often make their searches more often on cell-phones and not their laptops and PCs. 90% of these voice searches are made on mobile devices with about 70% of the consumers shopping from platforms that are mobile-friendly too.
In the times of AI, improving your marketing practices through voice searches is almost compulsory to have growth.
How To Make The Most Of This 'Not-So-New-Yet-New' Trend
Voice search is at a hot iron stage now, with the industry demanding a change for new success in the digital world. It is bringing newfound success to many businesses and is more than just a fad, it's here to stay.
However, it is something that needs an in-depth implementation of new-age marketing tricks and isn't a one-time implementation. If you reckon that your business might constructively benefit from this advent, then quickly implement the important points mentioned above and get the benefits.
Shweta Jain, is the founder of a digital marketing company in Ahmedabad, India. A blogger and passionate consultant of online promotions and marketing, she has been working with various organizations across different niches like education, wedding and events, IT and software, and real estate. Her blogs are quite insightful and give great tips to follow in the present day scenario.