What is Freshdesk?
In the past decades, companies used to hire professionals for providing support to their customers in any difficulty or problem. But with the advancement of technology, things have drastically changed. There is no need to hire much staff for customer assistance, everything is done digitally or you can say by using the live chat support for the website.
In the online market place, there is a plethora of chat support software that one can choose from.
One of the best chat support software is Freshdesk. It is a cloud-based SaaS customer support software that allows companies to improve their customer services.
All the customer queries handled automatically which then converted into a ticket system. This chat support system solves the customer's problem with a smart interface. Moreover, It helps in reaching large agents all over the world.
You can also provide customer support in terms of sales, products, etc. Basically, its aim is to provide organizations an easy platform for customer servicing.
Here's what you can do with Freshdesk:
➠ You can keep the track and manage incoming tickets

➟ Support customers on numerous online platforms like email, phone, call, chat, social media, and many more

➠ Collaborate within your company for official work

➟ It helps customers with a comprehensive knowledge base

➠ Analyze insights on agent performances and customer experience

➟ Easily customize Freshdesk to suit your business requirements
---
Why is Live Chat Support Important?
In this competitive era, organizations need to give the best customer support with a great experience.
But it's the best way to make the customers feel happy. All the queries will be handled faster with live chat than other communication methods. Also, they will experience less hustle to get their problem solved.
---
What are the Responsibilities of the Chat Support System?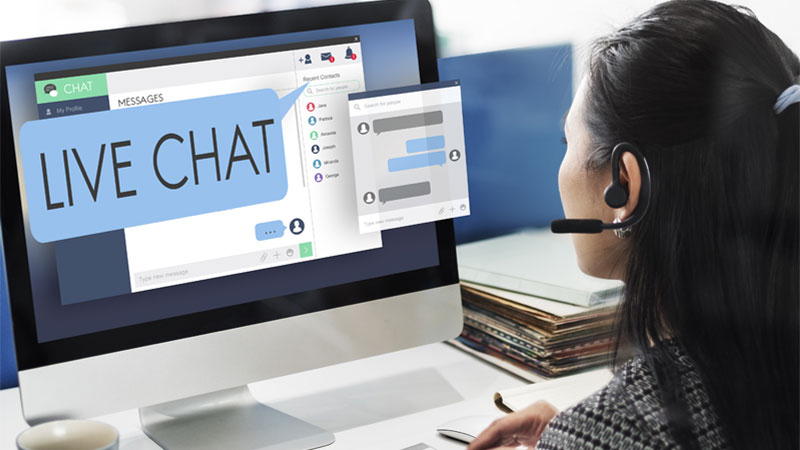 Chat support is somehow different from other ways of communication with customers through email or other modes. It just requires different key skills to interact with customers effectively.
➠ Has Great Written Communication Skills
For having effective communication with your customers, chat medium is needed for chat support agents. Also, they have to be clear and concise in communication.
➟ Multitasks Effectively
Support agents have to be enough smart to handle more than one chat at a time. Hence, they'll need to work through several problems simultaneously.
➠ Quickly Identifies Pain Points
Live chat agents should know how to find the cause of the issue to identify customer pain points.
➟ Sets Expectations
Make sure your customer must know whats going on. Your team should provide constant updates to the customers
➠ Engages Proactively
People who have been using the chat support system for their customer service; they'll be able to perform multitasking while answering questions.
➟ Uses Personality
Chat support agents will need to find other effective ways to show their personalities into the conversation. Make sure your team knows how to be conversational yet professional.
➠ Provides Concise Information
Chat support agents should use only a few lines to answer a question before it customer leaves the chat window. Hence, Avoid lengthy explanations.
➟ Asks Direct Relevant Questions
Chat support agents must have tricks to drive a conversation. They must recognize the customer's written tone, asking them for clarification, will ensure that the customer feels satisfied, and help alleviate frustration.
---
What are the Features of Freshdesk?
➠ Omnichannel Support
This is one of the best chat support software for a website that helps put you on top of customer conversations coming through email, phone, and social media from a single platform.
➟ Effortless Remote Support
The best chat support software for the support team allows your team to converse from anywhere. Team members just need an internet connection and a laptop or smartphone.
➠ Intelligent Automation
It automatically assigns tickets to customers which cut the manual process of doing repetitive tasks.
➟ Intuitive Reporting
This helps in tracking team performance, customer satisfaction. Apart from this, it identifies problems faced by agents & customers.
---
Why Should You Choose Freshdesk Over Others?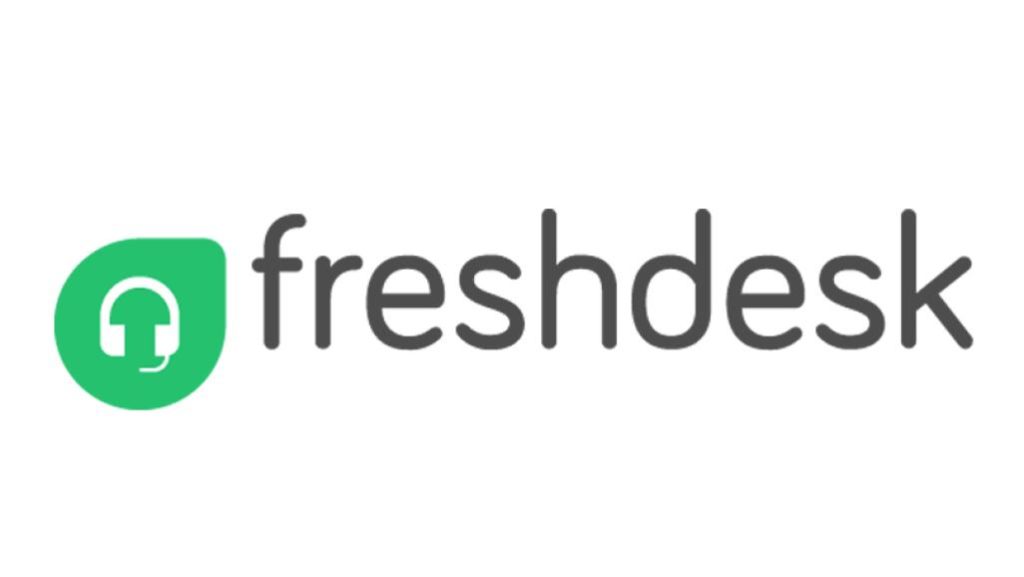 It is one of the robust UI's among other chat support systems. Also, it has a plethora of features like automation, canned responses, and many more.
Here are some strong reasons to choose Freshdesk:
➤ Freemium Option: It offers a free trial with unlimited agents.
➣ Smart Automations: It has an automated ticket assignment feature that eliminates repetitive chores.
➤ Social Helpdesk: You can enjoy social helpdesk with many agents.
➣ Free Email Support: It allows unlimited agents to get free email support.
➤ Contextual Collaboration: It also allows unlimited agents to do a contextual collaboration
➣ Seamless Integrations: Your team can easily integrate anything they need into your helpdesk
---
How Freshdesk Makes It Easier?
➠ Don't Lose Time Setting Up
You can easily configure Freshdesk as it is very simple. It just needs your few minutes and you can start supporting customers instantly.
➟ Manage Tickets More Easily
There is three unique automation that can manage tickets automatically for you once you've set up customer support workflow and other norms.
➠ Assign Tickets More Intelligently
To assign tickets effectively without delays, there are three different ticket assignment techniques such as round-robin, Skill-based, Load Balancing. These methods ensure that tickets are assigned to get answers as fast as possible.
➟ Stay Informed With In-App Notifications
Freshdesk is the best chat support software as it provides in-app notifications to agents. Thus, whenever ticket status changes, they instantly get a notification.
➠ Never Wait To Reach a Human
Our support team tirelessly helps customers, no matter what.
---
Know the Freshdesk Plans in Detail
Sprout
For getting started
Blossom
For standard support
Garden
For getting efficient
Estate(POPULAR)
For stellar performance
Forest
Perfect for enterprises
FREE
UNLIMITED agents
₹999
/agent/month, billed annually
₹1,399/agent/month, billed monthly
₹2,599
/agent/month, billed annually
₹3,299/agent/month, billed monthly
₹3,599
/agent/month, billed annually
₹4,999/agent/month, billed monthly
₹7,199
/agent/month, billed annually
₹8,999/agent/month, billed monthly
● Email & Social
Ticketing
● Ticket Dispatch
● Knowledge Base
Ticket
● Trend Report
● Datacenter Location
● Automations
● Collision Detection
● Marketplace Apps
● Helpdesk Report
● SLA Management
● Business Hours
● Time Tracking
● CSAT Surveys
● Performance Reports
● Multilingual Knowledge Base
● Custom Apps
● Round-robin Routing
● Custom Roles
● Portal Rebrand
● Custom Reports and Dashboards
● Customer Segments
● Versioning in Knowledge Base
● Multiple Products
● Dynamic Ticket Forms
● Skill-based Routing
● Sandbox
● Audit Log
● Knowledge Base Approval Workflow
● Agent Shifts
● IP Whitelisting
● Agent Scripts
● Email Bot
● Auto-triage
● Article Suggester
● HIPAA Compliance
---
Why Freshdesk is Better than Other Chat Support Softwares?
Do you know why Freshdesk is better than other chat support systems? May be No.
Let me tell you!
From setting up this helpdesk, onboarding team to scaling it as your business grows, Freshdesk chat support system wins over other chat support systems.
So it's the right time to switch to Freshdesk for a great customer support experience.
Let check out the reasons why many of our customers believe that Freshdesk is the best option to choose from:
➤ Setting up a helpdesk does not require help
➣ Handling omnichannel is not difficult for agents
➤ Pre-defined ticket statuses do not affect workflows.
➣ Agents do not need to compromise on productivity
➤ You don't need to be highly qualified to see insights
➣ Don't spend money on the Helpdesk essentials
---
Advantages of Choosing Freshdesk as Customer Support
➠ Social Media Integration
Freshdesk is one of the best chat support software which is robust in integrating with social media platforms like Facebook and Twitter. The setup process of live chat support software is very easy.
➟ Ticketing Automation
You can easily automate Freshdesk's ticket system in three different ways. Hence, it gives you a lot of flexibility for your business.
➠ Third-Party Integration
Freshdesk chat support system has an API for integrating with third-party applications.
➟ Multiple Product Portals
If you have different web portals for different products then you don't need different Freshdesk accounts for each. You can manage it from a single place.
---
Disadvantages of Choosing Freshdesk as Customer Support
➠ More Social Interaction
Most trending social media platforms are Facebook and Twitter, but Instagram and LinkedIn are growing in the customer's choice. Therefore, Freshdesk does not provide integration with these social apps.
➟ Reporting
It has a plethora of in-built reports for overall analysis and customer success.
Content Inditer | Fond of exploring my Innermost phrenic Conceptions to engender content that will evoke deep relatable emotions and ardency in others.