In this digital era, online marketing is the key to business growth. There are plethoras of marketing ways through which you can reach a large audience. But one of the most effective ways is to collect emails for business promotion.
In email marketing, the email list is everything.
Why?
As we all know email has been using for many decades for communication purposes. Moreover, it is the most preferred choice of people than social media for communication.
From a business perspective, it gets more conversions than other online platforms. Because it's a direct way to your potential audience.
I know you are scratching your head that how can you grow the email list?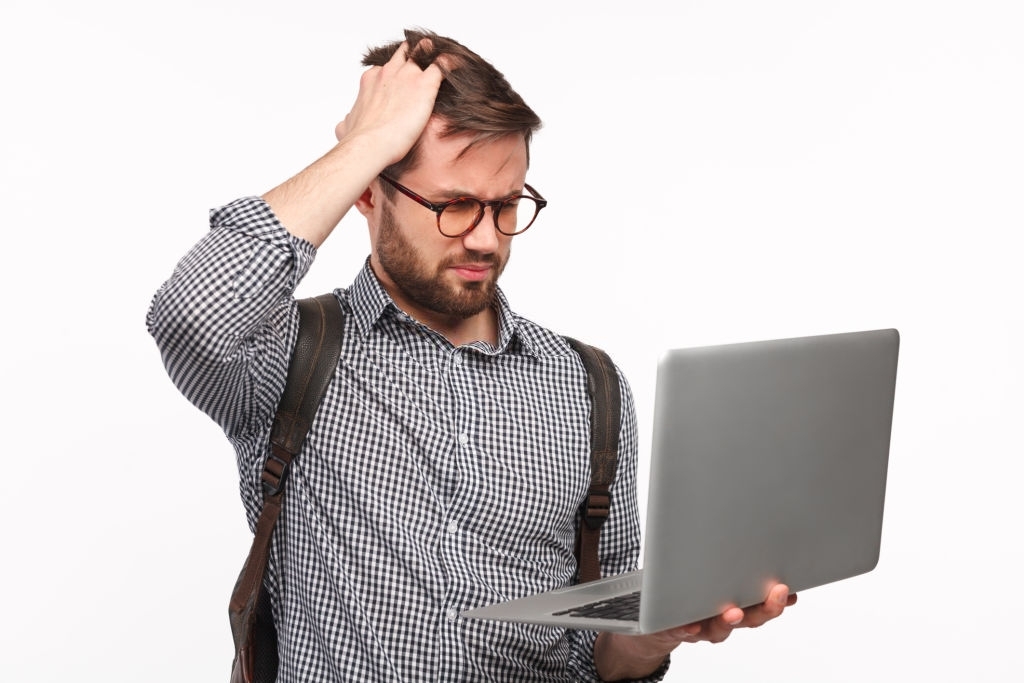 Don't worry!
You've come to the right place. Have a look at easy ways to collect email for business promotion so that you can grow a valuable email list.
#Start a Quiz to Collect Emails For Business Promotion
Everyone loves quizzes and If you want to generate maximum business leads, interactive is the most powerful way.
Quizzes can generate double the amount of conversions that passive content does, But if you want to make your quiz a lead generation instrument, then you have to do something more than a quiz.
And when it comes to growing your email list, you need a reason to ask for people's email addresses.
People like to answer personal questions when taking quizzes online, and it is the only the best way to build trust with someone you don't know who is taking your quiz.
You have to add an email pop up after the quiz question and before the results. This is a great place where you can collect their contact information on the website quiz and get a conversation easily.
🔥Bonus Tip🔥
The quiz must be relevant to your website's niche so you collect email addresses from the targeted audience.
#Capture Emails Within Content
There are so many people who like to read an article or blogs. But So this great habit of readers will be beneficial for you.
But how ?
Let me tell you.
Let's Suppose someone is reading an article on a diet plan on your website.
But he does not how to prepare that diet meal. By scrolling down the reading, there's a call to action.
Here you can provide something valuable like a diet recipe eBook in exchange for your email. The great solution for your audience.
He will provide you an email address for something that solves the problem he is experiencing, right? That's what makes the in-content opt-in so effective.
🔥Bonus Tip🔥
Thus, there are numerous places in your content where you can add a call to action.
#The Classic Pop-Up Form
Did you ever visit a website that constantly threw up a pop-up in front of you during your visit?
Maybe yes.
It was a pop-up form providing you a discount or free shipping. Some expert online marketer says that pop-ups work as one of the highest converting opt-ins.
Because they want attention and action like either enters your email address or press the X to exit out of the pop-up). You don't need to throw the pop-up exactly when the visitor lands on your site.
There are a few different options for pop-ups:
Sitewide Pop-Up – This one is the common pop-ups you mostly observe around the internet. It appears after a second or two you visited a page. So it does not disrupt the user experience.
Exit-Intent Pop-Up – It is one of the great pop-ups that triggers when the user presses the back button or closes your website.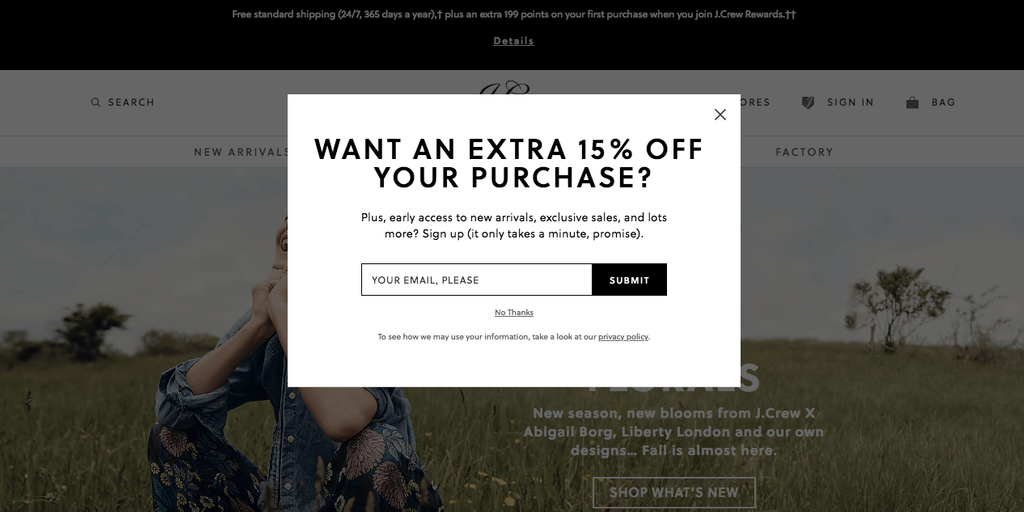 This doesn't interrupt user online experience at all.
Slide-In Pop-Up – A slide-in pop-up shows up when the user finishes reading 50% of the content. Here you can collect emails for business promotion.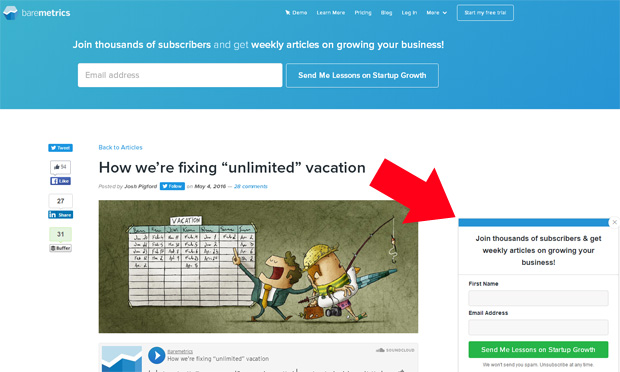 🔥Bonus Tip🔥
The Slide-in pop up has a higher conversion rate. Make sure you must have a solid reason to ask email addresses. Hence you can collect maximum emails here.
#Run Competitions To Collect Emails For Business Promotion
Competitions are an all-time favorite and an engaging way. It is the way to generate leads and make a community around your website.
There are some types of competition ideas that you can choose from best comment competition, Photo caption contest, video contests, and giveaways.
All are great ways to increase engagement with your audience. Choose any of them and also use software for achieving your email collection goals. There is much software in the market like gleam is a great example.
🔥Bonus Tip🔥
Add a form for collecting email addresses of participants, and then easily find out the winner randomly.
#Great Feature Box For Grabbing Users Attention
There is another way to collect emails for email marketing. This feature box has a high conversion rate that captures attention.  
In the past few years, the feature box has gotten a lot of attention and becomes one of the highest converting on-page opt-in opportunities.
So there are many places on the website where you can put a feature box that you might have seen around the web.
🔥Bonus Tip🔥
Write at least three strong points in your opt-in feature box that will increase your conversions.
#Add Opt-In Below Your Website Menu & Pages
Another great way to collect emails for business promotion is by putting opt-in on other pages instead of putting it on the homepage.
This option will help you capture emails from visitors who navigate to the pages on your website. For this, you need to install an opt-in on pages that aren't your homepage, like Litmus does:
No doubt your website's homepage is one of the most visited pages, but there are many visitors who skip your homepage when navigating your site. but is an ultimate technique to capture emails for the promotion that lands on your site.
🔥Bonus Tip🔥
If you want to get great results, you need to offer something on call to action for each page.
#Put Opt-In On Your About Page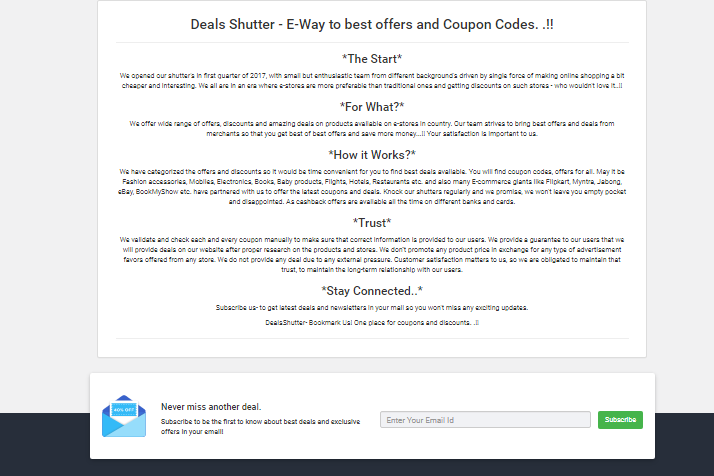 If you use Google Analytics for analyzing stat of your website, I am 100% sure that you will find that your about page is the top most visited pages on your website.
And do you know what it means?
You have multifarious opt-in opportunities on your website where you can add. For Example, about us page of your website is the best opportunity to grow an email list.
🔥Bonus Tip🔥
You can use links to your target pages, add opt-in boxes, or other target links. Any or all of these will be effective.
#Grow Email List With Sidebar Form
The sidebar is one of the most common on-page opt-in feature: the sidebar.
In the digital world, most of the website owners implement this opt-in feature on their website.
In terms of opt-in opportunities, the sidebar is the first place where new bloggers and website owners add their opt-in form on websites, and its really an easy way to collect email addresses on the website.
In an online market place, numerous email service providers are there like Mailchimp that provides easy drag-and-drop widgets you can use to display opt-ins in your sidebar.
🔥Bonus Tip🔥
To make sidebar visible to the website visitor, add something eye-catching like motion into your sidebar opt-in form.
#Add Sign Up Button On Your Facebook Business Page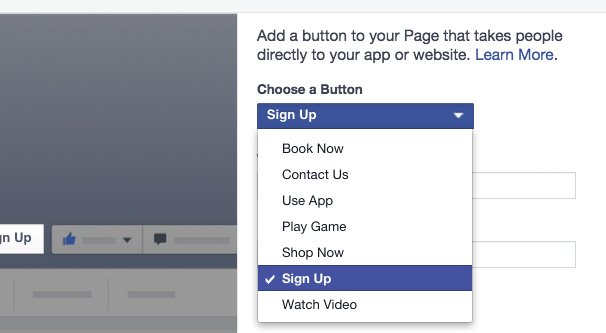 The most simple way of collecting emails is just adding a newsletter sign up button on your Facebook business page. This is a quick way to collect email addresses on Facebook.
To be honest, you will not get a lot of signups from your Facebook page. But it's worth adding as a call to action. Because if a customer is constantly seeking a way to subscribe to you, they will easily find a signup button on your Facebook page and you will get email addresses.
🔥Bonus Tip🔥
Add a signup button on Facebook business page and grow your email list you're your business promotion.
Grow Your Email List, Grow Your Brand
Learning how to grow an email list is very essential for business growth. Emails can be used to do so much for your business, for your brand, growth, etc.
Now It's your turn to hop on the email train and start implementing above penned methods. By using these techniques, your content not only gets valuable, but you'll attract your visitors and potential audience to get valuable leads.
Implement all the methods and get a direct line to their personal inboxes.
Content Inditer | Fond of exploring my Innermost phrenic Conceptions to engender content that will evoke deep relatable emotions and ardency in others.