What is Affiliate Marketing?
Affiliate marketing is a business practice that allows the marketers other than product owner to target general audience. Through this a third party makes money by advertising the product that is created by some other party. This online business has four core elements involved.
First of all the primary member is merchant or product owner. The second one being the network that monitors the payments. The third member is publisher or affiliate. The last one is the end customer that purchases the product. Let us study the most popular and profitable verticals of affiliate marketing step by step.
E-Commerce
Internet now is more than a revolution. It has established a long term bond with its growing users. Moreover, it has opened a plethora of opportunities in front of us. Commercial use of Internet is colossal and online shopping isn't new to use it as a medium to expand its wings. E-commerce refers to buying or selling a product by a merchant and all the monetary transactions taking place online. This market has grown a lot in number of buyers and sellers associated with it. Digital payments are quite secure these days with strict cyber laws. Moreover, online shopping can be done through smartphones also rather than only desktops.
A large number of online businesses have mobile applications these days. There are certain other elements such as electric appliances, stationary articles,  groceries and automobile accessories that can be bought online. E-Commerce is one the most profitable verticals of Affiliate Marketing
Nutra
Nutra vertical of affiliate marketing is one of the most popular one. Better known as Health and Beauty (H&B) vertical it includes various sub verticals such as hair, skin, male enhancement, diet, brain and muscle. The H&B vertical includes supplements of above mentioned categories and primarily has three modes of selling. These modes are direct selling, cash on delivery and trials. The marketing of H&B products is a hard task and companies only go to trusted affiliate network. The advertisers pay focus to the two main metrics which are rebill rates and chargebacks. These metrics are used to measure the traffic quality in H&B. The advertisers also emphasize on the packaging of the products they endorse.
Sweepstakes
Sweepstakes is a way where the winner is chosen by luck. The participants just need to enter their details which can be their name, email or some other information. Apple products and shopping gift cards are the most common prizes that participants win. Moreover, once the participant has completed the sign up process, the affiliate gets the conversion. Due to this the sweep offers are easy to convert. On the other side some sweepstakes require a subscription that is difficult to convert. But once converted they have a higher value to advertisers and so they have a high payout as well. One thing should be noted that sweepstakes do not work on direct linking as they require pre-landers to increase user engagement.
Dating
Dating comes under the adult category of verticals in affiliate marketing. It is the one vertical that remains alive when others are sinking. On the funnier or the serious side, people never stop dating. Therefore dating is an evergreen vertical apart from e-commerce and nutra. There are countless dating sites for all age groups and sexual orientation and so every dating site has its own affiliate network. There are namely two categories of this vertical.
Mainstream dating refers to applications and websites where people find a suitable match based on common interests and likings. However, adult category dedicates to meeting someone to have sex. The adult category however has a bigger turnover than mainstream one.
Finance
When we talk about finance vertical we hardly see it joining hands with innovation. The financial product companies tend to acquire valuable customers. They are focusing more on quality than on volume of customers. We mean conversion by the word quality here. Loyal customers are definitely required to signify the value of the affiliate partner and are the prime focus of finance companies. The companies agree to reward them and have discovered various means to do so. Moreover, they have set certain key point indicators and also appreciate their respective affiliates for achieving them. These indicators include the amount of loan offered to customers and keeping in check the purchase done on credit cards. It also checksand checking their level of spend to name a few.
Gambling
The landscape of this vertical seems greener than before every time we think about it. Horse racing, online casino, poker, sports betting are few categories to mention. The internet has played a revolutionary role in increasing its popularity. The current market value of gambling vertical is approximately 400 billion euros. The main players in this category are software suppliers and state authorities. There are numerous challenges for affiliates to sustain such as follows –
Products of gambling website
The software supplier for gaming website
To obtain gambling licenses for desired markets
Selection of payment system
Look and feel of gambling website
Promotion of website
However, the above mentioned challenges are not the only on to be sorted out. A long term strategy is a must requisite to become market leader in this category. Moreover, one needs to be careful of viruses and unethical hacking as well.
Gaming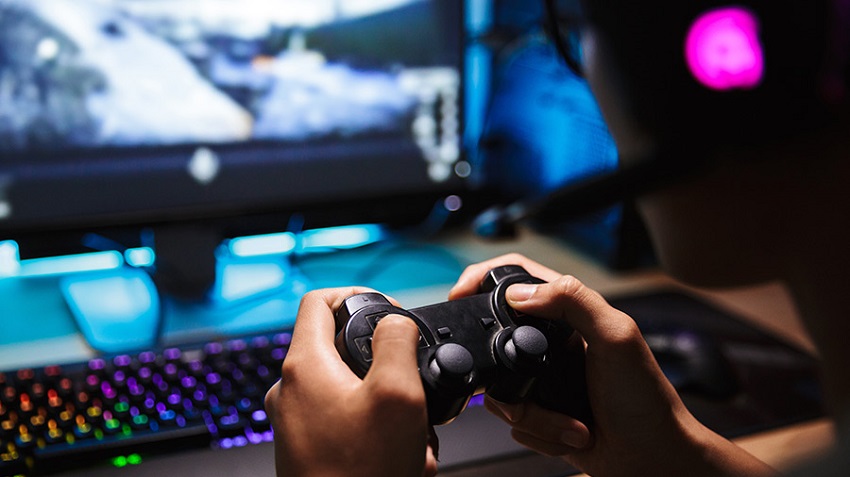 The video gaming industry is flourishing one. It has five stages namely
Development
Publishing
Manufacturing
Distribution
Retail
Online gaming has changed a lot since its introduction. Internet has witnessed a lot and has contributed even more than anybody could think of. The revenue of the video game industry has touched 100 billion. A big round of applause to internet that unites online gamers across the globe and they play altogether in real-time. Another growing category is electronics sports. Nowadays gaming has grown as a profession also. There are various competitions that witness many professional gamers come united and play for a competition. An affiliate in gaming industry promotes a service online and it is awarded a compensatory amount for achieving a specific target. Certain times the affiliate earns an amount which can be as low as three percent of the total target achieved. But this is quite common in gaming industry.
Antivirus
A serious threat to modern software infrastructure is posed by malwares and virus attack that happens on daily basis. Due to this, antiviruses are a must to protect the software systems. As these attacks can only be prevented and not completely avoided, the anti-virus industry has seen a splurge in demand.
There are many antivirus affiliate programs such as Avast Software, Bullguard, Norton, ESET and MacAfee to name a few. The antivirus affiliate programs have high commissions and as the software is purchased online, the users have no option other than to buy it directly. The commission can be as high as 35% for their hard work.
Crypto
Crypto currency is a digital currency that is not regulated under any authority or any country and is decentralized in nature. It is designed in such a way because it cannot be lost physically. Moreover, it cannot be faked and offers more security than cash. The major drawback about crypto is that it is not readily accepted on social platforms like Facebook.
Therefore, the affiliate marketers take full responsibility to spread good words about it. New crypto based affiliate programs are flourishing regularly. One such program is Binance which has become largest trading platform in terms of traffic. They offer high lifetime commission on every referral. We know that banks are not accessible to everyone but crypto currency is, with internet's help. Therefore, many startups have started operating with the help of crypto currency. The primary reason is that digital currencies are exchanged with very less or no transaction fees. Moreover, these currencies are considered authentic and safe to operate.
App in Stores
The mobile application stores of Apple and Android are flooded with applications. With every entity registering it's presence over there, affiliates are getting richer with business opportunities to explore. The mobile application affiliates work as a mediator between application owners or advertisers and end users.
The payout model can be Cost per Action (CPA) when an affiliate is rewarded whenever that application is installed. It can also be a certain share in revenue generated for advertisers. The latter is called as revenue sharing model. For application publishers and media buyers the CPA model of revenue sharing proves worthy with right traffic. In addition, the affiliates can buy traffic and optimize it according to their purpose. They can also earn much higher revenue if they get right traffic and channelize it as compared to just Cost per Click ads.
CBD-Cannabis
CBD or Cannabidiol is one of the products from Cannabis plants. It helps to ease the pain and inflammation. Moreover, it can be a cancer aid and is used to enhance mood. It has no psychoactive effect as such.
The CBD industry is on the boom these days. Internet has to be applauded to bring about this revolution. The rest is done by the e-commerce that makes shopping and delivery of CBD products at doorstep. The affiliates have a lot to explore in this but political scrutiny is obvious. Inspite of political interference, the industry is expected to grow more as it has garnered legal acceptance. The affiliates can promote various products like CBD gels, oils, pain-relief products, skin care essentials, soft-gels, tinctures etc. They earn approximately 25% of commission as per sales achieved or sometimes even more than it. The payout time is generally one month. Joy Organic, CBD Medic and Koi CBD are some of the popular CBD affiliate programs of 2019.
Travel
Travel vertical has certain lucrative statistics to talk about. The travel industry has touched the value of 8 trillion dollars in 2015 and the growth seems unstoppable. The travel and tourism industry is expected to touch 12 trillion dollars in 2025. The affiliates in this vertical have lot to explore. There are many popular travel affiliate programs. One of them is Jetradar affiliate program. They give 1.25% commission on every flight ticket booked. The cookie expiration period is 30 days.
This affiliate program accepts application from any geography across the world. This program also offers compelling and informative widgets that can be embedded by affiliates on their website. It helps to increase web traffic towards the affiliate's site.