Keywords in SEO are classified into two categories:
Short Tail Keywords

– they are the short length phrases with general meaning.

For Instance:

'Designer Dresses'

Long Tail Keywords

– comparatively longer in length and more particular in meaning.

For Instance:

'Best Designer Dresses in Delhi'
Many SEO novices fail to understand the meritorious competency of the latter. However, whosoever discovers its potential regrets for not having it known before. Since it roots the traffic to a website generated through SEO content. Moreover, it maintains its importance as one of the best SEO Trends in 2019 as well.
What's more fascinating?
Employing long-tails in your SEO is no brain surgery. The only task to be done is to develop an understanding of its effective usage.
So, let's cut the chase and explore the reasons why you should use long-tail keywords in SEO:
1. Curtails the Competition
Making the long story short, let's run a demo on Google:
| | |
| --- | --- |
| Keywords Searched | No. of results displayed on Google |
| Designer Dresses | 39,20,00,000 |
| Best Designer Dresses | 23,80,00,000 |
| Best Designer Dresses in Delhi | 1,76,00,000 |
As the demo showcases the results for the longer phrase is well filtered as compared to the results for the shorter phrases. Further, this signifies the importance of long-tail keywords in reducing the competition and giving the website a higher rank on search engines.
2. Drives Considerable Traffic to the Website
Probing further, the single long-tail term will not do wonders in attracting traffic to your site.

It's time to do some mapping.
• Take one relevant short tail term you want to work upon, into consideration. For
• Now, imagine all the possible relevant long-tail keywords, taking the short tail keyword into account.
• Next, infuse the selectively appropriate long-tail keywords into your SEO to drive approximately 35% more traffic to your site.
For Example:
3. Advanced Outreach Targeted Audience
When we go to a shop to buy garments, if we describe the pattern, color and size to the shopkeeper, it becomes easy for him to showcase the best available product matching our requirement. Similarly, long tail keywords better describe the visitor's purpose of the search. This, in turn, maximizes the chances of producing the best relevant results. Therefore the visitants directed towards your website after searching the search engine with long-tail keywords are probably your targeted audience.
4. Elevates Conversion Rates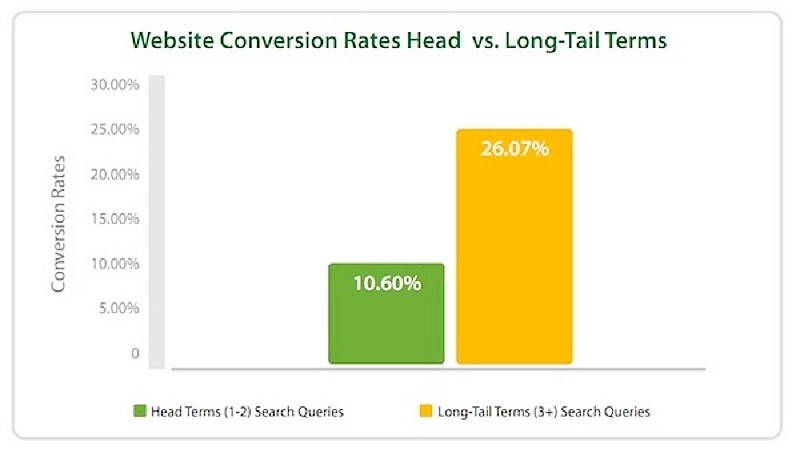 As a matter of fact, visitors with the more specific searches are likely to be the end buyers of a product or service rather than the searchers with general terms. Thereupon, long tails tend to widen the conversion rates for business. So, investing in SEO with long-tail keywords is bound to have a better ROI (Return on Investment) and a fetching strategy.
5. Long Tail Keywords- Inclusive of Headwords
Long-tails acts as twofers. They already possess the central nuclear term you are working upon.
For Example:
Therefore, long tail keywords are cross-functional.
6. Best Survival Strategy in Highly Competitive Market
There are times when you enjoy the top position in SERPs, but at the same time frightened to lose out the grip of the rank. Since a number of competitors are always eyeing upon your position to outperform you. Therefore, resorting to long tail search terms allows you to optimize your site and maintain the position.
For Instance:
You own a Designer Boutique in Delhi which ranks top in SERP list.
Now, the challenge is to maintain that position despite a massive competition.
If one searches for the term Designer Boutiques in Delhi the Google displays approximately 78,70,000 results. Yet you enjoy the top position.
Now to maintain that if you incorporate long tail keywords into your SEO, your chances to rank higher widens up.
If you include the long phrase like 'Best and Affordable Designer Boutiques in Delhi' you are likely to rank higher since the competition shrinks to 61,30,000 results, displayed by Google.
7. Long-tails Conquer Personalization
With the advancing trend of custom-tailored websites pertaining to geographical location, age, sex, interest etc. the search results are diversifying. But, fortunately, long tail keywords allow you to allot specific sub-divisions to the central theme of your business.

For Example, you own a designer showroom. You can further categorize it into designer apparels for men, designer apparel for women, designer shoes for women, designer shoes for men and so on.
Therefore, the use of long-tail keywords in SEO belittles the negative effect of personalization.
8. Ideal for PPC
Have you ever wondered, why most marketers find long-tails apt for PPC (Pay Per Click) advertisements? It is because more specific phrases attract more click-through-rates rather than the generic ones. The latter drives the irrelevant traffic which does not pay off well to what you have invested.
Therefore, when you are pretty descriptive of what you are into and what is your product or service all about, you are likely to gain more from your PPC Campaign.
9. Draw Evidence from Google Analytics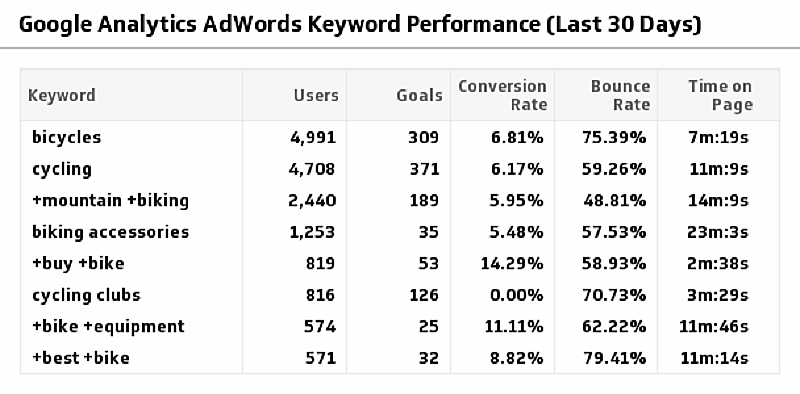 Quite often, Google Analytics or some other Web analytics tool leads you to the performance of the long tail search terms used. It depicts the action taken by the visitors on each term used by you. Right from the impressions to conversions, you can access their execution. Further which advocates another reason to employ long-tail keywords in SEO.
10. Convenient to Optimize For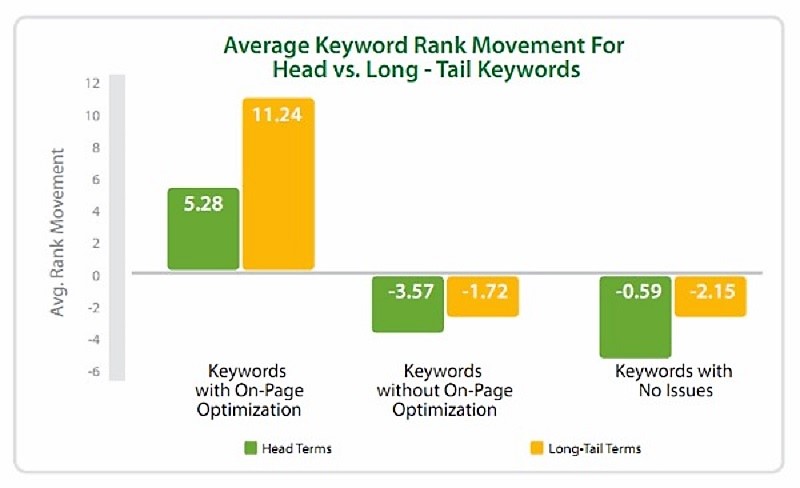 On-page Optimization gets way better and convenient with long-tails usage. This is because, firstly, there is not much requirement of them on the page. Secondly, they give a more natural look to your website as compared to the short-tail terms. This ultimately provides a user-friendly approach to the site which further helps in conversions.
Now that you have witnessed all the aforementioned reasons to optimize your site for long-tail keywords, you will certainly not miss out on exercising them in your SEO campaign.
Ergo, boost your online presence with the power of long-tail keywords in SEO.
Writing is expressing your mind through words. Being a content-writer I always try to script the best of my knowledge about the topic in the form of blogs, articles, and content.