Reasons to Test Your Emails before running a Campaign
When compared with HTML for the web, email coding is quite different from it in many aspects. Have you ever wondered why do the email coders face so many complexities during their operations? The reason being there is no such standard outlined among the email clients. Therefore, the real challenge is when the coders have to comply with different rules from different email clients, so as to make your template look presentable and workable.
Consequentially, this accounts for the major reason to check your emails through email testing tools, before running a campaign. This allows you to have a sneak peek, to the way your email template will be displayed, on the different devices of the targeted clients. However, if you frisk this step, you will narrow your chances of conversions.
Emails are exposed to Spam Filters
Email testing is considered to be an inevitable step in email marketing. In order to make your email campaign successful, you need to run your emails through email checking tools to avoid them being barred by the spam filters.
There are various reasons for tagging an email as spam. Few of them are as follows:
Coding of the email

Absurdity in the Sender's address

Usage of trigger words

The imbalanced ratio of the content and images

Server's configuration from which the mail is sent
And many more…..
However, there are no set rules defined for labeling an email as spam. Since a person cannot single-handedly check for the emails with respect to innumerable aspects. Therefore, here comes the email checking tools into action.
Email Testing Services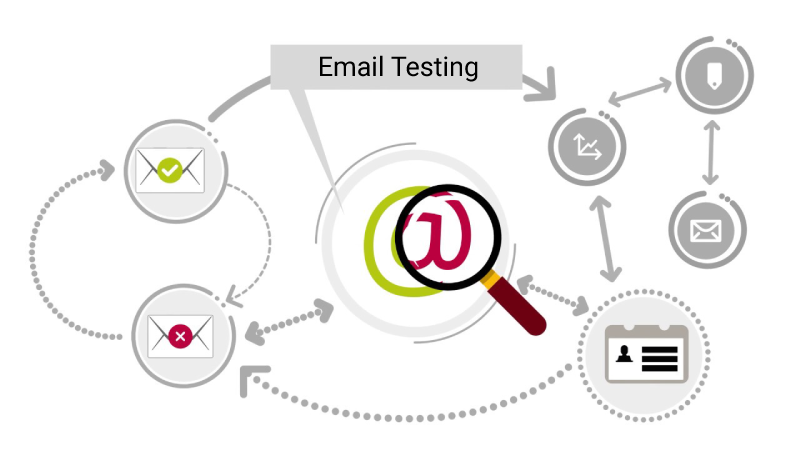 As a matter of fact, various Email Service Providers (ESP's) are incorporating email testing services within their portals. Nevertheless, employing ESP is a commendable move while email marketing. It ensures the inbox placement, yet your emails are at the risk of getting landed in the client's spam folder.
Now that we have verified the importance of email testing, let's get run down through the list of best email testing tools.
Free Email Testing Tools
1. Putsmail
Putsmail is a free email preview tool powered by Litmus. The latter acquired this email testing service back in 2014. Using this service, you can send test email up to 10 email addresses and can also preview the message like a real client. Besides this, it also helps you inline your CSS. The two versions of HTML and plain text are required to send a test emails using PutsMail. Furthermore, PutsMail has an added special feature for Apple Watch users. Although, being free of cost, they offer a properly configured email sending service.
2. Postmark
Postmark is another frequently used email checking tool that helps you run your email through a spam test. Though it's a free service, you are required to have some added information to use this. While using Postmark, you are not only supposed to paste in the HTML from your email but also to enter the complete headers. It is a time-consuming process since it ensures a thorough test for your email. It delivers you the Spam Assassin Score report and makes you aware of the proximity of your email to spam.
3. Inbox Inspector
Powered by getting Response, Inbox Inspector is another best free email preview tool in the market that allows you to test HTML email for free. It allows you to send test emails to more than 20 different email clients and that too without any cost. Once you use Inbox Inspector, you are welcomed as a Get Response customer. Following this, you will discover a lot more options to preview your email.
4. Pilot Mailer
Pilot Mailer being another in the league of the best free email preview tools. The email checking tool permits you to send a test email to a maximum of 10 email clients, giving you a preview in a real client. They offer you to put a plain text version of your email to test i.e. to test HTML email and save the results for your future reference. Backed by Netling, Pilot Mailer also accounts for automated inlining of your CSS.
Paid Email Testing Tools
5. Litmus
Incorporated in 2005, Litmus is an old hand among the email checking tools. This tool offers you to test HTML email and preview in more than 90 devices and apps. On the bright side, this tool offers a great service. Similar to other tools, it too enjoys an independent platform and has a Google Chrome extension too. You are also permitted to send test email directly to Litmus from your ESP or the services can be white-labeled with an API.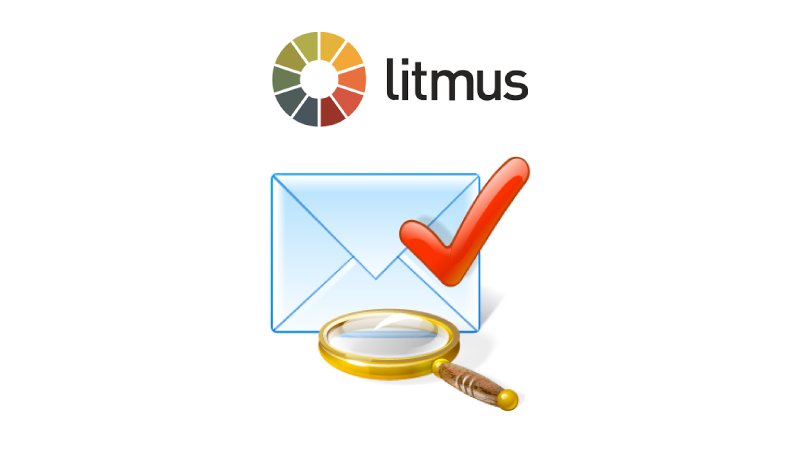 Costing: Litmus offers a free trial which lasts for seven days. Following to which, the basic package starts with a monthly range of $99/month to a professional package of $499/month. These packages have different features and are accessible to a number of users. While the annual plans run from $79 to $399/month. Moreover, you can also opt for Custom plans ("Enterprise" Plans)
6. Mail Trap
The Mail Trap is backed by Railsware. It enables email developers to test the emails right from the development and staging environment. The tool is great at performance when used without ESP. It impels the Simple Mail Transfer Protocol (SMTP) server to filter emails into varied inboxes, so as to empower you to look at how a specific server renders the email. Following that the emails can be viewed and debugged by you in Mailtrap's platform.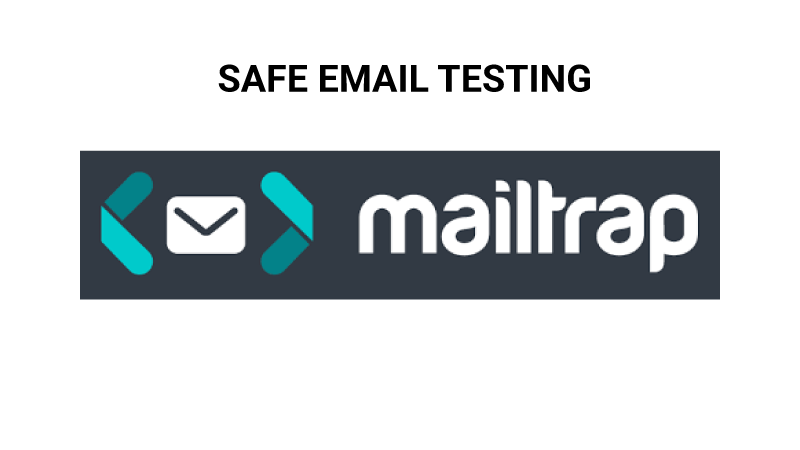 Costing: Mail Trap offers a conditional free plan. You can also opt for any of the two paid plans with diverse features – $9.99/month and $24.99/month. Moreover, Mailtrap also offers nominal value plans for free to non-profit organizations and open sources.
7. Preview My Email
Preview My Email (PME) gives you access to your emails' real screenshots (not imitations), sourced from over 40 different web, desktops, and mobile email clients. PME's email checking can be done in 3 ways:
Copy and Paste the HTML, or

Upload the HTML, or

Directly mark an email to the platform.
Moreover, white-labeled API services are also provided by PME.
Costing: The downside is that PME does not offer any free trial. But the upside is its basic monthly paid plan starts from $49 up to the premium plan of $129/month. Whereas, if one goes for API plans, then its basic package is of $248/month and the premium package costs $328/month.
8. Email On Acid
Email on Acid is not a mere website, but a full-grown email testing platform. Its special feature is that it employs thousands of servers to process and screenshot your applications at any time. Moreover, it possesses a SPAM test process that helps you check your email against SPAM filters and blacklist services. Though, you can enjoy this feature when you have subscribed to the whole platform.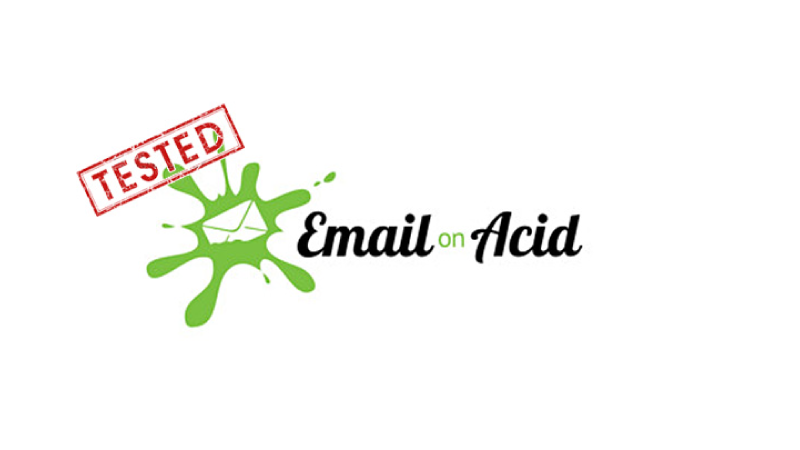 Costing: Email on Acid offers a free trial period for up to 7 days. Post the trial, you will be offered a basic monthly plan starting from $44 to $55. They also offer an All-access plan ranging from $68/month to $85/month. Furthermore, you can also opt from their Day pass, Professional or Enterprise Plans.
Choose Your Email Checking Tool Wisely
Opting for the apt email checking tool is totally subjected to the type of testing you require and the value of an email testing platform. These aforementioned tools are a must practice tools to run a successful international email marketing campaign without letting Email Spam Laws hindering your way. Therefore it is of utmost importance to pick your tool with respect to its features, limitations, aptness to your workflow and above all the price.
Writing is expressing your mind through words. Being a content-writer I always try to script the best of my knowledge about the topic in the form of blogs, articles, and content.