In today's world, most marketers understand that they need to put a lot of effort into nurturing those leads and turning them into customers- and they do so with help of Conversion Rate Optimization Tools.
What is Conversion Rate Optimization?
Imagine if you could grow your business faster and more effectively than ever before. Instead of just taking baby steps, this would mean scaling up fast so that you can reach higher levels of success sooner rather than later. Your opportunity lies in the ability to test different ideas, track results, and adjust tactics as necessary until you uncover the exact formula for increasing conversions at a rapid pace.
CRO( conversion rate optimization) is the process of understanding visitors of websites and designs to create the right combination of calls to action and other marketing elements that drive desired conversion rates.
A high conversion rate optimization tools are essential for any business. It shows your target and selected audience that you are worth their time and helps to increase revenue.
Which Conversion Rate is Ideal?
Your website's landing pages, pricing page, blog, and other pages can all see conversions. You should optimise each place to increase your chances of turning website visitors into paying consumers.
To do this effectively, you need to understand a few things about conversion rate. The first is that a conversion occurs when someone takes some action on your site after seeing it.
the second thing you need to know about conversion rates is what the average number of conversions per visit is for your website.
This will give you an idea of how much business you're getting from each visitor who comes to your site. The higher this number is (meaning more people are buying something), the better!
But the good conversion rate Across industries,
the average landing page conversion rate was 2.35%, yet the top 25% are converting at 5.31% or higher. Ideally, you want to break into the top 10% — these are the landing pages with conversion rates of 11.45% or higher.
The Elements Of Successful CRO Strategy
The CRO procedure is broad and includes numerous steps. An effective CRO campaign runs multiple trials, makes appropriate changes to the content to get it more relevant to the visitors, and uses detailed data analytics to reach valid conclusions. A marketer will run on six key elements that can be improved throughout the CRO process.
Great Landing Page
The attractiveness of your web and landing pages is important to CRO. It will be easier for people to convert if the design is professionally attractive and simple to use.
Work with a web designer that is skilled with CRO and knows how users generally navigate websites,
To make it simple for visitors to find what they're looking for, your page should be responsive and accessible. Everyone should be able to read your fonts and any interactive menus you add. Learn more about Landing Pages
Optimize Site Speed
Both SEO and CRO depend on a website's ability to load quickly. Users are more likely to quit your website and visit another site if it takes a long time for them to load.
On desktop and mobile devices, your website should launch in under three seconds. To ensure a quick load time, reduce the size of the picture files and delete any elements that are slow to load. Just this alone can enhance website conversions.
Website Design
A well-designed and aesthetically beautiful website can increase website traffic, but words have the power to captivate readers and turn them into potential customers. It can make a difference between visitors staying on your website and doing the necessary activities and visitors leaving your site without taking any action.
if you write pertinent and compelling content that highlights the product's persuasiveness. Web copy can be further classified into the following two categories:
1. Headline
The first and most important thing a visitor sees on your landing page is the headlines. It usually captures their initial opinion of your company. They won't scroll down to look at the remainder of your page if they don't like it. Focus on the following points to make sure you're headed in the proper direction.
2. Content
A website needs to have a strong body of content. What's in store for me? is a basic issue that needs to be handled. Further, it must directly deliver the image of your brand and be crystal clear, brief, and to the point.
3. CTA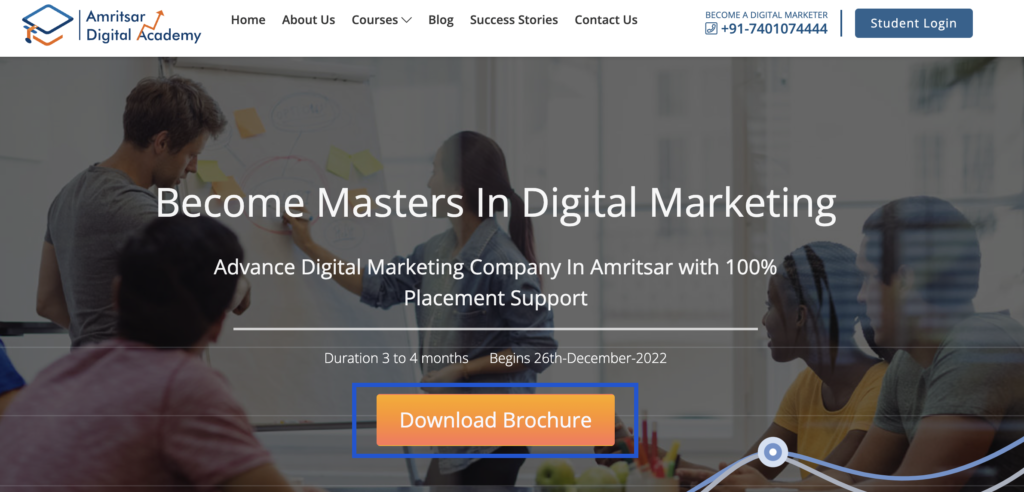 A call-to-action (CTA) is a direct request or call for customers to take the desired action. This action might be anything, including making a purchase, signing up for a newsletter, using a service, or reserving a space in a webinar. The stronger and clearer the CTA, the more leads it will generate.
4. Site Organisation and Navigation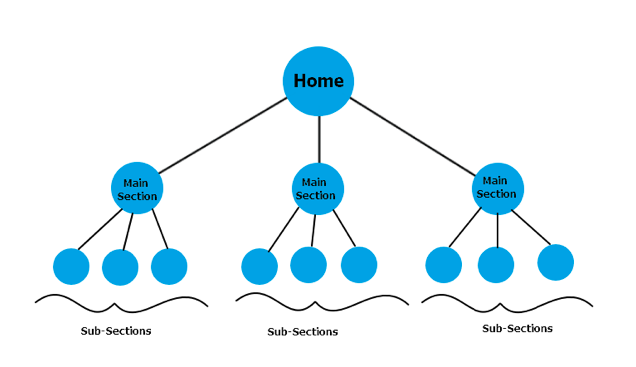 The layout of your website should be designed to make it simple to navigate. Site structure is fundamentally a graph that displays how different pages on your site connect with one another.
5. Forms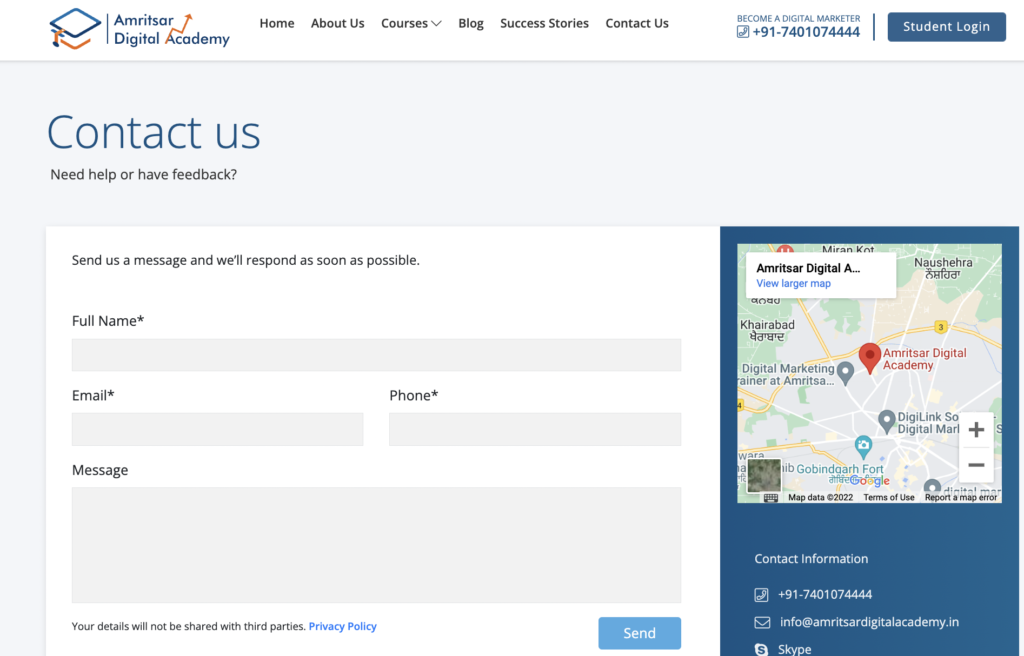 The most common method for website owners to get user information is through contact forms, especially for business and agency websites. On the other hand, e-commerce websites may contain separate product pages and a standard shopping cart feature.
Your contact forms ought to be useful and simple to use. By this, we imply that users' ability to submit their data should be simple. For prompt follow-up, these form submissions should be collected on your website.
Before you decide to invest in a CRO strategy, it's important to calculate the revenue your site generates. This will help you determine how much time and resources you should dedicate to the effort.
Conversion Rate Calculation Method
By dividing the total number of conversions by the total number of visits and multiplying the result by 100, the conversion rate is calculated.
Depending on the sector and business type, website conversion rates might vary quite a little. While the average conversion rate across industries ranges from 2.35% to 5.31%, eCommerce conversion rates are often lower, falling between 1.84% and 3.71%
For Paid Ads
The no. of conversions divided by the total number of interactions that can be monitored for conversion during the same time period
Average Conversion Rates:
Avg. for google Search Ads: 4.40%

Avg fo Display Ads: 0.57%

Avg. Facebook Ads:9.31%
Best Practices For Conversion Rate Optimization
Best CRO practices are, by definition, those that have produced results for companies in the past.
A/B Testing
the colour of CTAs being changed.
add contact forms to each page.
always including client endorsements.
providing reductions.
Keyword Research
The Best Conversion Rate Optimization Tools
Quantitative tools enable you to get numerical data to monitor the activity on your website.
General Analytics Tools
Website heat Map tools
Funnel Tools
Best Web Analytics Tools to Use
The online traffic on various sites, including your payment pages, may be analysed using a variety of CRO tools. Some of the well-known CRO web analytics tools
Google Analytics
One of the most often used free business intelligence tools is Google Analytics. To thoroughly map website performance, it combines Google Ads, Studio, Analytics, and other Google marketing services.
Google Analytics automated data collecting is one of its best features. It automatically generates website reports regarding bounce rates, internal site searches, and other critical elements affecting conversions in Google Docs and Sheets. Additionally, you can produce customised reports using your own metrics and constraints.
Mixpanel
Mixpanel is a cutting-edge web and mobile analytics tool. Google Analytics counts pageviews; Mixpanel monitors traffic data and funnels optimization. Uploading a photo, watching a movie, or publishing a blog post are a few examples of actions. With the help of this platform, you can pinpoint how users engage with individual web pages and move throughout your website.
Formisimo
A powerful form analytics tool called Formisimo keeps track of how users interact with web forms and checkout sections. Formisimo keeps track of how users interact with the form, which fields they leave blank, and if they utilise autocomplete or manually enter their data. You can reduce friction-causing fields with the aid of this knowledge.
Top Heat Map Tools
The graphical representation of data known as a heat map uses colours to represent values. A straightforward heat map offers a visual snapshot of the data.
Crazy Egg
Heat mapping is CrazyEgg's sole area of expertise and it shines in this area. Through a variety of views, including heatmap, scroll maps, confetti, and overlay views, the tool tracks customer workflow. So that you may choose the best style and design for your website, this generates more comprehensive data on website activity.
Hot Jar
The heat mapping software HotJar helps you comprehend the workflow and customer journey.
Simply put, HotJar connects with websites to offer a colour-based visual representation of user activity. The colour in those regions is bolder in areas where user engagement is higher. Users can adjust websites using this information for the best user experience and improve conversion rates.
Even non-technical people will find HotJar to be quite simple to use. There are several freemium alternatives, and the user interface and UI are really nice. Additionally, you can speed up user sessions up to four times, greatly lowering wait times.
Top Funnel Tools
PlusThis
Plus This toolkit automates a variety of marketing procedures, such as marketing funnels, assisting your team in developing, publishing, and promoting content as well as strengthening your brand.
The software's "Sales Funnel Automator" feature helps you generate leads by letting users sign up for webinars and follow-ups, providing tools for users to create evergreen content, and synchronising with Facebook so you can target potential customers with relevant ads.
Hotjar
With the help of Hotjar, you can better understand your consumers' behaviour on your website and gain insights into their needs and emotions.
You may better comprehend your customers' travels and their interactions with your website by using Hotjar's Heatmaps, Surveys, Feedback, and Recordings features. With recordings, playbacks of user sessions, and direct user feedback requests, you may observe users' actual experiences and where they get stuck as they navigate your site.
Kajabi
Shopping carts, email reports, and personalised promotional offers are all included in Kajabi. Additionally, they provide templates for marketing funnels to assist your team in getting started if you've never created one before.
With the help of the SaaS platform Kajabi, you may increase interest in your good or service and turn that interest into sales and new clients. You may quickly and easily create a professional website experience with no-code, fully integrated landing pages.
For top-of-the-funnel marketing aimed at attracting fresh attention or first-time visits to your website, Kajabi is helpful.
ClickFunnels
Creating and perfecting marketing funnels for organisations is the focus of the popular funnel tool ClickFunnels. Teams searching for a highly focused standalone product and who have previously developed platforms for other needs will find this to be excellent. The marketing funnel method is well explained in detail in ClickFunnels' user-friendly support materials, which are also available in other languages.
Additionally, the platform has a drag-and-drop HTML builder, intelligent shopping cart functionality, and automation for email and Facebook marketing.
Qualitative tools
Qualitative tools assist in gathering non-numerical data to understand the motivations behind your website users' actions.
Website session recording tools
Usability testing tools
Online reviews
Website Session Recording tools
You may track visitors' actions by recording website sessions, which is essential for improving users' experiences. You can learn the following by recording sessions: – How users interact with your website. – What occurs when a user clicks one of your buttons? – The way people use your websites. – if your website has a problem anywhere.
Top Website Session Recorders for User Monitoring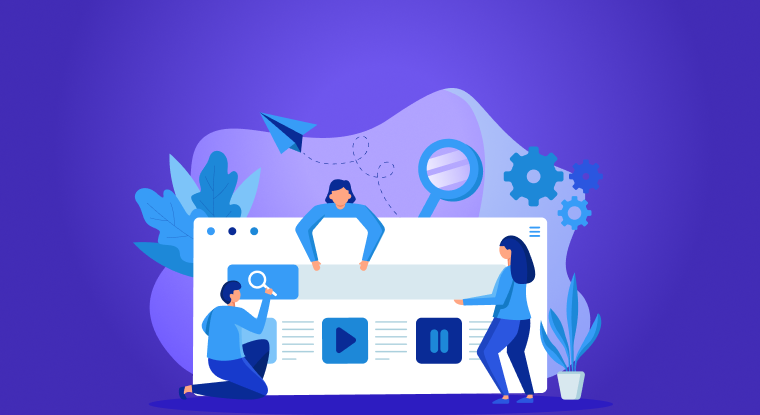 Site Recording
User behaviour is efficiently tracked with recording. Software for recording websites was developed by 500apps. Using SiteRecording, you may improve digital decisions and website user experience.
Smart Look
Smartlook monitors user behaviour on websites and mobile applications. It is computer software designed to record user screencasts on your websites. The Smartlook session recording software allows you to see what website visitors click, type into form fields, where they spend the most time, and how they traverse through each page of your website.
Dynatrace
Using the Dynatrace session recording tool, you may record each interaction a customer has with your website. A session replay interface provided by Dynatrace provides perceptions of the behaviours of your clients. You may build excellent user experiences and integrate business and IT with the help of these insights. The user-friendly software from Dynatrace makes it simple to find, analyse, and resolve client problems.
FullStory
Features like session recording, website heatmaps, javascript A/B testing, error logging, form analytics, replay user sessions, eye-tracking heatmaps, and many more may be available with the Fullstory software
Inspectlet
You can record 100 sessions using Inspectlet each month for no cost. Several criteria,, can be used to filter videos after they have been captured.
Show session for both seasoned and new viewers
The landing page either includes something or refers to a specific page.
Exit page includes
Usability Testing Tools
usability testing tools illustrate how well users can utilise your website or app. Forbes claims that strategically employing software usability testing for your company can increase conversion rates by 400%.
The goal of usability testing in software development is to enhance the user experience on your website or mobile application. In order to turn them into customers, it looks for solutions to lessen their frustrations or pain points.
We've chosen some of the top remote usability testing software products that you can use to increase conversions on your website or mobile app and surpass your revenue targets.
Best Software for Remote Website Usability Testing
PlaybookUX
You can test your website, mobile app, or prototype using multi-platform usability testing (desktop, tablet, or mobile). All browsers, not just Chrome, can utilise our user testing programme.
User Zoom
Choose User Zoom if you need reliable UX insights from a piece of software that enables you to mix qualitative and quantitative UX methodologies. Choose from usability testing, tree testing, card sorting, online polls, intent testing (heatmaps), and more.
Usability Hub
Additionally, Usability Hub conducts audience split testing, so every participant drawn from their panel is different.
Secret Techniques To Improve Customer Online Review
To attract new clients, it's critical to ask for and get customer reviews. However, you shouldn't limit your attention to merely stellar feedback. Negative reviews help you keep an eye on your online reputation and address crucial problems that have a negative impact on your customers' experiences, especially issues you weren't even aware of.
Reputology
You can help businesses with several locations manage their reviews in a single spot by managing and monitoring your Facebook and Google online reviews and local search directories. They assist you in enhancing your internet reputation, enhancing consumer satisfaction, and ultimately boosting top and bottom lines.
Trustpilot
Users have the option to upload their mailing lists and send emails to their consumers asking them to leave reviews after making a purchase. Search engines like Google get reviews, which update your Google Seller Rating and increase your visibility in both search results and online advertisements.
Power Reviews
offers genuine review gathering, display, and features for image or video reviews. Customers can submit several reviews through a single Review form which increases collection rates by 300%.
How Things Will Change The Way You Approach: 5 Steps To Improve Conversion Rate Optimization
You have an SEO issue if your website isn't getting enough traffic. However, if visitors to your website are bouncing off or not taking the expected conversion path despite appropriate traffic levels, you need to concentrate on CRO.
Implement a Strong CMS
If your back-end content management system is weak, it will be challenging to consistently implement CRO. It's crucial to set up a CMS that enables your marketing team to publish new material or make modifications rapidly. Otherwise, organising, testing, and implementing modifications that enhance CRO will be hard.
Customer Review
To increase CRO, consider including client reviews and testimonials on your website. We assisted one of our customers, a moving and storage business in the Pacific Northwest, in adding user reviews to its website in order to boost conversions and user interaction.
Data Analyze
There are many different types of data that businesses might examine when implementing CRO initiatives. You might search for obstacles to completion, weak or ineffective calls to action, and conversion paths with few barriers to exit. Analyze your current conversion funnel for each of your website's goals as a starting point. This will make it possible for you to pinpoint the locations where your audience is waning
Testing
You can start A/B testing to figure out how to increase conversion rates once you've determined your conversion path's pinch points. You might want to experiment with adjusting the colour of your calls to action or the quantity of data you ask for on forms. Examine what users prefer in each section of your website.
Long Term Visibility
Testing for conversion rate optimization is not a quick fix. It needs commitment to testing over an extended period of time. Based on user behaviour and A/B testing, you should constantly be on the lookout for fresh approaches to enhance site functionality and performance with the help of conversion rate optimization tools.
Sales, subscriptions, and revenue are all generated by this. You can improve your user experience in general if you concentrate on your CRO approach. Additionally, you can increase your profitability and decrease your customer acquisition costs.
Content Inditer | Fond of exploring my Innermost phrenic Conceptions to engender content that will evoke deep relatable emotions and ardency in others.