Keywords are the most important part of SEO. As we all know the basic foundation of SEO is keyword research. If you are not using the right keywords then you will not get the traffic on your website. So it's very important to use the proper keywords in your content. Always write an SEO friendly content that users can easily understand. Choosing the right keywords is the most difficult task because you need a lot of data and proper research. There are two types of keywords that we used in on-page optimization. Short Tail Keywords or Long Tail keywords. Short Tail keywords consist of less than 3 words and they have high search volume or high competition. Long-tail keywords consist of more than 3 words and they have less search volume and competition. In this blog you will read about the top best free or paid keyword research tools.
To Know More About Long Tail Keywords Or Short Tail Keywords, Read This Blog
So now there are plenty of tools available that can help you figure out which keywords work the best for your strategy. There are two kinds of keyword research tool, one is Basic keyword research tool and the other one is competitor based keyword research. Here I am sharing the list of top best keyword research tools. Some tools are free or some are paid. Choose the one that suits your requirements.
Free Keyword Research Tools:
Google Adwords(Keyword Planner)
One of the most popular keyword research tools is the Google keyword planner that people used the most. The best thing about this tool is its totally free and is directly integrated with Google Ad words. To start using this tool, you have to create your account and then you can use. If you are looking for more details and competitive analysis you can check other advanced tools that I have listed below.
Features
Easy To Use

You will get deep information about the keyword

You can easily get the search volume of the selected keyword
Ubersuggest
Another most popular keyword research tool is Ubersuggest. This tool gives you at a time results and an unlimited list of numerical and alphabetical keyword variations of your original keyword. It also allows you to see the data of which sites are ranking for keywords organically. It's the best tool for beginners.
Features
No Limitations

It gives you a ton of data on every keyword

CPC, Search volume and even seasonality are totally free.
KW finder
If you are looking for one tool that gives you only keyword research, then KW Finder tool is best for you. it's a new SEO company that growing faster within a short period of time. The best thing about this software is it will automatically show a keyword difficulty score. This tool has limited uses in a free trial but if you choose its paid plan you will get a lot of features. It also supports over 40 languages and you can choose countries, state according to your needs and requirements.
Features
Limited searches a day

This tool tells you how hard it will be to rank for that keyword

Works very fast

Automatically shows the keyword difficulty
Also Read- Keyword Rank Tracking Software for SEO
Soovle
Soovle is another top most famous keyword research tool that gives you recommended keyword ideas from Google, YouTube, Amazon and so on. The best thing about this tool is you can save your favorite keywords with drag and drop feature. You can also download of keywords CSV file. All you have to do is just pick your source. Google is the default, but you can change this with just a few clicks. The search results are not advanced but you can easily find keywords for your content.
Features
Works Very Fast

It gives you good results

It gives you feature to save your favorite keywords
Keyword Everywhere
Keywords everywhere is a free keyword research tool that you can add on your chrome extension. It gives you amazing results like search volume, CPC and competition data from all the websites. Within a few seconds, you can get a list of keywords related to your search term. When you installed this extension, every time you search something on Google, you will get a ton of data related to your term. What else you want for?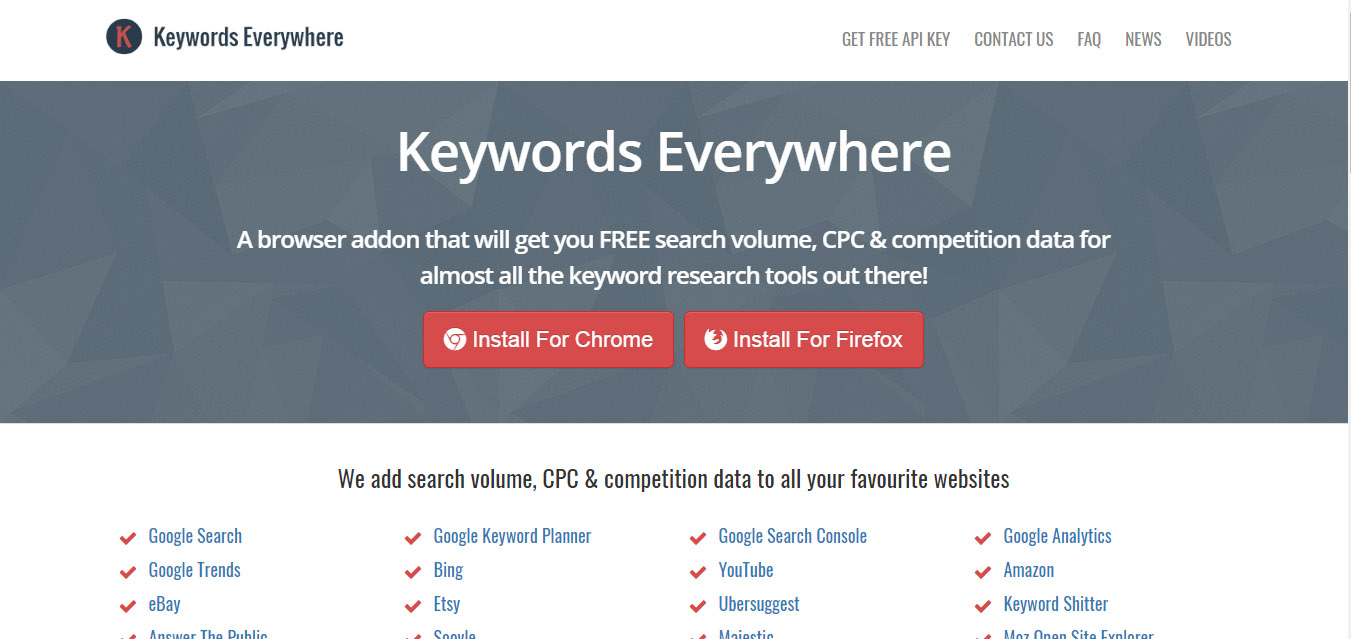 Features
It helps you to discover long-tail keywords

You can easily download the results into CSV

Keywords everywhere use Google autocomplete knowledge that will provide you information about long-tail keyword suggestions.
Google
As we all know Google is the most powerful keyword research tools on the planet. When you search something on Google it will give you a lot of suggestions related to your term. Not only provides you results on the search bar but also gives you results on the end of the page. For example, if you are searching about keywords of "Digital Marketing", it will give you an infinite list of keywords that people searched the most on Google.
Features
Free tool with ultimate features

Unlimited Data

User-friendly
Also Read- What are LSI Keywords?
Keyword Shitter
The name says everything. Just type your keyword; it will give you thousands of results. When you get your results just stop the tool otherwise it will continue shitting keywords. It does not show search volume or CPC as other tool gives you this feature. Another most interesting feature that you have noticed in keyword shitter is positive and negative filters. For example, if you search digital marketing course in the search term and then add the term buy in a positive column. It will give you both results.
Features
Searching is very easy with this tool

Quite basic

Positive & negative filters
Google Search Console
There are many paid or free keywords tools available but what if you know about the existing keywords you already rank for? Sounds interesting? Google search console gives you the data of keywords that are ranking. Download the data into a Google sheet and check the impressions and clicks, and see what your keywords position is. You can also collaborate with this tool with Google analytics.
Features
You can easily check the impressions, clicks that your keyword are ranking for

Easy To Use

Free Tool
List Of Paid Keyword Research Tools
This tool is the king of keyword research tools. The best thing about this tool is you will get the extensive detail including the keyword difficulty. This tool has some unique features that they have a great keyword recommendation tool called keyword explorer that gives you information regarding keywords like its search volume, CPC, keyword difficulty and many more. It also allows users to see their current keywords ranking with a full ranking history. You can also check the competitors ranking keywords with full details. Another best feature about Ahrefs keyword research tool is the great UI and the amount of data they provide. You don't need to download the report.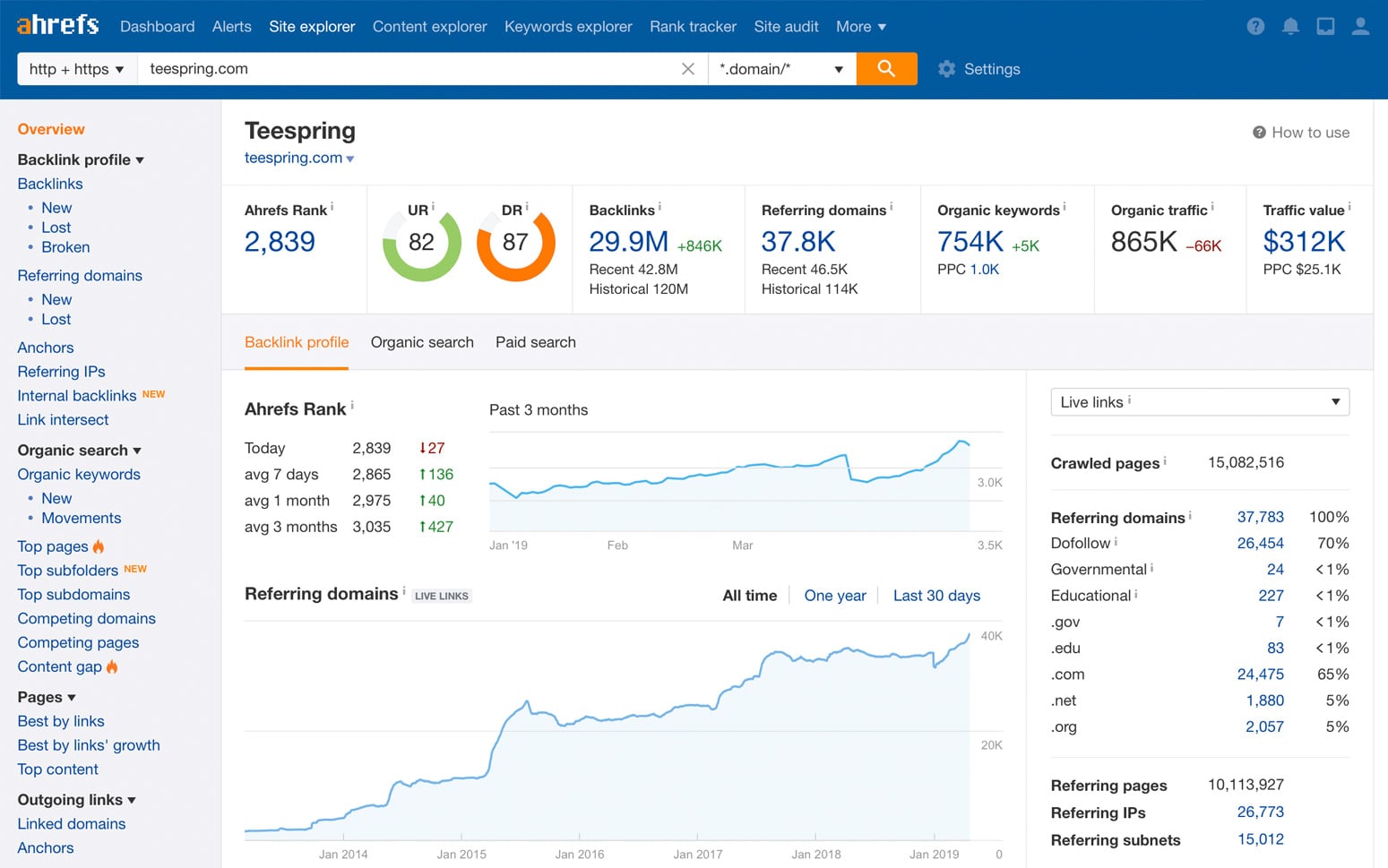 Features
It will show the keyword difficulty, traffic, search volume, etc.

It will save your time

You can easily check the current ranking keywords

It gives you an in-depth information of every keyword
Semrush is not a typical keyword research tool, it also offers so many features that will help you in SEO. This tool is different from other tools. All you have to do just add URL and it will give you the list of keywords that are ranking for that site. Here you can also change language, SEMRUSH supports many languages, so choose the one that suits your requirements. This tool helps you to find short or long-tail keywords and you can get a full history of the keyword like Traffic stats, search engine reports, Adsense CPC and many other details that you will need for SEC campaign.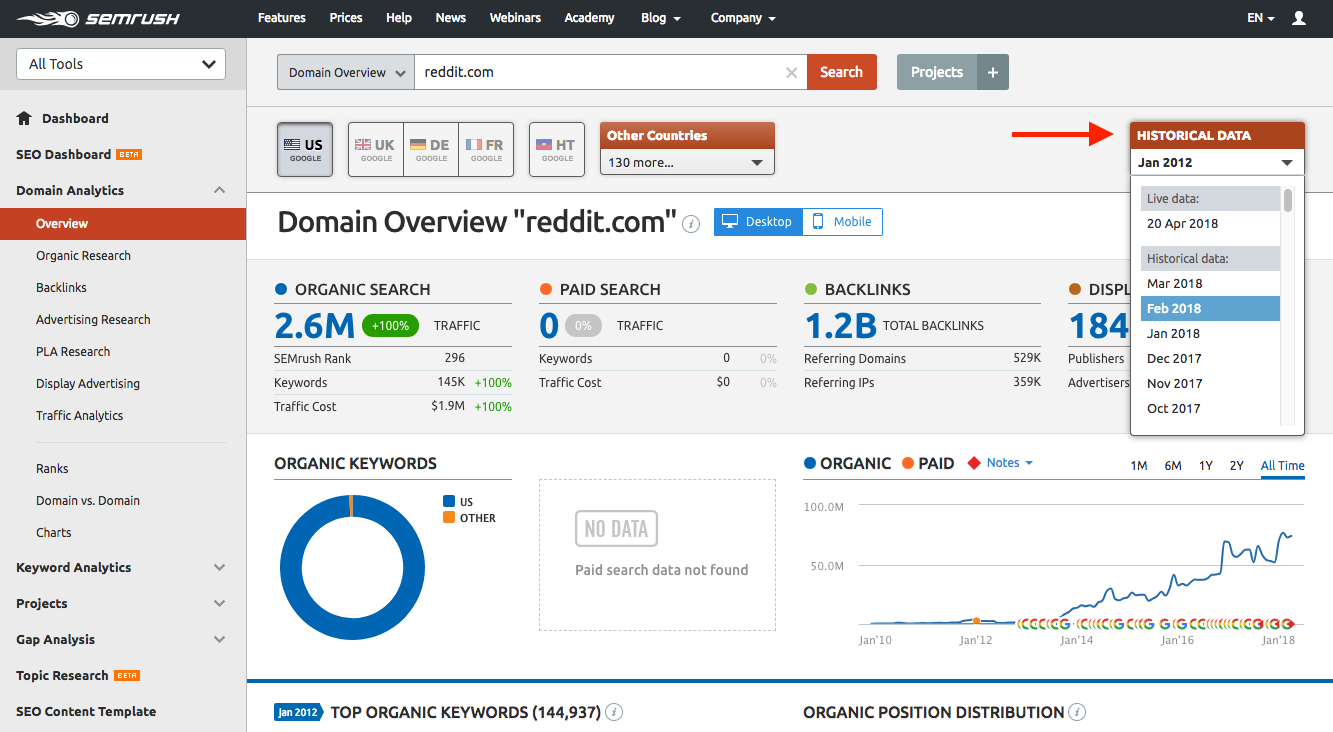 Features
You can get In-depth information on traffic stats

Search engine reports

Adsense CPC

Get all history of keywords from your competitor's site.
This is another most popular paid keyword research tool that comes with cloud-based software. It will help you to find an amazing list of keywords on your topics. With its platinum feature, you can get in-depth details on your keywords. They also have an amazing feature i.e competitor checker, which will make it easier for you to pick the right keyword on your topics. It will give the details of:
Search volume

Competition

CPC

Keyword Difficulty Score
When you start using Moz, you will get the feature of Moz keyword explorer where you can find lateral keyword ideas. Why Moz is unique because it gives you extra dimensions to keyword research. Moz keyword explorer works very smartly as compared to other keyword research tools. It's amazing software for analyzing the competitiveness of a keyword and competitor analysis.

Features
Organic CTR

Priority (which tells you about the keyword volume and difficulty)

Affordable Price
Another top best SEO optimization tool is SpyFu that comes with ultimate features. But what makes SpyFu unique is that it's very useful. With this tool, you can easily understand your competition's SEO platform but you cannot get the in-depth information of the keywords. Their paid plans start from $79 to $99 per month that is more expensive as compared to other software's.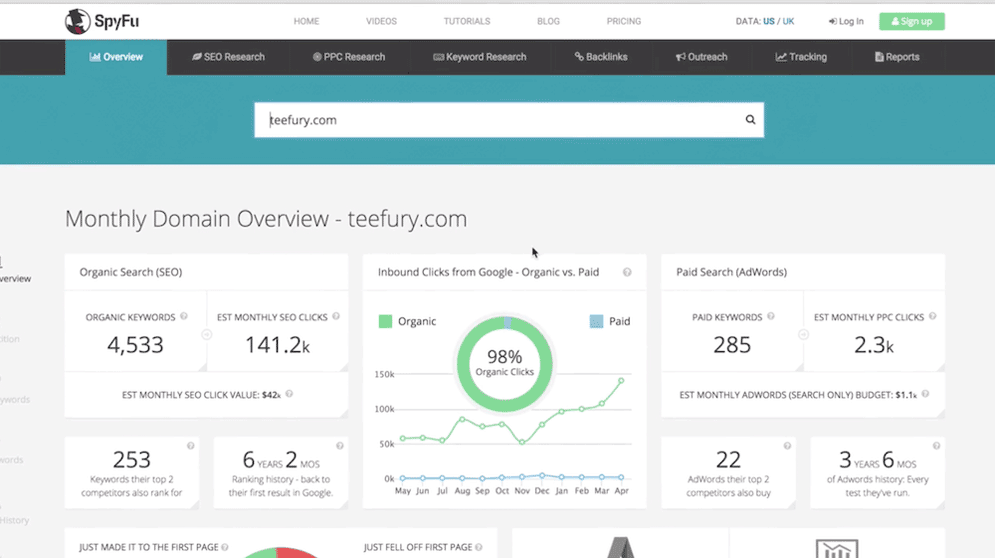 Features
Compare website module

Keyword Details

Domain history

Related keywords
This tool is the king of keyword research tools that I discovered. It works really well and helps you to find the top best keywords. On keywords trends section you can easily understand the keywords volume, CPC, difficulty score and so on. It will also show top 10 web pages with full details like its rank, external backlinks and referring domains. This helps you a lot if you want to rank your keyword. This tool is mostly used by small organizations to find keywords, build new links, and develop a strategic SEO platform. This keyword research software is very cheap as compared to other tools.
Features
Search Volume

CPC

Competition

Keyword Difficulty
So here I have shared the list of top best keyword research tools that work best for your business strategy. So pick the one that suits your requirements. If you are using a few of them? How was your experience?  Share your thoughts on the comment section. If this article is useful for you then share it with your friends and family and don't forget to share on social media platforms like Facebook, Twitter, LinkedIn and many more.