Today a person has multiple platforms to interact with their favourite brand and they want to get served on the platform of their choice at every hour. You cannot ask them to watch TV for particular information. In fact, you have been there to connect at every platform they are using. This is the thing that cross channel marketing is tied in with, advertising your brand across different channels. Platforms like social media, television, Email marketing, SMS, newspapers etc. has a wide reach among our audience. A single channel approach will not give you a holistic understanding of your audience.
Cross channel marketing creates a consumer-friendly experience for its clients. This interactive strategy has improved conversions rates of the brand and makes customer interaction more feasible. It's easy for a business to reach out their target audience through multi-channel marketing techniques. Here is a FAQ to provide answers to all questions.
FAQ
What is the cross-channel example?
A person, who saw an advertisement for plasma TV in a newspaper, might want to buy it so he will check about the product online. Its features, pros and cons and then makes up his mind and go to the store to make a purchase. In this process, he used 3 channels to complete the task.
2. What is cross-channel targeting?
Cross-channel targeting is a strategy to enhance your brand's exposure across different mediums. When a potential customer encounters your ad on different platforms he may start considering our products or improve your conversions.
3. What is cross-channel management?
Multi channel marketing, or cross-channel marketing, includes the management of your brand's image and products among various channels like social media, television ads, mobile applications, emails etc. It provides a consistent and interactive experience to your audience.
4. What is the difference between cross-channel and multi-channel?
There is a minute difference in both of these. Basically they differ on the basis of the campaign. In cross-channel marketing, the goal is to connect the experiences of viewers on various platforms during a single campaign. But in the case of multi channel marketing, it is quite general and less versatile. A company uses multiple channels to interact with their customers, but they do that across more than a single campaign.
5. Why is cross-channel marketing important?
Cross-channel marketing allows brands to connect with audiences on the most relevant and preferred platform in the customer journey. It helps in strengthening the brand value and reliability over the brand's name. It is beneficial for small businesses because it increases their brand's visibility which leads to an increase in conversion rates.
6. What is cross-channel customer experience?
Cross channel customer experience is comprehensive because the goal is to cater for your customer at every possible channel. It is the most consistent way to stay in touch with clients.
7. What is cross channel analytics?
Cross channel analytics basically means that checking the insights and reach of your ad or post across various channels. It is the most important step to know your audience. Through this, you'll get to know that how much impact your ad has made on people and on which platform. You have to make an analysis that helps you to take more client-focused decisions and make channel marketing strategies.
How to succeed in cross channel marketing?
Generate Buyer's Persona
By creating a feeling of a buyer, you'll be aware of the strategy or process that a buyer uses. It will allow you to know more about your buyer and also, it increases the chances of optimization. You can take a look at your own procedure from a customer's viewpoint and get to know about flaws that you have made. Your strategy has to be customer-friendly to meet all the demands of a business. Ask yourself a few questions like
a. What is the first thing a customer wants to see when he wakes up?
b. Who is your target audience?
c. Which platform could be the most helpful for you to reach your audience?
d. What is their buying frequency?
After knowing about these basic things about your customer, you can provide an unparalleled experience to enhance their interaction with your brand across multiple platforms.
2. Choose Similar Mediums
This is another part of knowing your audience where you have to analyze that which platforms suits best each other and what are the touchpoints of your audience. Touchpoints are the platforms which has the highest impact on your target audience. Using the best performing combinations together can boost up brand search on Google, according to data. There are few well-known pairing-
a. Computer / Mobile
b. TV / Mobile
c. Computer / TV
d. Radio / Mobile
e. Computer / Radio
TV and mobile make the best pair together because it has increased the reach of your ad and it targets almost every age group, which is beneficial for your brand's reach.
3. Analyze Your Data
After the interaction process, it's time to know which platform succeeded in performing the task. Analyze the impressions and effects your ad has made on each channel. It will help you to get a better understanding of your clients and allow you to optimize your campaign. It offers better results in less investment. Keep a record of all the impressions, conversion rates and track URL's, track email and study them well.
4. Provide Unique Experience to Customer
The up next step, which is vital for an unmatched customer journey on your platform, is a unique treatment. Every client is different and wants to get treated uniquely, that is why you should treat each person with respect and make them feel wanted. You have to do this after analyzing your data that will give a brief about the customer's shopping process. Data says that sending thank-you mails, notification for new offers and discount coupon mails makes your client feel good.
5. Improve Your Customer Support
It is very obvious that your customer will face some trouble, maybe in finding some offer or product or anything else. The first thing they will search for is customer support. So, it makes it very important for you to have a highly responsive customer support system that should have all the data and provide immediate solutions. Good customer support represents that how organized your system is.
Cross Channel Marketing Campaigns
There are many brands that have used multi channel marketing, we have listed a few of them to explain that how it is used.
Pizza Hut
Pizza hut is the most popular brand for pizza and Italian food. If anybody thinks of having pizza, this brand automatically strikes in their mind. No matter what your age is, pizza has the top priority in everybody's favourite food. Pizza hut has its ads run on TV, ads printed in magazines, ads on popular mobile apps and walk-in stores too. With this strategy, they target almost all age groups.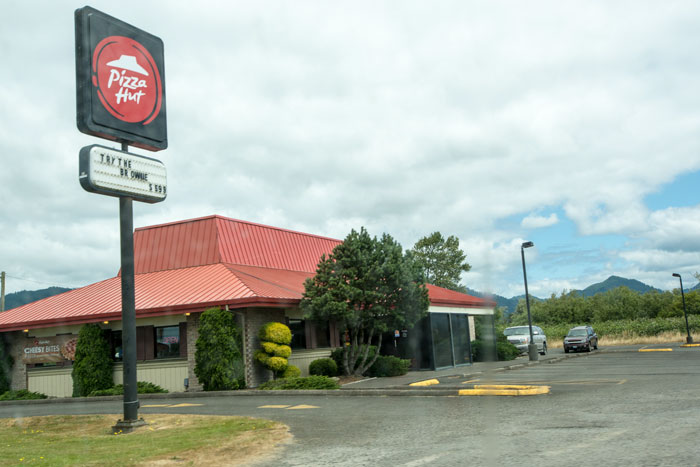 Bata
Another popular brand we have is Bata; it is a footwear brand that is popular for making comfortable shoes and slippers. Bata has also used cross channel marketing techniques for its products. It is a brand that is suitable for all age groups and that's why they have promoted through social media, TV commercials, their website, and walk-in stores. People can purchase footwear online as well as from stores too.
Levi's
Levi's is a clothing brand that is popular for its fabric and style. This international brand has used every possible medium or we should say cross channel marketing to increase its reach among people. They have got favourable outcomes too. Levi's TV commercial, Billboard advertisement and social media ad have increased the conversion rates. These are ways through which the brands tell about their new offers and deals.
Benefits of Cross Channel Marketing
Brand's Visibility– This technique enhances your brand's visibility as people will encounter your brand's name on multiple channels.
Demographic Factor– Distance is no bar when you are marketing your product online. You can promote your products or services anywhere in the world.
Cost Effective– You can target the potential audience without wasting your money on people who are not interested.
Enhance Client Interaction– Multiple channel means different types of clients, that means you can interact with people on platform of their choice.
Boost Conversion Rates– The core reason of opting Cross Channel Marketing is the boost in conversion rates. Anyone who is the running a business has the goal to grow it.
Know Your Buyer– With all the data of insights, and tracking, you get to know your buyers and their behavior. It helps you to optimize your deals and offers.
Conclusion
Here we discussed cross channel marketing, its benefits and the method to use it effectively. Cross Marketing has been in use for so long. Earlier people used to take help of radio, magazine etc and now the medium has changed. Cross channel marketing includes promoting your brand on various online and offline platforms. Social media, e-mail, walk-in stores, SMS, website, billboard, newspaper, magazines, television are a few examples of the platform for cross channel marketing. Follow the steps and boost the growth of your brand.
Content Inditer | Fond of exploring my Innermost phrenic Conceptions to engender content that will evoke deep relatable emotions and ardency in others.