Digitalizing your business and moulding yourself according to digital needs is not an easy task when everything is evolving. You have to learn the requirements of doing business digitally. One of the tasks of this type of business is online signatures. E signature speeds up your work and help you to collect the documents quickly and easily.
Online signatures are not a new thing for people. The traditional method of signing papers online was by opening your digital document, changing its format, printing it, signing it, scanning it back into your computer, and reformatting it again all before sending it to the recipient.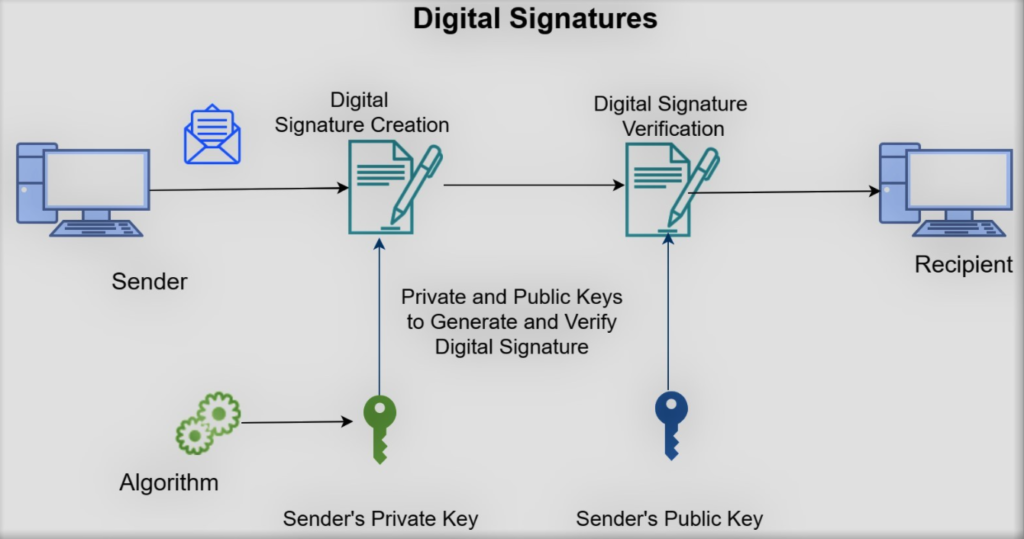 Imagine putting this much effort into each document. That procedure will be so time-consuming and tiring and also, it will decrease your working potential. So, here is the solution to this problem. Digital documents require electronic signatures.
You might have heard about digital signatures and electronic signatures. Many people think that both of these terms are synonyms to each other but is absolutely FALSE. There is a difference between both of these terms.
Difference between ELECTRONIC SIGNATURE and DIGITAL SIGNATURE
Electronic Signature
The electronic signature is the online signing of documents with the help of an app that puts your sign of the space provided to sign it. It can be a handwritten sign, any image or symbol or anything which makes your unique identity. But these signs are not encrypted. It is the quickest way to sign the documents and proceed with the deal.
Digital Signature
The digital signature is also the online form of signatures but here the digital signature apps encrypt the document and add the information in the system permanently. Then it places your sign and de-encrypts the document. If another party wishes to make changes in the document then it will not continue showing your signature. It is visualized as an electronic fingerprint that hides the identity of the person.
| | |
| --- | --- |
| Electronic Signature | Digital Signature |
| It can be done in form of handwritten words, symbols, codes or images. | It is visualized as the electronic fingerprint which hides identity. |
| It is quick and easy to use | It can be complicated sometimes |
| No encryption is provided here | The documents are encrypted |
| It is used for verifying the document | It is used for securing the document |
| It doesn't have any coding procedure involved | Due to encryption, it has some coding system in the digital signature apps which transforms the document into hash. |
Are Electronic Signatures Legal?
Absolutely Yes!
So, getting this question in your mind is quite obvious. And you will be amazed to know that all electronic signatures and digital signatures are legal. They have got governmental support and have been the most common way of signing documents when you cannot be present physically. E signatures are legally binding.
Also Read- Digital Marketing for Business
Must-Have Feature of E-Sign Platform
The best e-signature application should have many features that make it worth the use, but the top-most feature which an app should have is UNCRACKABLE SECURITY. All the document signing apps are worthless if they cannot secure your signature or the information in the deal. The signature should be non- forgeable. Other than this, try choosing the app which has both digital and electronic signatures and which is accessible to small scale businesses too.
Benefits of E-Signature Apps/Sites
✓ It can be used anywhere if you take your mobile phone with you
✓ It is the centralized way of managing all the documents
✓ This way saves your time and tons of paper
✓ Storage of all documents becomes easy and handy
✓ Easily sharable with the team for further changes and discussion
✓ Promotes transparency throughout the business deal
Best E-Signature Apps/Sites
Here come our top e-signature apps which allow you to sign your most important documents in no time. Few of these apps also provide digital signature facility too.
HelloSign
HelloSign is an electronic signature platform that is compliant with the entire major industry laws and document signing laws across the globe. It has been making document signing easy and quick by providing customization, flexibility and exemplary customer service. You can track your document as to who has signed it or who hasn't. The pricing of HelloSign is also competitive and fits your budget easily. HelloSign is a web-based platform and doesn't have any mobile app right now.
HelloSign Pricing
‣ It offers a free plan where one user can sign three documents in a month.
‣ The paid plan starts from $15 monthly for each user.
AdobeSign
AdobeSign, previously known as EchoSign, is a multiple features app. Both android and IOS users can use its app on their phones. It gives you the power to access it from any location you want. Abode acrobat sign makes your work easier with electronic and digital signatures. It has both features. Adobe offers 3 ways to sign a document. You can type your name there and let adobe create a sign for you, or you can draw your signature on the screen the last way is by uploading the image of your signature in the acrobat sign app.
AdobeSign Pricing
‣ It was an option of a free trial
‣ You can buy the standard abode acrobat plan at $24.11 monthly.
‣ Pricing will vary if you choose an annual pack, which will be cost-effective.
OneSpan Sign
OneSpan Sign, previously known eSignLive, is accessible for both small and big organizations that have a requirement of solid security features. There's a possibility for organizations to utilize the product on their premises or as a component of a cloud-based service. Numerous mixes and APIs are provided. Moreover, it has a mobile app for android and IOS and is believed to be user-friendly too.
OneSpan Sign Pricing
‣ This platform provides free demo sessions. You can start your online demo anytime.
‣ The professional plan cost $20 per month if billed annually, which has innumerable features
KeepSolid Sign
KeepSolid Sign e signature platform is popular for the security it provides. This platform doesn't have a mobile application but is accessible on the mobile very easily through the web page. Its prime focus is the secure storage of data and the legal verifiability of signatures. On its website, you and your team can easily share and check the documents and it makes teamwork easy.
KeepSolid Sign Pricing
‣ It has a 14 days free trial feature
‣ The cost of 5 members using the account is $34.99 monthly. If you wish to go with an annual plan then it will cost you $349.99 for each team.
Lightico
Lightico is the B2C service providing a web-based e signature platform which is providing a good customer experience and quick services. It transforms your documents into smaller forms and helps you in the work like ID verification and payment collection. Lightico is helpful in connecting your CRM, call centre agent toolbars, websites, live chats and other business tools. All these features allow you to collaborate with your clients and team without putting effort.
Lightico Pricing
‣ Lightico has a free trial
‣ Pricing has not been revealed by the company. You have to request a pricing quote to know in detail.
SnapSign
SnapSign is a platform that is designed especially according to user convenience. It allows businesses to proceed with the work by providing an electronic signature facility. This tool also has pre-built integrations so you can quickly and easily incorporate signature collection in your current workflow. SnapSign have a library that has pre-prepared documents like NDA, sales contracts and many more. The design of SnapSign is developed to adjust according to mobiles too.
SnapSign Pricing
‣ It has a 30 day free trial on the packs
‣ The very basic plan starts at $9 per month for the single user where you can sign unlimited documents.
Conclusion
The e-signature platforms help you in signing the documents online in the most legit way possible. It helps you in going through with your business deals and client online. E-sign is totally different from the digital signature that has a different approach and procedure and few of these platforms have both of those features. To strengthen your business and make it more powerful, visit social media paid advertising training. This will create a good social media presence for your company. Read about all the platforms and share your views in the comments below!
Content Inditer | Fond of exploring my Innermost phrenic Conceptions to engender content that will evoke deep relatable emotions and ardency in others.