In this digital era, we all know how social networks are a tool for people to entertain. There are millions of people using social media and they promote their product or services on that platform. So wherever there are more audiences, it's a great opportunity to advertise your product. From the past few months, the Telegram app involved many people these days or you can say it's the best platform for both businessmen and students. Students can chat with their friends, relatives can talk via video call or audio call, and Business owners can advertise their products. It is one of the best platforms for everything be it advertising, business, and entertainment.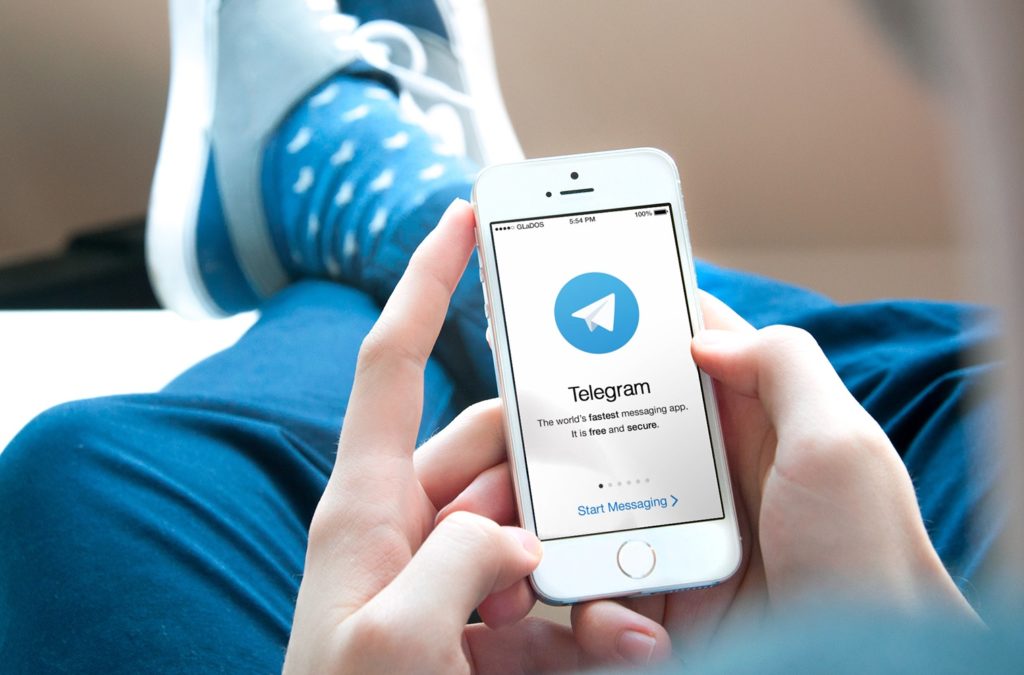 What Is Telegram?
Nowadays telegram channels are getting more famous. It works very fast and people can easily communicate with each other and share useful and fun content with each other under one roof. In this modern era, if you want to get more subscribers, then it is the best option for you. But now the question is how to grow your telegram channel to this large scale? Let's read this in detail:-
Everyone wants to grow channel members and for that, they buy telegram members and increase followers. This way they promote their services and products to millions of people. This is the only reason they are buying telegram members.
It's a myth the more followers you have in your telegram channel, the more chance you can earn money. As someone said quality matters, not quantity. So it is necessary that your channel really have interested subscribers. For example: If your institute's main goal is to give information regarding digital marketing latest updates then make sure that your subscribers have an interest in digital marketing. Only this way you can earn more money than channels that have thousands of members. Yeah, your channel is not famous but your customers are valuable and have an interest in digital marketing.
In this article, I am going to cover everything about the telegram channels such as how to promote telegram channels? How to add people on telegram? How to increase followers on telegram? Below are the top best ways to grow your telegram subscribers.
Proven Methods To Increase Telegram Channel Members
Create Your Telegram Channel
First set your goal and then create a telegram channel or group. Make sure that you create a channel according to your business. For example: If your channel based on digital marketing, then you should not post content on health, fashion, travel, etc. If you do this, your members can leave the group. One more thing to keep in mind that you use the proper logo and write a short description of your channel.
Add Members
Do you know you can only add 200 members to your telegram channel from your contact list and it's totally free? Once the limit of 200 members is finished this feature will automatically turn off. But you can still share your telegram link with your friends via private messages or tell them to share more with their friends. Some good networking can increase telegram channel members within just a few days.
Pros
👉 Free of cost

✔️ Easy to use

👉 Anyone can join
Cons
✔️ Only 200 members can join your channel through your contact list

👍 No target audience option is available

✔️ You cannot grow big channel
Promote On Social Media
As we all know social media is one of the most powerful tools for promotion. Grow your members by sharing your links on Facebook, Instagram, Quora, Facebook groups, or create an attractive video for telegram channel promotion.
Pros
👍 Free Platform
Cons
✔️ It takes time, patience, and lots of effort to spread your links.

👉 High competition

✔️ No guarantee to get subscribers for the telegram channel
Participate In Chat Groups
It's very easy to find similar chat groups on telegram web or app. So participate in chat groups and share your channel link to get new followers. However, there are special groups on telegram where everyone can exchange their links.
Pros
👉 Free
Cons
Sometimes you get banned with this strategy. Also, you will get a bad reputation for spamming. So make sure that you use this technique in a different way.
Cross Promotion
When your telegram channels have more than 5000 members, there is a chance that other channels will promote your channel. And in the back, you have to also promote their channel and exchange followers with each other. It's a great way to increase telegram channel members.
Pros
Again it's a free Platform
Cons
👉 It is not suitable for new channels

✔️ It's difficult to find a good channel for cross-promotion

👉 Not sure to get members for your telegram channel
Telegram Channel Catalogs
Another way to increase telegram channel members is to be posted on catalogs. At least 50 catalog website you can get into and one of most famous is Tgstat
Pros
✔️ Free Platform

👉 People can find your channel via Google search
Cons
✔️ It is not good for fast and big growth

👉 High competition

✔️ Few people use catalogs
Paid Promotion
This is one of the most popular ways to increase telegram channel members. Basically, it is a paid promotion and it depends upon your ad publication such as the duration of your promotion, the size of the channel where you want to get promoted. One paid advertisement brings 0 to 500 new users and it totally depends upon your content or activity in the channel where you promote. Basically, it's a strategy to increase telegram channel members. A great way to get real subscriber to your channel, buy ads through the Telegram Advertising Exchange like Telega.io
Pros
You can target your audience
Cons
No results if you run the wrong ad
Targeted Advertising
Another simple way to increase followers is paid promotion. For paid promotion, Facebook is the best option for you. The best part about Facebook ads is that you can target your audience with 100% accuracy.
Pros
Genuine and targeted members
Cons
👉 Little bit costly

✔️ Sometimes you will not get good results after spending too much money on ads
Buy Bots
Going from 0 to 40,000 individuals in a single day? In this modern era, it's easy to add fake telegram members. Bots are not real followers or even people, it's like user-generated by special software. Basically, they would not view your posts or cannot buy your products yet they increase the chance of your followers. But there is a big problem, the telegram channel deletes all your members. If you have 30,000 followers today, it does not mean that you have those followers permanently.
Pros
The fastest way to increase followers
Cons
Useless users you will get and they can be deleted any time
Buy Real Telegram Members
Do you know there are many online services where anyone can buy real telegram members?
Pros
✔️ Fast promotion

👉 Real users

✔️ Less expensive as compared to paid ads

👉 100% effective (Suppose If you pay for 1000 members, you will get 1000 followers)
Cons
✔️ More expensive as compared to bots

👉 Cannot be target
Conclusion
So these are the 100% proven methods to increase telegram channel members. But before doing this, you have to think about your channel and goal. If you provide valuable information to your members, they will never leave your channel. The key factor for success is branding (logo, description, and name), unique and valuable content, high quality, consistent publications and much more. Make sure that you are not spamming in your telegram channel. Don't post more than 10 times a day.
Also Read- FunnelFlux Pro Review