As we all know the biggest goal of any business is generating new leads that will ultimately become customers. But marketing strategies have been totally changed as companies have been shifted to digital marketing strategies to generate business leads online. So a business must have a strong digital presence to reach your audience.
Top 7 Strategies For Generating Leads Online
1. Leverage Paid Social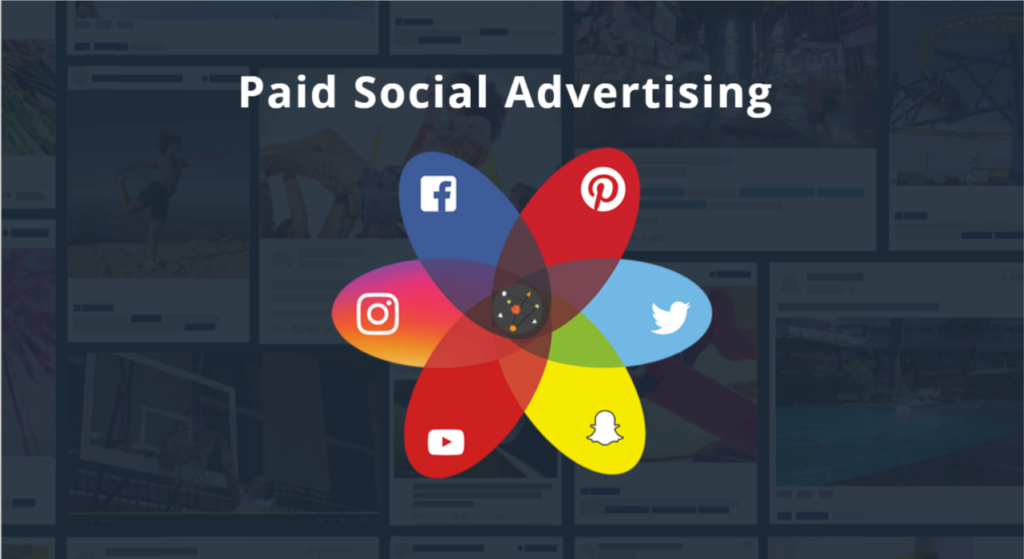 Nowadays masses are spending a lot of time using social media platforms. Organizations are getting benefits from this. Hence, Social media becomes a powerful platform for online lead generation.
In order to get successful at getting leads online via social media platforms, a business organization has to invest time, efforts, and obviously money in building an engaged audience so that you can convert that audience into digital leads. So the first step is to figure out which strategy is right for your business. Like you can run paid social ads on social media platforms such as Facebook, LinkedIn, Instagram, and many more social platforms.
But if I talk about one of my favorites social platforms for digital lead generation i.e Facebook Lead Ads. Facebook ad format allows users to submit their information without ever leaving Facebook. One great thing about Facebook Lead Ads, it is best for remarketing campaigns as it removes the friction and lowers acquisition cost, also provides better user experience and drives more leads for your business
2. Email Marketing
As we all know email marketing is one of the oldest forms of digital marketing. Moreover, it is still one of the best ways to get more leads online. And do you what? Does email marketing have the potential to earn you $44 for every $1 spent? This means it offers a high ROI of 4400%! The email marketing method makes it easy to reach more audience and convert them into leads.
At the first glance, you need to build an email list. For that, add signup forms to various pages on your website such as header, footer, or pop-ups. Remember, never buy email lists from email data sellers because most of the people in those lists will not be interested in your products or services, and eventually it will be marked as spam.
In other words, email marketing is a great way to convert leads online, because more than half of the consumers enjoy weekly promotional emails. This means that email plays a very important role in generating leads for your business.
3. Optimize Website For SEO
Search engine optimization (SEO) is one of the most preferred and effective ways to reach potential customers. Basically, it improves your site's rankings in Google search results for specific keywords and phrases. SEO strategies help your customers find you when they are looking for any information or service.
But for that, you need to come at the top 10 search results of the search engine. because most of the people don't check results on the second page, they just check the top search results that come on the first page of the search engine. This means if you want to generate leads online for free, your website needs to appear among those top results to drive traffic for the services you offer.
Here are some steps to generate leads online through SEO:
►Keyword Selection
Choosing the right and relevant keywords that reflect your service or products you offer is the best way to generate leads for your business. Always choose those keywords that you want to target but make sure you must know what exactly they are looking for.
►Optimisation
SEO is a long term and ongoing process in which there are multifarious steps you can take to enhance your online presence in search engines. But if we talk about google algorithm, it has hundreds of parameter that it consider to rank the particular website.
Don't worry you don't need to think much about hundreds of search engine factors. Just focus on these three parameters to boost your visibility and generating more leads online.
↪ On-page Optimization
On-page optimization is very essential for driving more traffic to your website. But in this type of optimization, the most important thing is utilizing the right keywords in right place. This means you need to carefully sprinkle the keywords where they are meaningful.
Moreover, you have to use focus keywords throughout the page. This can be in the title, Meta descriptions, headings, and in the text also. This reflects search engines what your pages are about so that search engines can rank them accordingly
↪ Link building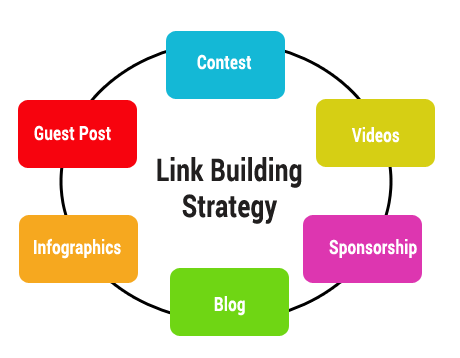 Search engines always aim to provide high-quality content to their users. This means they want to direct their users to the trustworthy and reputable websites. Search engines have the ability to determine the backlink strength of a particular website so that they can offer trustworthy websites to their users.
Those backlinks can direct to your content from other authority sites. Therefore, it shows search engines that other site owners see your site as worthy of sending traffic to. Thus, the more backlinks you have from reputable websites, the more trustworthy search engines and Google will see your site.
►User Experience
User experience plays a very crucial part in generating leads for your business. It means your website needs to provide a great user experience. Basically, user experience reflects how much time visitors willing to spend on your site, and thus you can improve it by making certain required changes on your website.
↪ Page Speed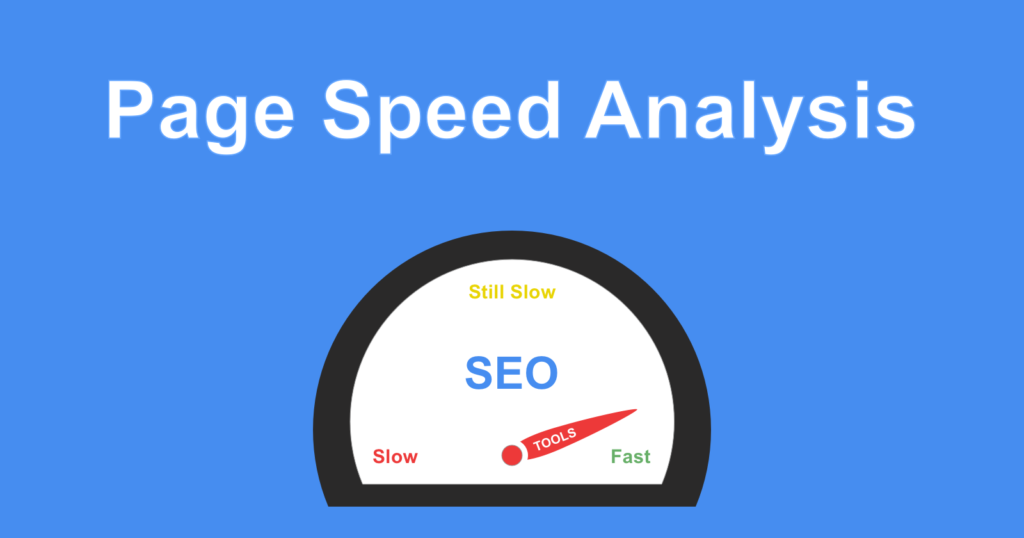 People often hate slow loading web pages. If a page doesn't load within seconds, users will switch to other search results or another business. Thus you will potentially lose business to your competition if your website loading speed is slow.
In order to improve your website speed, you need to use Google PageSpeed Insights to see how well your page is running. When you submit your site in google page speed insights, it will give you some suggestions for your page on how you can fix it and make it run faster.
↪ Website Design
As we all know the first impression is the last impression so the first appearance of your website is a design that needs to be great. Your website's design plays a very important role in generating leads. It is the first impression they get when people view your website.
Make sure your website is modern and clean. We all know that outdated or unattractive website will turn users away. Users like to see sites that are updated with advanced features and modern.
Basically, you need to choose colors that reflect your business or brand and use them consistently in all the products and services that you offer. People will associate these colors with your business. Consistent and modern website design will keep people on your page longer.
↪ Navigation
Now you have a website completed with all the requirements, but now you need simple navigations to switch between your website pages. Navigation plays a great role in keeping people on your website.
You don't want users to find difficultly while getting the information they are seeking. So your navigation bar should be simple and easy to use. Hence, this will create a positive impact on your site and keep users on it longer.
4. Content Marketing
Content marketing is another effective method for lead generation strategies. It just not only attracts customers but also helps you in improving online visibility.
When people heard the word "content marketing" they think of blogging and we all know it is a great option, there are many other formats like lengthy articles, videos, infographics, and online guides.
Basically, you are providing valuable information through content marketing. For users, your content should be informative and related to what users are looking for.
In other words, if you have interesting content on your site, your audience will also spend more time on your web page. Google keeps on checking how much time users spend on your website, and when they come to know that people spend a lot of time reading content on your website, it gives a positive signal to Google about your website.
5. Social Media
Social media is one of the most preferred was these days to generate business leads. As there are a plethora of social platforms available today, but the most popular platforms for lead generation are Facebook, LinkedIn, and Instagram. But you will need to make sure which platform your target audience is using so that you can reach there and target them accordingly.
Social media platforms have the ability to offer great lead generation tools for your business. You have to share all the important information that your customer needs to get in touch with you, including business address, hours of operation, and other contact information.
On social media, you can share any kind of content you create such as blog posts and articles. Social media channels are great platforms to share pictures, videos, and many more things that happen within your company.
6. Pay-per-click Advertising
Pay-per-click (PPC) advertising is one of the great ways for B2B online lead generation in your business. Basically, PPC is paid advertisements that have the capability to show your website quickly at the top search results with specific keywords or phrases.
In PPC, you need to use keywords like SEO, but you need to determine which one you want to target for your campaigns. Those target keywords will help you to trigger your ads to appear in search results.
When it comes to finding new customers, PPC is a paid lead generating technique for generating new leads because it attracts qualified customers. In PPC, more than 50% of visitors are likely to make a purchase from organic search.
7. Digital Marketing Funnel
A digital marketing funnel describes some required steps that users take to move as a customer. Basically, there are numerous marketing funnels that focused on awareness, consideration, purchase, and retention. Most Business organizations use a funnel to guide their marketing efforts.
It includes:
◘ Focuses on a non-linear experience

◘ Consists of up to 10 steps

◘ Thinks about the behaviors driving a user
Content Inditer | Fond of exploring my Innermost phrenic Conceptions to engender content that will evoke deep relatable emotions and ardency in others.