Online Competition is touching the sky and new sites are continuously securing their place in the pool of the internet. This is the apt time to scratch your head with your content marketing strategy and invest in SEO. Websites must be prepared as per specified requirements set by the Search Engines like Google and due to these only SEO Strategies in 2020 here comes to picture.
You must be aware of the latest SEO trends which are going to rock the market. Using it, you could attain your set goals in 2020.
Here are the top 10 insights which could boost your site's performance and can crowd you with a lot of traffic.
1. Mobile UX alters your ranking
A website not having User Interface design for its mobile users may lose ranking in the coming years. According to the Study conducted, 4 out of 5 users prefer to search on mobile than desktop. Google is very cautious about mobile-friendly sites and thus in 2018 came up with a new algorithm named Mobile-First Indexing and stated that the Google bots will crawl and index the sites which have a mobile-friendly User interface just desktop-oriented sites. Since smartphone users have grown tremendously, thus it becomes evident to have a stunning, attractive UI design which could enhance your product's visibility. When the user visits your site, the first thing he became aware of, is your User Interface design which has to be catchy and responsive.
2. High-Quality Content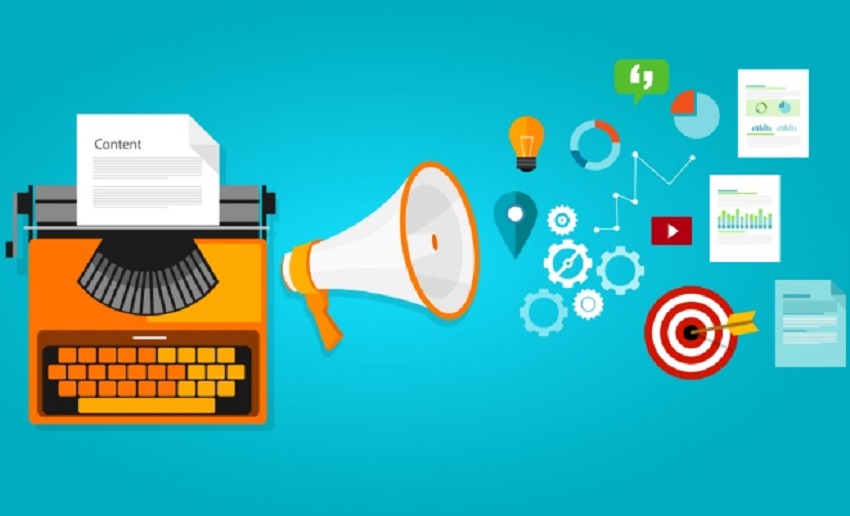 Online Ads still are one of the strategies for driving your business to the next level, but in the coming years, it is expected a tremendous rise in their cost and it doesn't even guarantee if the user will visit your site. Here comes the alternate method which is not only cost-effective but more result-oriented than ads. This is a highly valuable Content Writing. User asks a kind of information in the form of query, Effective and efficient content can only be a solution to quench his thirst. If the user finds your content worthy, he will stay on the page for long and is even expected to get turned into a potential customer. Content describes the usage of most valuable keywords that user searches for, hence, including them into your content may increase your value on the search engine like Google. Copying content from other sites and pasting them into yours would not be a wise choice as it may not only harm your ranking but may land you in copyrights trouble.
Here are some of the tips which you should follow while creating world-class content so that the user may find it relevant and loves to read.
a. Prioritize Usage of heading tags
Headings not only make your sentence bold and big in size but are very essential from the SEO point of view. Heading tags in the content enable the spiders to know what the site is all about. Spiders are more interested in h1, h2, and h3 tags which hold their own importance. You can display your content in the form of headings, sub-headings instead of using the traditional method of text only. Headings act as open doors to the crawlers when they come to analyze your site.
b. Title and Meta-tags
Content holds no value without a suitable title. A suitable title encourages the user to read the content displayed on your site. It is very important to wisely choose the title. The title tag is present in the head section in the HTML document.
But before altering your existing Title, some points should be kept in mind for 2020.
The title must not exceed 55-60 words.
Your title must include your Organization's name or brand name so that when a user reads your title, he would also come to know about the brand which is publishing this content.
It is recommended to use your brand name at the end of the title and must be separated from Pipe Symbol (|).
If there is a need to include multiple keywords into a Title then it is recommended to use Hyphen symbol (-) in order to separate them.
Tags that appear into the SERP page below the Title are termed as Meta Tags. These include Meta description and the URL of the site to which it belongs to. Meta descriptions just like a short introduction about the page, describe what the page is all about in summary form. It is recommended to write a Meta description on your own and get it placed below the Title tag in the Html Document. But don't worry, if you are not interested in writing it, Google will do it for you. It will automatically identify the page's content and will place it on the Search Engine Ranking Page (SERP) page.
Before writing, some factors you need to keep in mind.
The description should not exceed beyond the 160-word limit else Google will hide the rest of it and the user will not be able to read the full sentence.
Due to this, the User may gear his eyes to your competitor's site for the information.
Include relevant keywords that you find it most appropriate to the traffic you are targeting.
The matched keyword of the user and your description gets highlighted in bold thus giving the user an indication of the most relevant search result.
3. Choose your Words Wisely
The whole game revolves around the selection of words that we call as Keywords in technical Language in writing brilliant content. Some of the tools like Semrush, Keywords Everywhere help you to select the related keyword based on the volume they searched for. Before proceeding ahead, you must know the targeted audience for which you are choosing the appropriate keywords.
Let me explain you with an example, suppose your site deals with lending e-textbooks. Then your targeted customers may be students. Once you have identified a potential audience, then research for keywords having a large volume. You can do so with the help of some SEO tools and find out the best keywords that suit your page.
4. Target Other Search Engines
No Doubt, Google holds the majority of market share in search engines. But, there are a lot more competitors who are trying hard to occupy the top position. Besides keeping Google in mind, you may also put your hands in other search engines like Microsoft's Bing, Yahoo which is used worldwide. If you are targeting the audience of a particular region or nation, then it is recommended to get your hands dirty with that search engine which holds the maximum market share of that nation. For example, you want to target traffic in China then Google may prove to be a futile option here, instead you may rely on Baidu which is no1 search engine in China holding more than 75 percent of china's market share. There are a lot more search engines that are growing their reach day by day and focus to stand tall to acquire no 1 position with most of the users worldwide like Duck Duck Go, AOL, Ask.com, Yandex (Russia's No1 Search Engine), etc.
5. Have a Look on Page Loading Speed
You have the best UI design, Top-rated Content but your page takes a lot of time to open and get visible to your audience. No one would wait so long. They will switch to your competitor's site. A web page should ideally take one second to load to give users the feeling that they can navigate freely. After this period, the user's mind will wander and they most probably, leave the site.
Page loading speed has its importance in attracting traffic as well as ranking. Google has a tool named Page speed Insights which analyses the page loading speed of the site and suggests some measures for more optimization. It checks both for mobile and desktop versions. Other tools which you can rely upon are Pingdom, Webpage Test etc.
6. Blogging Equally important as your Site
In a technological era, where gadget has occupied every hand. Presenting your service via the website is not very rewarding. All you have to put some content that might be appealing, convincing and informative for the readers who after going through, may feel enjoyed and comfortable. Blogs play a pivot role not only in enhancing knowledge but are a good source of information nowadays and it is expecting to grow even better in the coming years. It is very easy to make a blog even if you didn't have a technical background. Sites like Blogger.com, WordPress are one of the most powerful, popular and customizable platforms in the world. Blogs can be made on any domain which you like to post from lifestyle updates to political news, from Bollywood to Hollywood. You can even connect your site with your blog as it may enhance your authority in the industry.
7. Enhance your Social Reach
Social media nowadays has become part and parcel of our life. You can't imagine a day without keeping an update of your profile. Many of the Multinational Corporations rely on them for their growth. It not only provides you with a large market where you can show your products, offer services but also helps you in the brand making. Just a click away can foster many people to see your message not only in your country but in the whole world. Most popular social sites include Facebook, Twitter, Pinterest, and LinkedIn offers both free and paid campaigning strategies which not only boost the brand among masses but also enhances sales.
Some of the measures you might take to enhance your reach on social platforms:
It is suggested to have an official Company's page than individual pages floating over it. This will help users to find you out very easily and conveniently.
Optimize your profile with stuff like blog posts, events, celebrations that occurred in your organization. This will help you to increase your Online Reputation Management (ORM).
Don't forget to post the Engaging, evergreen content which reflects your vision, your business type, goals, etc.
Have relevant knowledge of the audience which you are targeting likewise if you are selling a T-shirt on Facebook, then you must keep in mind answers to a few questions.
Which audience you are targeting (National or worldwide)?
How many people love to wear T-shirts?
Who are your competitors in the market and how they are engaging users?
Which T-shirts are most popular among the masses (Brand, Colour, material, etc)
8. Secure your work with SSL
Security and privacy are what you have to manage very carefully. Secure sites do rank well. All you have to do is to convert your HTTP to HTTPS Protocol. This is achieved with a valid SSL (Secure Socket Layer) certificate. This not only provides you the encrypted connection between your browser and server but also acts as one of the top factors in boosting search engine rankings. Realizing this importance, many domain service providers like GoDaddy, HostGator, etc. has started giving additional feature of SSL certificates to its customers. You can even get Free SSL certificate service from let's encrypt which is a non-profit organization having the aim to secure all sites prevailing online.
9. Seasonal Content Matters a Lot
When it comes to content marketing, seasonality means planning your content strategy towards a certain event, date, range or trend. For Example, you can post a particular blog targeting specific events like festivals, trends prevailing in the market, etc. On specific occasions, the volume of Event-related keywords increases. For example, on the eve of Diwali, people may search for keywords like Diwali cards, Diwali wishes, Rangoli, etc more than usual. In order to gain traffic, you may use such keywords and make wonderful content out of it or you can offer a discount if dealing with products site so as to attract traffic to your site.
10. Do Competition Analysis
It is very important to have a look at your companion competitors when running a race. Suppose you are dealing with T-shirts. This is a general keyword. To simplify more, search for T-shirts for Boys and figure out the top organic results which you will get and then for related keywords like Cotton T-shirt for Boys. You can do this using tools like Moz Keyword Explorer, Google Search Console, etc. Store it in Excel file having columns as rank, URL, Keyword used, keyword Volume, etc.
By doing this, you will gain:
Who is on the top of organic results and on which Keyword?
Which sites are in competition?
Why they are ranking? (Reason may be other than a keyword like brand popularity, number of quality backlinks)
Which keyword has the most volume and which isn't?
I hope this will help you to optimize your site to the fullest.
Content Inditer | Fond of exploring my Innermost phrenic Conceptions to engender content that will evoke deep relatable emotions and ardency in others.