Do you know LinkedIn is one of the most popular social media platforms today driving millions of users from the last few years?
But, how many of us have actually planned for a LinkedIn Marketing Strategy or use an optimized LinkedIn for business account. Top companies and businesses have been using LinkedIn to generate leads and boosts conversion rates by improving brand awareness.
LinkedIn, if used to its fullest potential can prove to be a game-changer for business.
How? Let find out!!!
What is LinkedIn Marketing?
LinkedIn Marketing refers to using LinkedIn in the best way to make connections, raise brand awareness, generate leads, and drive traffic towards your website through this amazing social media platform. In today's date, LinkedIn is considered as one of the biggest social media network and one of the topmost preferences of professionals.
Using LinkedIn for business can help you to gain a huge amount of interested audience for your business goods and services, the only condition is to plan a strong and competitive LinkedIn Marketing strategy. Take the advantage of all LinkedIn features either free or paid to maximize the benefit, build strong brand identity, and increase customer inflow.
We will here discuss some proven tips for starting with LinkedIn for business purposes and what you need to do to build an effective LinkedIn Marketing Strategy.
How To Use LinkedIn For Business Purpose?
LinkedIn URL On Business Name
Let's start with some basic concepts. The first and foremost thing that one can do is to customize the LinkedIn URL on a business name to make it look more professional. People often get confused with URLs having numbers and confusing characters so having URLs on brand names becomes easier to understand and remember.
How can we do this?
Go to view profile option and then click on edit profile.
You will get multiple options that you can change according to your convenience i.e. Profile URL, first name, last name, and so on.
Here, LinkedIn Public URL-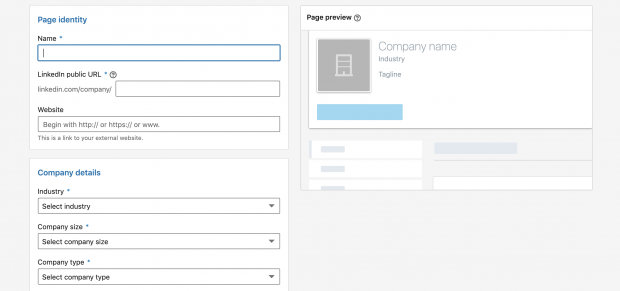 Add Social Links And Website Links To Profile
In order to make your Business Page optimized, you can add some social links or links to your website on your LinkedIn Page. This will be beneficial for grabbing more traffic and attention of LinkedIn profile visitors to your website or other social media platforms.
This is not it, You can also share links of your latest blogs, new podcast, or any update on your business LinkedIn page.
So it is a win and win situation on both sides.
Add Business Logo and Cover Image On Your Profile
The next important step is making your brand recognizable with a profile photo that is suggested to be a Business Logo. It gives a complete look to your business profile. The LinkedIn profile photo and background photo should be professional enough to be easily recognized and at the same time, it must be clear and visible. The ideal size for the LinkedIn Background image is 1584 X 396 pixels that must be below 8 MB in size.
Pro Tip- A pro tip here is the logo is the identity of the business so it is recommended to use the logo as the profile picture of all social media platforms be it Facebook, Instagram, Tumblr, Twitter, Reddit and so on. This will make it easy for all your visitors to recognize a business with its logo.
Relevant Keywords On LinkedIn Profile Really Works
Yes, you can also make your social media profile Search engine optimized. In LinkedIn, the business-relevant keywords can be added in your profile headline, business summary, and work experience. It will help a business to drag the attention of those people who are searching for some key terms for which you want to be found.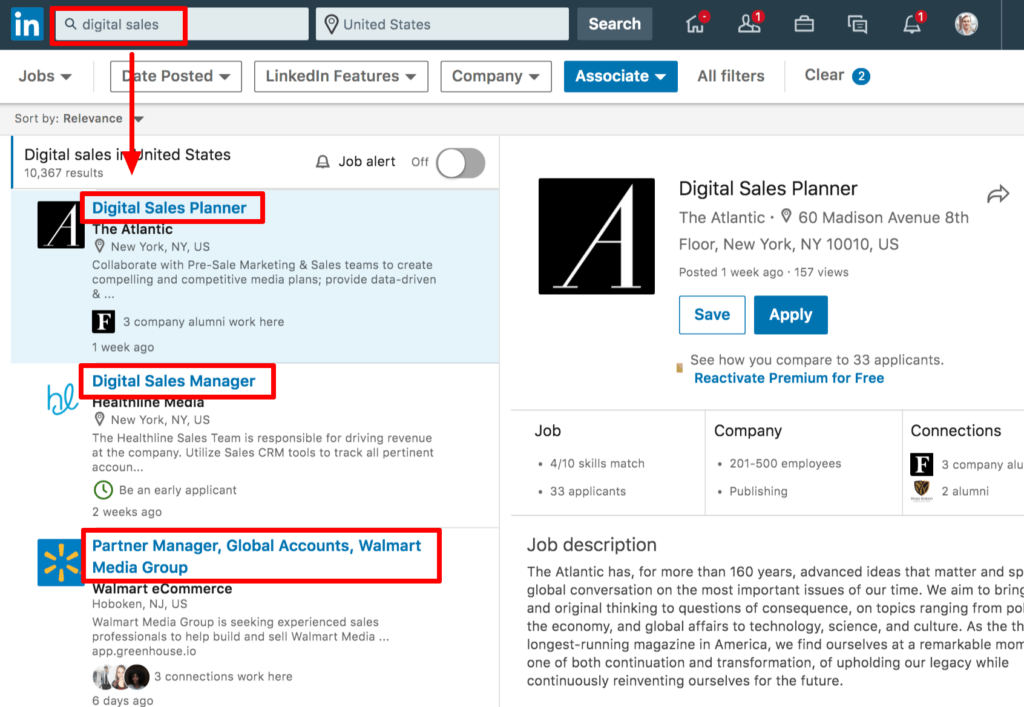 Keep Profile Page Information Complete and Updated
The next step is to keep your LinkedIn page information complete, accurate, and updated with the latest content and keywords. It is expected that complete pages get 30% more page views than incomplete pages.
What kind of information is required?
Company description i.e. summary about what your company provides and what it is all about? Try to add some relevant keywords in your company description.

Add company locations where it is situated actually. You can also add multiple addresses for showing multiple branches

Relevant hashtags that best suit your company must be given here to make them more searchable.

Company cover photo it can be anything- company logo or office infrastructure but again I would say it must be professional, clear and best representative image of your business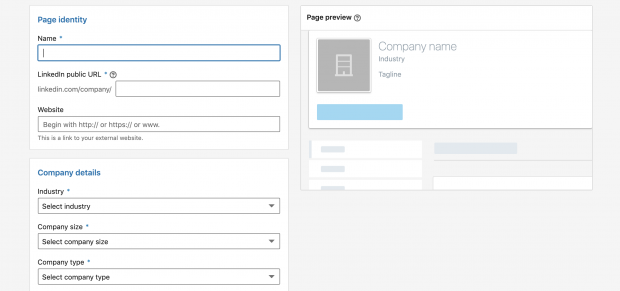 In order to convince your visitors to perform and encode action, custom buttons are there. You can use any of the available buttons like website, contact us, sign up, and register, and so on according to your choice. Just keep in mind that the landing page must be relevant according to the choice of the custom button.

A global brand can write the company name, description taglines in 20 different available languages on LinkedIn.
Be A Recruiter With LinkedIn Jobs
LinkedIn has provided a very efficient platform for posting jobs as well as hiring required candidates for your company. It is one of the largest professional networks of the world that is used to hire efficient candidates for a job.
So why not make best use of it?
If your business is also open for hiring then use this platform for hiring professionals at work. Just specify the complete job description, eligibility criteria, working hours, and so on. You can target relevant candidates or can wait for the applications of willing candidates. Choose the right candidates that meet your requirements and questions.
Do you know: Over 30 Million Businesses Prefer to hire professional through LinkedIn Jobs
Keep Your LinkedIn Profile Open
To expand your business network, you might be willing to send personalized messages to potential partners, customers or many relevant people according to business type. But there's a problem: LinkedIn allows you to send messages to those people with whom you share a first-degree connection.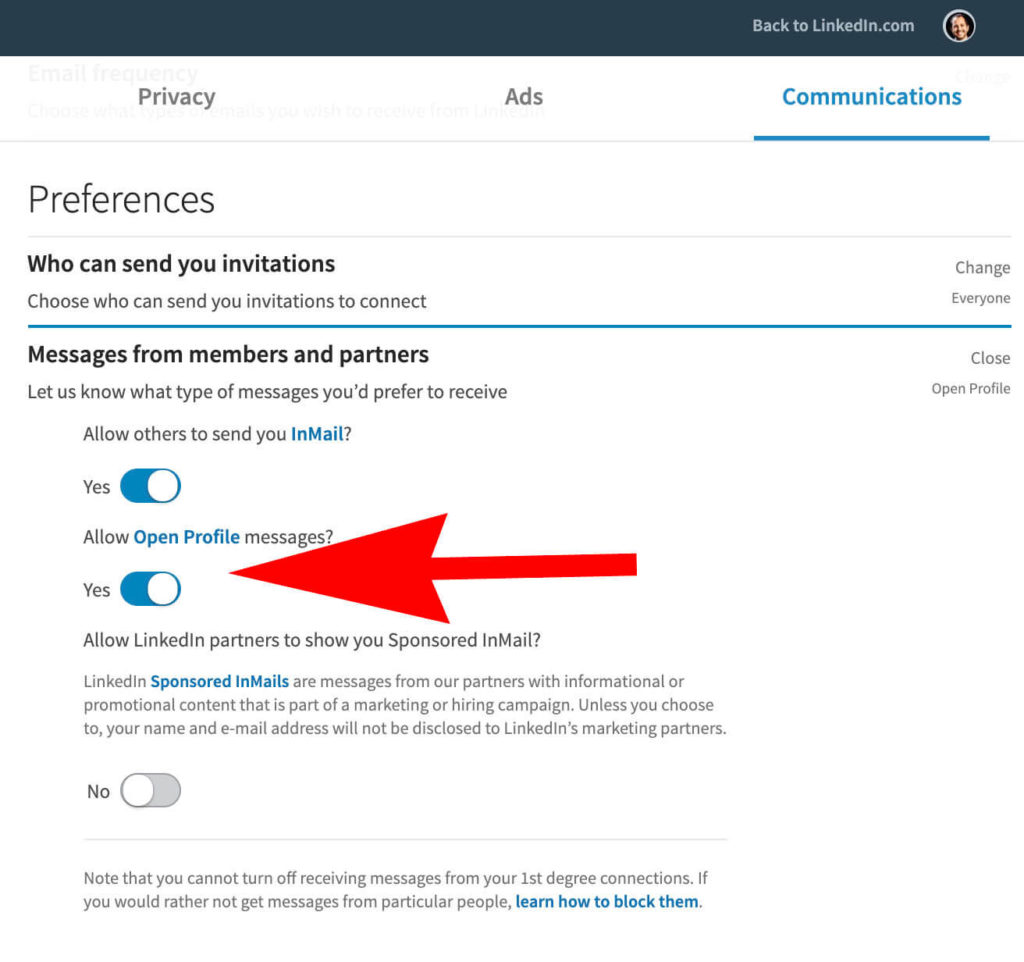 But have you ever noticed some people are still able to send messages instead of having a connection with your company? How it is possible?
One can be a part of the Open profile network by signing in to premium features of LinkedIn. Only Premium account holders are capable of sending personalized messages through InMail to other LinkedIn members regardless of the condition that whether they are connected to them or not
Stay Updated With "Who Viewed Your Profile?"
Get better insights from interested audiences, potential partners, and customers with Who viewed your profile option. You can access this feature through your profile directly and a list of people will appear in front of you. To access the complete list of Who viewed your profile over the last 90 days then one has to sign in to premium account.
LinkedIn provides you the facility of trying these premium features for 1 Month for free.
Join LinkedIn Groups
LinkedIn Groups are the best way to share your content to a larger audience. It provides you another way to increase the participation of the audience, grow your LinkedIn connections list, encouraging brand awareness by being an expert in your field.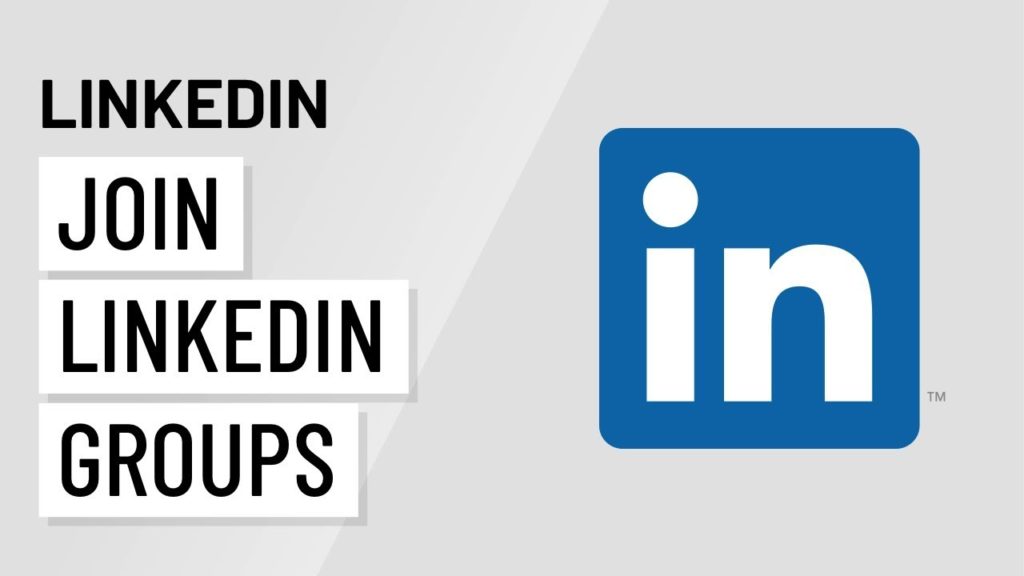 What are the benefits of joining LinkedIn Groups?
Joining a relevant LinkedIn group and sharing rich media will make you noticed in your industry.

Makes you able to view the complete profile of all other members of that group which you have joined.

LinkedIn allows one to send 15 messages to fellow group members per month.

Boosts brand awareness and grabs more traffic towards your profile.
Create Business LinkedIn Group
Another option to increase the scope of your content reach is create your own LinkedIn Group.
What are the benefits of being an in-charge of your own LinkedIn Group?
Brand Awareness and generate more leads for your business

Be a leader of the community

Allows you to send direct messages to group members or one can also share group posts directly through personalized messages.
Plan LinkedIn Marketing Strategy
Plan your LinkedIn Marketing Strategy to maximize the benefits from LinkedIn Company Page. For this, firstly you need to understand company goals, the main motive of establishing a brand and LinkedIn business account like
Hiring of employees for your company

Connecting with people for brand awareness

Selling of Goods and Services

Using LinkedIn Ads for more reach and audience towards your website

Or some other objective
After deciding your goals, it is time for some analysis and planning a strategy in order to excel.
Analyze your competitors LinkedIn Profiles

Plan your LinkedIn posts in advance

Stay Updated with latest trends and news in your business field

Get to know LinkedIn Demographics i.e. who uses LinkedIn, potential investors, customers, scope of getting relevant audience and so on.

Best use of LinkedIn Ads To generate more leads
Share Quality Content On Your Page
You made a company profile optimized it well and that's it.
Wait let's make it clear something by just making a LinkedIn business profile you can't expect huge traffic from this social media platform. Making a profile is not enough and is of zero benefit until you share something interesting and raise your page engagements.
Post photos and video content rather than just posting text on your profile as it expected to get more than 80% views than a simple text post. For video post, LinkedIn provides another advantage i.e. automatic video playing whenever a customer scrolls through, results in immediately grabbing the attention of the viewers.
Apart from this, you can also upload PDFs and PowerPoint presentations according to your will. The ranking of your videos depends upon the LinkedIn algorithm
Stay On Right Track With LinkedIn Analytics
I'm sure now you must be eager to know that how can I measure my efforts and performance of the page? How may I know that where I'm lacking behind? On which section of my LinkedIn page, necessary adjustments are required?
For all these multiple problems, there's just one solution i.e. LinkedIn Analytics.
LinkedIn provides detailed insights into the performance of the LinkedIn company page. Know how effective your work is going, what is the performance of status updates, content, reach on your profile, followers and so much valuable information like this.
Time To Experiment Within LinkedIn Ads
LinkedIn also provides a genuine platform for sponsored advertisements through LinkedIn Ads. Ads can help to boost up the lead generation and conversion rates at a high rate. In addition to excellent targeting options, it also allows you to run objective-based ads. The sole objective of the ad can be selected to maximize the results such as lead generation ads, brand awareness, or engagement ads.
Expand the reach of the business to its ideal customers. One can opt LinkedIn ads for either small or large businesses. There is an ad for every objective and in every budget.
---
Give A Kick Start To Linked Marketing Now!!!
LinkedIn is trusted over 690 Million of professionals in today's date. Use the powerful platform of LinkedIn Business Solutions to drive website traffic, generate more leads, raise brand awareness, and be a pro marketer. Optimize your LinkedIn company page to grow your brand at a steady speed.
Furthermore, LinkedIn is much more than that additional features of LinkedIn can help one to hire professionals for your business with LinkedIn jobs, Boost up you are salted with sponsored advertising by LinkedIn Ads, LinkedIn has also launched premium plans to take more out of it. LinkedIn Marketing for business is a vast concept. We will also share some tips to be an expert on LinkedIn Marketing Strategy for business. Stay Tuned!!!
Writing is expressing your mind through words. Being a content-writer I always try to script the best of my knowledge about the topic in the form of blogs, articles, and content.