It was back in 2003 when a social platform was specially launched for the professionals, i.e. LinkedIn with not more than 20 sign-ups in a day. But now the LinkedIn we see is totally different from the one that was in 2003. Throughout these 16 years, it has undergone a massive transformation and has managed to be placed at the top of all the social media networks when it comes to content marketing. Not only this a large number of companies are highly engaging themselves on this platform to generate leads. But the fact is that many B2B marketers are blindly following the popular strategies rather than using LinkedIn strategies at their best.
Although social media channels are not proving to be a great source of generating leads, one such platform stands out from the rest. However, the fact is LinkedIn works wonders for generating leads in B2B business.
Cutting the long story short, let's get down to the best and most effective 5 LinkedIn strategies for B2B marketing.
1. Convert your brand/business page into lead generation page
If you and your team are employing LinkedIn only for recruiting people and posting updates on the products or services you are dealing in, then you are missing out on a bigger opportunity. LinkedIn has much more to offer in B2B marketing beyond these. It should be rather used in engaging people and building network.
Utilize attractive images, videos and content to engage the users and beat the competition.

For example, a banner image should be compelling both visually and content-wise, because that is the first thing that a user sees.

Moreover, the description of the company also plays an important role in fascinating traffic. So, the initial lines of the description should be actionable enough that the user clicks the link to discover more.

Exhibit the company's leadership skills by regulating and sharing the relevant content, such as blog posts, webinars, infographics, and other valuable content.
Ensure that you feed is always up to date with the constant posts of engaging content, showing your customers that you are way beyond a profile page with a link to your official site.

Through LinkedIn, you can display your brand to the particular segment of the customers that further generates leads for B2B companies.

In fact, it aids you in targeting the right clientele with the right set of information, so that you can foster long-term relations with them.
2. Do not allow marketing automation to overpower
In most of the cases when the CMO makes his/her first appearance on LinkedIn, it permits the marketing automation to do the rest of his task. This further makes the company look insincere.

However, when people surf through the groups, pages or profiles on LinkedIn, they are most probably looking to develop a real connection with the enterprise.
This is the reason why it is important to manage your time and strike a personal conversation to show more professionalism and expertise through the complete process of purchasing.

The best part is even if the CMO is not always available to help the customers, then other executives on behalf of him can also attend the clients just to ensure that someone is there to look after the needs of the prospects.
3. Loop Upon Advanced Search
Resorting to inbound marketing is not just enough, you are required to come out of it and generate some more leads.

This option of advanced search on LinkedIn provides you what you are actually looking for.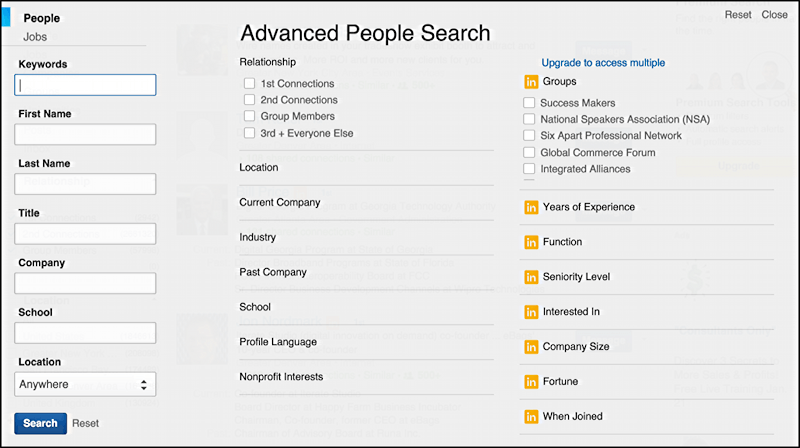 All you have to do is just go to the header menu, click on 'Search People', then click 'Advanced Options'.

Now filter your search according to your requirements.

Also, keep a tab on the leads that are coming your way through the existing connections.

One of the best LinkedIn strategy to get the best and qualitative leads for your business.
4. Become a member of other groups and also create your own group
Look for the LinkedIn groups that are relevant to your industry and become an active member of the same.

Also, remember that LinkedIn ranks any group on the basis of their level of activity, so opt for a group that is quite active.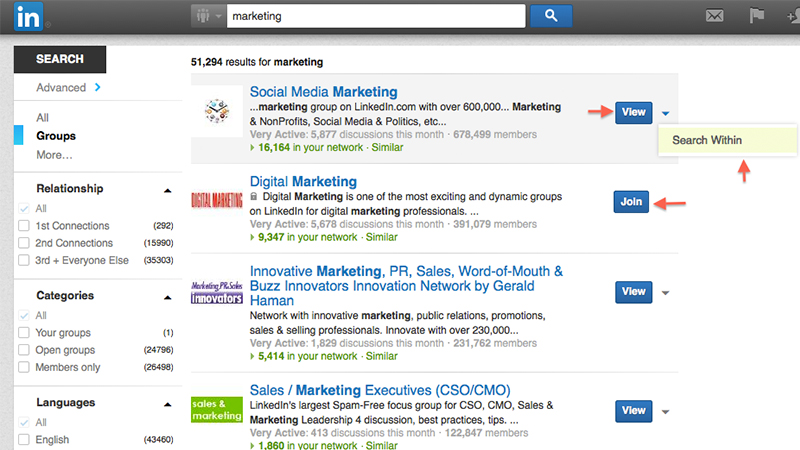 This proves to be one of the best ways to stay connected with the like-minded people in the B2B industry.

Now that you have an idea of an active group, you are ready to initiate your own.

Once you establish your own group, you enjoy the power of making choosing the members of the group.

Do not forget to approach any group as an expert in the respective industry rather than being a salesman. This way you can easily connect to your target audience.
5. Ensure to encourage relationships
Always consider LinkedIn to be a great place to hook up with prospective buyers rather than shelling them with information.

LinkedIn provides you a profess ambiance for developing relationships between the companies, customers, and experts.

Irrespective of CMO or any entry-level marketer, anyone can establish a community big and supportive to share your own ideas and listen to what others have to offer.

Consequently, you are on the track to funnel down the leads into valuable customers.
Outlook
Considering LinkedIn for business is the wisest of all the options among other social media channels. However, these are just some of the B2B marketing strategies for LinkedIn. It is just like a big ground to play in.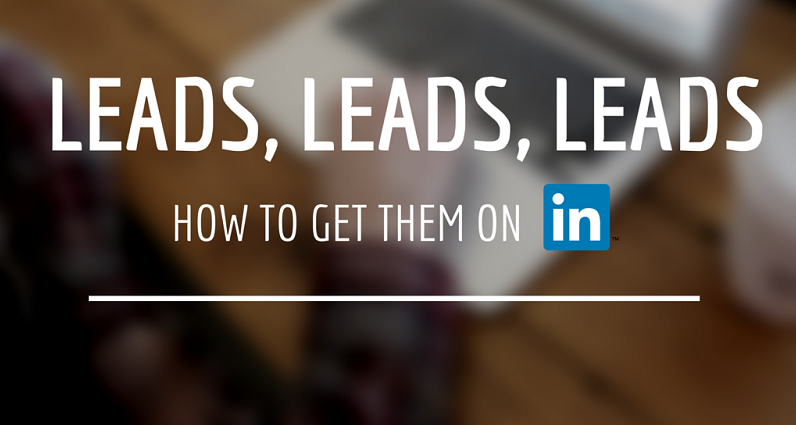 But the fact is that in the absence of the right and adequate knowledge, it is just any other time-consuming process. So, next time when you visit LinkedIn to try to spend at least half an hour to conduct some advanced searches or group searches and watch for if you do not come up with at least 5 prospects.
This is just the beginning. You can use these LinkedIn strategies to enhance your B2B sales.
Writing is expressing your mind through words. Being a content-writer I always try to script the best of my knowledge about the topic in the form of blogs, articles, and content.