Are you guys ready to attend the biggest affiliate program that is held in Moscow? This affiliate conference Moscow is for two days i.e 21st and 22nd April where top affiliates and leading international affiliate networks are going to meet under one roof from all over the world. Become a part of this Moscow affiliate conference 2020 and new clients or projects to new partners. Increase your skills by attending this event and learn the strategies and new techniques regarding affiliate marketing which is beneficial for your business.

Moscow Affiliate Conference & Party Overview
Date: 21 – 22 April 2020
Venue: Moscow
Buy Your Tickets Here: https://moscow.affiliateconf.com/
Address: Moscow, Sharikopodshipnikovskaya st., 13, bld. 33, "Main Stage"
What To Expect On This Affiliate Event?
This conference brings together top national and international speakers for serious discussions and networking sessions. The event includes exhibitions, networking zone, and networking after-party. With more than 350 attendees, 250+ companies and 30+ speakers are expected to participate in this event. You will learn a lot of new things about affiliate programs and affiliate marketing strategies as well. It's time to create new friends and grow your business by promoting your brand. The top best speakers share their life experience to give you an insight into the current market state. MAC20 offers you a great opportunity to build new ties and boost your future profit. If you want to become a successful affiliate marketer or a digital marketer, then you should definitely attend this conference.
Highlights Of Moscow Affiliate Conference
Largest Advertisers

Affiliate Networks

Media Buyers

SEO Specialists

Marketers
Speakers
The year 2020 is loaded with full of speakers and in the moscow affiliate conference, many popular speakers are going to share their experience and give you the best knowledge regarding the affiliate program. Some of the great speakers are Egor Bruskin, Valeriy Lyubushkin, Ilya Tkachenko, Vadim Korepov, and the list goes on. Don't miss the party after the event.
Things To Keep In Mind For This Trip
If you are planning to attend this conference, you have to prepare a lot of things because Moscow has its own distinct style and climate. So pack your bags and get ready to attend the biggest affiliate program. So here I am sharing some things that you have to keep in your mind for this trip.
Getting A Visa
There are two types of Visa that MAC20 is offering. One is a tourist VISA and the other one is Business VISA. You don't need to go for the visa consultants, just apply for the visa directly from your home from its official site. All you have to do is just fill up your details with the required documents and get your VISA within a few days. Some of the popular countries such as European countries, America, Asia, Former USSR don't need any kind of VISA because Moscow demands no VISA for those countries.
Click on this link to get your VISA – https://russia.support/widget/097cc?h=&s=0&country=&b=
Hotel Bookings
There are many beautiful and luxury hotels in Moscow, it depends upon your budget. Whether you want to stay in 5-star hotels or just in a 3-star hotel, it's totally your choice. The hotel price starts from 40$ to 150$. If you are looking for discounts and offers you can book hotels directly through MakeMyTrip or Goibibo. Just search the nearby hotels from the Moscow event and save your money.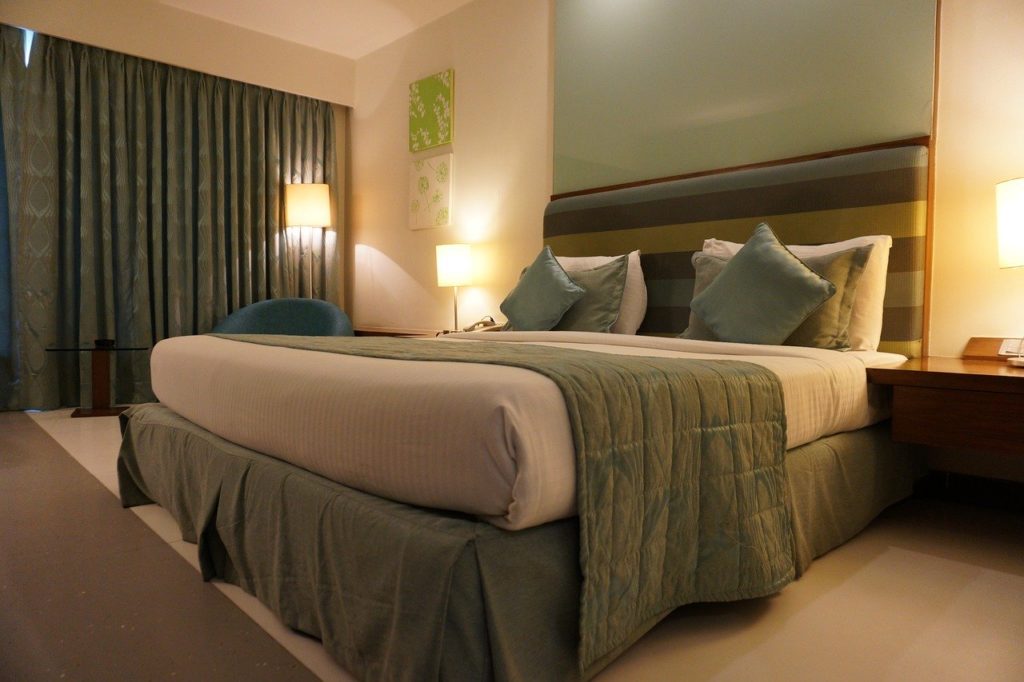 Flight Bookings
One of the most difficult tasks is flight bookings because sometimes the prices are very high and sometimes seats are full. So it's very important to check the flight tickets daily because the fare changes every day. Book the flights when prices are low and enjoy your traveling without spending so much money.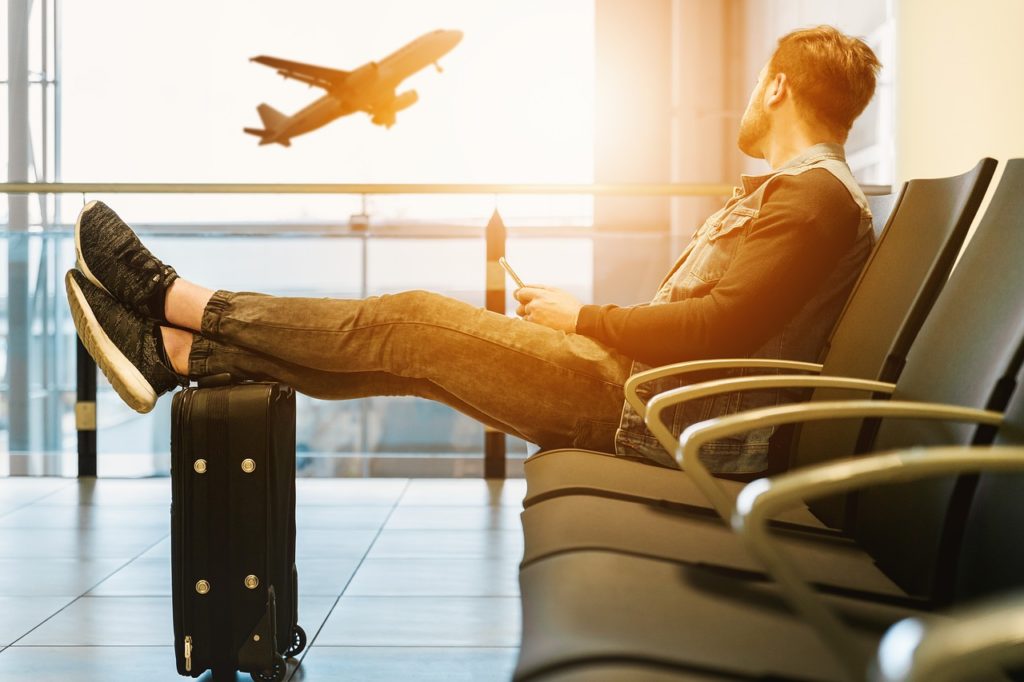 Arrival From The Airport
When you reached the Moscow airport, a lot of taxi drivers are standing outside and their prices are too high. So the best way to save your money is, choose to travel by train instead of booking cabs or taxis. If you are getting late and in a hurry, in that case, you can book the Uber and KiwiTaxi. It is the most convenient way to relax in-cab and enjoy the view from the cab mirror.
Moscow, Russia Weather
As we all know MAC20 are going too held in April and the weather in Moscow is moderate. You don't have to worry about the chilly winters. But still, you have to carry your jacket and sweater because in the night the temperature goes down to 2° and during the day it will be just 11 C. One more thing to add in your luggage is Raincoat because you never know when will be the rain starts at Russia.
Currency Exchange
The local currency is used in Russia is Russian Ruble. So the first thing you have to do when you reached in Moscow airport is currency exchanged. You can also go to Moscow banks or in the foreign exchange bureau for currency exchange. Your credit cards or debit cards cannot work in all the places, so it's very important to carry some cash with you.
Carry A Moscow Map
Always carry a map with you because this will give you the right direction and you don't lost in Russia. You can also use Google Maps, but sometimes it shows the location incorrectly.
Safety Comes First
Moscow is a modern city and the people lives in Moscow are very nice and friendly too. This tourist destination is safe for everyone. If you are facing any kind of problem or issues, feel free to call the Moscow police and ask them for help. They will definitely help you because the police officers are very nice and keep their city safe. If you are in an emergency situation don't forget to call on this number for emergency help 101- Fire Brigade, 102 – Police, 103 – Ambulance, 112 General Emergency.
Avoid Going These Places In Moscow
Some parts of Russia are not safe for tourists and are very dangerous. Some of them are Ukraine border, North Caucasus, South Ossetia, Abkhazia and much more. Before you plan to go to these places, make sure to get permission.
Things To Know About Russian Culture
Every state or county has its own culture and they follow their culture from several years. Read out some facts about Russian culture.
Take Your Shoes Off
In Russia when you go to someone's home, first you have to take your shoes off before entering the house. They give you slippers to wear i.e Tapochki.
Bring A Gift
Whenever you plan to go to someone's house in Moscow, pick a gift like chocolate, wine, flowers, etc. This will give a great impact in front of your friends and colleagues.
Say Cheers
People in Russia love to say cheers while drinking. Every time they drink they say cheers. Don't leave your glass empty otherwise, they think that you are thirsty for more.
Explore Moscow In Your Free Time
Moscow is a modern mixed city which is popular for so many reasons. So don't miss to explore these places when you are in Moscow.
The Kremlin

Red Square

Saint Basils Cathedral

Ballet At The Bolshoi

Muzeon Park Of Arts & Gorky Park

Lenin's Mausoleum
Places To Eat In Moscow In Your Budget
Feeling hungry? Don't know which restaurant is good? Well, here I am sharing the top best places in Moscow where the food is mouth-watering and comes in your budget. Traditional Russian dishes are delicious if you eat from some of these top best restaurants.
White Rabbit
Experience the heaven in white rabbit restaurant because they offer yummylicious yet traditionally Russian food that you will defiantly fall in love with its taste.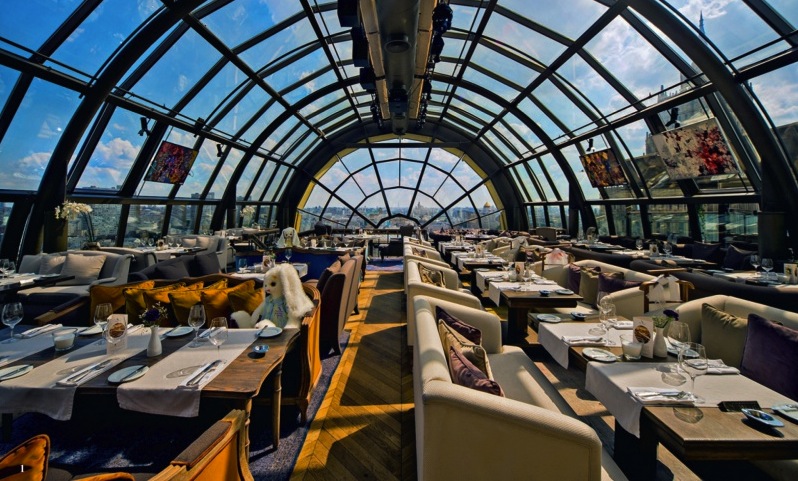 Strelka
For breakfast, this place is amazing for you. Here you can eat eggs, fruit, oats, salads and many more things at pocket-friendly prices.
Syrovarnya
Do you love cheese? If yes then this amazing place is perfect for cheesy lovers. Here you can order a lot of dishes that are made up of cheese and delivers simple meals with surprising flavors.
Denis Simachev Bar
Are you one of them who loves to eat food in a restaurant bar? If yes then this dining place is just for you guys. Here the songs play all day and you can also dance with your partner.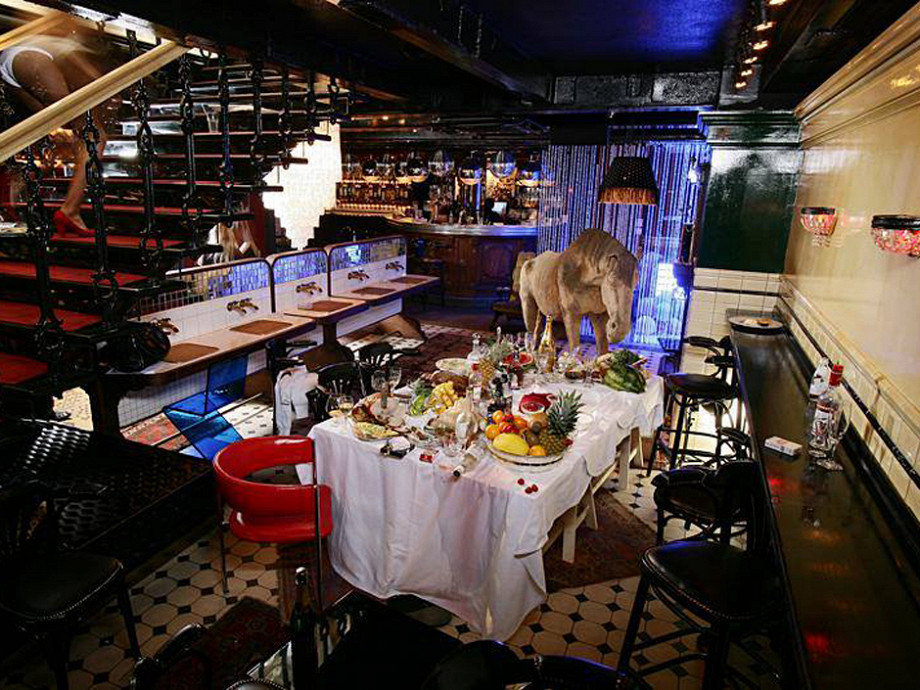 Cutfish
For non-vegetarians, it's an amazing spot where you can eat a finger-licking fish with a Russian twist. So whenever you have cravings for sushi, do visit this place once in your life.
Café Pushkin
Enjoy your coffee or lunch at this beautiful place because the décor is very fancy and the antique looks ravishing. You can also click photographs in this place.
Don't Forget To Enjoy The Nightlife In Moscow Russia
Spend some more days in Moscow after finishing your conference. The nightlife in Moscow is amazing and at night Moscow looks ravishing. Most of the people in Moscow prefer to go parties and clubs on Friday and Saturday because the rest of the days are working. So they always plan to go on weekends. Most of the clubs don't charge any entry fee so feel free to go any club.
Some clubs are 24 hours open and some have their own time for opening. Enjoy the light music in clubs and drink some beer or whatever you like. The wine charges are pocket-friendly so enjoy as much as you want. There is no dress code for clubs, wear the one that suits your look. Some of the top clubs in Moscow are Propaganda (loud music with DJ's), Secret room (high-end), Gipsy (mainstream and popular too), Artel Bessonitsa (Ibiza style music), etc.