Blog is online journal over web. It is shortening of weblog. Also, it can be posted on informational website where writer or group of writers write their views on a particular subject. Blogs are posted in reverse chronological order on any website that means the latest blogs will be shown on position one. Here, we are going to discuss about "Top 10 Bloggers of India".
Why Blogs Are Written??
Blogs help in high ranking of website in Google SERP.
Blogs are written to provide knowledge to the readers or visitors of the website about the theme on which a blog is written.
A good and knowledgeable content is always appreciated that grab the visitors or daily reader's attention towards your website.
It is really a very good source of earning as well but demands a lot of study and hard-work that will bring the convinced readers towards your niche.
As content is the king of any website. Somehow it boosts the organic traffic towards your website.
List Of Top 10 Bloggers Along With Their Websites-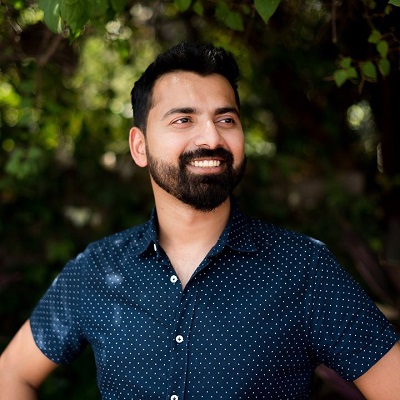 Blogger Name- Harsh Aggarwal
---
Location- New Delhi, India
---
Blog/Website- ShoutMeLoud
---
---
Harsh Aggarwal is a young passionate blogger. He passed out his graduation as an engineer. Harsh did his first job at Accenture Company. He left his job within the time period of 5 months, he decided to quit his job and choose blogging as his career. In 2009, Harsh started his blog ShoutMeLoud. It took a lot of time and hard-work to make it a success. Harsh usually like to pen down topics related to blogging, making money online, WordPress, social media, SEO (Search Engine Optimization) and Affiliate Marketing. Today ShoutMeLoud has over 1 Million Subscribers and 1.5 Million Viewers every month.
Now, that's Something Huge.
---
Blogger Name- Amit Aggarwal
---
Location- New Delhi, India
---
Blog/Website- Labnol.org
---
---
Amit Aggarwal, The techie blogger and one of the top 10 bloggers of India started the trend of blogs of technology in real sense. He belonged from a business family in Agra. His interest was in technology that attracted him in the field of computer science and he completed his Computer Science from IIT Rorkee. He did his first job in ADP Inc. in Hyderabad. In 2004, he launched his first blog Labnol. It was included in top 100 Technology Blogs of the world. He writes on the topic- technology, mobile apps, how-to guides and software tools and so on. Today, Labnol receives near about 3 million views monthly. Amit Aggarwal proves to be an inspiration for young bloggers.
---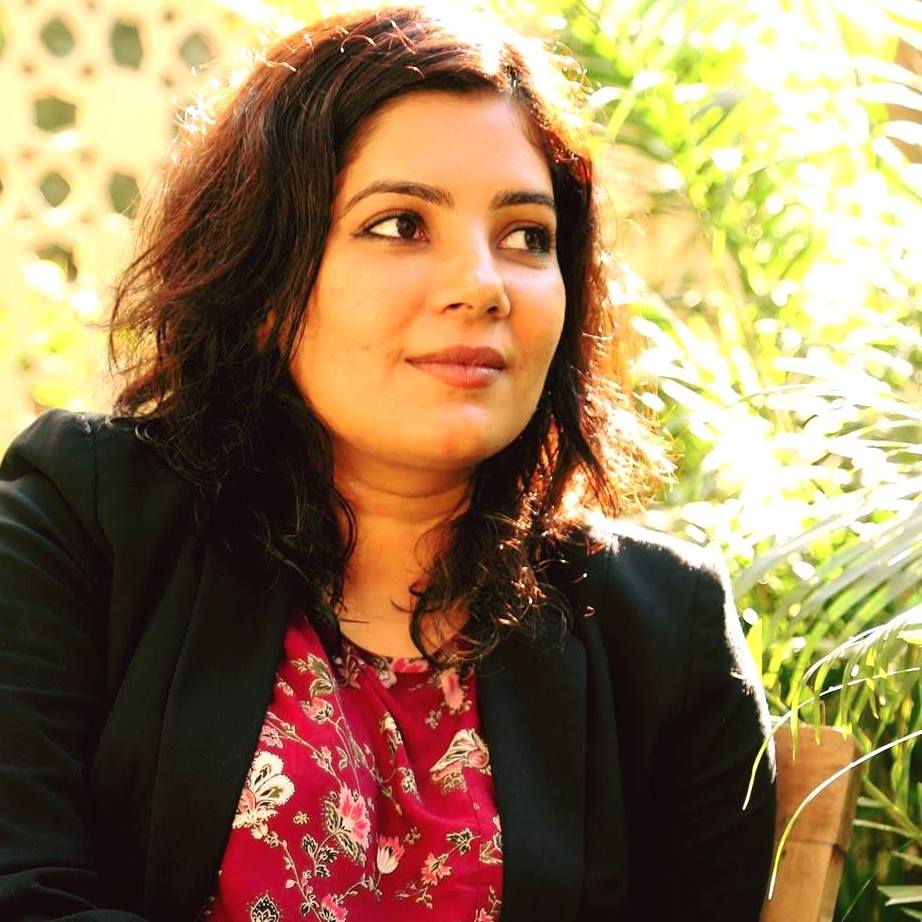 Blogger Name- Shradha Sharma
---
Location- Bangalore, India
---
Blog/Website- YourStory.com
---
Shradha Sharma is top-most women blogger in India. She included her name in the top 10 bloggers as well. She is the founder of YourStory.com that mainly focuses on writing about the start-ups and stories of entrepreneurs, business leaders, and business founders. YourStory is one of the leading media websites in India. Before the start of Yourstory.com, She worked as an assistant vice president at CNBC TV18 and a brand adviser at The Times of India. 60,000 stories(approximately) has been covered by YourStory in the last 10 years.
---
Blogger Name- Varun Krishnan
---
Location- Chennai,India
---
Blog/Website- FoneArena.com
---
---
Varun krishnan is one of the top 10 blogger who got success from blogging. He is the owner and editor of India's popular mobile blogs websites FoneArena. His likes to talk about the central niche of mobile blogs, technology, reviews on mobiles, Phone Finder etc. His expected monthly income is $22,000.
---
Blogger Name- Ashish Sinha
---
Location-Karnataka
---
Blog/Website- NextBigWhat.com
---
---
Ashish Sinha is the chief editor of NextBigWhat.com (2012). Intially, he named his blogs as Pluggd (2007). In 2012, he renamed his brand. Due to his hardwork, he got his name in top 10 bloggers of India. He background includes working experience with such big brands like Yahoo and IBM. You can have the benefit of his knowledge from his blogs on Tech start-ups, Technological Stuffs and Enterpreneurship.
---
Blogger Name- Arun Prabhudesai
---
Location- Pune
---
Blog/Website- Trak.in
---
---
Arun Prabhudesai started his blogging career in the year 2007. He got his fame from the name trak.in blogs. He talks on the business and technical stuffs. Arun likes to write blogs on entrepreneurship, technology, Business, Stock Market ,etc. He likes to read blogs and articles online. He is very passionate about photography as well.
---
Blogger Name- Srinivas Tamada
---
Location- Chennai
---
Blog/Website-9lessons.info
---
---
Srinivas Tamada is one of the top 10 bloggers, belongs from Chennai (State). He is an enthusiastic and passionate technical blogger. His blogs on 9lessons.info provides knowledge about various programming languages to the budding programmers. He mainly covers the languages that are high in demand in this programming world that are PHP, AJAX and other web-designing aspects including HTML, CSS. He is loved by his audience. People who are keen to have knowledge in this field like web programmers or understudy students.
---
Blogger Name-Nandini Shenoy
---
Location- Mumbai
---
Blog/Website-PinkVilla
---
Nandini Shenoy is very inspiring blogger and founder of PinkVilla. She worked as a software engineer at Microsoft. Nandini Shenoy somehow managed to start her first blog on PinkVilla website sitting in US. She chose for a different topic to write upon apart from technology. Her blogs are centrally focused on Bollywood news, Fashion, Gossips. She got her fame in 2008 from the party photos of Sonam Kapoor that grabbed a lot of traffic on to her website. Now, she has her editorial team for PinkVilla set up in Mumbai and her website gets near about 8 Million views in a month.
---
Blogger Name- Jignesh Padhiyar
---
Location- Gujarat
---
Blog/Website-iGeeksBlog
---
---
Want to seek knowledge about Apple Products??

Then, iGeeksBlog is right place for you. iGeeksBlogs specifically write blogs about all kind of Apple Products i.e. iPhone, iPod, iPad, MacBook and Apple Watches. Jignesh Padhiyar is the editor of iGeeksBlog who is having major attraction for Apple products. He likes to provide knowledge about it in the form of how-to guides, system errors, reviews of the products. He is very inspired from the founder of Apple founder Steve Jobs that veered him into this profession. iGeekBlog website is a full team-work based website that keep themselves updated with the new Apple products and its features. Today his site receives approx. 1 Million visitors in a month.
---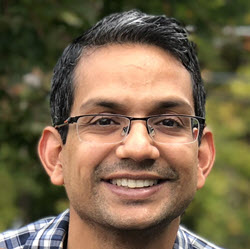 Blogger Name-Aseem Kishore
---
Location-India
---
Blog/Website- OnlineTechTips
---
---
Aseem Kishore worked 15 years in IT industry before choosing blogging as his permanent profession. He is 2002 graduated in the field of Computer Science and Mathematics. His main focus is to provide his daily tutorials, software updates, daily tech news, reviews and computing tips. He hasApproximately 300 articles have been written by him on windows and databases. He manages to operate his website from USA. His website receives 1.5 Million visitors every month and generates revenue of approx. $10,000 monthly.
---
This was the list of Top 10 Bloggers in India that are earning their living by the means of their blog content. Read out their blogs and get the inspiration to pen down your thoughts on the web. It always take some hard decisions and big steps to walk on the way of success. The ultimate destination is always beautiful when it is sown with the seeds of knowledge and watered with your hard-work.
Writing is expressing your mind through words. Being a content-writer I always try to script the best of my knowledge about the topic in the form of blogs, articles, and content.