What Is A Vlog?
Do you know what is a vlog?
Let me tell you.
'Vlog' stands for 'video blog' that is a form of blog and its medium is a video. In other words, it's a form of web television.
Vlog is a combination of video, text, images, and other metadata.
How To Start A Vlog?
Most of the successful vloggers started their first vlog from YouTube. So, In this blog, we will focus on YouTube vlogging.
But don't worry! if you want to choose another platform like Facebook or Instagram, steps to start vlog will be the same.
So here I am going to dig into vlogging tips that you must know to monetize your YouTube channel.
Vlogging Tips!
Here are the Tips to make a Vlog on YouTube:
1. Follow Your Passion & Find Niche
The only key to success in any field is doing what you love.
So vlogging is a field that only requires your passion. You need to be expressive and let the world know about it.
In order to engage audiences for a long time, you need to create videos about what you love to do.
To become a successful Vlogger in the digital world, you have to explore your favorite niche. only then you can achieve much.
For instance, If you are a travel lover, you can start making videos of traveling destinations to engage the right audience that has an interest in traveling.
So the first step is to follow your passion.
2. Understand Your Audience
Knowing your audience helps you to find out people's interests.
And you will be able to get your target keywords, and topics. So, this will help you to decide your vlog niche.
Tips To Understand Your Audience
➔ Analyze your competitors

→ Create a customer persona

➔ Know your clients personally

→ Check comments and engagements

➔ Conduct surveys
Remember not to copy your competitor's content. Make sure to stand out as something different.
3. Familiarize Yourself With Youtube
As we all know YouTube is the most popular platform for vlogging.
But, you should also be familiar with other platforms too such as Facebook, Instagram, and Vimeo.
Be familiar with your youtube channel and analyze the videos people make. In addition to the above, find out what's going to work best for you.
According to my opinion, YouTube is one of the best platforms to earn money. After all, it does have the largest audience reach.
4. Make YouTube Channel & Brand Yourself
Now the YouTube channel creation procedure is a bit different as you need to integrate your Google account.
Once you setup, you can create your youtube channel.
To complete all the steps, you need to use your google account information in your YouTube channel, like your name and profile photo.
More Customization Features
➔ About Tab

→ Channel Cover Art

➔ Links to other Social Media Profiles
To upload a video on YouTube is easy. Just simply tap on the Upload button in the top right corner. Then choose the video file and fill all the necessary information such as title, description, and tags.
5. Get Your Right Equipment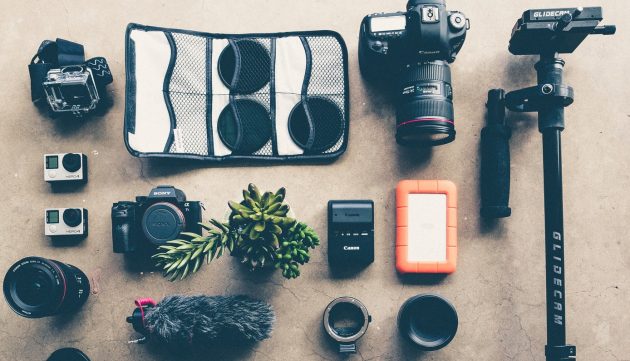 In the modern digital world, people like to watch animated video blogs. To create such kind of creative videos, you'll need to pick the vlogging equipment that's right for you.
For business vlogging, we suggest you choose high-quality audio and video if possible.
For a start, buy the vlog camera and microphone separately to enhance the vlog quality.
But if you can't afford a camera, you can start it with your laptop or mobile phone and can edit easily. Many editing apps and video editing software are available in the market that can make your videos awesome.
If you have enough budget, you can also invest in more right gears such as a tripod, wind muffler, or artificial lighting.
6. Lights, Camera, Action
Now, This is the time when you finally make your first video.
No doubt! this is the hardest step in the vlogging.
As most of the vloggers get nervous when it comes to recording video.
But If you want your vlog to be successful, then you have to start somewhere.
Vlogging Tips To Make Most Out Of Your Time On-Screen
➔ Interact with your audience. Ask questions and invite them to leave comments.
→ Don't be afraid to have fun. Take it positively.
➔ Be personal and convey personal stories and speak passionately about the topic.
→ Use personal phrases to start and end your blog. It's the best touch that can be a part of your branding for new videos in the future.
7. Vlog Editing Software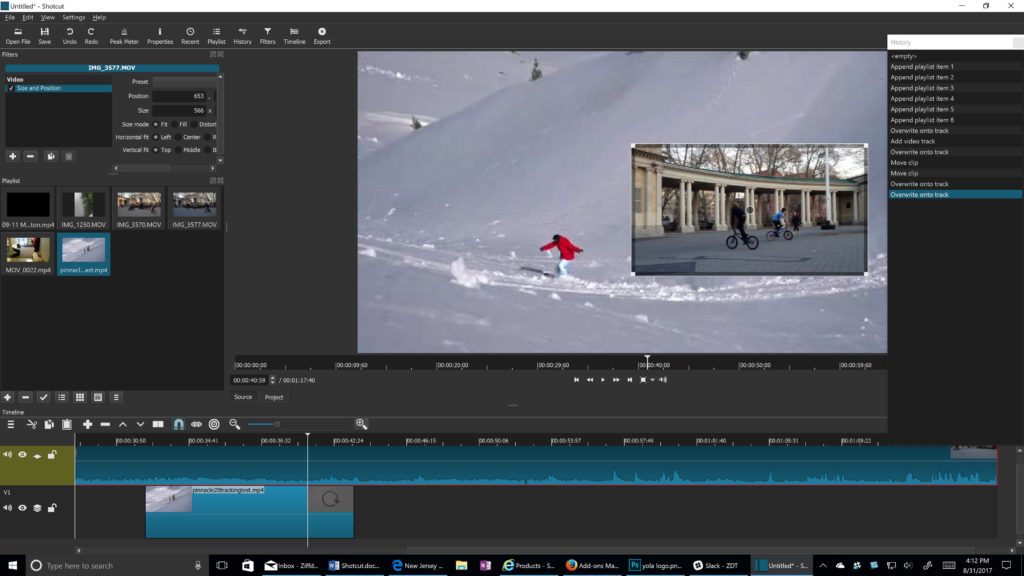 Video editing is one of the major factors that can make you stand out from other YouTubers.
To compete with 31 million YouTube channels, you have to edit your videos to grab the viewer's attention.
For a start, you can use Windows Movie Maker, or lumen5. These are the best video editing software that you must try.
Before editing videos you have to learn how to use these video editing software. For that, you can learn from video tutorials on youtube.
8. Optimize Your Vlog
Uploading a video to your youtube channel is very simple.
But before it, you have to optimize it according to the youtube features and requirements.
YouTube is a search engine that provides millions of videos.
So you must take it as a webpage and perform all search engine optimization techniques to increase your exposure.
Best Ways To Get More YouTube Subscribers
👉 Write Eye-Catching Titles
The first thing you can do is write eye-catching titles as its the best method to attract viewers.
So the title should be clear and short.
In the YouTube marketing world, content is king, So before publishing the video, write down some keywords related to your vlog.
Use powerful keywords in your title and it will increase the chances of ranking the on top youtube search results.
You can also implement the same method for description text that's exactly below the video player.
👉 YouTube SEO
The most important SEO factor to rank on youtube is tags. Youtube uses tags to better understand video content. So choose those tags that are relevant to your video content. These tags might be used to recommend your video to viewers.
👉 Create Attractive Thumbnails
The thumbnail is a visual representation of your video. So it's a crucial feature of your youtube channel. As you know "the first impression is the last impression". So think out of the box and work on it. You can do this with YouTube Creator Studio as it can automatically select a thumbnail from a screenshot of your video.
you can also make your own with video editing software. So use bright colors, attractive backgrounds, and simple text.
Hence, it needs to be eye-popping.
9. Upload Videos Regularly & Engage Your Audience
Now it's time to compete with all other vloggers. Publish your video at the right time and you can also make a proper schedule for uploading.
To engage your audience, Upload videos regularly on youtube channel as well as all social media sites like Facebook, Twitter, Instagram, Pinterest, and others.
Because the promotion of vlogs is a very important step to come up in top youtube search results.
10. Stay Vigilant
This is one of the important steps in the vlogging.
No doubt it's easy to give up when you are not getting expected viewers.
But remember I have seen many successful vloggers who went unnoticed for years before they attract a large audience
Many YouTubers publish at least one video a week. The youtube success secret is to keep the video quality up and make relevant content that your audience enjoys.
11. Monetize Your Vlog
once your subscribers start to grow and getting more views and subscribers, then you will be can able to apply for the youtube partnership. once you become a partner, YouTube will put ads in your video. Every time when the viewers click on your video ad, you will get money in your account.
Eligibility Criteria To Apply Youtube Partnership
➔ You must have more than 1,000 subscribers.

→ You must have more than 4,000 public watch hours in your videos in the last 12 months.
---
The Benefits Of Vlog For Growing An Audience
👉 A Vlog Builds Trust With Your Audience
➔ A Vlog Keeps Your Memories
👉 A Vlog Keeps You More Creative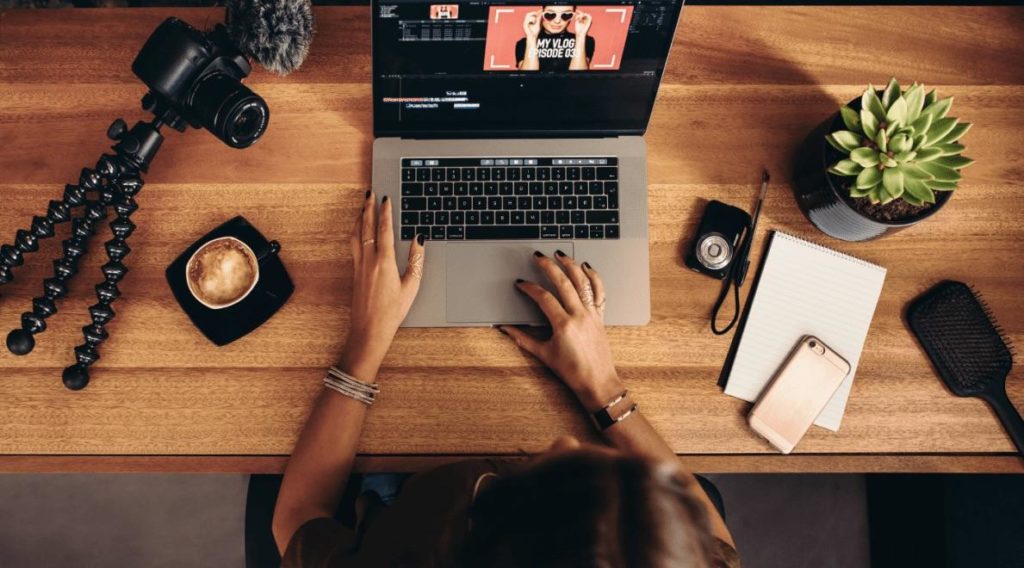 ➔ A Vlog Builds Good Relationships
👉 A Vlog Demonstrates Your Knowledge
➔ Reach A Larger Audience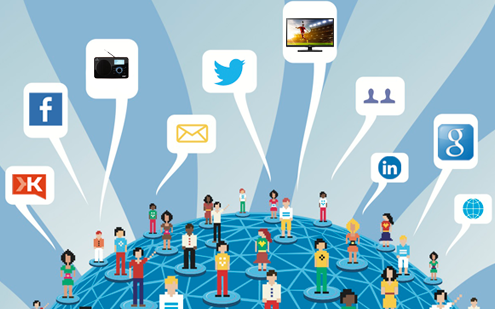 👉 More People Are Watching Videos
➔ Build A Personal Connection
👉 Build Audience Loyalty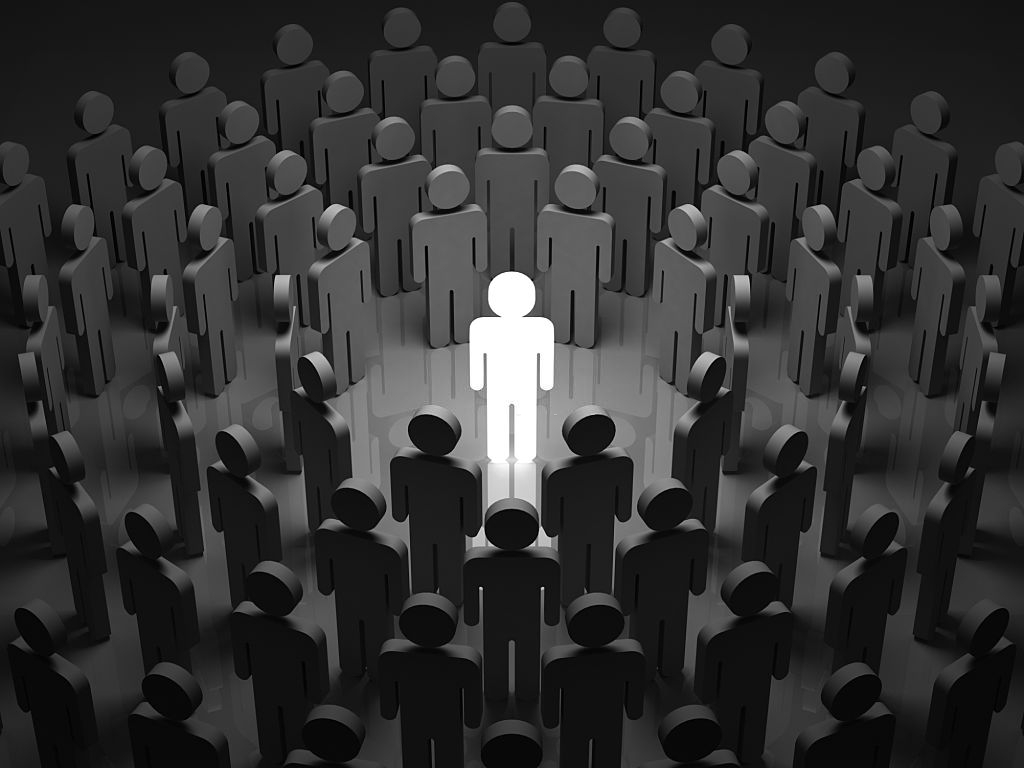 ---
Best Vlogging Gear – Types Of Equipment You Need To Start A Vlog
Best Vlog Equipment For Creating A Vlog
👉 Best Vlogging Camera – Canon Powershot G7X
For Vlogging, the best camera is canon G7X. With this, you can make high-quality videos. Get it at a reasonable price by using discount coupons.
👉 Tripod – Joby GorillaPod Hybrid
A tripod is a must-have for any vlogger. It's super flexible to take good shots.
👉 Vlogging Microphone
Being a vlogger, this is a must-have equipment. The MicroMuff helps to reduce horrible wind noise. Super simple & effective.
👉 Spare Batteries For Vlog Camera
Canon G7X doesn't have the best battery life. I recommend you get one or two spares batteries.
👉 Best Drone For Vlogging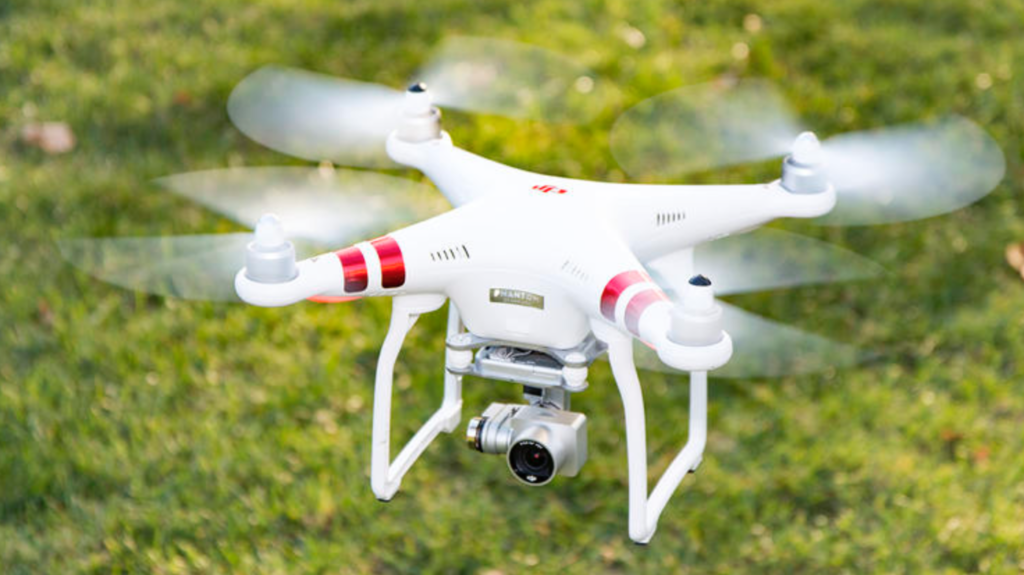 The drone is a gear that can add value to your vlog.
👉 Vlog Editing Software
Final Cut Pro X is the best video editor & great starting product and I would highly recommend it.
👉 Video Compressor
The compressor is the best gear as it left your video of the same high quality without the huge file size!
👉 Photoshop For Vlogging
Photoshop is great for creating nice thumbnails for your videos.
👉 Music – SoundCloud For Vlogging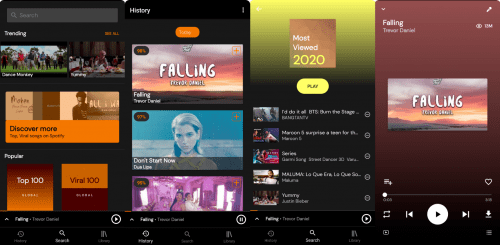 The best-ranking vlog is a combination of music and video with Soundcloud.
Final Words
In the modern epoch, Vlogging is overtaking other modes of digital marketing methods. It is becoming a career direction for many people.
vloggers are making more money than any regular jobs that we know. That's the reason why more people are switching their career direction to vlogging.
Therefore, anyone can run a successful vlogging channel by following the above vlogging guide.
Just one thing I want to say keep making awesome videos and have patience.

Content Inditer | Fond of exploring my Innermost phrenic Conceptions to engender content that will evoke deep relatable emotions and ardency in others.