YouTube is the second most used website after Google. There are approximately 2 billion people from all over the world who are using YouTube on a regular basis for entertainment, for work and for many other reasons. It is basically a social media platform that can help you to bring all your targeted audience at one platform. YouTube Marketing can be considered as the best source for brand promotion as no matter which social media you are using be it Facebook, Instagram, Twitter, at the end of the day, your day is incomplete without watching videos on YouTube.
Types Of YouTube Videos For YouTube Marketing-
Based on some broadly categorized niches types of YouTube Videos are considered as-
Videos describing the reviews of the product

Funny Videos Or Pranks for creating humor

Video Games Walkthroughs –Essential For Gamers

How-To Tutorial Videos

Videos on Educational Topics

Vloggers Vlogs- More Engaging Content

Videos On Celebrities Trends & Gossips
YouTube Marketing Types
It's time to start doing online marketing directly through YouTube. There are two different ways you can do YouTube Marketing. One is TraditionalAdvertisement and another one is Influencer Marketing.
Traditional Advertisement
This method is very old. Just pay YouTube to show a quick advertisement for your company, and whenever someone clicks on your ad, you will be charged a fee. In return, you will get a lead driven to your site. This traditional marketing is a little bit expensive. The worst part about this marketing is YouTube gives an option to its users to skip those traditional ads. So it's very easy to do YouTube marketing with traditional ads, but the results are not so good. This is the reason why skilled marketers now leaving it behind.
Influencers Marketing
As traditional marketing is leaving by many marketers, a new form of marketing showed up in the marketing i.e influencers marketing. The thing I like the most about this marketing is that it markets your brand without bothering your target audience. These days most people subscribe to YouTube certain channels and watch their videos every single day. And thus they start being influenced that You tuber which ultimately gives his/ her authority over their emotion. So when someone markets their product, people take it more positively because they trust on you tuber. So this opens up a new opportunity for marketers.
The YouTuber or YouTube Marketing Channel that has gained more targeted audience get more collaboration opportunities as many sites send invitations to them for working as a joint venture. They pay an adequate amount to the YouTuber for promoting their brand. It is a good source of expanding the outreach of the brand around the globe and the YouTuber has already a large fan base. And thus it is very effective to get effective and fast results.
Why YouTube Marketing Is A Beneficial Tool?
YouTube marketing enables the business to gain more exposure to the business on the web. It lets to gain a vast audience that is targeted for your business towards it. YouTube Marketing proves to be a beneficial tool due to the following aspects-
1. Better Reach To Vast Audience-
YouTube videos are the best source of reaching to the other boundaries of the world in a while. It increases the outreach of the business to the global level as it is being used in many countries and several different languages to make it familiar with everyone.
Google in its recent updates has declared that video optimized websites have chances to rank high in Google Search as YouTube results are also shown in Search Engine Result Pages.
2. Developing Own Web Identity-
With YouTube, it becomes quite easier for a business to develop its own identity. Videos are considered to be a better source of explanation of the product or of the business. Videos are more attractive and grasping the attention of the viewers that leads to gain the viewer's interest in your business. Ultimately, it leads to the development of your identity on to Google and YouTube.
3. Enables Cross-Platform Marketing-
YouTube videos can be shared with the multiple platforms be it of social media accounts or any other by just a video link that ultimately gives wide exposure to your channel.
4. Promote Brands & Business Products-
Videos are considered to be the best source of the promotion of brand products, launching of new products, sales, and offers, etc. as it gains more relevant targeted audiences towards your business.
5. Thriving Search Engine Ranking-
As Google has owned YouTube so your videos have higher chances to appear in Google search for a particular search query.it increases the views on your videos and likely to increase the brand engagements.
YouTube SEO- Focus For Developing A Completely Optimized Channel
YouTube SEO is an important factor for increasing the rank and views on your YouTube Channel as well as your videos Google ranking. A well-optimized YouTube Channel get lets you grab Rank 1 in Google search and bring more organic traffic towards it. But, What exactly YouTube SEO is?
Let's Understand.
Planning an optimized channel for YouTube in such a way that whenever a search query that is relevant to your business or to your content is done your video must have a good ranking in Google Search or YouTube search. Well-organized and managed policy let you optimize channel on the basis of these factors-

Title Of The Video-
The title is the first thing that a viewer will see before watching a video. It should be relevant, descriptive and catchy enough to grab viewers' attention at first instance. The title should be catchy enough to raise curiousness among the viewers to watch your video. The relevant keywords are suggested to be added to the Title.
Meta Description-
Description of near about 100 characters is shown to the viewers along with the title of the video so try to write all the important points in your first 100 characters i.e. 2-3 lines. It can be anything like a relevant description of your content, video credits, necessary hashtags, etc.
Tags & Category-
Tags are the other source of including keywords in your YouTube video content. Relevant hashtags increase the chance of high ranking of the videos in search. Try to include a good mix of long-tail and short-tail keywords and don't forget to include really important keywords.
Video length-
Video length is another SEO factor of YouTube Videos. The more the length of video the more it is considered good. Good watch time helps the audience to a better knowledge of the brand and product. But it must be good in terms of the relevancy of the content as well.
Thumbnails-
Thumbnail image is the image that is viewed at first click when your video appears in the Google search. It must be catchy to grab the viewer's attention towards it and lets him/her click on it.
YouTube Subscribers-
Subscribers can be categorized in two ways- first those who subscribe automatically without watching any of your channel's videos (on your recommendation) and second those who subscribe to your YouTube channel after watching your video. Yes, there is a difference. The second type of subscribers can help to boost your video's ranking against a certain search query
Embed Videos On Your website & Other websites-
The ranking of the video in Google Search can become even better if you use the practice of embedding videos. You can also let others embed your videos on their websites by posting great and accurate content on a particular niche giving the best explanation of certain topics.
Some Tips & Tricks To Boost Up Your Search Ranking On YouTube & Google
Be More Alert & Engaging-
If you owing a YouTube channel, and then try to be more engaging in it. It can be achieved by the daily posting of videos, providing viewers demanding content, replying to the comments and questions of the viewers, etc. With this, you can have a slot of permanent viewers.
Create Unique Content-
Take Inspirations from others but without losing your unique identity. Try to build your unique identity with your unique content that is you majorly focusing on. Avoid re-creating or re-phrasing other's content as it leaves bad impacts on your viewers. Show your creativity and bind users towards your channel.
Develop Keyword Rich Content-
Try to use the targeted keywords in your video content and your website link. It does not mean overstuffing of irrelevant keywords (Avoid That).
Build Quality Backlinks-
Develop quality backlinks by embedding a high-quality video to your website. It lets you attract targeted audience and automatically boosts you ranking.
Do Not Include Irrelevant Content-
Irrelevant content leaves a negative impact on your viewers it sometimes becomes very irritating for a viewer when he/she gets something different that is not reacted to their search. It also increases the bounce rate of your video which affects your ranking as well.
YouTube Marketing Strategy
Now, you have a video, you have optimized it to your best.
But, is that enough to grab massive audience towards it?
Well, No.
You need something to increase its outreach and it can be done with the help of marketing of the video which is known as YouTube Marketing. It is the process of the marketing of your video or your channel to various platforms so that it can bring the audience from different sources as well. It gives a nice exposure to your video and may lead to getting massive viewers towards it. Various YouTube Marketing Channels that lets you plan YouTube Marketing Strategy are-
Social Media Platforms-
More than 90% of the audience has been using Social Media for any of their own reason. This 90% includes the people of all age groups. So, what can be better than the promotion of the channel on social media?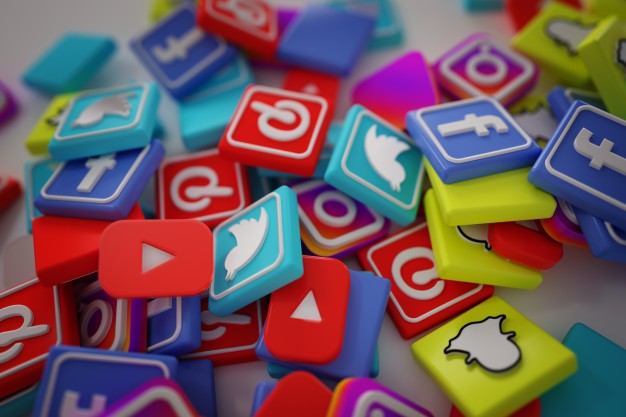 The sharing of the video is an extremely simple process. You just have to click the share button present at the below of your video. All social media platforms list will appear in front of you. Share on your required channel, the URL of the video will automatically get shorten to enable easy sharing. Try to link all your business profile with your video for better promotion. The process is simple yet very effective. Social Media Marketing is going to have wider scope in the near future so it is a good technique to marketize your YouTube videos with various Social Media Platforms.
Embed Videos In Blogs-
Another point in YouTube Marketing Strategy is to embed your videos in your website's blog posts or you can deliberately write a blog keeping in mind that you have to embed video. It can increase views on YouTube Videos and is another source of grabbing an audience from another platform.
Collaboration With Other YouTube Channels-
If possible, then collaborate with other YouTube Channels. It is a beneficial practice for both the channels as the outreach of both the channels will go at the same pace. Just make sure that the niche of all your YouTube Channel videos is the same as other YouTube Channel. It can help you to plan an effective YouTube Marketing Strategy and grab the audience's other channel's audience as well.
Be An Active YouTuber-
Be an active you tuber and access your YouTube Channel daily. Engage with the audience in a better way by giving relevant responses to their query, by answering their questions, by asking them for the feedback on your videos, etc.
You can also use Question/Answers websites to give answers to the question in the form of video. Remember, Monitor relevant questions that are going with your focused topic.
Final Thoughts
YouTube Marketing is the second medium after Google to expand the outreach of the business outside the boundaries. It is one best channels for video marketing. It gives wider exposure to your business. Now optimize and strategize your policy strong and grab the rank 1 of Google as well as YouTube
Writing is expressing your mind through words. Being a content-writer I always try to script the best of my knowledge about the topic in the form of blogs, articles, and content.