In this modern era, everyone is using youtube and has their own channels. Youtube is not just for fun or entertainment, it is also a good platform for information. Every minute a lot of videos are uploaded to YouTube. From the last two years, the number of people watching YouTube per day is up to 40%. So now the question is how you can increase YouTube subscribers for your channel? Let's read this in details:-
As we all know YouTube is all about subscribers and for success it is necessary that you have enough subscribers. The more subscribers you have the more chance that you will get engagements, likes, and shares. The question is how to get subscribers fast and how to increase YouTube subscribers through some strategic work. In this blog, I am going to share the 8 fastest ways to double your YouTube Subscribers.
One more thing to keep in mind that don't buy YouTube Subscribers because many of the accounts are fake and they are less interested in your content that you have shared on your YouTube channel. In short, don't waste your time to buying YouTube subscribers.
In this article, you will know about the strategy of YouTube Marketing. By the end of this blog, you should have a good sense of how to get subscribers on YouTube.
8 Ways To Get YouTube Subscribers
Create Engaging And Informative Content
People love to watch videos on Youtube so before publishing any video on Youtube make sure that your content is engaging and informative. Follow these steps to create better content:-
✔️ Build your content according to your audience's taste.
👉 Pre-planning is important to cover all the relevant points of your video. Just in case if your video is too long then break it down into several parts.
✔️ Explain your video in simple words and make sure that you are adding examples in your video. The more examples you added to your video the more chance people will understand what you are trying to say. Always use examples that are from high-quality sites.
👉 Don't forget to add visuals to your content.
✔️ Start your video with the most interesting hook as we have seen in movie trailers. This way people love to watch the rest of your video.
👉 Don't copy others, your content must be unique and you will get more engagements.
Create And Publish Video Frequently
If you want to increase your subscribers, publish your videos frequently. It is important to publish your videos from time to time. Suppose if you have not published your video in the last two or three weeks, people would not want to subscribe to your channel.
Those who subscribed to your YouTube channel will get notifications whenever you posted something on YouTube. When someone received your email or notification once in a week, they will definitely visit to your channel to watch your video especially if the content is providing information. Getting higher engagement, likes or subscribers is no more difficult now because if you use a fixed frequency strategy. When your content is published, it is necessary to optimize them. So let's read about how to grow subscribers on youtube.
Optimize Your YouTube Videos
The next step for YouTube marketing is optimizing your YouTube videos. It helps your content rank higher on YouTube. Those who watch your videos also interact with your content. If you want successful YouTube marketing make sure that your videos reach the right audience. So follow these steps to optimize your videos such as Meta title, Meta description, video, and many other Meta tags.
Title
As we all know higher ranking means more youtube subscribers and more views. When you use the exact keyword on your video title, this will helps you in rankings.
Description
Every video is incomplete without a description. Make sure that you write complete information for your videos like links, keywords, and timestamps. Now the question is what are timestamps? Basically, timestamps give a section of videos where views can directly watch videos and jump right to them. Don't forget to link your videos with other videos. This will helps you to keep your content engaging.
Video Tags
Video Tags are the most important thing in YouTube Marketing. People will find your videos easily with video tags. Here are some more ways to optimize your channel
👉 Upload a Thumbnail

✔️ Upload a transcript of the video

👉 Always add a start screen and end screen of your YouTube videos
If you think optimizing your videos is enough for getting YouTube subscribers, then you might be wrong. It is necessary to optimize your YouTube channel also. So here I am going to share how to increase YouTube subscribers by optimizing your YouTube channel.
Optimize Your Youtube Channel
To increase your YouTube subscribers, you have to optimize not your videos but also your channel too. Let's read how to increase youtube subscribers fast:
Create A YouTube Trailer
A trailer gives an idea to your audience that what your channel has to offer. With a trailer, you can give your audience an idea about your brand, videos post, a taste of your future videos, release schedule, and so on.
Design Your Channel
Your channel looks interesting when you use appropriate channel keywords, your channel descriptions, and of course your channel art. When you write eye-catching content, make sure that you use keywords and channel descriptions also. Youtube SEO factors depend upon your channel keywords so always write 100-150 characters of your channel description because it is shown next to your channel on search results. Also, add a call to action at the end of your description.

Add Sections & Playlists On Your YouTube Channel Home Page
If your channel is loaded with lots of videos then organize them properly in a sequence manner. The other way to optimize your playlists is by adding the right kind of keywords, titles, and descriptions. Videos that have higher engagements and likes feature them on your homepage.
Create High Quality Videos
Nobody likes the poor quality of videos and audio. So follow these steps that will help to build your brand reputation as a professional.
✔️ Choose the quiet atmosphere where you can record your video easily without any disturbance.
👉 Use a good recorder so that the audio is clear. There are many DSLR cameras or Smartphones available in the market which is good for recording.
✔️ Always choose the green background and use studio lights during recording your video.
👉 Practice is important. Before recording rehearsal is important and cover all the relevant points.
✔️ Use jump cuts and slow motion wisely to accentuate some parts of your video.
👉 Set your camera on tripod and shoot your videos horizontally.
✔️ For video editing, choose the good software like Adope video editor.
👉 Finally watch your video carefully and remove all the errors.
Add Watermark To Your Videos
YouTube gives you an option to add a watermark to your videos. One of the best ways to attract your audience to subscribe to your channel. A watermark can be a brand name, logo, and call to action.
Engage With Your Audience
When you interact with your viewers, it gives a good impact. It's a great opportunity to increase YouTube subscribers. So engaging with your audience is important. When someone watches your video, thanks to them at the end of your video and give them an idea for more informative videos. Reply to your viewer's comments and create new videos based on the comments. For higher engagements live streaming is a good way to interact with your viewers in real-time.
Promote Your Videos In Various Platforms
Not only in Youtube, increase your subscribers from other platforms too. You might be thinking how is this possible. Well, it's a smart idea to promote your videos on other platforms too and increase your youtube subscribers.
Social Media
One of the most powerful tools that increase your youtube subscribers. Facebook, Instagram, Reddit, Twitter are the best places where you can start. Post your video with links on various social media sites.
Forums & Blog Discussions
Participate in forums and blog discussions and add your youtube link whenever the topic is related to your video. Make sure that you join high Question and Answers sites and post your answers regarding to your video. For example: If you are discussing about Digital Marketing, then you can add your digital marketing video on what is digital marketing? in the comments along with what you are trying to say.
Link Building
Link building is important in digital marketing. Search the websites that are relevant to your content and collaborate with them to get backlinks. Another way for link building is a testimonial. Find testimonial link-building websites where someone provides a testimony by linking to your video. Don't forget to collaborate with other youtube channels.
Influencer Marketing
Influences have genuine subscribers so it's very easy to increase YouTube subscribers through influencer marketing. Collaborate with famous influencers and tell them to promote your brand on their videos, this way you will get a lot of subscribers very easily. This youtube strategy is very effective.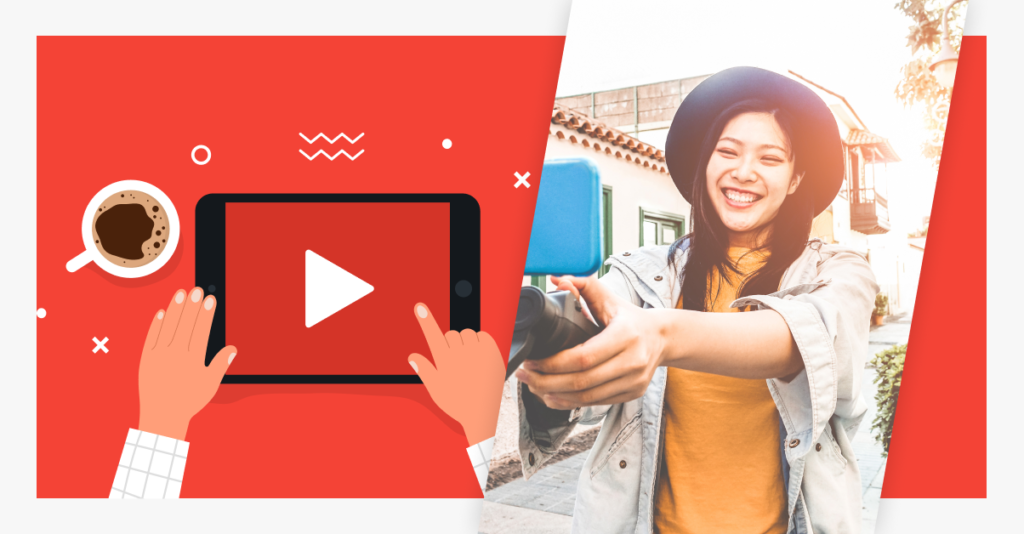 Email Marketing
Email marketing is also the best way to reach lots of people in one go. So send an email today by adding your YouTube channel link in your email signature.
Other Ways To Get YouTube Subscribers
👉 Join community groups and share your link on those groups.
✔️ Publish your videos in reputable video directories.
👉 Bookmarking your videos on various bookmarking sites such as Reddit, Folkd, Plurk, Diigo, StumbleUpon, and much more.
✔️ Embed videos on your blogs.
👉 Promote your other videos by ending the video.
✔️ Interested to know more about social media marketing, read this full blog
Conclusion
I hope you will get enough information regarding YouTube marketing. Try these strategies today to reach your youtube goals. If you want a great number of subscribers, you have to produce good content and optimizing key areas. Want to know about in-depth knowledge of youtube marketing? Choose our advanced Youtube marketing course to double your Youtube subscribers. If you know some more ideas to increase youtube subscribers, give your answer in the comment section below.