In this blog, I'm going to compare the best SEO tools: SEMrush vs Ahrefs.
SEO tools are now the basic need for every online marketer. But, how you come to know which is better Ahrefs or SEMrush? So if you're looking for SEO tools comparison in detail, you've come to the right place.
What Can These Tools Do?
Ahrefs and SEMrush are digital marketing analysis tools. These SEO tools are software as a service (SaaS) companies.
So, you can use it for making audit reports, backlink analysis, URL rankings, competitive analysis, and many more.
SEMrush
SEMRush is an SEO tool for competitors' analysis. It helps you in preparing keyword strategy, provides backlinking opportunities, and many more features. SEMrush is a trustworthy tool all over the world.
Here's a list of SEMrush Features:
➢ Get millions of keyword ideas.
👉 An SEO writing assistant.
➢ Position tracking of website.
✔️ Advertising research with ad budgets
➢ A site audit to determine your SEO health.
👉 Find keywords
➢ Social media tracker
✔️ A content analyzer
---
Ahrefs is an SEO tool for keyword research, competitor analysis, keyword rank tracking, and other related features. It is one of the most preferred digital marketing analysis tools.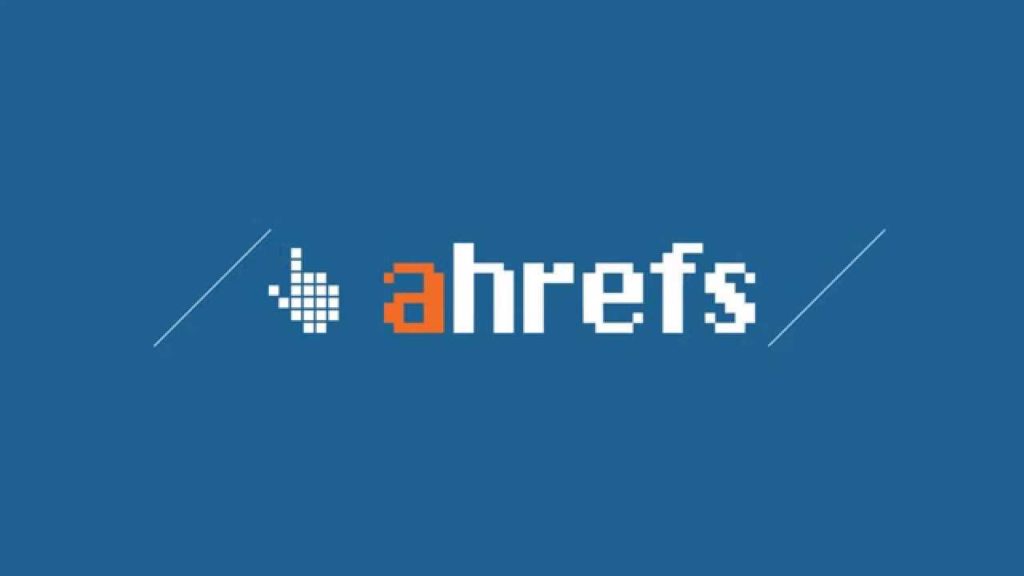 Here are some of the best Ahrefs features:
✔️ Long-tail keyword research.
👉 Competitor Analysis
➢ Backlink tools for analysis and backlinks from good sites.
✔️ Traffic analytics.
➢ Ahrefs keyword explorer to find the best ranking keywords.
👉 Rank tracker for search engine.
✔️ Simple & Easy to use dashboard and interface to determine the health of your website.
➢ Alerts for backlinks and new keywords.
👉 A site explorer for an in-depth look into backlinks.
✔️ A content explorer with excellent suggestions.
➢ Domain comparisons.
👉 Reports with charts.
✔️ A site audit, a great feature for finding SEO issues.
Let's do this!
---
Ahrefs Vs Semrush – Keyword Research
Keyword research is the most basic and important SEO tasks. If you want to make a lot of money, you need to choose the right keywords. The best way for keyword research is the content gap analysis, and, both tools have this. So let's put them together – Ahrefs vs SEMrush!
In the first image, we have Ahrefs, with 14,602 keywords:
In the second image, we have SEMrush, with 17,830 keywords:

Conclusion – Winner "TIE"
Hence, these two best keyword research tools are almost the same in the keyword research comparison. But, SEMrush can search for PPC and PLA keywords, whereas Ahrefs doesn't. So if you're looking for more keywords, then semrush keyword research is comparatively better.
---
Ahrefs Vs Ahrefs – Backlink Analysis Tools
Another SEO tool is analyzing competitor backlinks. It helps you to get link building opportunities. This tool also sees which of your pages has the highest authority for internal linking.
Below is the Ahrefs backlink report of our page. It shows 139 backlinks from 40 referring domains.

Now let's compare this to SEMrush:
SEMrush shows 161 backlinks but only 17 referring domains. so, SEMrush doesn't pick up very low-authority sites and highest authority sites.
Conclusion Winner – Ahrefs
Ahrefs has more complete backlink data. SEMrush is not as reliable as Ahrefs.
---
SEMrush vs Ahrefs – Content Explorer & Topic Research
Every website ranks for its keywords used on the web pages. So, when you need to create content for link-building purposes. In those cases, the Ahrefs Content Explorer and SEMrush's Topic Research tool are in use.
You can use this tool for:
👉 Trending Information
✔️ Data-driven content research
➢ Link building
Here's a video, you can understand it much better
Below is a SEMrush video of how to use. It's worth watching.
Conclusion – Winner Ahrefs
Ahrefs content explorer tool has more features than SEMrush's, but both SEO tools are great.
---
Ahrefs Vs Semrush – Rank Tracking
Rank tracking features is one of the best SEO tools. In the case of Ahrefs, you can track ranking for specific keywords on specific websites
You can keep track of the competitor's website rankings. Also, determine rankings for certain locations or devices. Moreover, you can analyze the traffic you get on your website. It is not 100% accurate, but it's quite close. SEMrush's results are almost the same. It has many same features as competitor tracking and location or device-based rankings.
Conclusion – Winner "Tie"
Ahrefs and SEMrush are almost the same. The only difference is that Ahrefs' rank tracker has a simple UI. So it is easier to check important information.
---
SEMrush vs Ahrefs – Browser Extensions
Both SEO tools have browser extensions that check the website's domain authority. Also, estimates backlinks and other information. The only difference is that SEMrush's browser extension ( SEOquake ) is free. whereas, Ahrefs SEO Toolbar is not free
Here's what the SEOquake bar looks like:
It shows:
👉 Pages on Google index for the site
✔️ Backlinks pointing to a page
➢ The site's Alexa rank
Let's compare that to Ahrefs toolbar:
In Ahref Toolbar, these stats are much more useful. If you tap any of them, it opens in Ahrefs and you can see more detailed information.
Conclusion – Winner Ahrefs
SEMrush's toolbar looks outdated. Whereas, Ahrefs is the winner.
---
SEMrush vs Ahrefs – User Interface & Ease of Use
The user interface is important as Ahrefs' UI is fantastic. All other SEO tools present information in such a way that one can get familiar. Hence, Ahrefs features are easy to use.
Here are some of the images of Ahrefs different tools and UIs:
Dashboard
Site Explorer
Ahrefs Keyword Explorer
Here are some images of the various SEMrush SEO tools:
Dashboard
Domain Overview

Keyword Magic Tool
Conclusion – Winner Ahrefs
Ahrefs' UI is better. It gives you some options per page, which makes it easier to use. Also, it presents data in a simple way.
---
SEMrush vs Ahrefs – Packages & Pricing
First of all, Ahrefs pricing has four plans you can choose from:
The Cheap Ahrefs Lite plan has fewer features. You can only get the keyword positions up to position 20. The standard plan is a better option.
Note: The annual plan saves 20%.
Now let's look at SEMrush pricing:
The SEMrush Pro level plan is not as limited as Ahref's Lite plan.
Note: Paying reduces these costs to $83, $166, and $333 per month.
Conclusion – Winner "Tie"
Both SEO tools have similar pricing plans. hence, both are great but Ahrefs lite plan has fewer features.
---
Our Conclusion on Ahrefs Vs Ahrefs: Which Tool Is Best For You?
We have compared both SEO tools: Ahrefs vs SEMrush
Now My Conclusion is:
SEMrush is a great option for business owners who need a tool to accomplish many tasks. For instance social media, SEO, SEM, and content marketing. Ahrefs is the best option for digital marketing agencies and SEO professionals who don't need other tools.