People who have basic knowledge about SEO are acquainted with the term Keywords. These are the words that make it possible for a website to rank on the search engines like Google or Bing. Achieving the top ranks on Google is not as easy as you think, but not that hard too, if you have the in-depth knowledge and vital tools, then you can ace any campaign and do wonders. You need to have keyword rank tracking software that will keep updating you regarding the rank for your site on SERP. Here you need to know that ranks are based on how good the keyword stuffing is. Your company has to work on SEO consistently to improve progress and get higher ranks.
Why do you need Rank Tracking Software?
Rank tracking software enhances visibility and work toward the expansion of your business and also, allows you to keep an eye on your competitors. Tracking your competitor gives recommendations about what more can you add and at what points your website lacks. It is capable of suggesting more keywords and it constantly works toward upturning the business. Let's dive into each point to have a closer look and better understanding of these tools and their benefits-
Stimulates Visibility of the Site– Rank tracking software will inform you about the current and previous status of the website. You can use that data to work on the growth which then, directly increases the visibility of the websites among people.
Track Your Competitors– Having the knowledge of what your competitors are doing and where you are lacking is a huge task and these tools will help you to do that with utmost perfection. This will give you the ideas and scope of improvement.
Monitor the Ranking– The basic and very obvious job of rank tracking software is to chase the position of your website on the search engine result page. By keeping a record of the rise or downfall, you will be able to search the loopholes and strengths and then work accordingly.
Add New Keywords– While conducting the research, you will come across many new keywords and other similar words on which your website can rank or perform even better. It increases your chance of getting the spotlight which you require to secure the top position on SERP.  
10 Best Keyword Rank Tracking Software for SEO
SE Ranking
This tracking tool works on all devices without leaving behind any search engine like Google, bing, yahoo, YouTube etc. With all these at its side, it also chase Google Map results, SERP features like videos, snippets, etc., and Google Ads rankings. SE Ranking is the best rank tracker tool that has the feature of sharing the information with the client, and that builds a reliable relationship between your company and the client.
Features of SE Ranking
Allows you to analyze the ranks of other websites
You can compare 5 websites at a time and get the details
Tool has good security system that means free keyword tool cannot extract information
You can get SEO data and use it to your benefit
Allows you to share access with team at different levels
SE Ranking Pricing
This tool offers a free trial for 14 days. The pricing begins at $31.7 per month.
---
AHREF
AHREF is one of the most appreciated tools among SEO experts and analyzers. This tool has a whole package for the companies. It includes keyword research, site analyses, rank checking, keyword extraction and many other features. Moreover, this SEO keyword monitor has its own academy which includes lessons so that you can perfectly access the tool. It fits in the category of top tracker tools.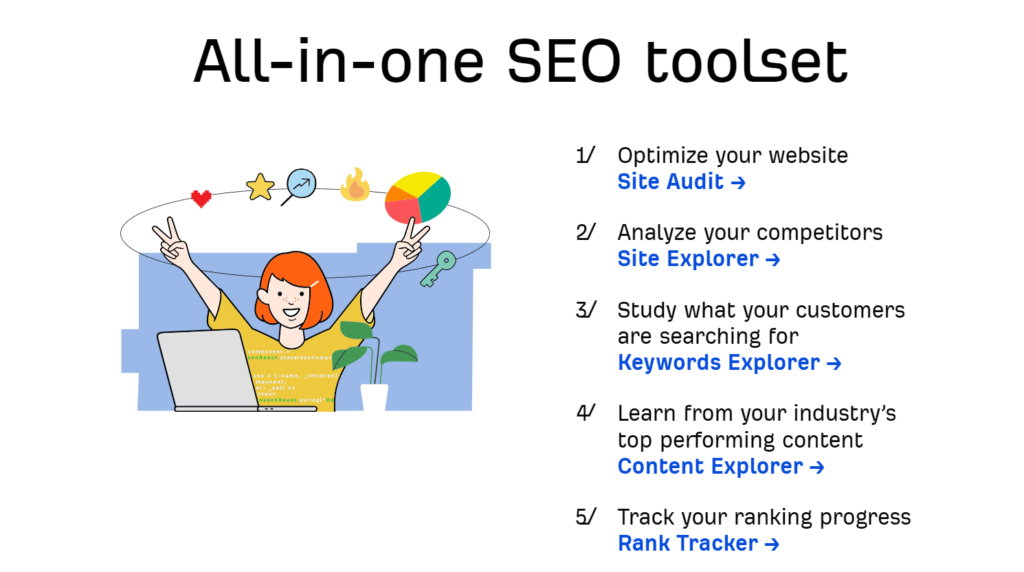 Features of AHREF
Amateurs can also use it with an ease and create results like pro
It is supported in 171 countries and have more than 5 billion keywords in stock
Shows the previous and current data in graph, which makes it easy to analyze
Have the options of checking organic traffic value and paid value too
Quick to access and can take your SEO to another level
AHREF Pricing
This tool has 7 days trial pack for $7
---
Moz
Moz is another tool that is the Best rank tracker and ideal choice for rank tracking and keyword management. This tool has multiple features and suggests the suitable keywords on which your site should rank. Other than the feature of keyword explorer, it offers various free tools too for SEO. It analyzes keywords on the basis of their search volume and provides the best-suited results. It is a highly useful SEO reporting tools
Features of Moz
Provides high impact suggestions
Easy to track and analyze ranks on SERP and performance
Search most relevant keywords and make a list to save them
Prioritize long tail keywords to get better results and beat competition
Accessibility is quite simple and anyone can learn to use it
Moz Pricing
This tool offers a 30-day free trial and consists of 4 plans.
---
SEMrush
SEMrush is a tool that has the work easier for all the rank trackers and SEO analysts. This tool contains multiple tools in it to provide a full pack of the SEO game. For tracking the rank, it has further three tools that chase the rank to enhance your digital presence online. Rank tracking is a vital thing and that is simply visible because nearly half of the tools for digital marketing are associated with keyword research and rank tracking
Features of SEMrush
The feature named position tracker helps in tracking your Google campaign, position and competitors
Tool named sensor provides alerts whenever goggle changes its algorithm and it informs you about it
Ranks- it tells you about highly responsive and beneficial domains in the context of different countries
SEMrush has specific tools tailored for successful PPC campaigns only
It allows you to add negative keywords and provides CPC data and also provides volume of words locally
SEMrush Pricing
---
RankTracker
Whether you need a rank tracker, keyword explorer or you need competitor analysis, Ranktracker is the one-stop solution for all of this. You are not required to be a big-budget businessman to use this tool; it is feasible and available for both small businesses and large scale businesses. It scans the globally provided data to extract out the best results for you and that is why it is one of the best rank tracking tools.
Features of Ranktracker
Add filters to get personalized results and words
The features inside it are SEPR checker and keyword explorer
It perfectly provides solutions to all SEO related requirements
Provides real-time updates for rank tracking system
This tool has combined data with majestic and moz to increase accuracy
Ranktracker Pricing
---
SiteChecker
The next amazing tool which you need to know about is, Sitechecker, the best rank tracking software which has been providing outstanding, genuine and timely results to its audience. It provides results on SERP of Google, Yahoo, Bing and Yandex with utmost perfection. It allows you to add filters and then select words and create a list of all the words altogether.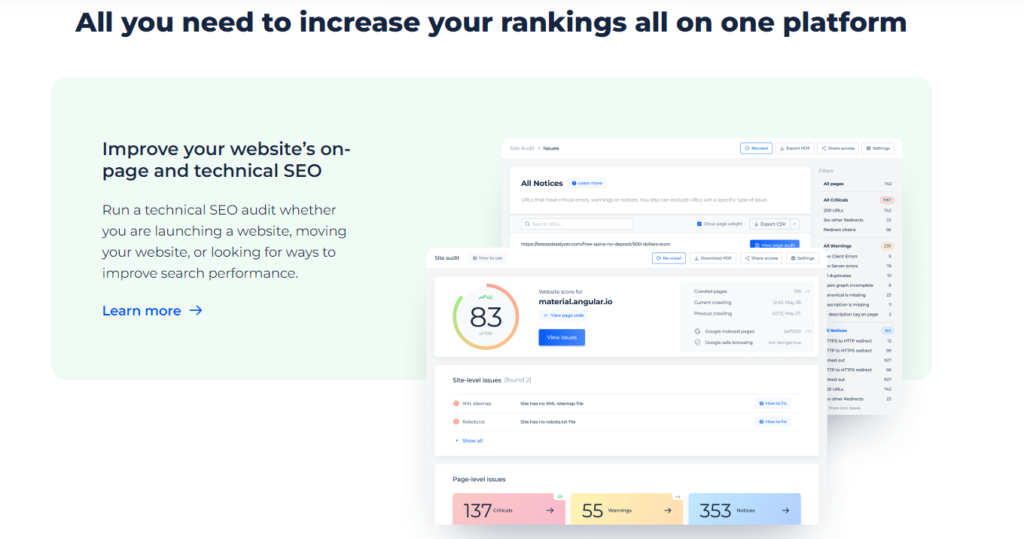 Features of Sitechecker
The design and features are user-friendly and easy to understand
Data is provided in tabular format which makes it comfortable to understand
It has a feature to create calendar for timely check of ranks and results
It highlights all the points on which you should work on
You can analyze the results of the page if you have made some extra efforts
Sitechecker Pricing
It has three plans which differ on the basis of a number of site checking and keyword analyses.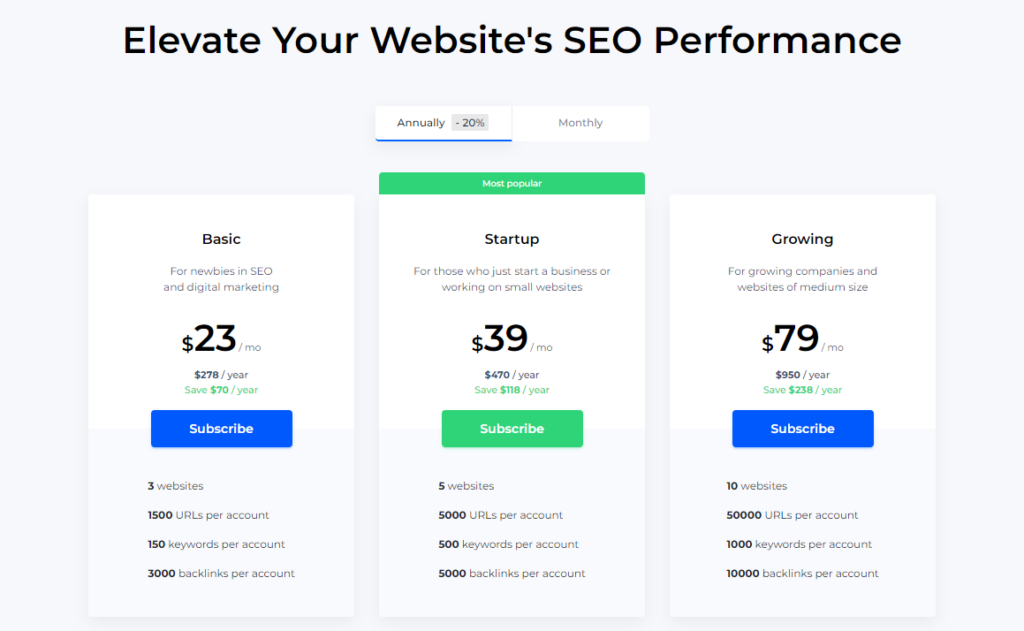 ---
SERPWatcher
Highlight your website and ranks in top position with this amazing rank tracking software which gives you unbelievable outcomes in no time. SERPWatcher has features of advanced technology and simple too so that, all kind of companies and people can use it. It has the best SEO rank track results too, which allows you to perform amazingly.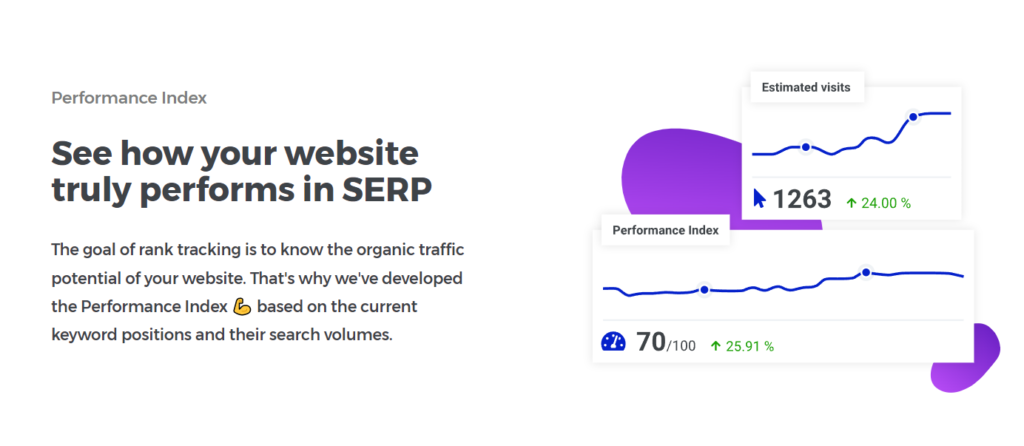 Features of SERPWatcher
Provides results based on location
Excellent user interface for easy accessibility
Supports both mobile and desktop usage
Covers more than 50 locations to provide data
SERPWatcher Pricing
It offers 10 days free trials to the clients.
---
Nightwatch
Analyze your website and increase the organic traffic with the most appreciated and utilized tool- Nightwatch, demographic location is no bar here. It provides organic results to the local and global searches. This tool helps you to get better results, more clients and higher reach with its high-end services.
Features of Nightwatch
You can import the data to any use in an easy way
More useful for local keyword research
Get the analysis report of top tools like Google analytics, keyword planner, search console
Discover better words which improves your discoverability
Guides you in making good and impressive strategy
Nightwatch Pricing
It offers 14 days free trial too.
---
Serpstat
Serpstat is suitable to optimize the PPC and SEO campaign and is a help to all the SEO experts. It provides in-depth knowledge of the competitor's website using its multiple tools and allows you to use data for your improvement. You will get to know about the keyword difficulty level, volume, usage etc which will then provide the most useful words
Features of Serpstat
Provides real-time data of site ranking
Data is well organized so you understand properly
Allows you to integrate with other tools to provide better services
With its website seo checker extension you can analyze other's site also
Serpstat Pricing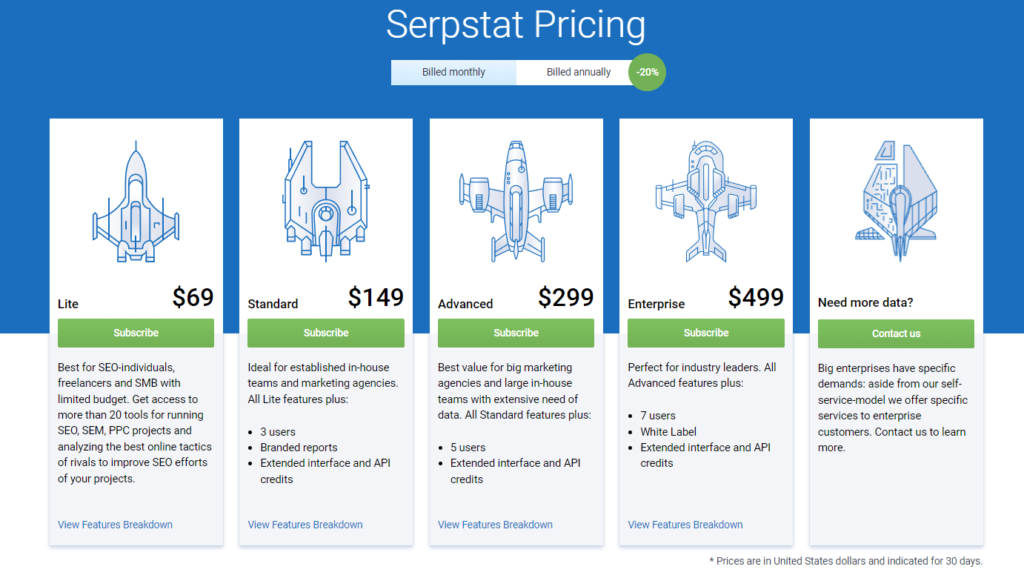 ---
SEObase
Our next rank tracking software is SEObase which is used by thousands of people to check the position of their website on SERP. By chasing the position, you can work on it by adding new and high performing keywords. It will let you add words that will then perform and take the ranks to new levels.
Features of SEObase
Reliable and quick results
You can filters to get organized results
Transfer your results to make a sheet
Allows you to track daily for better understanding
Seobase Pricing
It has a free version that includes limited access but you can try if you don't take a risk with money
---
Conclusion
The rank tracking software is vital to track the position of your website on the SERP to boost performance. Businesses must have at least one tool to check their performance and position. Tracking tools comes with so many additional tools like keyword explorer, keyword volume checker, site explorer, site analyses, rank tracker etc. Here are a few most popular and useful tools which you should use to get better results. Read this article, share your reviews and suggest other valuable tools with us.
List Your Software
If you have any other amazing rank tracking software then make sure to share that with us. We will analyse your software and will list it in this article. Our audience will get to know about other amazing tools too. Send your pitch at info@amritsardigitalacademy.in or you can submit it too.
Content Inditer | Fond of exploring my Innermost phrenic Conceptions to engender content that will evoke deep relatable emotions and ardency in others.