If you are a beginner and want to know about affiliate marketing then you should explore and join some best affiliate marketing forums that will help you in growing your online business.
Why Do Affiliate Marketing?
Pay for performance and sales

Low risk

Limited start-up costs

Grow brand awareness

A different income stream
Good return on investment

Consumers trust their brand ambassadors

Creates valuable partnerships

Time saving on marketing

Leveraging different skill sets
Affiliate Marketing forums are the platform where a lot of conversations are being happened regarding affiliate marketing business. You might get your every solution thereby discussing your relevant Queries.
The Real Facts About Affiliate Marketing Forums
It's a time of technological development, progress, and overall innovation
Some people believe that forums and affiliate marketing communities are old style and obsolete, but they still play an important role in Affiliate Marketing.
✔ A fundamental part of an affiliate marketer.
✔ Affiliate marketing courses work as affiliate marketing tools.
✔ Gain valuable information, affiliate conferences, and find business partners.
✔ Learning never stops for successful marketers
✔ Partners, investors, employees, and freelancers
✔ Unique ideas
✔ Outsource different projects
That's why this article matters and you should read up and register in at least one online community.
How to Decide Which One to Pick and Join?
Don't worry! Trust me. I'll help you. I know which one's are the best to join.
Ready?
Let's go!
Why Should You Join an Affiliate Marketing Forums?
Affiliate marketing communities provide you access that offers affiliate marketing techniques, new methods, and also give you the help and the motivational support you need to be successful in affiliate marketing.
Every affiliate marketer should have the ability to always be able to learn something new. That's why I decided to write a blog about forums – they're the best source of information out there.
Affiliate Marketing Forums Provides
✔ Tutorials and Case Studies
✔ Anyone can talk with Bloggers
✔ Guides for Affiliate Marketing
✔ Video content and Written Lessons
✔ Easily get JV Partners
Quick Tips for Affiliate Marketing Forums
✔ Read Rules and Guidelines carefully.
✔ Participate in the discussions to add value and ask questions if you're a beginner
✔ Help others before advertising the brand.
✔ Give a website link in your signature.
✔ Add your accurate profile description to help others understand products, services, and offers.
✔ Do research work before posting a new blog.
List Of Best Affiliate Marketing Forums:
I have included free as well as paid forums in the list which can be game-changer in affiliate career:
Here's the list for you:
➸The most popular affiliate forums that deserve to be in the top 10 is AffiliateFix.
➸ It is totally free to join as well as beginner-friendly. It covers a number of training and tutorials on getting started with affiliate marketing.
➸ Managed topics and conversations.
➸ Some of the fundamental sections in affiliate fix- Case Studies, Success Stories, step-by-step tutorials
➸ AffiliateFix is traffic sources that reveal the ways of getting traffic using PPV, PPC, mobile marketing, eCommerce, display media, SEO.
➸ It also combined information about video marketing, search engine optimization, and even cryptocurrency.
If you are looking for a forum that provides stuff for your affiliate marketing objectives, this may be the one you want to check out.
POPULAR TOPICS: Video Marketing Traffic, Cryptocurrency, Tracking, Offers, Angles, Triggers, PPV, PPC, Mobile Marketing and SEO.
COST TO JOIN: Free to join
ESTIMATED MONTHLY TRAFFIC: 100k/Monthly
DOMAIN AUTHORITY: 39
---
➸ An authoritative forum which continuously improving and expanding the forum
➸ The aim is to turn out an immensely valuable place for information for affiliates.
➸Developed in January 2011
➸ One can easily learn from case studies, tutorials, Guides, high-quality information on multifarious topics
➸ Experienced and newbie affiliates can be able to start their first campaign online.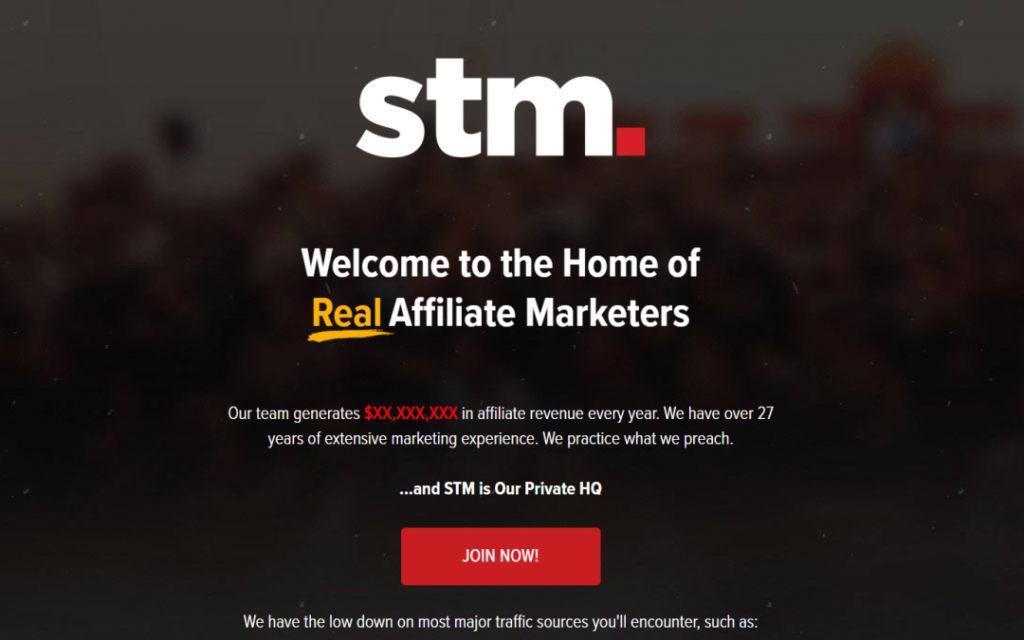 ➸ Unique features like higher education, host conferences, and local networking events for CPA Affiliates
➸ Derived by successful affiliates who share the best strategies.
➸ It represents services and information in three languages
It is a premium affiliate marketing community that is a little bit expensive but highly recommended.
POPULAR TOPICS: Social Media Ads, Leads Conversion, SEO, Tracking Campaigns
COST TO JOIN: $99
ESTIMATED MONTHLY TRAFFIC: 150K/Monthly
DOMAIN AUTHORITY: 4
---
➸ it's an affordable affiliate marketing forum
➸ The knowledgeable platform for beginners and professionals
➸ AffLift has useful information as well as friendly community members.
➸ It's a private forum that was made by Luke Kling, popular in the affiliate marketing world.
➸ Get familiar not only with the member but also with Luke.
➸ One can take his affiliate marketing skills to the next level
➸ There is a Tracking software for optimizing your campaigns
4500+ users are registered with over 5000+ messages in the forum. So, at affLIFT, you will get lots of affiliate marketing tips and tricks from this affiliate marketing course
POPULAR TOPICS: Affiliate Marketing Guides, Case Studies, Interviews, Follow Alongs, Content Samples for Marketing, Campaign Optimization Tools
COST TO JOIN: $20/Per Month, $100/ 6 Months, $350/ Lifetime Membership,
ESTIMATED MONTHLY TRAFFIC: 110K/Monthly
DOMAIN AUTHORITY: 31
---
➸ This is that forum that every affiliate marketer must-have.
➸ Affiliate marketing community started by iAmAttila
➸ In this, there are intelligent and collaborative members who have been working together.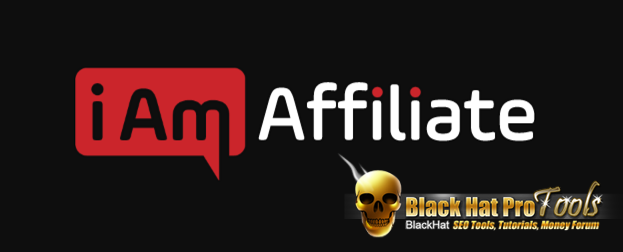 ➸ You will come to know methods, tips, and tricks on traffic sources like Google, Native, Facebook.
➸ Many traffic sources and methods that people are sharing on a daily basis
➸ Funds are worth it to get access to this affiliate marketing forum.
➸ Members can utilize these methods in their day to day basis to make a living
Do you want a fast-track on affiliate marketing, join Iamaffiliate community now!
Popular Categories: Google SEO, Affiliate Marketing, PUSH, Mobile, Facebook, and Unique Traffic Sources.
COST TO JOIN: $49.95/month
ESTIMATED MONTHLY TRAFFIC: 100K/ Monthly
DOMAIN AUTHORITY: 09
---
➸ it's an Interactive forum.
➸ Important Topics covered from SEO to affiliate, social, blogging and many more.
➸ All the time The active forum for serious affiliates and marketing experts
➸ Every affiliate can learn Affiliate Marketing techniques
➸ one can easily learn new trends in affiliate marketing and share your experiences with members.
➸ Many tips and tricks from industry veterans.
➸ Anybody can be able to sell things on the forum and interact with other affiliates.
Affiliate marketers who explore methods, strategies and tactics of digital marketing need to look Warrior forum.
POPULAR TOPICS: SEO, Social Media Marketing, Blogging, Affiliate Marketing, Email Marketing, Copywriting, Website Design
COST TO JOIN: Free
ESTIMATED MONTHLY TRAFFIC: 550K/ Monthly
DOMAIN AUTHORITY: 63
---
➸ Renowned Affiliate marketing forums for the affiliate.
➸ This forum is the Best Solution pool for affiliates to receive results.
➸ It has data related to web marketing, Affiliate Marketing, various designs, and programming.
➸Just For web designers and affiliate marketers.
➸ Articles on affiliate marketing that enhance your knowledge.
➸ If you are a blogger or a writer? then submit original content with unique topic ideas to this forum.
You can make up to around $160 per piece, especially if you submit a tutorial.
POPULAR TOPICS: Web Marketing, Affiliate Marketing, Various Designs, and Programming.
COST TO JOIN: Free
ESTIMATED MONTHLY TRAFFIC: 5M/monthly
DOMAIN AUTHORITY: 87
---
➸ The Top Affiliate Marketing forum gives case studies, lessons, and tools.
➸ This forum has Case studies, guides, step by step lessons, tips on traffic sources such as Facebook, PPC, PPV and much more.
➸ It surely helps in enhancing your affiliate business.
➸Definitely, turn your traffic into a business and build high-income campaigns.
➸ It includes Guides and tutorials to build landing pages, implementing code and tracking.
➸ Execute your business to increase profit and scalability.
➸ Introduced subscription in the past and you need to subscribe to this best affiliate marketing guide.
This affiliate marketing course has around 3600 members and proves one of the best resources for mastering all areas of affiliate marketing.
POPULAR TOPICS: Internet marketing, PPV, PPC, Facebook ads
COST TO JOIN: $47
ESTIMATED MONTHLY TRAFFIC: 100K
DOMAIN AUTHORITY: 37
---
➸ Very professional affiliate marketing forum.
➸ It has 115,000 articles posted and half a million members.
➸ Some video and written lessons, tools, tips for beginners to make you enable us to understand the concepts of affiliate marketing.
➸Gain knowledge on topics like market research, keyword research, and keyword product tools.
➸ Learn the SEO techniques for making website SEO friendly.
➸ It contains information on landing pages, Google AdWords, content and website building.
The best part about this forum; it is completely free to join and also provides trainings
POPULAR TOPICS: Market Research, Keyword Research, Keyword Product Tools, Video Marketing, Social Media Networks, and PPC ads on Facebook, SEO, Link Building
COST TO JOIN: Free
ESTIMATED MONTHLY TRAFFIC: 100K/monthly
DOMAIN AUTHORITY: 49
---
➸ One of the preferred affiliate marketing forums.
➸ Interact with all the Affiliate market players includes newbie affiliates and professionals
➸ The forum had faced difficulties. Always managed to survive.
➸ Well organized forum to get easily get familiar with it.
This affiliate marketing guide provides a lot of information on diverse affiliate marketing topics despite the main focus on webmasters and SEO.
POPULAR TOPICS: Webmasters, Selling and Buying Products and Services, Links and SEO, Copywriting, Online Business and Marketing, Affiliate Marketing.
COST TO JOIN: Free
ESTIMATED MONTHLY TRAFFIC: 99k
DOMAIN AUTHORITY: 52
---
➸ Digital Point proves the best affiliate marketing forum for affiliate marketers in different ways. It's an area where affiliates from different parts of the world gather to discuss ideas.
➸ it has a Scope in the marketplace
➸ Members uploaded things for sales like domain websites, graphics, articles, eBooks, and templates.
➸ It has topics on a search engine, design & development, business & marketing, development & trade.
➸ You can see Digital products in the Digital marketplace.
➸ It has information about Google SEO.
➸ you can grab valuable ideas and outsource your affiliate tasks if required.
It's a place where members put up things for sales like domains websites, graphics, articles, eBooks, and templates.
POPULAR TOPICS: Search Engine Optimization with Google, Business, and Marketing, Design, Development, and trade, Buying and Selling Digital products
COST TO JOIN: Free
ESTIMATED MONTHLY TRAFFIC: 333K/monthly
DOMAIN AUTHORITY: 72
---
Final Words
Affiliate forums are the best affiliate marketing guide to learn and earn independently with no from any bosses and relaxing from your 9 to 5 job.
You can use the resources to attract the targeted traffic and monetize it to turn it into huge profits. Apart from this, you can buy or sell products or services to millions of highly experienced affiliate marketers around the world which gives exposure and strength to your business.
If you are in a dilemma about how to start as an Affiliate Marketer then join the best affiliate marketing forums mentioned in this post and make yourself a pro in affiliate marketing.
Content Inditer | Fond of exploring my Innermost phrenic Conceptions to engender content that will evoke deep relatable emotions and ardency in others.