To all app developers out there with a dream of millions of app downloads and popularity on the web, we came up with a researched articles to help them to achieve so with the use of Best App Store Optimization tools.
There are two ways from where people land into your app or mobile game, either it's from sort of paid advertising or through the entered search query on the app store be it on the play store for android, iTunes app store for mac, Microsoft store for windows and more. The apps installed from the search queries are known as organic app installs.
But have you thought that what are the chances of getting your app on rank 1 for a relevant search query?
Let's figure out.
For raising the number of organic apps installs ASO (App Store Optimization) tools can be used.
What is App Store Optimization (ASO)?
App Store Optimization (ASO) is the process of optimization a mobile app or mobile game with app marketing strategies that is adding a rich mix of relevant keywords, titles, descriptions of the app, videos, and more.
Optimization of the app in such way that it gets ranked on high priority in iTunes App Store or Google Play Store whenever mentioned search query matches with the app target keyword.
Let's take an example

In the given screenshot, search query " Fitness in 30 Days" is written, on the basis of which relevant apps that I can download are displayed.
So, now if you observe that each app shown has worked upon its app target keyword which is "Fitness in 30 days".
In this way, the apps can drag organic app installs and a base of relevant audience towards their app.
Bravo! You just have to do the same by searching relevant app target keywords with the use of ASO tools.
Why organic app install is of more value than paid app install?
Organic app installs drive relevant and specific user base who actually need the app. On the other hand, ad is exposed to a massive audience, out of which some ratio of the audience is interesting, some might be not.
So, the productive customer ratio of organic app installs is more than that of paid app installs.
How do App Store Optimization Tools help?
If you are a developer and want your app to shine among the crowded hub of apps on the app store then App Store Optimization tools can help. ASO tools improve the visibility of the app on the app store and raise the bar of downloads to a massive extent.
With our experience, we have drawn the list of Best App Store Optimization Tools that will sure shot make the deal, a winning one for you as a developer.
1. App Radar
App Radar is one of the leading and outstanding ASO tool. It ensures the success of your app by using relevant keywords for increasing the download rate of the app. You can also compare your app ranking with the competitor ranking which also gives you the base of improvement or on which keywords you need to work.
iTranslate, Arise, Mixvibes, Kolibri, Wargaming.net, Meister and more are some of its clients that raises the level of trustworthiness upon the tool App Radar.
App Radar Key Features
App Target Keyword Analysis & Optimization
Large keyword database
Real-time app store ranking track
Reply to user Ratings & reviews
Competitor research
App analytics & localization management
App Radar Pricing Plan
---
2. App Tweak
Strength up your app profile with App Tweak keyword research and suggestion tool. Grab organic app installs by getting higher rank in app store search results. Also, you can keep a sneak peak upon your competitors by comparing your ranking on particular search queries.
App tweak uses Apple Search Popularity to display the search volume of each keyword. This helps in looking for best keywords to work upon for your app.
PayPal, Jam City, Yelp, Pocket Aces, Big Fish, Amazon, Duolingo, Expedia, Adobe, Udemy and LinkedIn are some of the trusted clients of App Tweak.
App Tweak Key Features
Keyword research and suggestion tool
Visibility score
Keyword tracking by showing organic installs per keyword
Spy on Competitor keywords
Keyword volume and search popularity
ASO timeline
Featured app list
ASO update history
App/Game Category rankings
App download and revenue estimates
App Tweak Pricing Plan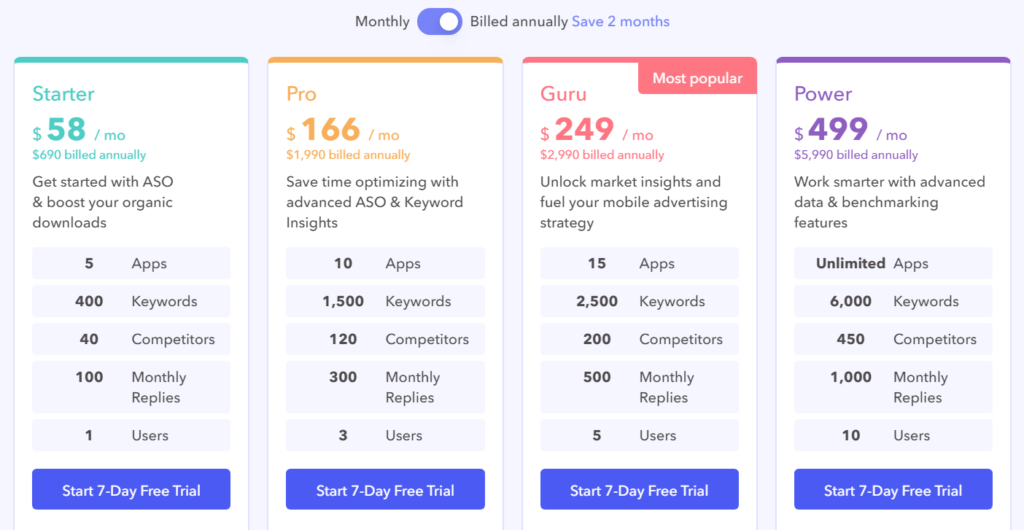 3. Gummicube
Increase your app/game downloads to 2X-3X rate with Gummiecube App Store Optimization tool. Gummicube commenced as a leading ASO tool in 2010 and till now it is revolutionizing apps with standout features.
Gummicube software deeply analyses the users search trends and behavior. With the help of that valuable data, you can crack for the keywords on which you need to work to drag a relevant customer base towards your app.
This software also enables your app/game to shine in the competitive landscape of the app store by raising the level of visibility of your app and ultimately increasing the downloads of the software.
Gummiecube Key features
Mobile App Marketing
User Review and rating Management
Social Influencer program
Creative Assets Optimization
Groups and Surveys
Keyword and Conversion Optimization
A/B multivariate testing
Gummiecube Pricing Plan
Get a quote by filling up its contact form.
---
4. Kumulos
Kumulos has made mobile app engagement so easy and accessible. It is one of the best ASO tools and all in one platform for app management.
With its detailed and country-based insights, audience reviews and rating analysis can be done. Also, with competitor analysis, one can get clear picture of how to improve and increase the performance of app on store.
Kumulos Key Features
Detailed app target keyword tracking and ranking
App Performance comparison on Play Store & App Store
Competitor listing and screenshot comparisons
Country-specific rankings
Review & Rating track
Weekly/Monthly ASO Reports
Kumulos Pricing Plan
Get a personalized pricing quote from Kumulos. Pay as per your requirements!!
---
5. Split Metrics
Ensure an increase of up to 65% in your organic app installs with Split Metrics App Store Optimization tool. What makes it one of the best app store optimization tools is its interactive feature of giving every minute detail of the user interaction with your app like for how long user stayed on your app page, watched app video, scrolled through the app page images and more, every user behavior is being tracked in Split metrics.
In this way, Split metrics offer detailed insights of app performance. A very strong reason to choose it right now!!
Key Features of Split Metrics
Prelaunch Testing
8 Variations per testing
Integration with your app tracking tools
Interactive User Interface
3 testing environments: Product, Search & Category Pages
Flexible Pricing
Instant Customer Support
Split Metrics Pricing Plan
Schedule a Demo Call with Split Metrics and get a flexible pricing quote as per your requirements.
---
6. SearchMan
SearchMan tracks the Android/iOS searched of the app on daily basis. It's superior algorithm improves the visibility of your app on app store. Along with the detailed insights of competitor data you can get a space to improve.
Keyword suggestion and keyword spy tools provide detailed insight of trending keyword and on which keyword to work.
SearchMan Key Features
Unified dashboards
Top charts/category rankings
Search tracking and trending searches
Keyword suggestions tool
Keyword spy tool for competitor analysis
Related and trending keywords
Custom reports and notifications
SearchMan Pricing Plan

---
7. ASODesk
ASODesk is an extremely useful tool with extensive features. So many companies like Split Metrics, Zephyr, Abbyy, Mamba, Yandex, Playkot, Appyfurious, and Verv.
With the use ASODesk you will come to know which type of queries the user enters for searching your app in the app store. Also, it gives you detailed insights of keywords for which your competitor ranks so that you can improve your app SEO on those keywords.
Identify the easiest search queries with low competition on which you can rank with the help of this amazing ASO tool. Users can also search for popular keywords based on the ASO traffic score algorithm and Apple Search Popularity Index.
User can also evaluate the results of the App Store Optimization strategy with detailed metrics of ASODesk such as impressions, downloads, product page views, the conversion rate on the basis of device and country.
ASODesk Key Features
Keyword analytics & explorer
Competitors and keyword chats
Keyword autosuggestions
ASO comparative report
Organic report
Reviews and monitoring
Trending searches alert
ASODesk Pricing Plan
For Startups
For Business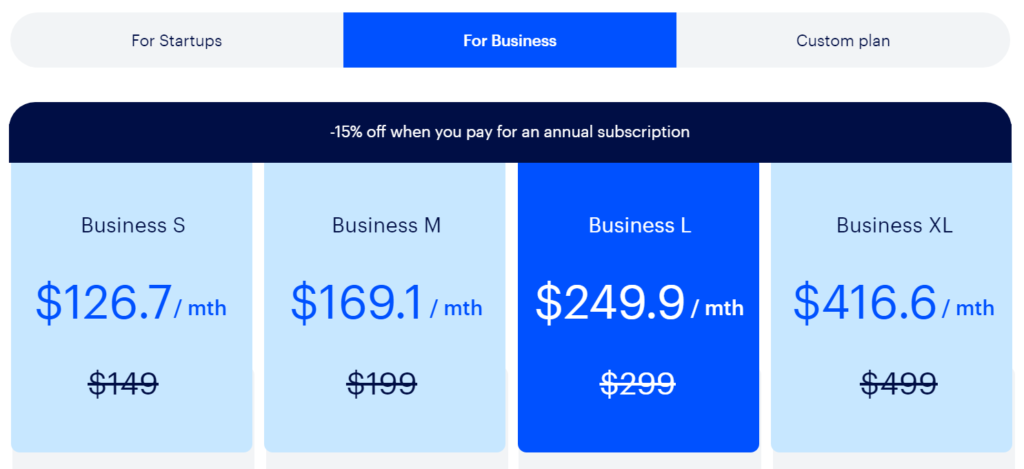 ---
8. Store Maven
If you want to increase the organic app install rate, then StoreMaven is a tool especially designed for you. Many top brands trust StoreMaven due to its amazing services such as Postmates, Yahoo, Electronic Arts, Zynga, Kabam, HBO, TikTok, and Uber.
Store Maven app store guide you throughout the process of getting organic installs such as designing different variants, A/B testing, test accuracy and analyzing the results.
Extensive competitor research can also be enabled through Store Maven ASO tool box. You can have an eye on competitor's app store optimization strategy. The ASODesk is also available as chrome extension.
Storemaven Key Features
Data-driven approach
A/B testing
Test results analysis
Competitor research
Personalized ASO strategy plan
Storemaven Pricing Plan
You can schedule a demo call to get a quote as per your app specifications and target.
---
9. Checkaso
Next amazing ASO tool is Checkaso for indie developers, publishers & agencies, and game developers.
First is the analysis stage, checks whether your game or app is optimized for app store with the use of Checkaso ASO index.
After that, app will display you some of the tips to improve your App Store Optimization strategy.
Checkaso offers you a keyword starter pack with automatic app target keyword suggestions. Working on these keywords can raise the installs of the app by quality users at massive rate. It closely monitors the app ranking and provide keyword analytics.
Checkaso Key Features
ASO index
Keyword Analytics
Get Tips to improve ASO strategy
Monitor app ranking
Live Search results
Detailed insights of competitors
Keyword starter pack with keyword suggestions
Automatic and manual keyword adding
Data from app stores
Keyword analytics
Checkaso Pricing Plan
---
10. Mobile Action
Last but not least, Mobile Action is another one of the best app store optimization tool. The tool is packed with outstanding features that enhance the app visibility and increase organic app installs.
Mobile action allows detailed keyword research that helps you in tracking the right keywords for your app. Picking up the right keyword is key to success. Mobile Action displays the keywords from competitor analysis and keywords with high search volume and relevancy to your app.
After keyword research, it's time to stuff and optimize the keywords. Along with this, Mobile action gives your detailed insights after competitor analysis by displaying you're the search queries for which your competitor is ranking high. In this way, you can have a sneak peak on your competitor and work upon it.
Mobile Action Key Features
Keyword tracking and optimization
Keyword suggestion
Trending keywords
Keyword spying
Keyword research and keyword explorer
ASO report
Visibility report
Keyword intelligence
Search ads intelligence
Localization
App update timeline
Mobile Action Pricing Plan
---
Wrapping it up…
App Store Optimization tools can improve your app ranking by app keywords optimization. To shine out among the crowded app store with countless similar applications, app store optimization tools have become a must requirement. This was all about the 10 best App Store Optimization tools that you can use for the optimization of your app/game. We are also open to some new and outstanding suggestions too in the comment section.
Want to get listed?
Do you have any other excellent App Store Optimization tools? Send us your pitch for its listing, after analysis, we are all ready to introduce another fantastic ASO tool with our audience. Drive a plethora of Digital Marketers all around the world from this amazing platform.
---
Writing is expressing your mind through words. Being a content-writer I always try to script the best of my knowledge about the topic in the form of blogs, articles, and content.