Google Chrome browser is amongst the best web browsers around the globe. Chrome offers innumerable tools for safer, smarter, and more productive web browsing. Make use of these best extensions for chrome users for an extraordinary browsing experience comforting and enhanced functionality of the browser. The astounding thing to note here is that these useful chrome extensions are available free of cost for all users. Yes, they might have some paid features & subscriptions but the basic functioning of all is FREE.
There are countless useful chrome extensions on the web that can be used by marketers, bloggers, students, developers and more such sectors. In this article today, we are going to curate the best ones for our readers-
Read On!!!
5 Best Chrome Extensions for Students
✔️ Memorize- Best for Quiz Preparation
Simple and straightforward extension for students. Just imagine a scenario, a quiz or exam is around the corner and you are running short of time for preparation. Here chrome extension can help. Just pin "Memorize" to your browser window!!
Working
1. Enter the list of questions and answers after semicolon (:)
2. Select the time interval after which you want to view the questions.
3. The questions will be displayed in a random manner so that you can't just cram the answers.
4. Once your answer is correct, the question will be deleted from the list.
5. In this way, the Memorize chrome extension justifies it's working
✔️ Kami- Edit & Modify Documents
Kami is a full-featured free chrome extension that is extremely useful for the students. It works smoothly with Google Drive & Google Classroom. You can edit, modify and enhance the documents anytime anywhere, even in PDFs too. With the availability of some advanced features such as voice-typing, text-to-speech converters, and video comments the students find it great for learning.
✔️ Reverso- Great for Translations
Don't you just find it frustrating pause a video just to translate a word and find its meaning?
No worries, Reverso is HERE!! It is a real-time translation extension of videos, texts, and Netflix movies. It has a multi-million text database that gives immediate accurate results. You can also save some phrases for later use. Reverso is a full-featured app that will sync up your history across all platforms and devices.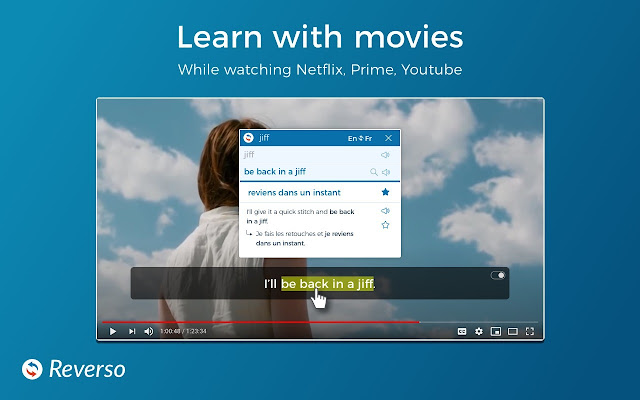 Over 15+ languages are supported by Reverso. It works well with multiple streaming platforms such as Amazon, Netflix, YouTube and more. Reverso is an asset for all the students that makes them fetch a great learning experience with immediate translations and pronunciations of the words.
✔️ InsertLearning
InsertLearning is amongst the best chrome extension as it resolves the biggest problem of having a lack of interaction with your mentors during a pandemic. In a blink of an eye, this extension transforms the web into a virtual classroom. What a student can do with the InsertLearning Chrome extension?
Insert notes,
Ask questions,
Pin videos,
Start discussions with students, and
Highlight text you want everyone to see
✔️ GoFullPage
Capturing screenshots is indeed required in the scenario of online study. So whenever you want to capture an important pieces of information or collect notes from the web, then GoFullPage is an helpful extension for you all.
GoFullPage is easiest and the most convenient way to capture full page screenshot in a click. Just add the extension in chrome & pin it on the top. Now click on the extension, that's it. It will capture the screenshot of the full screen. The captured screenshot will be shifted to another tab from where you can download it in PNG, JPEG & PDF format.
No ads, no permissions full webpage screen capture is just a click away.
Best Chrome Extensions for Developers
✔️ Web developer
Do you find searching elements code time-consuming? Are you fed up of searching all the broken images of page? What if, I tell you that every task has an associated chrome extension with it which is specifically designed for developers. Today, here is an introduction to few.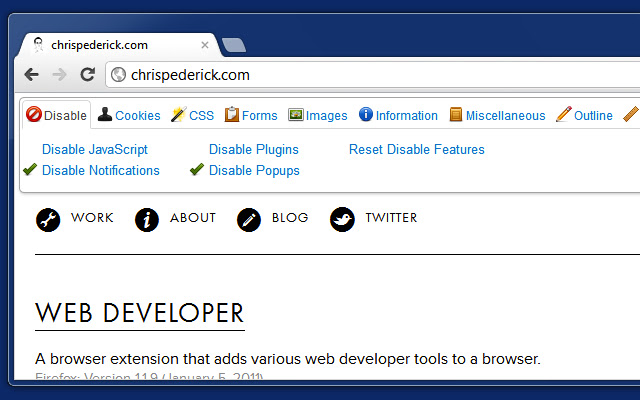 Web developer extension adds a small toolbar with different available tools. This concept of chrome extensions for developers evolved from PNH Developer Toolbar. There are countless tools and extensions are available on web to make the developing and programming task manageable and somewhat easier.
✔️ f19N Obtrusive Live Test
f19N Obtrusive Live Test chrome extension for developers is an extendable webpage testing framework.  Check the webpages on predefined best practices such as web performance of the page and SEO.
How it helps?
Easy to create test yourself.
Direct Visual feedback by real time page loading and render lifecycles.
Check web performance & pre-defined best practices
✔️ Usersnap
Usersnap is amongst the best and award-winning bug tracking and feedback tool loved by the top companies of the world such as Google, Facebook, Microsoft and more. This chrome extension is being used by countless developers on daily basis to work collectively on same web projects.
Now you can capture and add notes to any webpage real time in your browser with the use of Usersnap Chrome extension. Give visual feedback on prototypes and bugs with ease by the use of this extension.
So, if you want to make the bug detecting and a fun experience, then Usersnap is best for you. All the screenshots and screen recordings are directly stored under your project.
✔️ CSSViewer
CSSViewer is indeed a useful chrome extension for all the developers out there. It has floating display panel that provides the CSS information of the area on which you hover the mouse. The CSS details includes font, text, color, effects attributes, positioning, background box and more. This gives a quick access to basic information that might be very helpful for a programmer for designing. It's quick, easy and free to install this chrome extension.
✔️ actiTIME
actiTIME is a helpful extension for developers that track the work hours from the web browser and web apps. It is actively used by companies and freelance developers to track their performance and progress of the project in order to ensure profitability.
Best Chrome Extension for Entrepreneur
✔️ Todoist
Make task management process much easier with Todoist Chrome extension. It is a popular to-do list task manager for chrome. This chrome extension helps in aligning the task with your team and prioritize the most important projects with the help of calendar feature.  With the easy integration of this extension in all devices it makes daily management extremely easy and manageable anytime anywhere.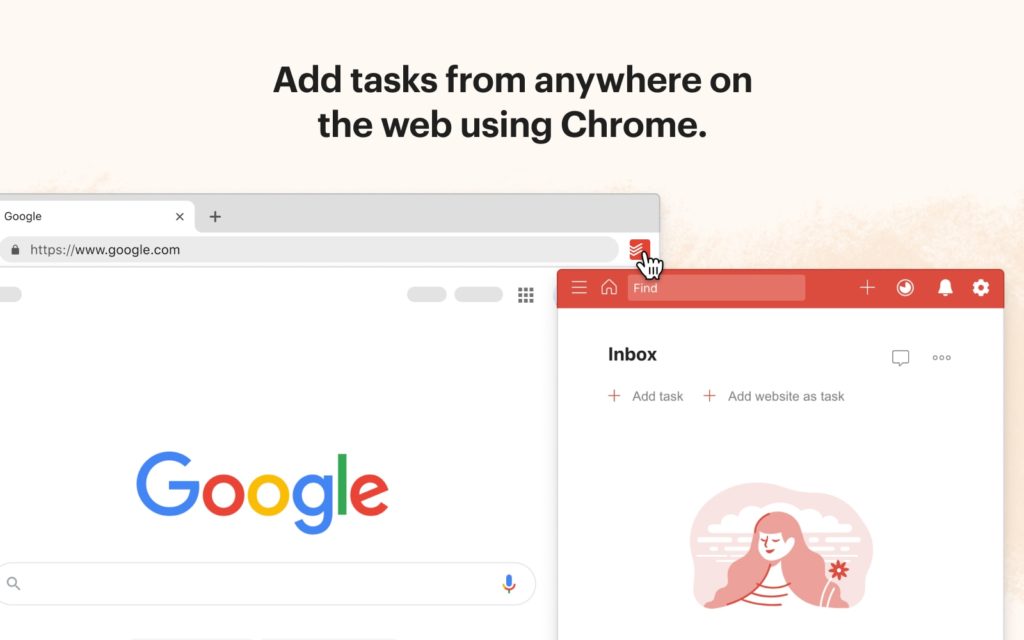 ✔️ Evernote Web Clipper
Evernote Web Clipper is indeed the best chrome extension for entrepreneurs that makes saving anything that your come across the internet in the blink of an eye. A user can save news stories, receipts, images, code snippets and much more. It can anything that you want to refer in future. There is a simple free version of this extension that is just for note taking. However, if you are looking forward for extended features of this extension then you can go for its paid version as well.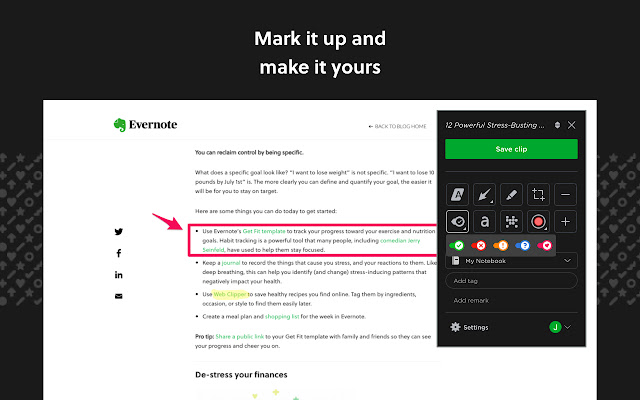 ✔️ Grammarly
Grammar is the essence of any language. Being an entrepreneur, blogger who is posting b, digital marketer, it is important that whatever you deliver to your audience or customer should be error free. You can admit error free writing with this another amazing chrome extension Grammarly. Grammarly enables you to write error free content with no spelling and grammatical mistakes. It also ensures impressive writing that is easy to read, impactful and free from chaotic grammar mistakes.
✔️ SEOquake
SEOquake free google extension is used for measuring SEO metrics. This extension can help SEO beginners  to fetch lots of useful information from the SEOquake data. If you don't want to invest in expensive SEO audit tools then this is a great alternative to go for. It is also embedded with additional tools such as keyword density tracker and internal- external link trackers.
Join SEO Course from Expert SEO Training Institute!
✔️ Click&Clean
An entrepreneur has to make thousands of web searches a day. With the clutter of searches and browsing history the system gets overloaded and may get slow down. It also affects the search results which means you won't be able to track correct ranking of your article. So, for removing all of this clutter we recommend you another very useful chrome extension Click&Clean.
Click&Clean is one click cookies and search history cleaning extension. It clears all the searched & opened URLs, cache, cookies, passwords and more that is making your browsing experience a struggling one.
Why It Is Important To Remove Outdated Content For Ranking High?
Best Chrome Extensions for Fun
✔️ Giphy Tabs
Those who are looking for fun extensions and also a big fan of GIF, Then Giphy Tabs will be a first on your list of downloading Chrome extensions. Once you download this extension, it will place a new GIF on your screen after specified interval you open a new tab. You won't even predict the next GIF you are going to look though Giphy Tabs is a stress burster chrome extension when you're working on a project. Undoubtedly, there are ample of other Chrome extensions with more extravagant tricks to make your surfing experience funniest, and we all know one thing that sometimes the simplest things in life are best.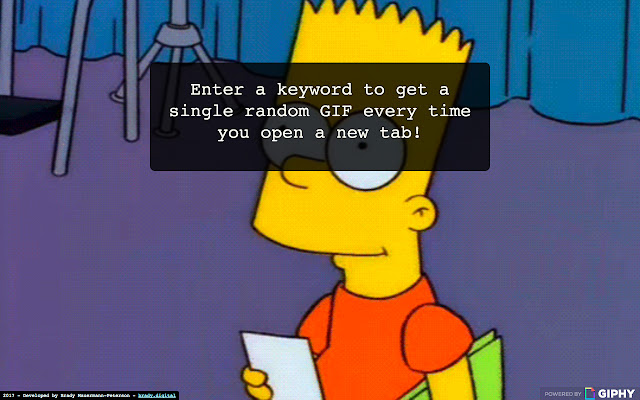 ✔️ Cornify
In order to have a colourful browsing experience, you need to add a funniest Chrome extension i.e Cornify in your chrome web browser. The Cornify extension adds sparkly unicorns and rainbows in your current opened webpage in chrome web browser. Download and activate the extension. Once you click on mouse button, your webpage would populate the page with unicorns. While working, if you get distracted, you can refresh the page to disappear the unicorns.
✔️ TrollFace Everywhere
Do you love to troll your friends online? TrollFace Everywhere is one of the most amazing troll extensions that can make their eyes pop. Once your friend installed this chrome extension on their PC, it will add random effects on your friend's PC to confuse your them. Let me give you some examples; a notification saying that thanks for payment, automatically changes the background colour, pictures replacing with memes, and flying. Troll your Friends and enjoy making them confuse.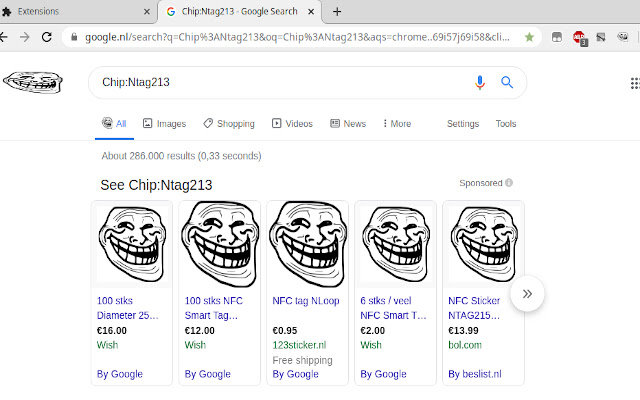 ✔️ Website Destroyer
Do you remember the old PC's? where one can Destroy everything on the screen using different weapons. Well, its almost same, website destroyer is a beefed-up version of the same game that works for websites.  You can use weapons like a machine gun, hammer, flamethrower, grenade, RPG, knives, shurikens, lasers, axes, etc. to destroy a web page.  Website Destroyer is the perfect extension to relieve some stress or show your hatred towards a webpage/photo/video. Dragonball Website Destroyer is also a fun alternative if you are a DBZ fan.
✔️ Tabby Cat
For all the cat lovers out there, Tabby cat extension is exclusively designed for you guys. It generates several cat illustrations on the use of every new tab. Every cat blinks its eyes, sleeps and even let's a user pet it. Cats also bring goodies for users. If you are the biggest believer of that fact that internet is cat videos and photos then this extension is an absolute must for you guys.
More to Read On- Advanced Google Search Tips for Searching Smartly
Writing is expressing your mind through words. Being a content-writer I always try to script the best of my knowledge about the topic in the form of blogs, articles, and content.