The time has gone when one used to spend hours visiting offices in search of job vacancies or reading newspapers for getting their dream job. But now all thanks to upcoming technologies that introduce best job sites in India. With the help of these job portals in India, the hustle of finding a perfect dream job has become easier.
You only have to register yourself with this reliable job portals with complete and accurate information of yours. The required information can be general personal questions, professional background, and qualification information. After that the magic happens, the best job-matching to your requirements and qualification will be popped up in front of your making your search from a job quite easy.
On the other hand, it is beneficial for employers as well who are able to find a perfect and qualifies candidate for the job. Delivering the message to all the professional has become very easy best job sites in India.
List of Top 8 Best Job Sites In India
Jobgrin
Jobgrin.co.in is one of India's fastest-growing job portals, with 25000+ active users and still growing. JobGrin provides efficient resources to both employers as well as jobseekers. Moreover, it is completely free for employers as well as jobseekers. JobGrin provides job opportunities in different fields like Agriculture, Marketing, IT, Networking, Engineering, Legal, Customer Service, Management and much more. Furthermore, JobGrin connects jobseeker with recruiters by matching candidate profiles to relevant job openings. In addition, JobGrin provides excellent customer support, where you can even send them feedback or contact them via cell phone.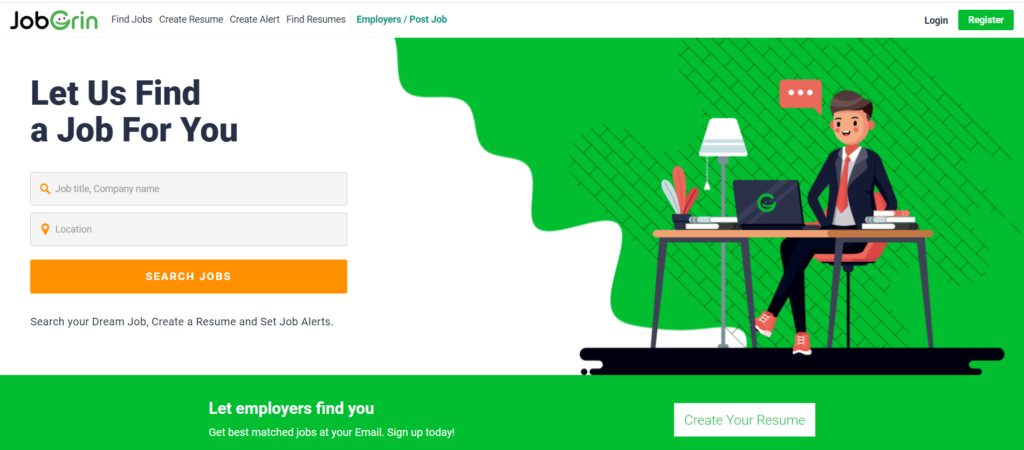 If you want to post a job, then create a free employer account with JobGrin. Then include all job details such as location, company name, job title, job type, experience required, job description, etc. Moreover, add qualification-related questions in criteria like education, experience, location, language. Finally, review your application and click on confirm. After that, your job post will go under verification, and once it is approved, your job post will be live in minutes.
Naukri
Naukri job portal is a simple and reliable platform for hassle-free job search processes. It is one of the trustworthy job search sites in India. Naukri.com is founded in 1995 by Sanjeev Bikramchandani Businessman widely accepted by a massive population.
Naukri.com holds millions of registered users and approximately 10K resumes are updated daily on this biggest job search platform. Along with it enjoys over 70% of the job search market in India.
One of the biggest advantages of Naukri is that it is absolutely free for job seekers and they can easily search for the job profile matching to their requirements by following easy registration steps.
Many big brands and companies have tied up with Naukri.com in order to fulfill their job vacancies with deserving candidate. Its premium services allow the corporate clients to access their database, use the various tools of the website, paid advertisements and a lot more. The paid plan starts from a very affordable cost that is just 400 INR and further goes on according to the authorities.
Indeed
Indeed is another very popular job search site in India that is beneficial for both employee and employer for seeking a perfect job and for hiring ideal candidates respectively. The services of Indeed are currently available in 60 Countries of India and in over 28 languages.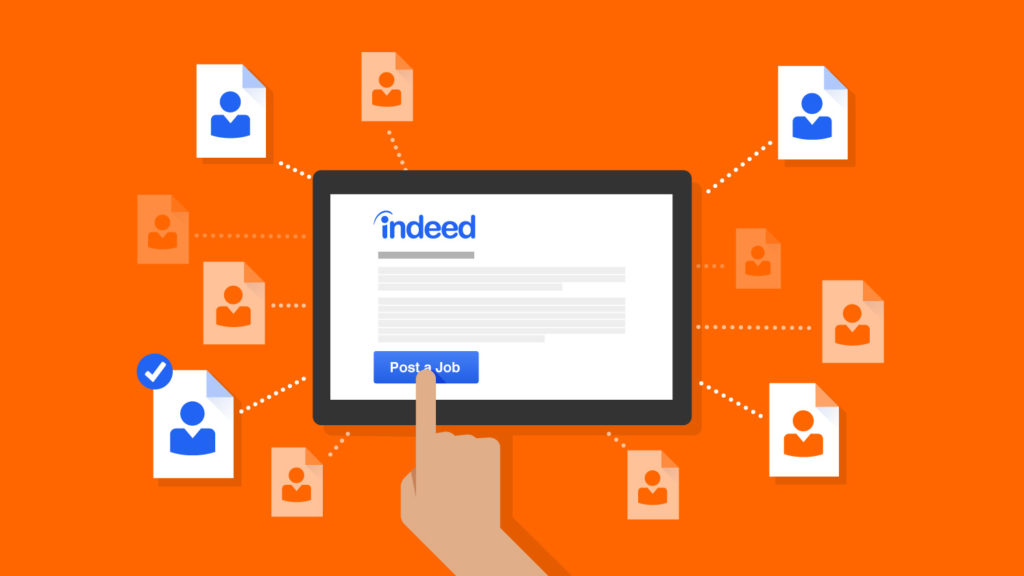 Indeed is an American worldwide site offering so many career opportunities to job seekers from reputed companies. Along with a bunch of golden career opportunities from the most reputed companies Indeed, it also provides access to resume writing services which is the most essential component while applying a job.
Indeed Job Portal has solid user base as compared to other job posting platforms in India. So if your are looking for a job then register yourself to Indeed and step into the pool of career prospects.
LinkedIn
LinkedIn is the world's largest professional network that enables you to grab the perfect job according to your skills. It is a social networking website and also a free job site in India. The benefit of this site is that it enables you to register yourself in the market of professionals also a very great platform to hunt for jobs of your choice.
LinkedIn is among best job portals for employers as well as posting jobs on LinkedIn helps them to select the most skilled and suitable candidate for their respective job profiles. Employees from this platform can look for job from the branched network in more than 200 countries in the world. On the same hand, employees can get a good idea of company profile with official company pages, also can have access to Managers, professionals, and HR department employees' profiles for making their journey smooth, productive, and successful.
Monster India
Monster.com is indeed the biggest platform for a job search in India. Initially, the Monster job search platform is headquartered in the USA. Now, Monster India is located in 11 cities in India. Job seekers can easily access the Monster portal in the hunt for the best-suited job. Monster job search site ensures the verification of the company's website.

Timesjob
Timesjob is a platform stuffed with numerous jobs in all sectors along with jobs from top consultants in India. It is one of the best free online job portals and a blessing for job seekers. Timesjob has a vast candidate base and list of jobs in India and abroad.
Get yourself hired in your dream workplace has become very easy with just uploading your CV on the site and getting notified on the time of vacancy. The process is smooth and effortless with free job creation.
Instahyre
The best time to find your dream job is NOW!!
How?
Just Sign in to Instahyre and hunt a perfect job for your meeting your salary expectations and skill set. Instahyre is a free job searching website with multiple benefits that makes your job searching process hassle-free.
Instahyre is a simple platform that matches your job profile correctly with the skill set requirements of top companies and increases the chances of your placement.
Only the right jobs are delivered to you automatically by notification emails or by any means. You can apply whatever suits your best. Get free from the hassle of visiting hundreds of job sites and companies in the search for a job when Instahyre has made it easy.
CutShort.io
As soon as you make your profile on Cutshort.io you will get surrounded with a bundle of job opportunities. If you want to protect yourself from random agent calls regarding the interview process the Cutshort.io is the right platform for you.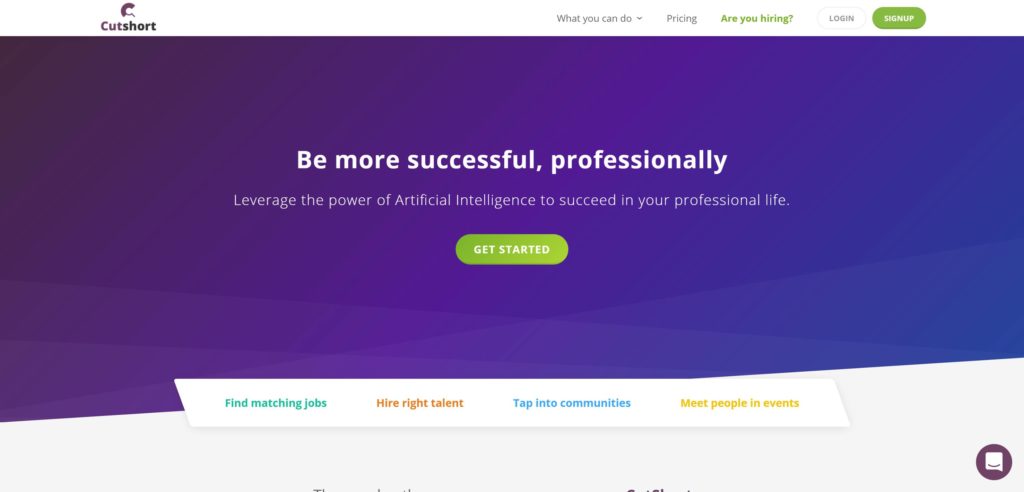 In your Cutshort.io profile one just has to update your resume along with updations in Talent Card. Candidates can talk to the employers through a messenger in order to get the final call of hiring from HR's. Cutshort job portal is somewhat like HR consultancy where you can get your preferred job in the company of your choice on the basis of your skillset. Also, having a strong user base is a trustworthy platform for employers as well, they can also hunt for the most deserving and efficient candidates.
Bonus Job Sites In India:
Asaanjobs

Shine.com

Zigsaw

Placement India

Job Rapido

Free Job Alert

Freshers World
Final Words:
With the expansion of human needs and population, the problem of unemployment is rising at the same pace. This does not mean that job opportunities are less. There are numerous top companies or job vacancies who are eagerly waiting for the right candidates to grab the job position. It's all about presenting your skill right on the right platform. Just figure out your strengths and with the help of these best job sites in India present it well to the hiring professionals. No matter that you are a fresher or an experienced candidate the hunt for a perfect job is constant hustle but these job sites in India have made your job looking process smooth and easy.
Writing is expressing your mind through words. Being a content-writer I always try to script the best of my knowledge about the topic in the form of blogs, articles, and content.