Nowadays masses prefer to do online shopping from eCommerce sites which means they have to make payment online through secured payment gateways in India. On the other hand, an eCommerce site that is selling products or services online needs to use a secured payment gateway through which customers can easily make payments securely.
What is a Payment Gateway?
A payment gateway is an online payment service that keeps the payments ecosystem rolling smoothly, as it allows users or consumers to make online payments through the best payment processor.
In a simple language, an eCommerce payment gateway is responsible for all transactions of the store.
How Does A Payment Gateway Work?
Here is a process of highly secured payment gateways in india:
► At the first glance, the customer adds products or services into the cart that they want to buy and then they are redirected to the payment page.

➡ Secondly, the customer is asked to provide the credit card or debit card details. For this, the

► The customer needs to enter a 16 digit card number, cardholder name, expiration date, and CVV number.

➡ Thirdly, after submitting all the required details, the information is then securely passed on to your payment gateway, based on the integration type.

► Then payment gateway encrypts the card details that you have provided and goes through a security check before sending the card information to the acquiring bank.

➡ Lastly, the acquiring bank sends the information securely to the card schemes i,e. Visa, Mastercard, Maestro card, etc.
Things to Consider When Choosing The Best Payment Gateway?
No doubt choosing the best payment gateway for your eCommerce site is somehow a tedious task as there are ample great choices in the market. But make sure to choose a secure, fast, and smooth payment gateway so that your customer won't face any difficulty while making payment. Thus, it will increase the trust among your customers.
Here are four factors to consider before selecting the payment gateway:
↪ Easy Integration Process
Integration of an Online payment gateway is not an easy process. but all the payment gateways in India offer detailed instructions on integrating eCommerce platforms like Shopify, Magento, etc. To select a payment gateway that is easy to make payment and beneficial for your customers.
↳ Security
Customers always expect a high-quality website that uses the most secure payment method. So for any payment gateway, its security standards should meet a minimum with integrated 3D security as well as comply with the PCI Data Security Standard. PCI Standard is compulsory by the card brands but administered by the Payment Card Industry Security Standards Council.
↪ Payout Time
Before integrating the payment gateway into your eCommerce website, check out the payout time frames. As the average payout is weekly or bi-weekly, and also varies from payment gateway company to company.
↳ 24×7 Customer Support
There are many payment gateway providers who limit their support to tickets, or emails. Make sure to check whether the provider offers live technical support or not within standard working hours as live technical support can quickly resolve any technical problems.
↪ Multi-Currency
If you are running your online business globally, then make sure your payment gateway providers support multi-currency payments so that your customers around the world can make payments with their own currencies.
List of Top 10 Payment Gateways In India
Here we're going to identify the top 10 Best Payment gateways in India:
1. PayPal
Paypal is an American company that operates with an online payments system globally that supports online money transfer. PayPal is one of the top-rated and most preferred payment gateways in india.
Basically, it is an eCommerce payments platform that helps people and companies globally to send and receive payments without providing financial information. You just need an email address to make payment globally through PayPal.
In addition, this payment gateway provider operates in 203 countries and supports widely using credit cards like Visa, Mastercard, Citibank, American Express, etc. From the customer's viewpoint, it is very easy to buy or sell products using mobile phones on any merchant website or app.
Features
⇨ PCI compliance

⇒ Shopping Cart

⇨ Inventory Tracking

⇒ Virtual Terminal

⇨ Mobile card reader
⇨ Credit card reader

⇒ Express checkout

⇨ Barcode scanning

⇒ Bill me later

⇨ Online invoicing
2. Razorpay
Razorpay is a very powerful and secured payment gateway for every kind of small scale to large scale businesses. The company Razorpay was founded in 2014 and currently, they have more than 800K customers who use Razorpay payment gateway for their online business.
When it comes to payment gateway's great feature, you can activate and integrate instantly into your eCommerce website. Moreover, you will get a Dashboard where you can constantly see real-time data of purchasing. Whether it is a small or large company, freelancers or self-employed, everyone loves to use Razorpay as it is extremely simple to use and secure also.
In this payment gateway, they offer multifarious options to accept payment such as credit/debit card, net-banking, UPI and wallets. There are many famous brands that use razorpay for accepting payments such as bookmyshow, urbanclap Unacademy, Zoomcar, Groffers etc.
Features
⇨ Zero manual intervention

⇒ 100+ payment modes

⇨ Invoice payments

⇒ 24/7 support
⇨ Dashboard facility

⇒ Easy integration

⇨ Save saving facility

⇒ website Integration
3. Amazon Pay
Amazon Pay is also a famous online payment processing service that is owned by Amazon. This payment gateway is designed for Amazon merchants and shoppers. In addition, it's an easy, fast, and secure payment method that has been used by 8 countries. Amazon payments operate with two different packages.
► Log in and pay for shoppers

➡ Pay with Amazon for merchants
In addition, this is designed to offer a great shopping experience to the customers while doing online shopping. Many buyers like to use Amazon pay as it is loaded with great features and tools that attract customers and encourage them to shop more.
Features
⇨ Merchant website integration

⇒ Inline checkout
⇨ Customer identity

⇒ Fraud protection
4. Braintree (A Paypal Service)
Braintree is a Chicago based payment gateway provider that is part of the PayPal network. It is one of the easiest payment processors that offer tools that can help to scale your business, accept payments, and enable commerce for their users. Braintree operates in 40 countries all over the world.
Apart from this, it supports 130 currencies which means anyone from all over the world can enjoy the benefits of faster and secure transactions.
Features
⇨ Drop-in UI

⇒ Supports 130 currencies

⇨ 24*7 support

⇒ Easy data migration

⇨ Guaranteed uptime
⇨ 2-day payout

⇒ Easy repeat billing

⇨ Advanced fraud protection

⇒ Dynamic control panel

⇨ Customized checkout workflow
5. PayU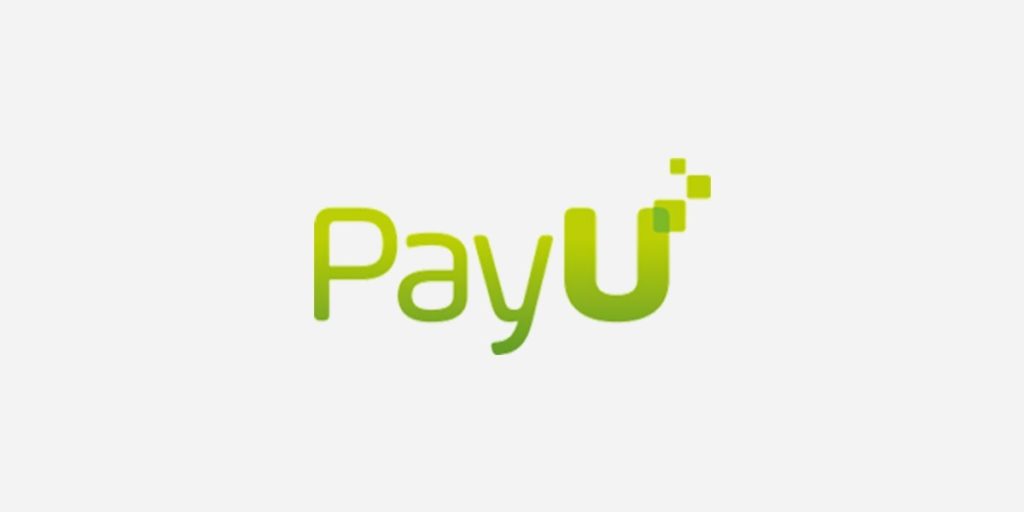 PayU is a Netherlands based payment gateway company that offers online payment technology to customers. PayU offers more than 100 payment methods including cards, net-banking, wallets, EMI, UPI, and moreover buy now pay later. It operates in 17 countries so business organizations can also accept payment from foreign countries. Thus PayU supports more than 100 currencies.
When it comes to the great feature about PayU is, it offers customization options to customers on the checkout page. This payment gateway has an easy and beautiful UI. So if you want to start an online business you can easily integrate this payment method into your website or in apps also.
Netflix, Airbnb, Dream11, and Ola have been leveraging PayU payment gateway.
Features
⇨ Invoice generation

⇒ Facility for recurring billing

⇨ Website and mobile integration
⇨ 100+ foreign currency

⇒ International payments

⇨ Multiple currency processing
6. Cashfree
Cashfree has been gaining popularity because it is one of the cheapest payment gateways in India. This payment gateway offers a fast payment service as well as an instant refund facility.
Cashfree was started in 2015 and currently, 15000 business organizations have been using Cashfree as their website's payment method. Moreover, it supports ample payment methods like credit/debit cards, net banking, and UPI. Apart from this, this payment provider offers the facility of accepting international payment. The great thing about this payment gateway is it has a solution called "Cashgram" that generates a link that businesses can send to users and collect payment.
Cashfree has big names in its list of customers that includes BigBasket, Dunzo, Xiaomi, HDFC ERGO, and so on.
Features
⇨ No setup cost

⇒ Fraud checking

⇨ Invoice generation

⇒ High security

⇨ Easy to configure
⇨ Instant refund

⇒ Website integration

⇨ Recurring billing facility

⇒ Low transaction fee

⇨ Auto collection of payment
7. Instamojo
Instamojo is quite a popular payment gateway in India and the best thing about Instamojo is it is interesting too. Instamojo is the only service provider among various payment gateway providers that allows its customers to register with them even if you don't have a website. Most people like to use Instamojo just because of the great features they offer.
Features
⇨ No Setup and maintenance Fees

⇒ Hassle-free Documentation

⇨ 3 days Settlement period
⇨ Instant activation period

⇒ Ecommerce CMS support

⇨ Payment and multi-currency support
8. CCAvenue
CCAvenue is a very popular payment gateway in South Asia including India. Moreover, this payment gateway is easy to use, fast, and secure. It also offers 200+ payment options including net banking, credit cards, debit cards, EMI, and so on. When it comes to the payment gateway's integration process, it's one of the easy processes as the transaction page is fully responsive as well as quick.
CCAvenue is a very secure software because it has built FRISK (Fraud and Risk Identification System & Knowledge). Their FRISK based interface provides a safe and secure payment environment. The best thing about this payment gateway is, there are no withdrawal fees.
Air Asia, Lakme India, Myntra, etc. leverages CCAvenue and witnesses success in their businesses.
Features
⇨ Mobile payments

⇒ Invoice generation

⇨ 200+ payment methods

⇒ Recurring payments
⇨ Website integration

⇒ Fraud detection system

⇨ 24/7 support

⇒ International transaction
9. PayKun
Everyone wants to use a secured payment gateway in their eCommerce website to maintain a trustworthy business flow between customers and a brand. Kun is also an emerging payment gateway that offers secure payment and fast transactions as well. The payments which are being done using the PayKun payment method are secured with PCI DSS Level 1 security.
If we compare paykun with other payment gateways, PayKun offers faster payment settlement in less than 3 days. In addition, this payment gateway supports more than 100 payment methods.
When it comes to payment gateway integration, it can be done with very easy steps. Apart from this, there is a feature of sending payment links to customers. It has no maintenance charge and no setup fees.
Features
⇨ International transaction

⇒ Easy mobile integration

⇨ Easy website integration
⇨ Allows multiple currencies

⇒ Card saving facility

⇨ 100+ payment modes
10. Atom
Atom is one of the fastest-growing payment gateways in India and if we talk about the demand for this payment gateway, more than 150,000 businesses leverage Atom payment gateway.
In addition, the atom is integrated with 50+ banks and 256+ payment options that include credit cards, debit cards, IMPS, etc. Atom has an express checkout page that means when you click "CHECK OUT", you will automatically be taken to the final step in the checkout process to make the transaction faster.
When it comes to payment gateway security, it contains a high-security encryption system. The payment retry option is also available. Using Atom, customers get an invoice after purchasing a product.
Merchants get a Merchant Console to track the record of all the payments and traffic as well. It supports multi-currency systems. Website and application integration are supported.
Features
⇨ 100+ payment modes

⇒ High security

⇨ Invoice generation
⇨ Payment retry option

⇒ Express checkout facility

⇨ Website and application integration
Content Inditer | Fond of exploring my Innermost phrenic Conceptions to engender content that will evoke deep relatable emotions and ardency in others.