After hearing the term "AdMob" the question arises what is it using for and how it works?
When it comes to the point of making money through mobile applications you have a lot of options, but when it comes to the hassle-free services Google Admob comes to play the role.
So in this article, we are going to tell each and every detail that will clear all of your doubts without wandering here and there. So let's dive into this and understand in detail.
What Is AdMob?
Basically, Admob is a product of Google through which you can earn money on your mobile by placing ads on your mobile network. This platform helps developers to earn money. To make it more clear to you let's assume if any of the ads show on your mobile screen via AdMob and if you click that ad this will help the developer directly and earn through it. Yes, it's very simple to use Google Admob to earn money online. More than 1 million applications are utilizing 'AdMob' to create dependable revenue with more than $1 billion paid to the users.
One important thing to understand while using this application is that it runs under Google.
Google provides only three types of ads:-
Banner Ad:
This is what we called a first type ad that runs either on the top or bottom of the screen of your mobile phone. Banner advertisements are picture based instead of text-based and are a mainstream type of internet publicizing.
Interstitial Ad:
full-screen ads that cover all the interfaces of their host application. They're ordinarily shown at regular points and focuses on the progression of an application. This is known as the second type of advertisements that run out of nowhere on your mobile full screen.
Rewarded Ads:
Rewards ad is otherwise called the 3rd type, whereby the customer finishes seeing the promotion ad, and gets a prize, for example, an extra power up.
How Does AdMob Work?
Let's assume as per the user's perspective. We tend to get irritated by seeing ads while watching anything on the mobile. We only click on only those ads which we think are relevant and are useful or by which we can earn something, right? So it's necessary to convey advertisements that are relevant that is the thing that Google innovation does. It shows pertinent advertisements to the correct consumers. So basically works with the advertisers directly and pays them for showing the ads that are relevant to the users at the same time. So we can say it's a win-win situation for everyone like users, advertisers, and developers.
How To Earn From Admob?
AdMob empowers you to earn in cash by demonstrating promotions in an application. AdMob, a Google creation, makes a chance to bring in cash from both the Android and iOS stages. Indicating advertisements to application consumers permits you to make a feasible source of income to help develop your business while you focus on developing and creating quality apps for a better user experience this will helps you make money out of this application. You can also increase your pay by expanding positive remarks and input for your application would draw in more possible clients. Along these lines, with the expanding application download rate, you can build your income. You can make income on the basis of per impression.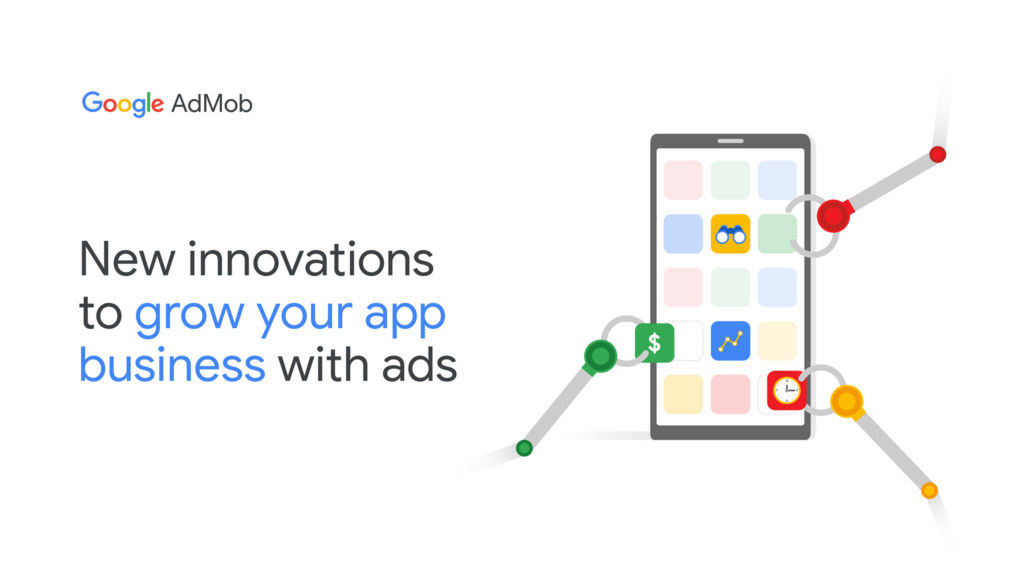 All you have to do build a user interactive mobile app and use AdMob for showing relevant ads to the users and you are done. Going forward everything will be taken care of by AdMob. It will also improve app engagement and retention for you guys! So if you are planning to make money using Admob you can run your ads or social promotions via this platform. You will earn a lot just focus on promoting the relevant ads that customers will like or want to see.
Monetization Of Apps By Using AdMob
To make money out of it you need to do monetization of apps for doing this so. There are four ways to do this. If you are a developer make a tab for these four ways following: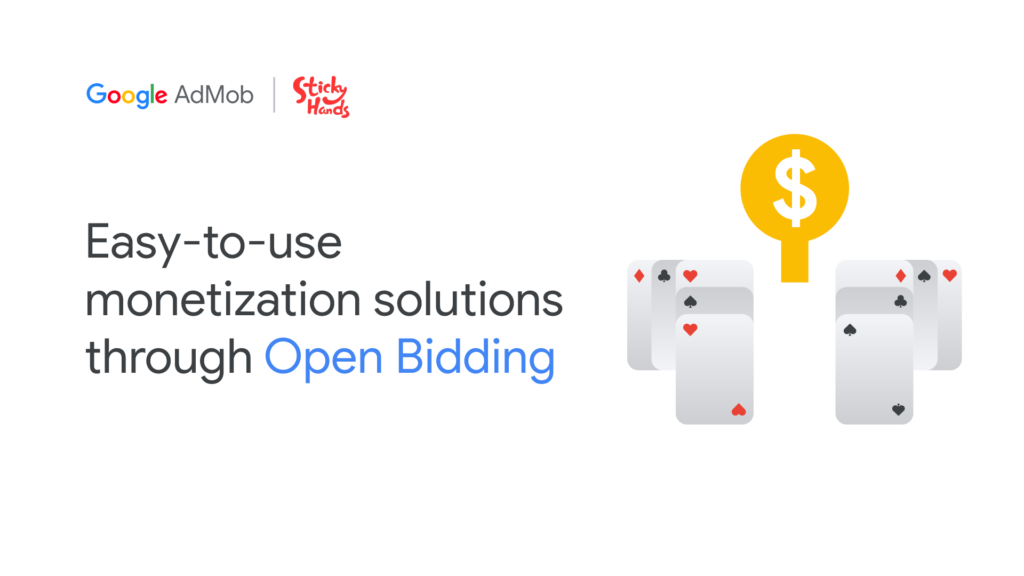 Paid Model
As the name suggests you have to make your payment first and then use it afterward. You can make your payment via the play store or any other apps store before downloading any of the paid model apps. These types of model are too high end to use.
Premium Model
This model based on a mobile app that includes levels of the game. And in the initial stage, you play the game without making any payment. And after completing the first stages you have to pay money for playing further stages. You would know what you are paying for because you feel it's worth your money. As you already experience it while playing. So as a consumer, we are getting the point of what a game is. Also, we understand its value for cash, so it's simpler to make the payment.
In-App Advertising
Along this channel, you will monetize it by setting advertisements that are both relevant to the client and engaging at the same time. So this where AdMob approaches to understand its job. It prompts you to adapt by putting ads in your current app. So promoting is a simple method to balance development costs.
In Our Purchases Model
In this condition, when you purchase something within the application while you are engaging in with it and like it as well. Regardless of whether it's a game or any social application you can pay for any extra features you like.
While summing all this up you can monetization your app using these four methods above.
How To Get Started With AdMob And Use It In Your App?
We will give you the quick start guide for those who want to use AdMob for their applications. This platform is built with Firebase.
Here are the steps which will help you to set up the Firebase platform:
1> In case you're executing another Firebase project, you need to enable Google Analytics while making the project work allocation. And if the firebase is already executed or enabled you can proceed further. All you have to do is just tab on the project settings from integration options on the firebase platform.
You can also upgrade this to get a better and full Google analytical experience. This part is not mandatory but definitely recommended.
a> Firstly register and then sign in for the AdMob app.
b> In this process, a unique AdMob id will be generating, and that would be used in further steps.
c> After that, you have to link both of the AdMob and Firebase app following the required steps.
d> By completing the above step you will be asked to follow and complete the task while creating the Apps dashboard of your AdMob account.
e> Enable user metrics to permit AdMob to measure and show curated analytics and data in your AdMob account. Also, after that connect your AdMob application to your current Firebase venture and Firebase application.
2> Add your unique AdMob created ID to your AndroidManifest.xml document by adding the <meta-data>
3> And then initialize and add it to the Mobile Ads SDK, after that add the dependency for Google ads to the app module.
4> After its initialization, the Mobile Ads SDK consequently begins logging examination events and client properties from your application. Along these channels, you can see client metrics and examine the data. You don't have to do hardcore coding for this.
5> You can use opportunities and high-end features to improve application adaptation and client engagement. From that point onward, you will add the Firebase SDK for Google Analytics; utilize other Firebase items to advance advertisements in your app.
6> And lastly, you will choose your own format for your app that best fits for the best user experience of your app. And you can choose from 4 options first is Banner, 2nd is Interstitial, 3rd is Native, and last is the reward. And all these were already discussed. If you have to clear any of the doubts and how to use them, you can find it by reading above where we have already described.
Main Difference Between Using Admob And iAd For iPhones:
There is one more thing we need to discuss and that is the difference between AdMob Android vs. iAd iPhone. We have discussed only AdMob's features and how it works for android. But what about the iPhone? And the answer is iAdBut here is a turn around for all of you guys. Admob can be used for iPhone as well. Isn't great? This can be one of the best features of using the AdMob platform.
While publicizing on Android regularly tends to utilizing AdMob platform, a similar isn't valid for promoting or advertise it on iPhones. Android or mobile engineers frequently make iAd and AdMob promotions to use on iPhones. iAds normally stream better with Apple items, But if we want to make backup or iAd falls or fails while running, an AdMob promotion can be used as a substitute.