Affiliate marketing is a tricky business. In your journey through affiliate marketing, you must have come across various ad networks. Some may lead you to a good and profitable experience, however, some have gone drastically wrong. As a result, your hunt for finding a highly reliable, scalable, highly converting traffic volume that consistently delivers results is still on.
Now it's an overwhelming moment for you guys. As today I am going to introduce you all to a million-dollar idea that fulfills your all requirements from the best ad network RichAds Review.
It will lead you to find that traffic that offers maximum conversion that seriously pampers your efforts. As per RichAds review, it is a powerhouse having maximum conversion traffic sources.
History Of RichAds
RichAds is an advertising network created for affiliates, marketers and agencies.
In 2018 they created their own ad network named as RichPush ad network. It is now one of the leading push traffic networks. This ad network has now evolved to Native, Push & Pop ad formats in their upgraded platforms. It provides an ease to affiliates and marketers those who want to work with multiple advertising formats under one ad platform.
RichAds ad platform offers an intuitive interface for making campaign management and revenue optimization efficient. The advertising platform comes with fresh look along with user friendly interface.
Due to verified and genuine traffic of RichAds ad network there are more chances of getting conversions. The ad network is a bot-free platform due to team's fraud and proprietary-driven ad tech.
Let's dig into to the details of working with RichAds ad network and leverage the number of impressions and conversions through its genuine and interested traffic along with expert advice and account manager support.
From this RichAds review, one will get to know that it is also counted among one of the highest volume ad networks in the world with 4 Billion impressions in 200+ countries.
RichAds Review: Unique Features Of Ad Network
Automated Rules
Automated rules is a superpower function of RichAds in which you can instantly take control by creating parameters to blacklist the advertiser.
What one can do with this feature?
Save your time

Increase the effectiveness of the campaign

Optimizing for higher ROI

Manage your Whitelists

Reduce the testing budget
Along with this some powerful in-built rules are available in RichAds that one can use in their campaign.
API Integration
RichAds provides fresh, modern and fast user interface in addition with API Integration. In simple terms, API integration means user will get top level technology with smooth performance. So, sign in today for the best experience.
CPC & CPM Payment Model
RichAds has two payment models-
CPC for Push Ads- In CPC payment model you are only charged for those clicks that finally deliver a user to your site but if someone closes the link before page loading, you will not be charged.
CPM for Pop & Native Ads
Self-Serve Platform
RichAds self-service platform helps in promoting reports and analysis. Complete useful guides are offered to the users for the smooth working of the interface. Start from the creation of the campaign.
Micro Bidding
Enjoy this excellent feature of RichAds in which you can optimize your campaign for maximum and high-quality performance and accuracy in targeting audience. One can also set custom bids on various parameters like location, OS, device, publisher etc. Thus, you don't need to go for split test campaigns to reach best performance.
Security
Ad score helps in securing the traffic quality by proprietary anti-fraud solutions and independent verification. Security with no bots system and no low-quality human traffic here.
RichAds Support
RichAds offers complete assistance to account managers with its excellent support team. They will guide you continuously during all the steps taken from the launching of campaign till it's optimization. Account managers can provide you with whitelists and important tips for your offer.
Types of Ad Formats
There are three types of Ad formats that one can use as per requirement of the product
Native Ads
Next time when you visit some websites for reading blogs and articles, notice ads appearing o the sidebar or in between the paragraphs of the article. These are known as native ads. Native ads help publishers in generating more money with higher CPMs and CTRs. Native ads appear as recommended editorial content or sponsored content on a website.
Why should you select Native Ads from RichAds?
➡️ RichAds run your ads on various reputable platforms having millions of convertible visitors and raise loyalty to your offer.

▶️ In RichAds pay only for impressions of highly interested audiences. Start paying from $0.1 for every thousand visitors who view your ad.

➡️ More impressions, quality conversion rates, and ROI as compared to other types of advertising.
---
Push Ads
The ads that are delivered to the user in the form of notifications are known as Push Ads. Push Ads are sent to the desktops and smartphones of the user even when they are not connected to any internet connection. As soon as the user clicks on these clickable notifications, they are redirected to the landing page to view the offer.
Why should you select Push Ads through RichAds?
➡️ Pay just $0.003 only when a user clicks on your ad.

▶️ Push Ads offers the highest return on investment due to quality traffic, reasonable pricing, the high volume of traffic and so on.

➡️ In-page Push Ad format also allows you to send notifications on iOS devices as well.

▶️ Push Ads are 100% visible and do not get hidden by banners.
---
Popunder Ads
Popunder advertising are those graphical ads that direct you to new webpage and opens under an active window of a desktop or mobile. This ad is directly viewable to the user in question, that means it overcomes ad blindness. Popunder Ads are used to get the immediate attention of views hence expanding the profit margins.
Why should you run Popunder ad from RichAds?
➡️ Popunder Ads are economical as compared to other traditional ads.

▶️ Your ad will get the widest outreach by reaching thousands of entertaining websites.

➡️ Easy to launch a landing page to attract users.

▶️ Popunder ads work well on all devices and drive a large amount of audience.
---
RichAds Review Of Insights
Get detailed insights of CPC, CTR and impressions that will help you to take more precise decisions about detailed targeting options to use.
One can also run their campaign effectively by knowing average CPC by GEO, Clicks by GEO. You can also plan the conversion of the campaigns by analysis of suitable offers according to specific GEOs.
RichAds has extensive help guides to help you from any point you want through video tutorials or guides. Also, one can keep themselves aware with the major updates in RichAds platform.
How to start a campaign?
➡️ Start by creating your RichAds account. Click on "Sign Up" for creating a new account.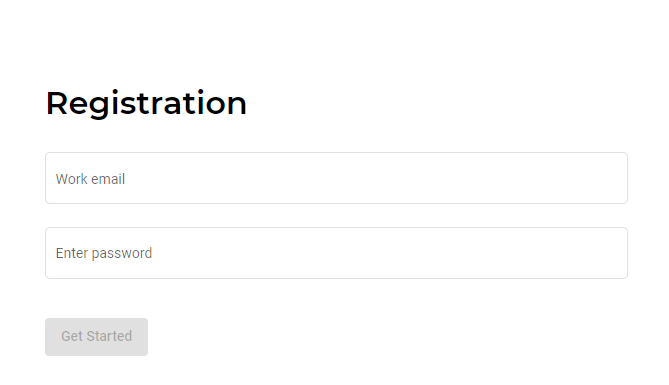 ▶️Fill up the entire form with accurate information.
➡️ Now add funds to your RichAds account/ Pick up aright plan according to your requirement.
▶️ It's time to set up your first RichAds campaign. Otherwise, you can take the help of our consultation manager.
➡️ Prepare and upload creatives of the campaign.
▶️ Access the unique features of RichAds Tracking with conversion tracking options like Target CPC, Automated rules, micro bidding and so on.
➡️ Select the country and separate regions of the same country where you want to run the ad. Also set up the targeting options on the basis of devices and OS.
▶️ Set the click limits on per day, weekly, or monthly. If you don't set up this click limit then the user will see push notifications endlessly. However, we recommend you to select 1 click per day by 1 user.
➡️ RichAds also provides a user with lots of advanced targeting options that are optional to set. Some of the advanced targeting options are browsers, browser language, connection type, carrier targeting and IP targeting.
▶️ For budget optimization, you can specify cost per click cost Choose your budget and budget type for avoiding unexpected spending during test.
➡️ Select CPA Goal that allows specifying maximum conversion price. When the campaign reached to 10 conversions the algorithm will start to send more bids to the sources that have already converted successfully.
▶️ RichAds offers various Subscriber lists for better performance and high conversions. Starting with Premium ones can deliver the best results at first and then scale with Standard & New. Premium one's conversion rate is higher than 3 times that other subscriber lists no matter what kind of niche you are promoting.
Conclusion
RichAds review, it is one of the top-performing and best ad networks that offers incomparable features. Its high performance, advanced targeting options, automated rules, and personal assistance makes this network even more interesting and worth exploring.
RichAds is very well suited for Affiliate marketers who tend to work with one kind of ad format and can scale into other markets as well or by simply choosing top-performing verticals in the given ad format.
RichAds offers a very easy to use interface to its audience combined with lots of unique features like versatility, fraud protection, and scalability. It is strong and appealing software of it's kind that new and experienced affiliate marketers can use.
RichAds Review: The Verdict
Pros
▶️ Versatility & Scalability
➡️ High Performance
▶️ Automated Rules
➡️ Microbidding
▶️ Easy To Understand User Interface
Cons
▶️ Could Not Block Sources From Reporting tab
➡️ Launching multi-geo pop campaigns is not possible
Bonus: Other Ad Networks
Writing is expressing your mind through words. Being a content-writer I always try to script the best of my knowledge about the topic in the form of blogs, articles, and content.