Meetings are a vital part of any business. It is a way of interacting with your existing and new employees of the company. Meetings can be done face to face or online with the help of Live Meeting Software. Check out the list of Top Live Meeting Software for picking up the right plan for your company. Meetings can be done for various purposes-
– Collaborating with team

– Pursuing new client

– For providing training to new employees

– To give collective message to masses
So there are many important conversations. All are done through business meetings. Choosing the right software for performing live meetings can help a business a lot to work collectively with full collaboration and communication.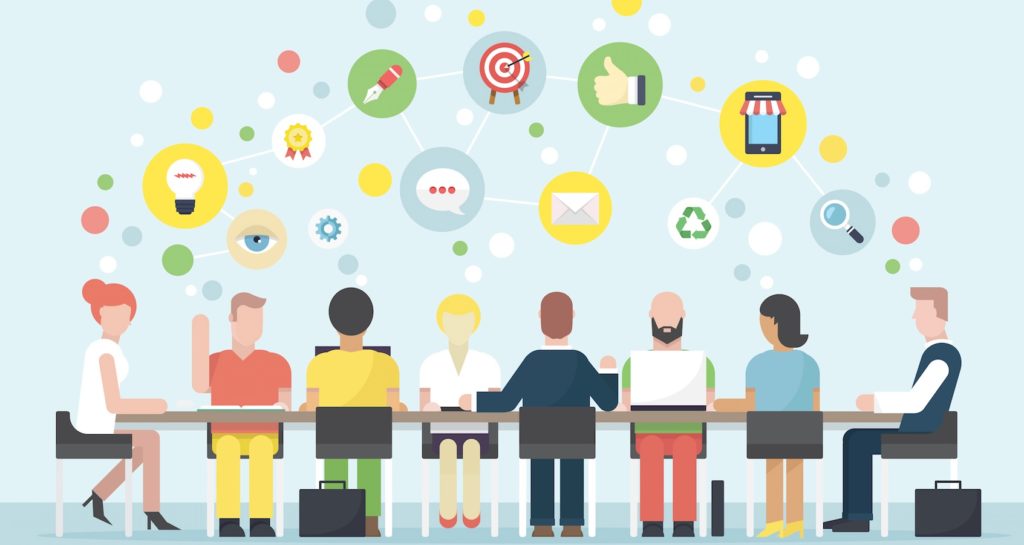 Why Meetings Are Important In Business?
In today's scenario, when businesses fall apart to the global boundaries it is important to be in touch with every employee by the medium of online meetings. It can help businesses to be in touch with every association for getting fruitful reserves and business.
What Is Live Meeting Software?
Live meeting software proves to be a lifesaver here that lets a business establish contact with its every employee by the medium of video conferencing full stop webinar or chat conversation can be established easily with these top live meeting software. Bundle of live meeting software is available on the web nowadays. It has economical plans and better results. This software provides high-quality video and audio to all employees.
What Is Video Conferencing For Web Chat?
Web conferencing or video conferencing for professional business meetings refers to software that provides online service for high-quality video and audio. This software allows free calling face-to-face video meetings conferencing meetings, online presentations, and seminars.
What Are The Features Of Best Live Meeting Software?
Automated Webinar

HD Audio & Video Conferencing

Screen Sharing Feature

Economical Pricing As Per Features

Screen Sharing Option

Virtual Whiteboard To Explain Your Queries Better
Types of Live Meeting Software
List Of Top Live Meeting Software For Webinar And Business Chat-
---
Free Live Meeting Software
ezTalks Cloud Meeting
ezTalks is one of the leading live meeting software that enables a business to hold a meeting in high-quality audio and video. It allows a total of up to 100 members lies that in its free plan. If the requirement is more then one can choose for its paid plan. Paid plans start from $13 with advanced features. Its application is available on all operating system platforms be it OS windows, MAC, iOS, or Android. Additional benefits of the free plan involve a screen sharing feature, HD video, and audio conferencing, ease to use, and much more.
Features
High definition high definition audio and video audio and video

Free for upto 100 members

Quick video and audio conferencing

Screen sharing feature
---
Skype For Business
One of the most reliable software for life meetings is Skype for business. It is provided by Microsoft to connect businesses anytime anywhere. A couple of people can join live meetings with this software and it will never disappoint you with its services. It is extremely easy to download and install which makes the software very easy to operate. Various kinds of audio conferencing controls, video conferencing controls, and much more are also available in this application.
Features
Easy to use

Various audio controls

Easy downloading and installing

Reliable for small meetings
---
Livestorm
Livestorm is a very popular software for life meetings that are used by many businesses for official purposes. It is worth of money spent on it which is an $89 months. It can be used for providing training to trainees and customers about the product. Approximately 700+ of software can be integrated into it which makes it even more efficient and easy to use. The additional interesting features that are included in it are sharing the screen, private chat with the members, streaming presentations, and much more.
Features
Affordable pricing plan

Can be used for training new employees

Private text chat feature

Screen sharing and online presentation
---
Zoom Live Meeting Software
Zoom has both paid and free plans. The difference in price is just for its feature. In its free plan, it allows 40 minutes of meeting for 3 members participants. With little updating, unlimited members meetings can be hosted with complete features like screen sharing, active speaker view, full-screen view. It includes device sharing control for free.
Features
Device sharing controls

Free for 3 members

Screen sharing

HD video conferencing
---
Google Hangouts
Among all the free Google tools, Google Hangouts is one of its free tools for life meeting software full stop it is somewhat like Google voice but with add-on features. Google Hangouts is also available free of cost as Google's other applications. The meeting member can receive and send instant messages, can communicate with each other by video conferencing, and can host VoIP calls. Google Hangouts is best and free for small-sized meetings and prove to be a strong platform for them.
Features
Free tool by Google security

Instant messaging and video conferencing

Best suited for small size meetings
---
Paid Live Meeting Software
Zoho Meeting
Zoho is an amazing and free-on-trial basis-like meeting software. It is preferred by many companies for live meeting professional level because of its affordable price and extraordinary features. Zoho Meeting Software enables two-way audio, video streaming, recording and playback abilities, and much more. It can be used for personal as well as professional chatting and conversation.
Features
Two way audio platform

Video streaming availability

Recording conversations

Fair pricing plans
---
Cisco WebEx Meeting Centre
A fantastic live meeting software that does not require any kind of downloading and installation as it works directly on any web browser. The video and audio calls are enabled on your web browser like Chrome, Firefox, etc. The pricing plan of this software is very affordable that is $24 per month. It has the ability to record the chat with professionals and friends.
Features
Downloading and installing not required

Conversation directly on web

Economical paint plants

High quality audio and video conversations
---
GoToMeeting Software
GoToMeeting is the simplest way to host a video and audio conference call for important business meetings. It allows audio calls. If you want a video conferencing feature then you need to buy its paid plans. The meeting can be started from any of the apps or link its free plans limits only three members for small meetings so if the requirement is more, the paid plan is also available.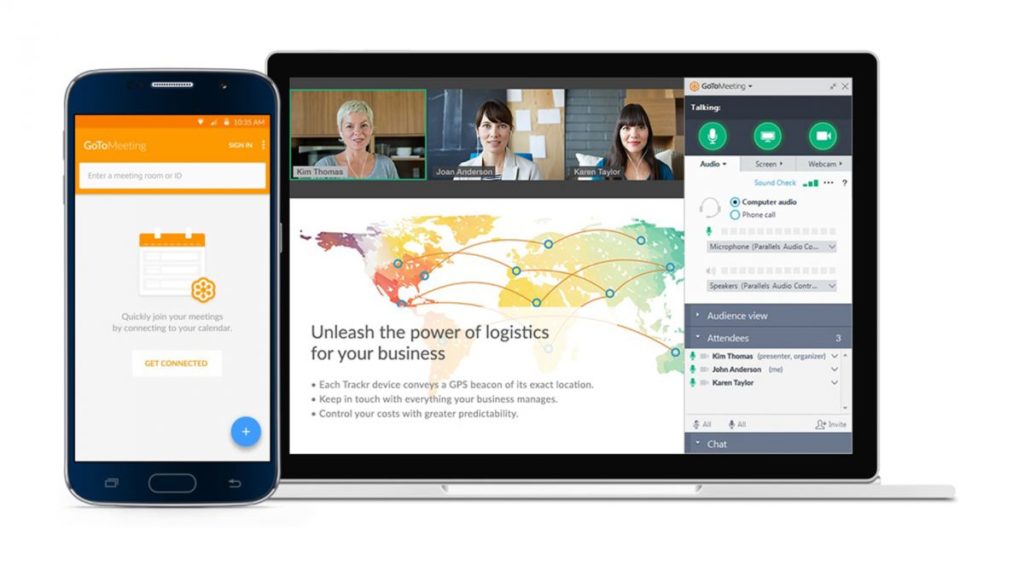 Features
Free plans for small meeting

Live screen sharing

Simple to adapt its working

Pet plans with advanced features
---
Click Meeting Software
Click Meeting provides a free trial for 7 days. In its free trial, you can easily conduct a video and audio conference meeting. Advanced features are also available in its paid plan starting from $25. If the business requirement is more, then one can make a customized plan. It is very suitable for big company's meeting conferences that need complete security of their conversation. Click Meetings provides automated and on-demand webinars.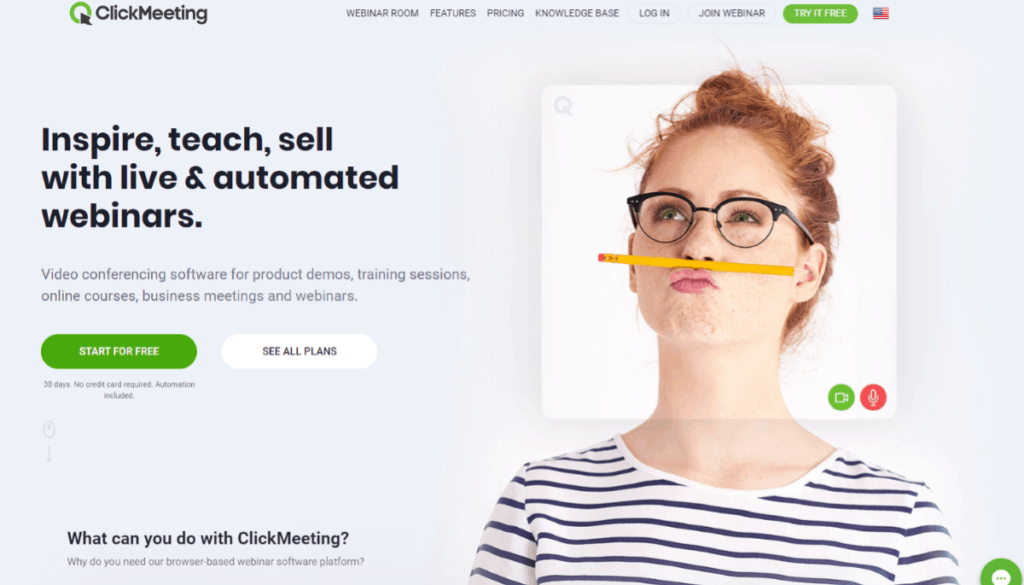 Features
Economical Paid Video Conferencing Plans

Free Trail for Right Decision

Sharing of live screens
---
Apache Open Meeting
An open meeting software with a bundle of features is Apache open meeting full stop it enables a company for building a professional business meeting on the web by the medium of video conferencing. The add-on features included in Apache open meetings are screen sharing, instant messaging facility editing of documents by the use of groupware tools, and whiteboarding. It is an open-source application. Suites can be added and changed as per the requirement of the company.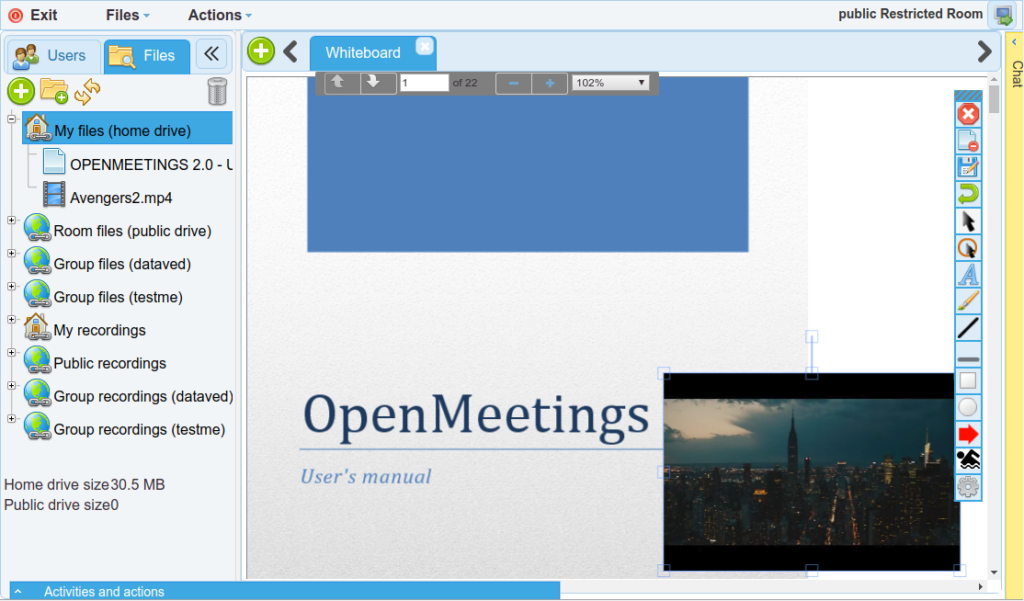 Features
Collective document editing

Desktop sharing

Used for online training

Recording of meeting

White boarding
---
Final Thoughts
Every software stands out on a separate basis as per its unique features. It all depends upon the company's requirements and budget policies and which software suits them best. This brief description of live meeting software and its feature can help you a bit to make the right decision for your company.
Writing is expressing your mind through words. Being a content-writer I always try to script the best of my knowledge about the topic in the form of blogs, articles, and content.