Video Marketing is being favored by every marketer these days for reaching potential customers. Adding eye-catching, well-explanatory and meaningful video in your marketing campaigns is becoming an essential organ in order to stand out among your competitors.
You might be now worried that you don't any special video editing skills or you might not be aware of the video editing apps in India. Well, you don't need to think much about this as we are to share a well-researched guide on the best video editing apps in India. Also, the listed software is extremely easy to use and works like magic.
We have listed both free and paid video editing apps that can be used for editing Instagram reels, Facebook videos, YouTube videos for other social media platforms.
We have elaborated the 4 categories of best video editing apps in India-
5 Wedding Video Editing Apps in India
1. Adobe Premiere Pro
Adobe Premiere Pro is marvelous software that brings your expectations from your wedding video to life. It is a highly professional wedding video editing software and is used by most experts these days. The beginners who have just stepped into this career cannot get the maximum out of it as it takes some time to learn and then edit with Adobe Premiere pro in order to yield maximum results.
Adobe Premiere Pro has it all when it comes to wedding video editings such as color grading, text editing, advanced audio editing, and more. It provides you with a built-in music library from where you can choose the perfect background music of your choice. However, you are limited to a few free downloads, but you can pay for your favorite track if it's not available for free. Premiere Pro's Lumetri Color gives you total control over the look of your videos.
Features of Adobe Premier Pro:
Customizable editing tools
Color correction and grading
Adobe Stock Audio Integration
AI scene edit detection
Automatic video reformatting
2. PowerDirector
With a wide range of tools and features in order to streamline the wedding video editing process, PowerDirector bags the number 2 position of the best wedding video editing apps in India. PowerDirector has innumerable inbuilt wedding video templates along with color correction and audio tool features. You just name and it has everything to make your wedding video editing perfect shot.
PowerDirector Features-
Multi-Cam Editing
Collage Designer
Titles and Transitions
Motion Graphics/Video Stickers
Video Templates
Color Correction
Audio Tools
AI Sky Replacement
360-Degree Editing
8,000,000+ Royalty-Free Stock Libraries
3. Final Cut Pro
Final Cut Pro is one of the best wedding video editing apps in India. This software has innumerable features for making wedding videos of high quality. You can work on each clip of your video so that every clips perfectly goes by the dimensions. This is not it but the app also ensures that your video looks clean and optimized as per the social media requirements.
Final cut pro is a professional wedding video app so we strongly recommend expert wedding videographers with years of experience.
Final Cut Pro Features
Smart Conform
360-degree editing
Audio syncing
Magnetic timeline
Fast processing speeds
Built-in sound effects library
Proxy workflows
4. HitFilm Pro
HitFilm Pro is a wedding video editing app that can be used by professional and intermediate editors. It includes all basic and pro features that would be required in the wedding video editing process. Along with this, HitFilm pro gives you editing, compositing, titling, and 3D tools in a single product.
HitFilm Pro is one of world's biggest VFX software as it provides industry-leading solution with extraordinary features such as powerful chroma key, particle and text tools
HitFilm Pro Features
Animation tools
Text editor
Transitions
Vertical video
Audio mixer
Supports numerous media files format
Multi-core and GPU accelerated system
5. Pinnacle Studio Ultimate
We strongly recommend Pinnacle to those professional editors who can't invest a budget in wedding video editing software. It is a professional video editing app with a comprehensive suite of video editing tools. So, with the help of this, you have access to all tools such as powerful video editing, 360-degree view, VR effects and more.
Features of Pinnacle Studio Ultimate
4K Video Resolution
Unlimited Video & Audio Tracks
Multi Camera Editing upto 6 Cameras
Screen Recording
Color Grading
Split Screen video with keyframes
Full features audio editing
Motion Tracking
Video Masking
Seamless Transitions
360° Video Editing
Additional export formats
Wide-angle lens correction
Morph Transitions
5 Birthday Video Maker Apps in India
1. InShot
InShot is a blessing to those who want professional work but with no cost and minimum efforts. It is a real MVP when it comes to birthday, wedding or baby video app. Users can trim, speed up, or resize videos with different dimensions on the basis of the platform for which you are going to edit the video. With numerous and extraordinary features this platform is able to grab the position number 1 in terms best birthday video editing app in India.
No extra watermark, if it is applied then you can easily remove it after watching an ad. App is compatible with Android and iOS both. Video editing in all dimensions for all platforms is a plus of this app. Also, it supports the rest of the core features provided by other video editing apps.
2. FilmoraGO
FilmoraGo makes your videos and photos turn into spectacular videos with your iPhone or Android device. Just import the data from your project and set them as the way you like. There is a number of pre-built templates that perfectly goes with birthday video making along with rich font style collection.
Features
Instant Mode
Auto Beat Sync
Split Screen
Key Framing
Motion Tracking
Auto Reframe
Screen Recorder
Creative Video Transitions & effects
Chroma Key
Easy Mask & Blend
AI portrait Mode
3. iMovie
iMovie is an iOS-based app with the availability of an abundance of video editing options. It is also known as best birthday video maker app in Indian for creating stunning birthday videos. Firstly, the user needs to import the video or photos from the phone gallery and then start cutting, trimming, and editing the video in order to remove the unwanted video parts and use the rest of the clip for editing.
iMovie has a decent collection of transitions and features to make the shifting of one screen to another seamless. 4K resolution or 1080p resolution of birthday videos is easy and possible with the use of the iMovie birthday video editing app.
4. Magisto
It's your child's birthday and you are going to throw a party. Make the moment even more special with the use of the Magisto birthday video maker app that enables you to select from a pre-built video template of birthday video, baby video, or more. On the successful installation of app in the device, just import your mobile data, pick a style and it's done.
You can also proceed with filters of your choice, add text on each slide, visual effects and more. Audio can be added in the video from the list of royalty-free songs available in the music library of the Magisto. It has over 90 million user base that is mark of it's excellent video editing capabilities.
5. Animoto
Animoto has more than 50 video styles and a rich list of free royalty-free music libraries. Slowly it is becoming a preferred choice of many iOS and Android-based users for birthday video editing from their smart devices. Videos and photos can quickly be imported and arranged in any format or sequence for ensuring best outcome. Along with this, a voiceover option is also provided with which you can add a special audio message with the birthday video of your child. Text editing, animations, and transitions are also available.
Slow Motion Video Editing Apps for Android/iOS
1. Slow Motion Video FX
Want to make a slow-motion video? You can do this magic with the given magic wand named as Slow Motion Video FX. The outcome can be uploaded on YouTube or Instagram & get hundreds of likes on your post.
Given below are a few popular features
You can make your speech slow and yes you will sound strange
User can also make their speech fast. It will also look strange.
Every video such as falling of objects, water spilling, and rest depends upon your creativity.
Now it is extremely easy to carry and use your slow-motion camera in your pocket!
2. Videoshop – Video Editor
Videoshop is next in the list of best slow motion video editing apps for Android/iOS with numerous features. Users can add enormous content and apply one from the numerous available effects that app provides. Along with slow-motion video editing, you can do many more things such as making slideshows, video reversing, apply various filters & transitions on various slides and much more. In detail, features are given below-
Features
Video clips trimming to remove the unwanted moments.
Add music from your personal library or Videoshop's royalty free stock library.
Choose from numerous available sound effects of animal noises, explosions, laughter, etc.
Adjust the speed of the video clips either slow motion or fast speed.
Many display features available such as change Brightness, Contrast, Saturation, etc.
Allows you to combine multiple clips in one.
Various text editing features allows you to type your own text with colour and various fonts.
Record your own voiceover for the video.
Choose from numerous available filters in order to enhance your videos.
Play videos in reverse
Create Vine videos with stop motion recording.
3. SloPro
SloPro is a video editing app that makes you able to shoot, edit and share videos in slow motion in an easy way. This slow-motion video editing app is one of the best in the available apps in the market. It is a 1000fps slow-motion video app that is available on iOS. SloPro was created by Sand Mountain Studios LLC and has been featured by Gizmodo, Redmond Pie and MacWorld.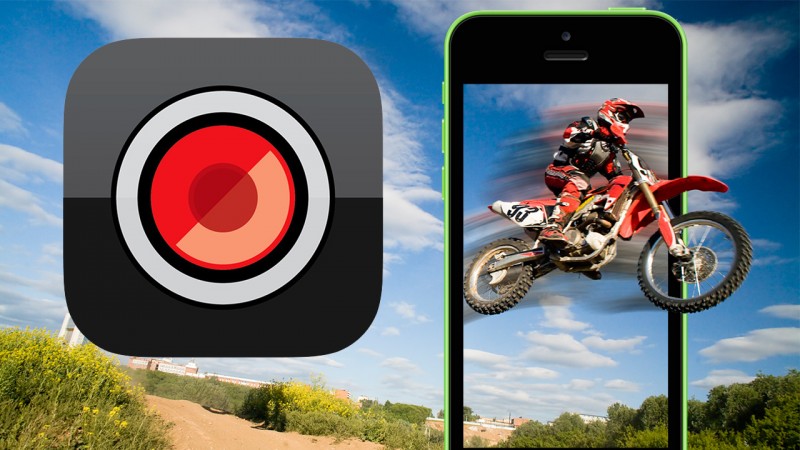 It has different slow motion editing modes and in-app tutorials to improve your project. After using this app, you are all ready to post this content on social media including Facebook, Instagram & YouTube.
4. TruSloMo
TruSloMo is a free slow motion editing app for iPhone and iPad with which you can edit and work on any video that you have stored in your gallery. Users don't need to compromise on the quality of the video which means if you have imported HD then you will get HD video after editing. Videos are fully compatible with all social media platforms such as Instagram and Facebook. This means you can easily share your TruSloMo videos without any hassle on another platform.
5. VideoPix
VideoPix is another best slow-motion video editing app in which you can play videos from 1fps to 60fps. You just need a click to switch from video edit to frame grabbing mode. Frames can be scanned one at a time so that it becomes easy to pick your favorite scene from the video.
In case you are not satisfying from app running on your smartphones, then plug in VGA or HDMI adaptor and watch slow-mo playback on your TV. Also, you can do it wirelessly.
Best Video Editing App for Instagram Reels
1. WeVideo
WeVideo is on the top in the list of best video editing apps for Instagram reels. It is easy to use application that is available for free to users. WeVideo can be used online on any device with the syncing of multiple devices so that you can edit your Instagram reel whenever and wherever you want to do.
WeVideo is compatible with all whether it Android, iOS, macOS or windows. Nowadays, WeVideo is becoming a preferred choice for many teenagers who wish to showcase their talent through Instagram.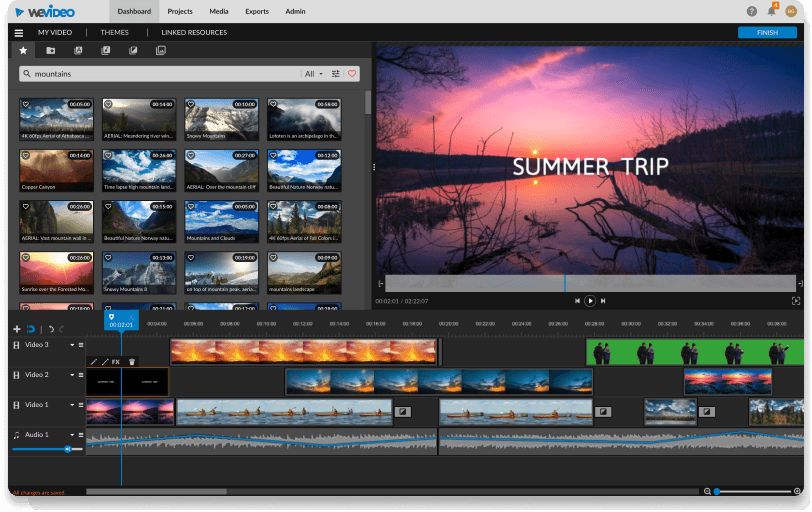 Key Features:
Cloud storage
Green screen effect
Stock images, videos, and music
Motion titles
Supports 4K resolution
2. Adobe Premiere Rush
Adobe Premiere Rush is easy to use, versatile Instagram reels editing app. The reason why the youth of India is preferring the use of this application is the availability of stunning features. Auto-reframe and pan or zoom effect features help to make your Insta reel worth checking. Its attractive templates and color preset make your video look far better and more attractive than the usual ones.
You know what the great thing is that Adobe Premiere Rush is compatible with Windows, iOS, Android and macOS, that too at no cost.
Adobe Premiere Rush Features:
Motion graphics
Customizable titles
Unique built-in templates
Audio ducking and voiceovers
Color correction
Video transitions and animated titles
3. KineMaster
KineMaster is a highly advanced and the best video editing app for Instagram reels. The best thing about this app is that it is easy to use for beginners and stuffed with professional tools and features and experts can also use it for Instagram reels editing. The multi-track editing tool available in KineMaster lets users view up to 9 tracks at a time and blend several layers to create stunning effects that capture attention in a while. Dynamic videos are also possible with the keyframe animation tool available in KineMaster. A unqiue angle to insta reels can be given with the use of the picture-in-picture effect available in KineMaster.
Best Video Editing App for Instagram Reels
KineMaster is compatible with Android and iOS only. It is available free of cost for all users. You can easily download it from the given link.
Features of KineMaster
Animated stickers
Chroma key effect
High-quality export
Multitrack editing
Voice changer
Keyframe animations
Blend videos
Reverse video or adjust the speed
Powerful sound effects
Eye-catching filters
Audio ducking and voiceover
4. Quik
As the name implies "Quik", it is quick and easy to edit and customize the Instagram reels. Whether you are using Quik's preset themes to edit your Instagram reels or using the features on your for personalized reel editing. Quik includes number of editable features such as overlays, fonts, title and more. The platform is free for all to use. Quik is compatible with Mac, iOS, Windows and Android.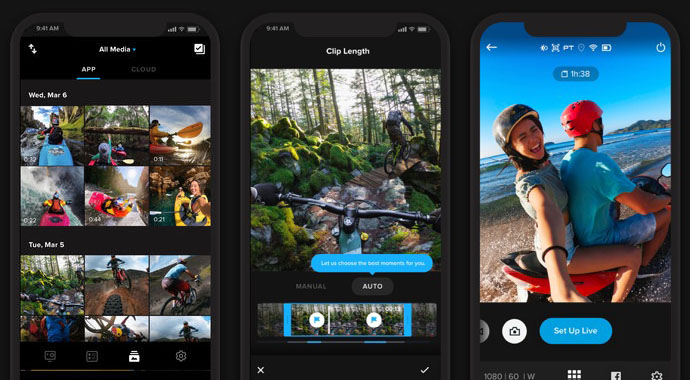 Quik Features
Auto-sync audio to video
Preset themes
Apply text overlays
Add emojis or stickers
Speed up or apply the slow-mo effect
Royalty-free music
5. Splice
Make unique, catchy, and stunning videos with Splice. The Splice Instagram video editing software is easy to use for intermediate and professional editing. Professional effects and creative styles can be applied to video with the use of Splice. With a single click, you can share your videos with your friends and family through social media platforms. However, it is only compatible with iPhone or iPad.
Splice Features:
Customize background
Add outro
Dynamic transition styles
Pan and zoom effect
Trendy filters and effects
Huge music library
Audio mixing
Add narration
Customize playback speed
Writing is expressing your mind through words. Being a content-writer I always try to script the best of my knowledge about the topic in the form of blogs, articles, and content.