What is Shopping Cart Software?
We all are aware of the process of online shopping, how we choose products and add them to the online shopping cart and then pay the total bill. This is the basic process used by more than half of the online shoppers. Smooth working of shopping cart is crucial for both buyer and merchant. Buyers can leave the site without making a purchase and merchants too can face loss.
When a merchant has a website and products to offer but they don't have an online cart system where buy purchase, then they take the help of Shopping cart software. This software has an inbuilt system of payment mode and inventory management. Online shopping Cart software has more facilities to provide to the users.
What is E-Commerce website?
E-commerce websites offer opportunities to buy and sell products and services, with the help of the internet. People can check out the goods online and also compare them. These transactions could be made as business-to-business (B2B), business-to-consumer (B2C), consumer-to-consumer or consumer-to-business. Every possibility is there on an e-commerce website.
Difference between E-Commerce Website and Online Shopping Cart Software
Many people get confused between e-commerce websites and shopping cart software. Though both of these software have some similarities there is a minute difference that one should not miss out on.
| | |
| --- | --- |
| Shopping Cart Software | E-Commerce Website |
| Website is required | No website required |
| Have to use the external cart for payment | Inbuilt cart is there |
| Profit is just yours | Part of your profit goes to the website |
| Advertisement is required for brand awareness | Don't need to advertise individually |
Examples of Shopping cart software are Shopify, Xcart, etc.
Examples of E-Commerce software are Amazon, Flipkart, etc.
There is one more point that you should focus on. E-commerce website doesn't need high investments but for Shopping cart software, there is a one-time investment and the cart can be made in different coding language but the HTML Shopping cart is the best among all.
Types of Online Shopping Cart Software
Now, there are three major types of shopping cart software, let us discuss more it.
1. Open-Source Software
Open-source software is launched with an open license that means any programmer can use it and modify the source code. An open-source shopping cart is beneficial as well as disadvantageous. The software doesn't cost you anything, and due to the high availability of its source code to the developers everywhere, addons, bug fixes, and modified versions are usually available.
However, since an open-source shopping cart can be managed by any person or any company, you may find it difficult to work on it. A concentrated customer support system may not be available, and if it is, they usually offer help for an unmodified version of the software, or they may not be aware of the particular changes and modifications you work with. Adding on to this, you'll have to take charge of acquiring the software and installing it onto a web server, which will require meeting the software's system need. You'll also have to update it by yourself by uploading the latest version of the software onto the server.
2. Licensed Software
Licensed software is way more simplified than open-source software. A single company creates this and is open to buy and use for all. All development on the software is made by the company that has created it, although they provide a method for independent developers to create addons or plugins for it (through an API: application programming interface). Usually, you have to pay for the software only one time, but few people use a monthly or annual pack. Few software licenses don't cover updates after a certain time limit, so you might have to spend money again to get access to the new version. The support team may be excluded from the license or may get expire after some time.
You need to install the Licensed shopping cart software and keep it the same way as open-source: by uploading it to a web server that meets the software needs and that is PCI compliant. You have to upload the new versions by yourself.
3. Hosted E-Commerce Platform
A hosted eCommerce platform, also known as a SaaS (software-as-a-service) solution, is a combination of both shopping cart software and web hosting. Here you are not required to look for your own web server that satisfies your need for the software, the whole package is provided as a service. This eradicates the demand to download software and install it yourself. Moreover, the updates and maintenance are done by the creators. A hosted e-commerce platform facilitates a web-based interface for you to control your store, instead of asking you to download software, so you can access your business directly from a web browser.
People have agreed that hosted e-commerce cart is the most convenient method of getting an online shopping cart for your business. Most of the developers charge a monthly fee which differs according to the plan you've decided. With more built-in features and other benefits, plans start to get extravagant. Many hosted e-commerce platforms offer a free trial, while others offer a free plan. Don't forget that you can't sell products from a free trial store, you can just learn from it. Software with free plans has so many limits, it doesn't allow you to add a wide range of products or otherwise, it is inadequate for growing your business.
Best Shopping Cart Software
1. Shopify
Create a website, add blogs and control your online store under single software. Shopify is a Canadian software but it allows you to supply your products all around the globe. It supports a multitude of shopping channels and is a great platform to start your business on. Furthermore, It is the best online shopping cart software.
Shopify Features
You are not required to have much knowledge and skills of the website coding system
Mobile integration has made it easier for a buyer to build, edit, and market their business.
It is very convenient to access this website like a pro.
Shopify Pros
It is code free
Accepts all major credit cards.
Inbuilt tool to guide in marketing
Tracks performance
Mobile accessibility is profitable
Shopify Cons
Not available in all countries
Only 2 staff accountants are allowed to manage the store
Shopify Pricing
It has three monthly plans
The first one is basic Shopify which costs $29
Next is Shopify which costs $79
The last one is advanced Shopify that costs $299
2. Shopaccino
With the mission to make the website easily accessible, this software has multiple features that make it the most versatile shopping cart software. Shopaccino enables both IOS device users and Android device users to manage their products. In fact, it has different versions of both.
Shopaccino Features
Merchant can upload images of the product
Easy payment method
Supports almost all payment methods, bank transfers and COD
Shopaccino Pros
Interface calculate the tax on transactions automatically
Allows your customers to create a virtual wish list
If you have availability of free shipping, the software will implement that too
Shopaccino Cons
Limited features on the basic pack
Every feature is not accessible on the trial pack
Shopaccino Pricing
It has 4 pricing plans and each plan has 14 days free trial and costing is mentioned for monthly plans.
Starter pack costs $13.35
Basic pack costs $26.7
Professional pack costs $40
Advanced pack costs $66.7
Note- Shopaccino pricing excludes taxes.
3. Magento
Developed by Adobe, in 2007, Magento is a quite popular Shopping cart software. It is recommended for business to customer (B2C) shopping interface with exemplary e-commerce features. This is very popular among merchants for providing fully customized and transparent features. You can look over the shopping cart and modify the customer's shopping experience by resolving the issues faced by them.
Magento Features
Open-source software to manage virtual cart
Highly customizable
Innumerable features
Magento Pros
Enables major payment systems
Support system of this software accepts manual payment
Merchant can tweak the online shopping cart
Magento Cons
Difficult to understand for amateurs
Support system isn't available for free version
Have to hire a web developer to understand the system
Requires advanced developer skills
Magento Pricing
Due to high customization, there is no fixed pricing available of this software.
Pricing is based on the extensions that you use for your business
The basic range of cost starts from $0 to $22,000 annually.
4. Ecwid
Ecwid goals to be the easiest shopping cart software for the merchants. It's is widely used by 1.5 million sellers in 175 countries. Ecwid is one of the most preferred and best shopping cart software in the market. It has a global reach with merchants connecting from all over the world.
Ecwid Features
There are over 40 payment gateways
Supports over 50 languages
Optimization available for mobile devices
Ecwid Pro
The seller can access the Facebook shops
Have a free trial
Globally popular
Can sell products without a website, through social media marketing
Use any site to sell- Google, Instagram etc
Ecwid cons
It forces sellers to try different options
Sometimes becomes a hurdle in the growth
Free plan can very few accessibilities
Ecwid Pricing
It has three different pricing plans
There is a Free Forever plan
First pricing plan is Venture that costs $15/Month
Upnext is Business plan for $35/Month
The last one is an unlimited plan for $99/Month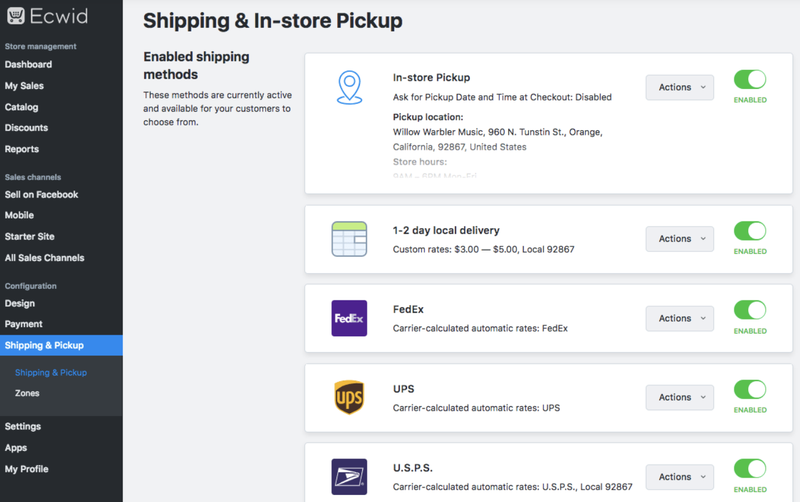 5. WooCommerce
It is very beneficial for creating an online store on WordPress, as it is a free shopping cart plug-in. Easy customization and installation are possible in WooCommerce. It is free shopping cart software and the best shopping cart software for small business. Many merchants have used this software to set up their online stores.  
WooCommerce Features
If you are going to build your store with WordPress, then WooCommerce is the best shopping cart software
The tweak is possible to offer a marvelous customer experience
Your shoppers will find it easy to work on this shopping cart software
A huge variety of extensions is available.
WooCommerce Pro
Free of cost to use
Set-up is quite simple
Wide range of add-ons available
Manages inventory and controls stocks
WooCommerce Cons
Have to buy a few add-ons and plug-ins
Some plug-ins are expensive
Add-ons are required to enhance functionality
WooCommerce Pricing
Plug-in is free of cost and you can install it
Charges are applied to a few WordPress hosts, depending on extensions
The first Getting Started plan starts at $3.95 per month
Next, is the Growing Stores plan that starts at $45 per month
The last plan- Enterprise Stores starts at $499 monthly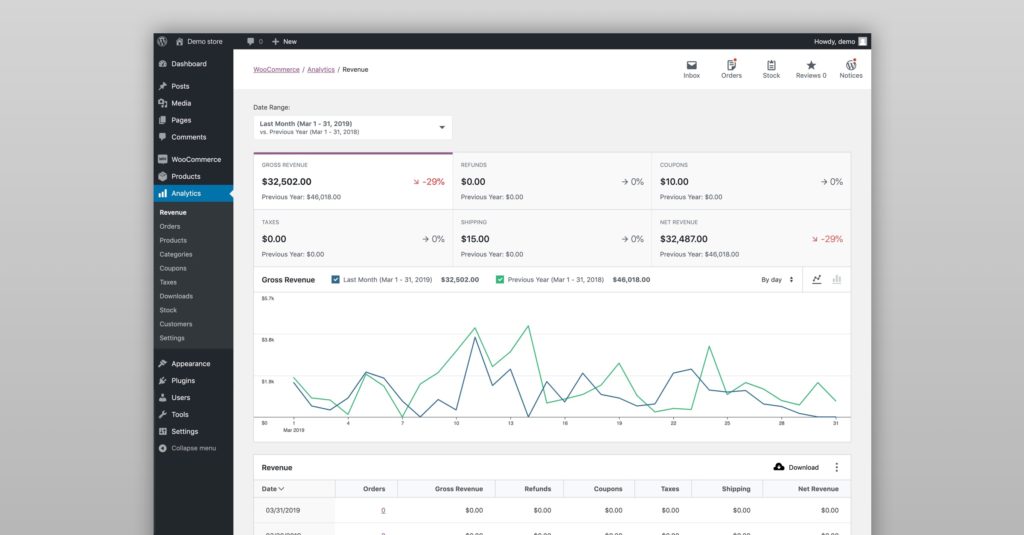 List Your Software
Do you have any other excellent Shopping Cart Software? Send us your pitch for its listing at info@amritsardigitalacademy.in
We'll analyze your software, and will introduce another fantastic online shopping cart software with our audience. Drive a plethora of Merchants from all around the world from this amazing platform.
Content Inditer | Fond of exploring my Innermost phrenic Conceptions to engender content that will evoke deep relatable emotions and ardency in others.