As we all know social media is a powerful tool in today's world. Therefore, as a digital marketer or blogger scheduling post on Twitter, Pinterest, Instagram can be difficult especially if I do it manually. This is the only reason I used various social media scheduling tools but the problem is that some tools are paid and some have less features. So I am looking for another social media tool where I can visually plan my social posts, publish automatically, and can customize the post according to my choice. After surfing the internet and search, I came across www.later.com. And then analyze the entire website of later, I look for the later reviews, and then I decided to sign up. After sign up, I choose the starter plan for my social media marketing. So let's read about the later reviews and its features in detail:-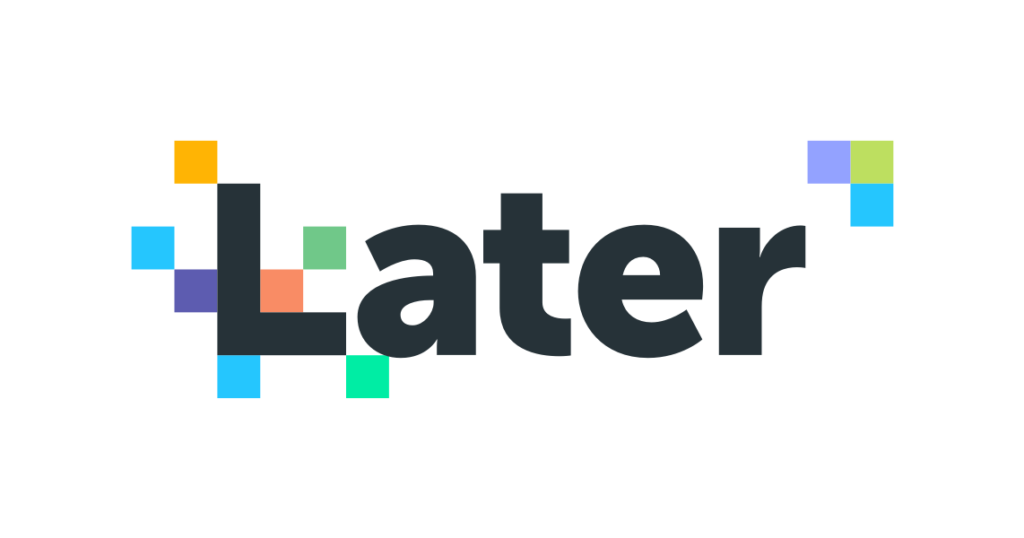 What Is Later Instagram?
Basically Later is a social media scheduling app. At first, this social media app is just for Instagram. But now you can use this later app for Twitter, Pinterest, and Facebook. This Instagram software gives you an option to schedule your Instagram content and stories faster with its visual calendar. For my business needs, I choose the later free plan which is perfect for startups. The later software helps streamline of your social media strategy so that you will get more sales and success on your social media platforms. This Instagram scheduling tool has so many exciting features such as visual scheduling, media management, marketing, and analytics. So now improve your Instagram marketing and make it accessible for all businesses.
Do you know later is a member of an Instagram partner and a Pinterest marketing partner?
Why I Love Later Instagram?
I really love this social media scheduler app because of its outstanding features. Here I am going to share my later reviews, why I choose this for my business. Have a look at later reviews which is beneficial for you and your business.
Some Outstanding Features Of Later Instagram
VISUAL PLANNER
Now schedule your social media content with its simple drag and drop option. The best thing about this Instagram planning tool is that it will tell you your unique time to post on various social media platforms so that you can schedule your post and publish it without any problem.
Auto Publish To Instagram
No need for push notifications just schedule your photos and videos to Instagram. This auto feature is only available for Instagram business profiles.
Quick Schedule
With a quick schedule option, you can create weekly time slots with its drag and drop option and your post will be scheduled within just a few seconds.
Schedule First Comment On Instagram
Did you know with a later Instagram scheduler you can publish your first comment right along with your Instagram posts? One of the best ways to extend your reach to a wider audience. Just keep one thing in your mind your caption must be neat and tidy.
Visual Instagram Planner
Drag & Drop Calendar
All you have to do is just add your photos and stories to its Instagram planning tool, and with the help of drag and drop option, you can see how your post will look in feed and then save to schedule.
Preview Your Instagram Feed
One of the difficult tasks is when you post something to your social media platforms it's difficult to see your scheduling feed that how it looks like but now with later you can easily rearrange or swap out photos so that you can maintaining balance for your feed.
Schedule Instagram Stories
Create Stunning Stories
What's a more interesting thing to everyone when you can visually plan and storyboard your stories to Instagram. Yes with later software, you can edit your stories with various styles and resize the stories format directly from your computer.
Schedule And Optimize
Now you will know about the perfect time to post on Instagram only with later social media. Schedule your stories and later will send you everything directly on your mobile phone when it's the correct time to post. You can also check its analytics.
Initiative calendar scheduling
Weekly Calendar Scheduling
Happiness is when you will know the exact time to post something on social media platforms. So now you can view the timing of your audience when they are active. With its drag and drop option, you can schedule your content into various time slots on the weekly calendar.
Monthly Calendar View
An outstanding feature of later where you can schedule your content for the month. And the best part is you can see all your posts from all accounts at just a single click or you can view them individually, Choice is yours.
Manage All Your Accounts At One Place
Schedule For Instagram, Pinterest, Twitter And Facebook
When it comes to social media marketing, planning is important. Plan your posts in advance and schedule them according to your choice in various social media networks. Just choose the social media profiles where you want to schedule your content. Customize the content according to your need with a later schedule for Instagram.
Manage Multiple Accounts
Manage your social media platforms like Pinterest, Facebook, Twitter, Instagram with just one social media tool i.e later. Is not it's a good social media platform where you can handle all your social media networks under one roof.
Access Groups
With a later social media scheduler, you can separate your photos and videos for every social media marketing platform. Switch your groups with just one later account.
Making Team Work Easy
Now you can easily manage your social media profiles while collaborating with team members. Later gives you an option to connect multiple mobile devices and create a separate notification for every Instagram account.
Share Your Instagram Content Calendar
Later is a free Instagram scheduler and the best thing is you can share Instagram posts with your team members. No logins required for team members because later collaboration features make it easy to share your scheduled posts with your client, boss, and co-worker. See your posts on how it looks like on Instagram feed or check out the calendar view to scheduled dates and times.
User Generated Content
It's time to give an extra touch to your post with user-generated content. Find photos and videos from your desktop that attracts the customer's eye and share it into various channels with just a few clicks.
Find And Share The Right Content
Are you very busy? Have no time to create content? Well later helps you to find on-brand content. Just add your personal touch and share it into various social media profiles be it Instagram, Facebook, Twitter, and Pinterest.
LinkIn.Bio
Drive Traffic & Track Sales
Turn your feed into an optimized landing page or a clickable by adding a link in bio or tag products in Instagram posts. You will see page views on later insights including clicks and sales from per post.
Get Huge Traffic From Instagram
Now you can share more than one link into your Instagram bio
Add multiple links on your Instagram post
Make sure that you are posting something unique that your customers like while scrolling the feed
It's time to turn your followers with a mobile-optimized landing page
Measure ROI From Instagram
Want to know how much traffic or sales you will get on your every post?
Just click on the tracking option where you will see all click and page views for every Instagram posts
Shopify stores registrars can view sales and revenue generated through Later
Check your business goals with Google Analytics with the UTM tracking option
Later Analytics
Increase your sales, engagements, traffic, and optimize your stories with just later Instagram analytics. One of the best social media marketing tool that gives you unique suggestions to optimize your social media strategy. So schedule your Instagram posts free with later. The Later analytics tells you about the best time to post on social media, engagement rates, and much more.
Later Pricing
It has five types of plans for its customers such as customized plan, free plan, starter plan, growth plan, and advanced plan. Every plan has its own features and benefits. I choose the later free plan after reading the later reviews. And then I switch to its advanced plan that costs me $33/month which is really amazing. The starter plan starts from $7.5 monthly and the growth plan starts at just $16.5/monthly.
Later FAQ's
Can I Use Later For Free?
Yes, you can use the later free plan but it comes with limited options. You can get one social set, 1 user, and 30 posts social media profile every month. Your 30 posts can be counted when you schedule not when they are posted. On this plan, you cannot posts videos and carousel posts.
Can I Automatically Publish To Instagram For Free?
Yes, you can publish to Instagram for free but need an Instagram business profile for this feature. For more information, you can check later reviews.
How Much Does Later Cost?
As I have already explained that later plans start from free to paid. It's up to that which plan suits your business. You will get a discount on paid plans when you choose a yearly subscription.
Can I Switch Later Plans?
Yes, but in one condition, you have to upgrade to a higher plan that Later provides to their users. They will calculate the difference and charge you only a prorated amount. When you upgrade, you can move to the new plan. For example: if you are downgrading to a lower plan, you have to move to the lower plan while doing the checkout.
Can I Manage Multiple Instagram Accounts With Later?
Yes, you can manage all your multiple accounts with later.com but this feature is for paid plans. Every paid plan offers 1 social set but you can add multiple social sets. If we talk about free plans, they are limited and can give you 1 social set just for 1 Instagram account.
My Later Reviews (Conclusion)
First I have to tell you that this social media scheduling tool is very reasonable and gives you amazing features that no other social media tool gives you at this price. I have tried a lot of social media software's but they are very costly so I switch to later.com. I am very happy with this social media marketing tool because it's very easy to use and you can easily manage your all social media posts with just one tool and i.e Later. No matter if you are a small business owner, blogger, or a digital marketing expert, this tool is a perfect place to start your social media marketing.
Hope you like the overall later reviews that I have shared with you. If you like my later reviews, do share your comments and views on this social media scheduler app. Hope you will get all the information after reading my later reviews.