Earning a few extra bucks apart from your daily job routine is possible with "SIDE HUSTLE". Your unique skills, expertise and experiences can make you able to earn 50,000 extra apart from your job. This article will surely encounter you with some best side hustle ideas that will force you to scratch your mind towards a part-time job.
Booming technological advancements have also opened up the doors of numerous opportunities for making money online by various means. Searching for high paying part-time jobs is no longer been called a never-ending struggle.
How I define the best Side Hustle idea?
Well, every human mind has its own different perspective of choosing the best side hustle idea. Best side hustle ideas depend upon the skill set of the individual, the aim for which he/she has chosen a part-time job, scalability, flexibility, technicalities present in the job, and so on. However, I find a part job that best suits my skillset as the best side hustle ideas.
Use Digital Cyberspace For Best Side Hustle Ideas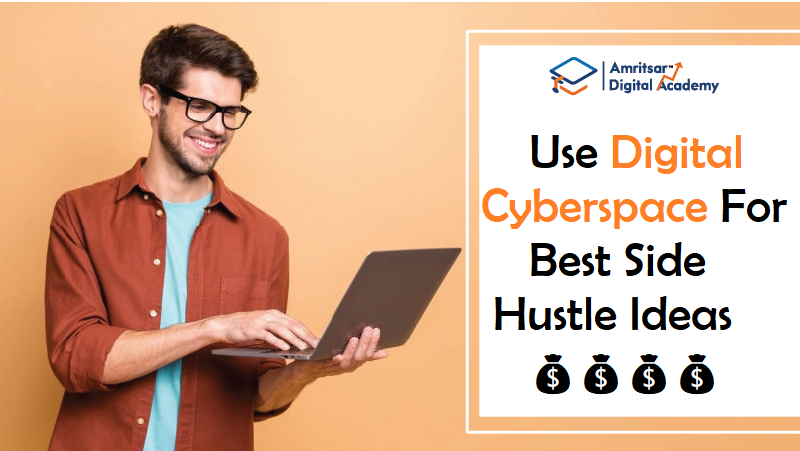 1. Run Facebook Ads for Small Businesses
Using the world's biggest social platform i.e. Facebook for a side hustle is one of the best options. In fact, I started from this. A person who has an interest in Digital marketing can simply use it as a best-earning source apart from their job. I mean who doesn't want the exposure of their business to their targeted audience and best can be done with Facebook ads.
If you are an expert in running Facebook, then trust me your skills are in high demand. This side hustle has no defined boundaries. Almost in every part of the world, the skill is high demanding is one of the best side hustle ideas as well.
How to get started with Facebook ads?
➡️ Search for a small business near to your area by Advanced Google search
▶️ Or you can take the help of some freelance websites for acquiring clients.
➡️ Rest depends upon your Facebook marketing strategy that how you help small businesses to expand their business. If you're a beginner and want to learn Facebook marketing then investing some time in its study will work best. After that, you can opt for the suggestion of running Facebook ads for small businesses.
2. Monetize Your Blog
There is so much potential in a blogging career. The most required things are a passion for writing, the interest of the audience towards your blog niche, and complete knowledge of how to monetize your blog.
It is also one of the high-paying side hustle ideas that can be done whenever you are free like weekends, lunch breaks, after office.
Tips to consider before starting a blog!!
Setup required for starting a blog
▶️ Blog Niche after research of audience taste and your interest

➡️ Buy a domain name relevant to your niche.

▶️ Web hosting to launch that blog

➡️ Free or paid WordPress theme
3. Earn Money through Pinterest Virtual Assistant
We all familiar with the term Pinterest. In fact, many of us have scrolled Pinterest for fashion designs, DIY ideas, workout tips, and so on. But do know that Pinterest has helped you to earn extra income apart from your job?
Become a Pinterest virtual assistant today and handle Pinterest accounts of bloggers for getting traffic through Pinterest or business owners for the management and popularity of business on Pinterest.
Responsibility of Pinterest Virtual Assistant
➡️ Creating & Managing Pins

▶️ Pinterest Management Schedule

➡️ Optimizing Images

▶️ Doing keyword research for Pinterest
Pinterest Virtual Assistant Course by Kristin Larsen
4. Become Online English Tutor
How about using your skill set in a best way to earn more?
Well, yes, another side idea is related to it. You can use your English speaking and teaching skills for earning. There are numerous platforms on the web form where you can earn a good amount on an hourly basis for teaching English.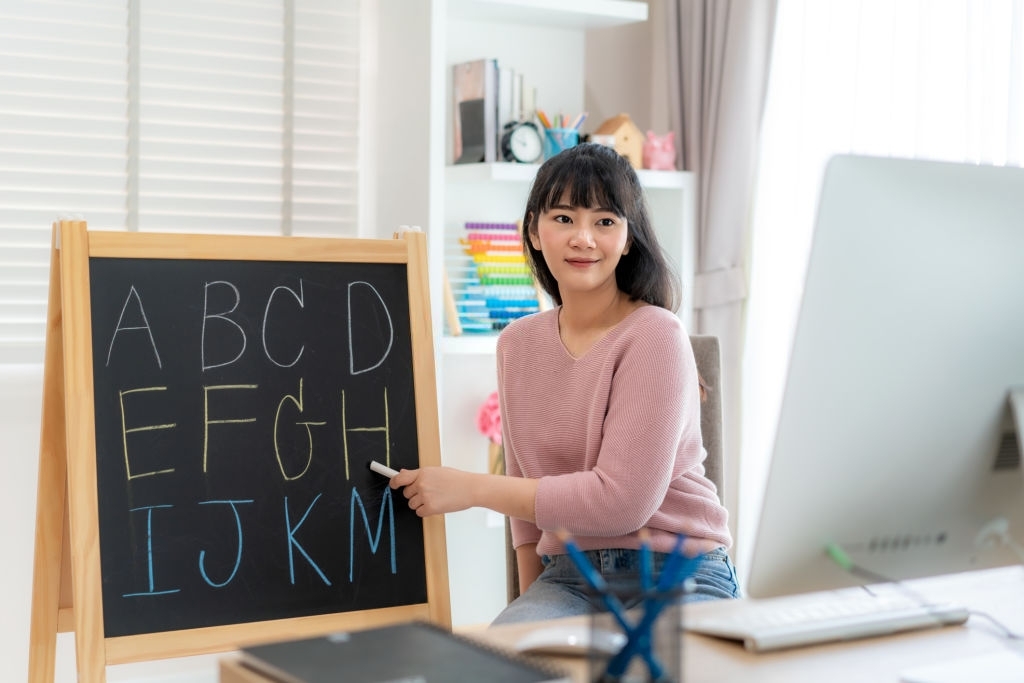 You can set up flexible schedule for teaching according to your convenience. Also, you don't need to be a certified English teacher, just your fluency matters.
Some online English teaching platforms for earning good amount-
▶️ VIPKid

➡️ Skooli

▶️ English Hunt

➡️ Udemy

▶️ Unacademy

➡️ Teacheron

▶️ Teachaway
5. Freelancing Part-Time Jobs
If you have expertise and skillset matching the requirement of the firm then you can opt for freelance part-time jobs. Freelancing opportunities provide high earning potentials to experienced content writers, programmers, web designers, graphic designers, and other specialists. It is the best way to use your skills for high growth and extra income.
Freelancing is nowadays in high demand when so many big companies prefer outsourcing of experienced freelancers through different freelancing platforms.
Get ready to Search for your first Freelance job through various given platforms-
➡️ Upwork

▶️ Fiverr

➡️ Freelancer.com

▶️ People Per Hour

➡️ Urban Pro
6. Create a Course to Sell
The next rewarding and best side hustle idea is using your skills for teaching but as a freelancer. You don't need to get bound with the school teaching schedule. Just make a valuable course of your skill and sell it.
Yes, it's that easy.
The price of your course and demand depends upon
▶️ What you are teaching?

➡️ What is your skillset?

▶️ Is your content valuable?
Just invest decent amount of time in research and demand of the youth.
7. Social Media Manager
If you have a strong social media marketing strategy then, dear trust me you are in the power this time.
These days, when digital marketing is at a high pace so the demand for social media marketing, so many startups hire expert social media managers. Their job role is to strengthen the brand presence and expands the outreach of the business to global boundaries.
One can take it as the best side hustle idea or full-blown career. Experienced persons can grab more than 50,00 a month by just social media platforms handling like a pro.
8. Write an E-book
Now, it's simple to publish your own e-book with Amazon Kindle direct publishing without having any previous experience. Set yourself free from publishing deadlines, negotiations of the rates with publishers, and so on when it's easy with various e-book publishing platforms.
The amount of earnings from this side hustle idea depends upon the popularity of the book, genre, and the content provided. So, writers run the whirlpool of thoughts and get paid for your talent.
9. Start Your Own YouTube Channel
Earning millions is no longer a dream when you have your own monetized YouTube channel. Moreover, you can opt it as side hustle and can earn through it by utilizing your leisure time.
From where you can make income after having a YouTube channel?
➡️ Advertising Income

▶️ Influencer Marketing by YouTube

➡️ Affiliate Income

▶️ Sell Branded Stuff Through YouTube Channel

➡️ Creating Sponsored Content
How much money do youtubers make?
There are thousands and thousands of YouTubers that are making millions by their single YouTube channel. Dude, this is no more side hustle idea. Also, can be used as a full-time profession.
10. Take Online Surveys
This is not high paying side hustle idea but yes good for making some extra income when you in college doing higher studies. In this, you cover the market research part for the companies.
Online Surveys for Money in India
▶️ Valued Opinions

➡️ Opinion World

▶️ Tiaba

➡️ Yougov

▶️ Survey Junkie
11. Become a Affiliate Marketer
Affiliate marketing can take you to a successful platform by only being a side hustle. Your expertise in the field of affiliate marketing matters. It demands much of the efforts of the users in order to think of earning a good living with affiliate marketing.
Affiliate marketers have the insane talent of convincing someone to shop for other companies or brand goods. Commissions are paid to them for doing so.
One can do affiliate marketing through various means be it from a site with affiliate link or message delivery to customer through a YouTube channel. And the good thing is you can do affiliate marketing without following a strict schedule. Anytime is best making it one of the best side hustle idea.
12. Graphic Designing As A Side Hustle
Graphic Designers are visual storytellers. In order to opt for graphic designing as a side hustle you need to be creative, expert understanding of colors and font styles, and expertise in working with various graphic designing platforms like Adobe Photoshop, Corel draw, Illustrator, and so on.
You don't need a typical degree to choose it as your career. You can also start by investing some time in learning through various free graphic design courses. Once you become an expert you can start offering services to earn a good living by choosing graphic designing as a side hustle.
13. Email Marketing
Have you ever clicked on the popping up emails in your notifications bar? What made you click on it?
The catchy line, attractive graphics, or a mind-blowing deal!!
Well, this all comes under Email Marketing that you can choose as one of the best side hustle ideas. So many big brands and companies hire email marketers on a part-time basis. The role of their job is to attract more and more subscribers and keep them in touch with the new launches and great deals offered by the company by the medium of attractive graphics and text. There are various email marketing platforms on the web, that makes you unable to do email marketing for free or paid.
How to get started?
➡️ Acquire clients

▶️ Understand and analyze all their requirements

➡️ Choose email marketing software accordingly

▶️ Shine with for expert skillset
14. Photography as a Side Hustle Idea
A picture is worth 1000 words and if you have the talent click such astounding photographs then you have this best side hustle idea.
Photographers can be of different types depending upon their interest of clicking photographs. Some love to picture their own city or cities they travel by photography that can be used for selling local publications, blogs or city newspaper. Every photo can help you earn a thousand INR's. Photographs can be used to enhance the beauty of products like T shirts, mobile covers, sceneries and so on.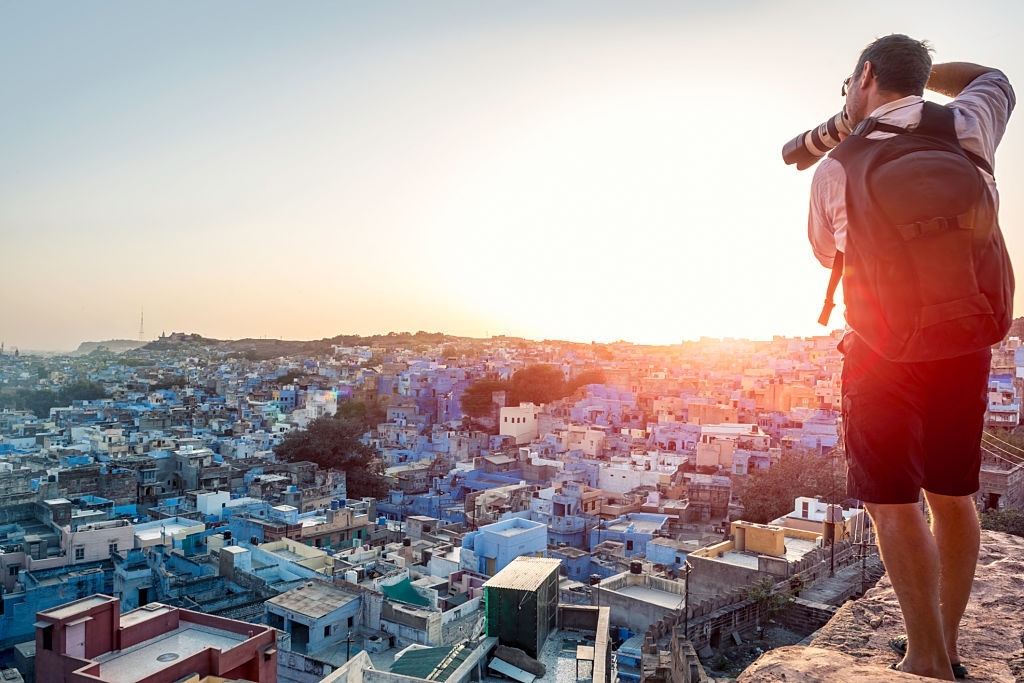 There are abundance of clients out there having high demand of wedding photographers, pet photographers, product photographers, food photographers and so on.
How can you earn from photography?
Selling your photographs on stock photo sites can let you earn money on the basis of downloads. The more the downloads the picture, the more the chances of earning high. So, make sure to use the right tags in order to get your picture found.
Contact with your local newspapers, magazines, blog publishers by various medium be it direct face to face contact or by any social media platform for showing your photography skills.
Be in touch with local wedding petrography studios for getting wedding photography projects.
Online platforms for selling your photographs
▶️ Foap

➡️ Adobe Stock

▶️ Shutterstock

➡️ Etsy

▶️ Alamy
15. Start with a Dropshipping Business
One of the best side hustle ideas is to start with a Dropshipping business. In Dropshipping you can directly sell products to the customer without storing inventory. You are at low risk in the Dropshipping business as there is no inventory, no startup cost.
How can you start?
You can Dropshipping by finding a supplier for your goods that directly ships the product to your customer once the order received. Your role is to keep the profit from the customer after giving the final amount to the supplier. For starting a Dropshipping business my suggestion is to start with your passion so that you can put your best efforts into the marketing of the products on the internet or various social media platforms. Marketing and excellent customer services are the key factors of getting success in this business and earn high.
Bonus: Best Side Hustle Ideas
➡️ Resume Writing For Earning Extra Bucks

▶️ Become a Part-Time Local Tour Guide

➡️ Give Driving Lessons to Students

▶️ Sell Handmade Goods On Etsy

➡️ Sell Services On Fiverr

▶️ Use Airbnb to rent your room

➡️ Drive for Ola or Uber

▶️ Become a Food Delivery Partner

➡️ Start Podcasting

▶️ Sell Old Stuff By Ebay Or OLX to Earn Extra
Writing is expressing your mind through words. Being a content-writer I always try to script the best of my knowledge about the topic in the form of blogs, articles, and content.